Folks, summer is just around the corner and it's time to start all those bright and colorful crochet projects.
I am so excited to share with you my first project of the summer, it's a bead stitch triangle shawl that turned out to be one of my favorite projects!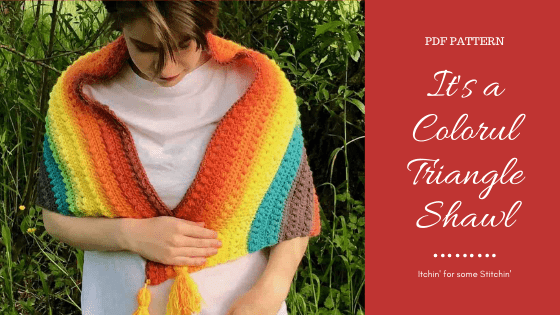 * This post may contain affiliate links. Your support is appreciated! See my full Disclosure Policy for details.
This colorful summer triangle shawl was actually my very first triangle shawl and I simply love how it turned out!
It was also one of my very first features as a guest post.
Folks, I am a great proponent of the truth.
And truth be told, I had intended to share the free pattern here on my website with all of you.
However, because of my own misunderstanding, I have since removed the pattern.
So, I apologize if you found this post via any way stating that it is a "Free Pattern".
As I am only offering the paid PDF version on my website.
You can still get it for free though!
You can find the free pattern shared on The Underground Crafter.
---
The Bead Stitch
This triangle shawl is worked using the absolutely stunning bead stitch, which I discovered around the same time last year and couldn't help but use it in multiple projects because I loved it so much.
If you've never tried the bead stitch before it's an absolute must!
And it's actually so much easier than you might think!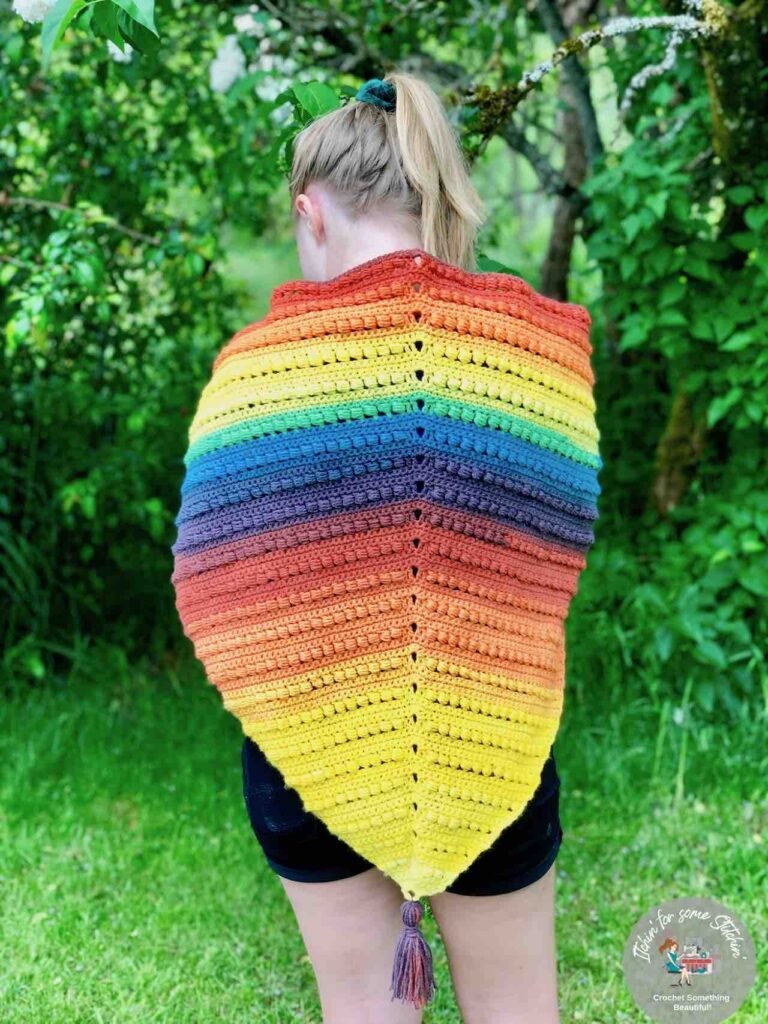 ---
Looking for lots of crafty inspiration, tips, tutorials, and a great crochet community? Join my Facebook group!
---
If you don't know how to do it, check out this tutorial: How to Crochet The Bead Stitch – it includes a step-by-step video and photo tutorial..
By the end of the first row you'll have it down pat and you'll absolutely fall in love with the gorgeous little tornado stitches!
---
Check Out These Other Patterns I LOVE!

Quick and Easy Medium-sized Dog Sweater
---
---
Yarn Details: "It's All About the Yarn Baby!"
For this project I chose Lion Brand's Mandala yarn in color way Thunderbird.
Truth be told, my husband had bought me this yarn as a birthday gift.
I had never used it before, but it was soft, light-weight, and beautiful – all of which made it ideal for this project.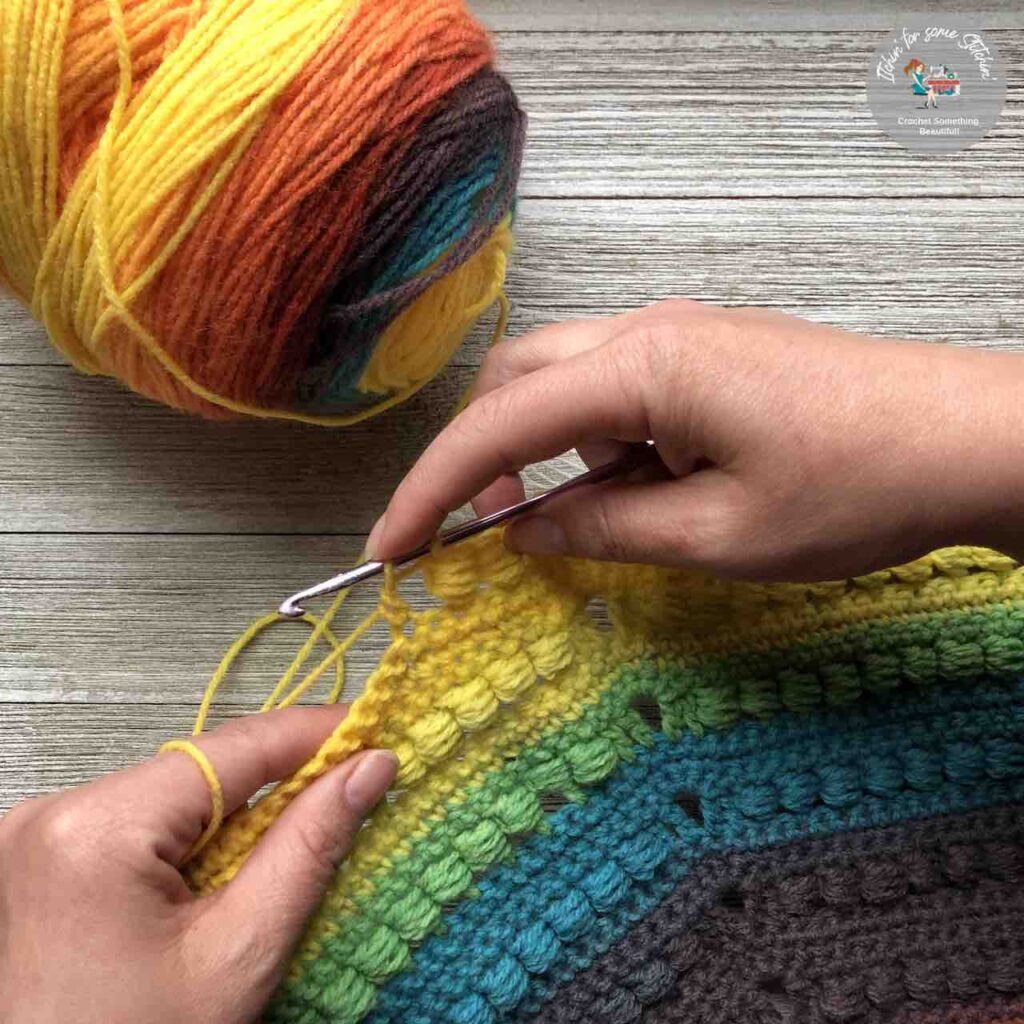 I truly wasn't disappointed – it was a fabulous choice!
You can purchase the yarn via my affiliate link below.
---
It's a Colorful Summer Triangle Shawl PDF Pattern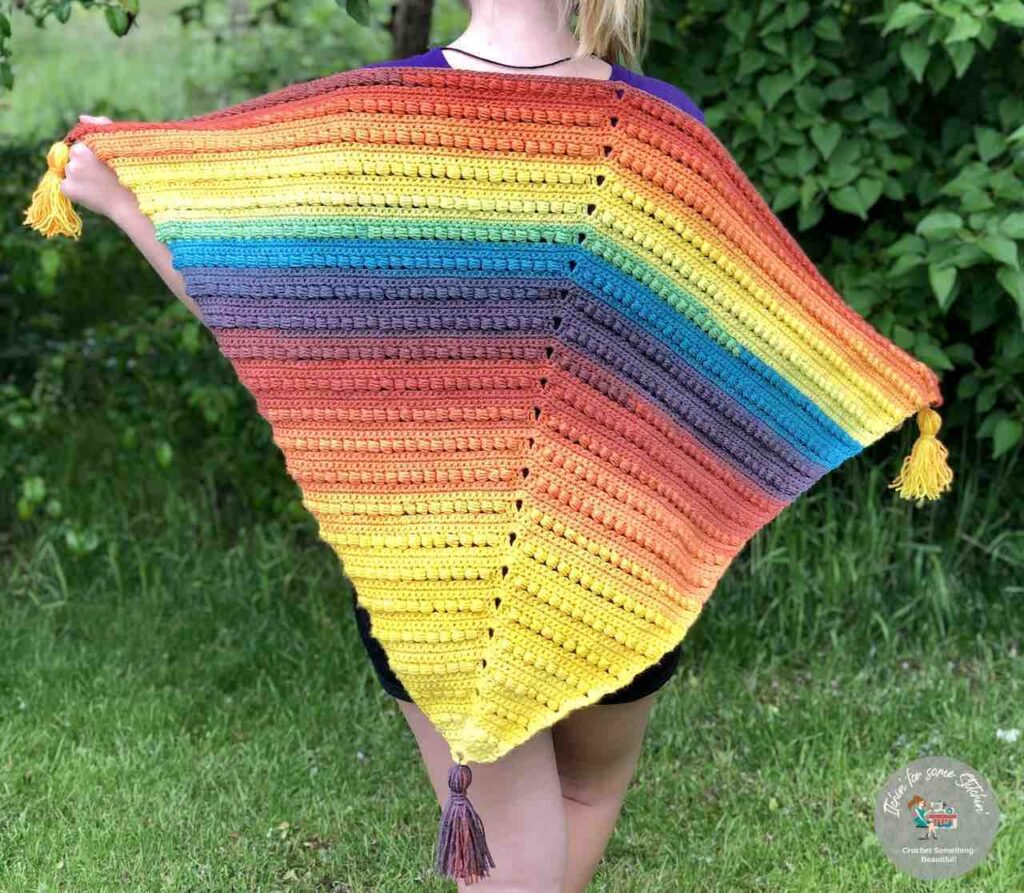 This pattern is available as a large print, ad-free, printable PDF pattern.
Get it in these places:
---
Add this pattern to your Ravelry que HERE.
---
This shawl is so light to wear – simply perfect for summer!
But I love it so much that I wanted to wear it year round. 😂
So I whipped up one for autumn – winter using a soft medium 4 worsted weight yarn and deeper tones.
Check it out! Just click on the photo to go to the post and learn all about it.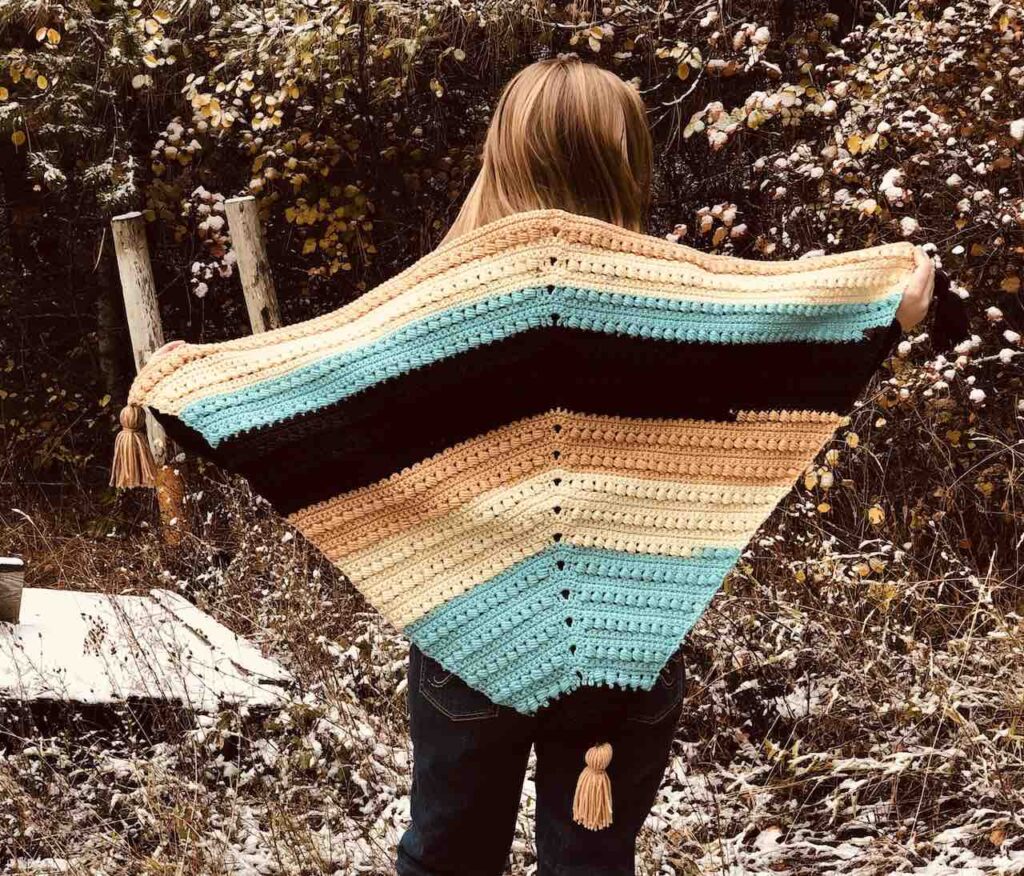 ---
Interested in more summer projects?
Check out:
---
I hope that you love this pattern as much as I do!
If so, please share your It's a Colorful Triangle Shawl on social media with #itchinforsomestitchin and #colorfultriangleshawl.
I can't wait to see your make! 😃
---
Thank you for coming to my blog! By sharing my content and/or making a purchase you are making it possible for me to continue producing and sharing free content for everyone to enjoy. I sincerely appreciate your support!
Until next time… Happy Crocheting!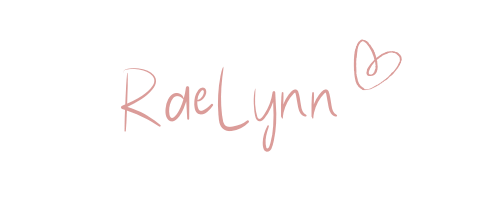 Follow Me & Share This Post on Your Favorite Social Media!