Crochet Summer Cardigan Ideas
Are you ready for these easy crochet cardigan patterns that are perfect for summer?
Okay… so I know it's August and that autumn is right around the corner, but come on folks. It's still summer!
And I am not yet ready to trade in these light and flowy cardigans for thick wool sweaters.
You with me?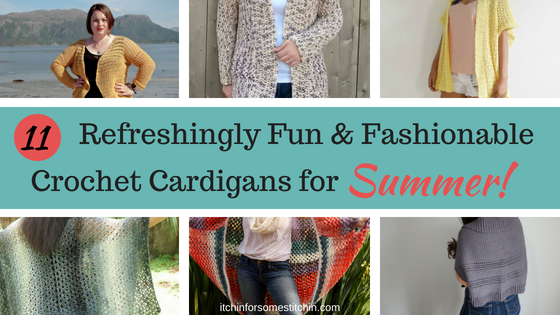 *This post may have affiliate links. See my full Disclosure Policy for details.
Hey, maybe where you are it's already turning chilly and that's okay. You can still whip one of these up for next year.
But if it's still hot where you are, like it is here, then you still have time wear some of these beauties! Yeah!
11 Summer Fun Crochet Cardigans
I love the summer. Okay, in all honesty, I have to admit that autumn is probably my favorite season. But that doesn't mean that I can't love summer too!
Especially this summer because all the summer crochet cardigan patterns have been off the hook!
I loved them so much, I even designed one of my own. True story.
And I am little new to crochet design so this was a big project and a big deal for me!
Unfortunately, I didn't have time to design more than one. So sad!
That's why I decided to do this awesome roundup of fun, flirty, and fashionable summer cardigans to share with you. Some are free and some are paid.
And just FYI, if you purchase any of the paid patterns or kits via the affiliate links on this blog I will receive a small commission. This does not mean you will pay more for the item, it just means that you like what I have shared with you. It also means you are helping to support this blog so that I can continue to offer as much free content as possible. So, thank you!
But folks, seriously, these designers whip up these amazing patterns and make it look effortless.
You just gotta try some of these!
_______________________________________________________________________________________________
Love Pinterest? I do!
[list style="style6″]
[li]PIN this roundup to your Pinterest boards for later HERE. You can even follow all my boards![/li]
[/list]
________________________________________________________________________________________________
1. Lemonade Summer Kimono Cardigan
Um… HELLO! Can you say cute! This Lemonade Summer Crochet Kimono Cardigan looks super easy to make and wow… what a fantastic cardigan to grab and go. It goes perfectly with anything – jeans, shorts, you name it! Great for just lounging around on those hot summer days or how about a fun-filled trip to the beach? This cardigan is an awesome accessory!
2. The Boho Cardigan
Haven't you heard? The Bohemian style is all the rage right now! And The Boho Cardigan is the perfect addition to your gypsy wardrobe this summer. The dramatic flowy arms and lacy texture make this cardigan a great summer grab. Hey, you could even layer this baby and wear it on those cooler days when autumn is just around the bend!
3. Summer Nights Cardi
This one is great for those cool summer nights! Just imagine a walk on the pier or a stroll down the boardwalk on a slightly breezy summer evening. Bring the Summer Nights Cardi along to keep off the chill without the heaviness of a coat. It's light and airy and perfect for those cool relaxing summer days or nights!
4. Golden Mesh Crochet Cardigan
I only have one word to say. Simply GORGEOUS. Okay, technically that's two words, but you get my drift. This Golden Mesh Crochet Cardigan is one of Annie's Signature Designs and it is as lovely as can be! Have a summer date night planned? Then you just have to make one of these!
5. Summer Breeze Cardi
Imagine those super hot summer days when the sun is pressing down, you grab your favorite cutoffs but still want a touch of class. The Summer Breeze Cardi is the one to grab! It's an elegant addition to any summer wardrobe. Plus, it's lightweight. Perfect!
6. Boho Goddess Kimono Cardigan
Here's it is! My glorious summer cardigan creation that I told you about at the start of this post. My daughter (pictured) named this The Boho Goddess Kimono Cardigan because she knows the hippie style folks. It's her favorite! My Bohemian beauty wears this cardigan ALL the time. I told you Boho fashion was "in" folks! P.S. This is super beginner friendly. 🙂
7. Summer Cardigan
Now doesn't this Summer Cardigan simply have fabulous style? Absolutely! Plus, it's a cinch to stitch up. This lacy cardigan is perfect for the summer heat and can be made in multiple sizes. Work this up in your favorite color or multiple colors and design a wonderful cardigan that's uniquely you!
8. The Bold & Free Cardi
Okay…so this one doesn't look as light and airy like a lot of other summer cardigans. But this Bold and Free Cardi is still an amazing summer find! You have to admit, this cropped cardigan is flattering. Perfect for everyday wear or on those summer nights that have a slight chill in the air. Either way, you'll be comfortable and fashionable in this bold cardi!
9. York Sleeveless Cardigan
Love pockets? This one's for you! This York Sleeveless Cardigan is both fun and easy to make. It is a beginner pattern so there is nothing complicated in the stitch design. It's a great project to cut your teeth on or if you're an experienced crocheter, to simply sit in front of the T.V. and bindge watch your favorite series while keeping your hands busy. And when you're done, you have an awesome cardigan to add to your wardrobe! Oh and did I mention? It's got POCKETS! Yeah!
10. Diamond Lattice Crochet Kimono
I just fell in love with this Diamond Lattice Kimono the moment I saw it! It's so elegant and flowy… I long to grab this one while vacationing in the tropics. Going to Hawaii or Jamacia soon? You simply must take this gorgeous kimono with you! Or… simply wear around town, look classy, and dream!
11. Calypso Cardigan
Okay… how cute is this? And again… it's Boho! This Calypso Cardigan is absolutely sure to put a smile on your face and a pep in your step with it's unique and fun style. You can even add on sleeves to give it a slightly warmer appeal if you want to wear it in the cooler months. But I think the summer version is awesome on its own, plus, it's an easy pattern. This cardigan is just plain fun!
_______________________________________________________________________________________________________
There they are folks, in all their glory!
From crochet blanket sweaters to elegant kimonos, these eleven easy cardigan patterns are sure to make your summer a breeze!
Which one will you start with?
They're all so great, it's hard to pick, right? (Pick Mine! Pick Mine! – JK, folks) 😉
Until next time… Happy Crocheting!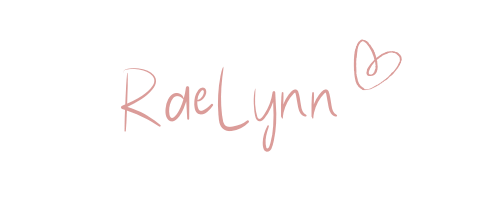 Looking for fun crochet community filled with lots of crafty inspiration?
[list style="style6″]
[li]Join Facebook Group – Itchin' for some Stitchin' Beginner Crochet Community[/li]
[/list]
(Experienced crocheters also welcome!)