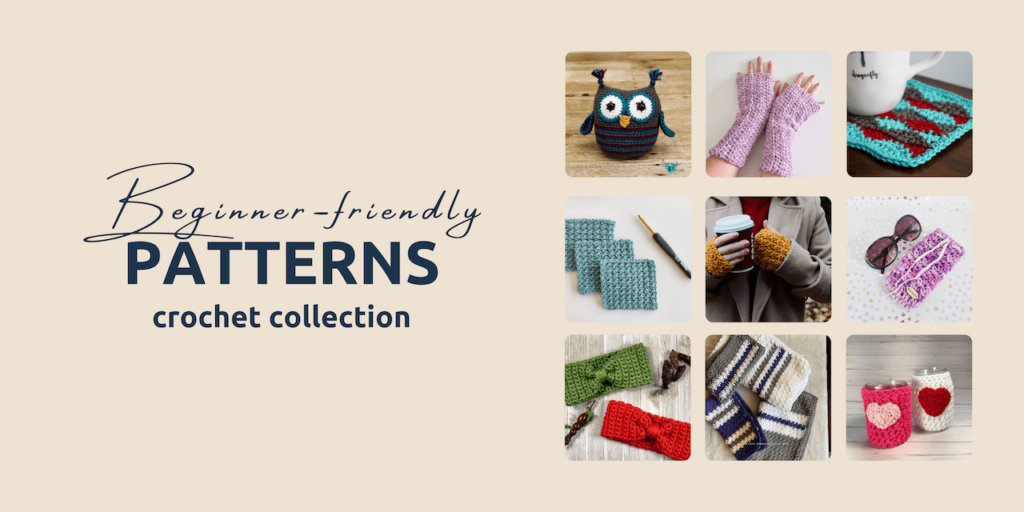 Beginner Crochet Ideas
Are you ready for some super simple crochet patterns that are great for beginners?
Awesome!
Then this is an event you are not going to want to miss!
It's called the Simple and Sweet Beginner Friendly blog hop hosted by Carroway Crochet.
Each week throughout the month of February 2022 we are crochet patterns with you that can be downloaded for FREE for an entire week!
That's right – you have seven full days to grab each pattern for FREE!
All you need to do is click on the "Get Pattern" button below each pattern you want. It will take you to the designer's website.
Then click on the "download button" – it will take you to the pattern on Ravelry.
Then add it to your card and apply the coupon code. Please make sure the price is zero before hitting the submit button and your done!
Here's an infographic to help you.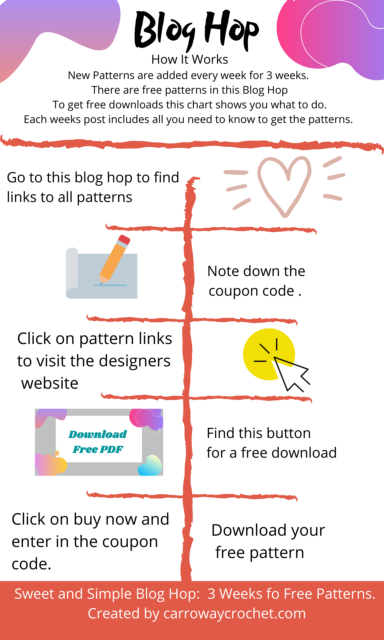 ---
WEEK ONE: February 7 – 14, 2022
Mason Jar Cozy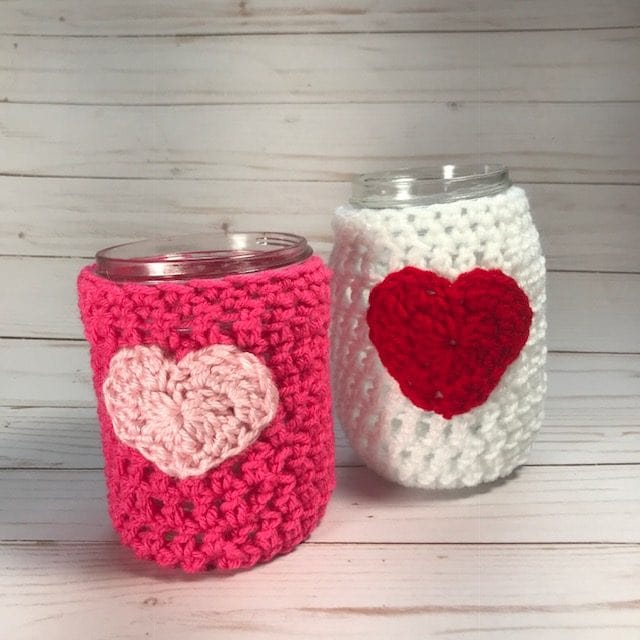 A beginner-friendly crochet mason jar cozy for you. Adding the heart applique to this cozy was inspired by Valentine's Day, but love is a year round thing, so it is perfect for each and every day!
Simple & Sweet Bowtie Headwamer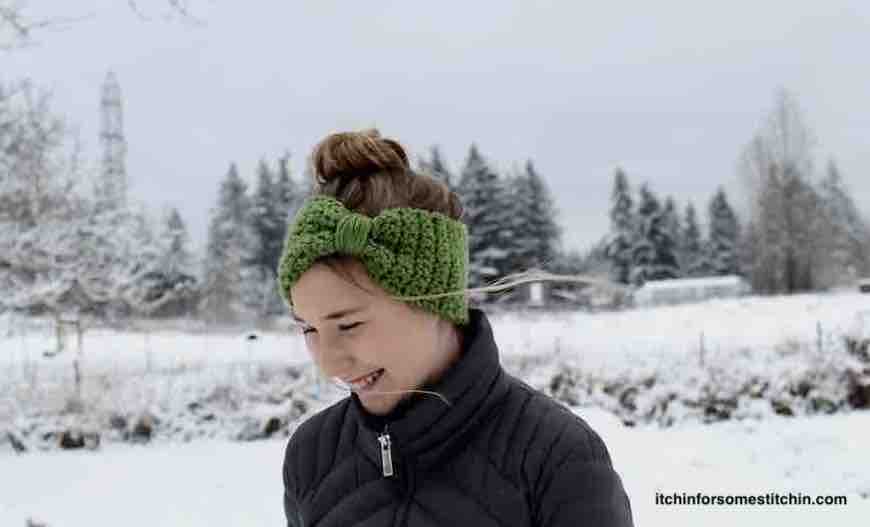 Simply sweet and super easy, this chunky bowtie head warmer is fresh and feminine. Plus, it's a cinch to put together! Perfect for even the newest of crochet beginners and whips up in less than 30 minutes. It couldn't be simpler to create a fabulous head warmer you'll love to wear!
I Love Texture Kitchen Towel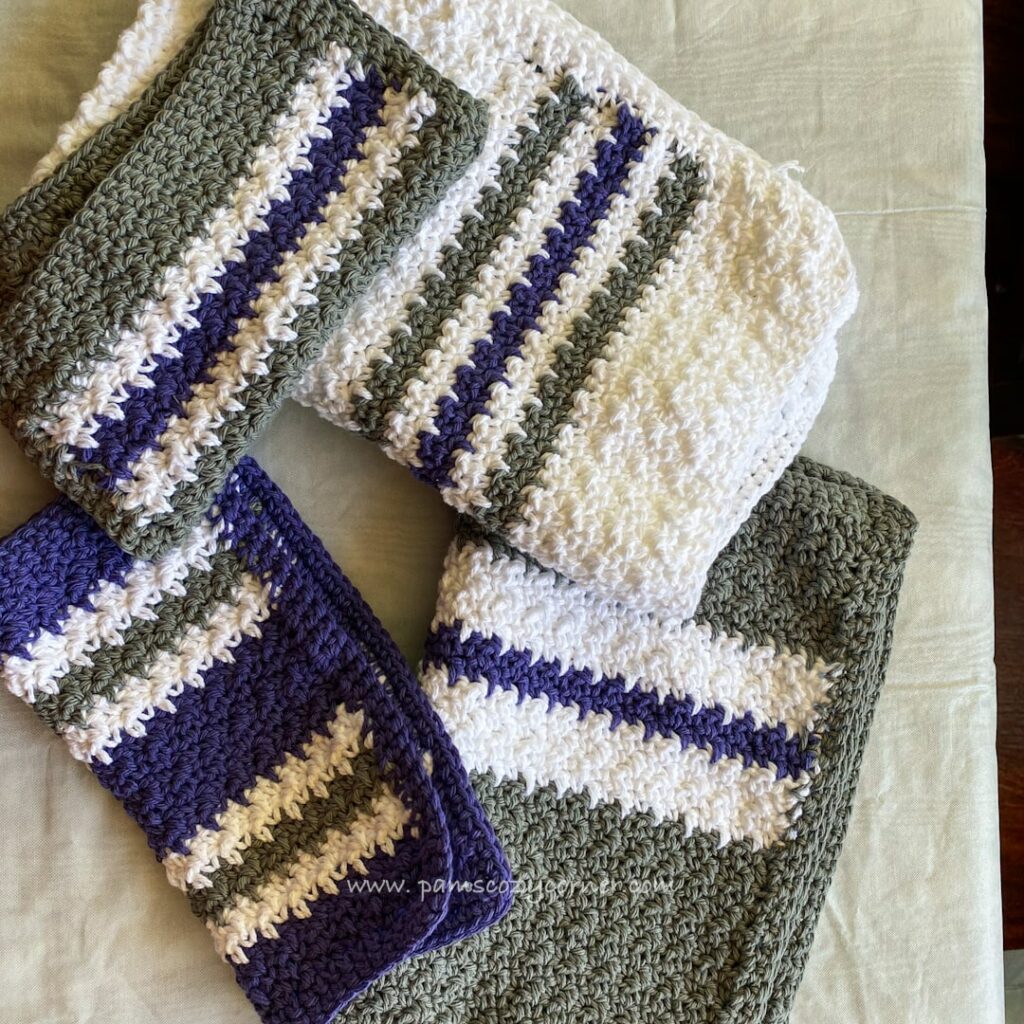 Who doesn't need good kitchen towels? I just love the texture on these and hope you do too!
Crunch Stitch Scrubbies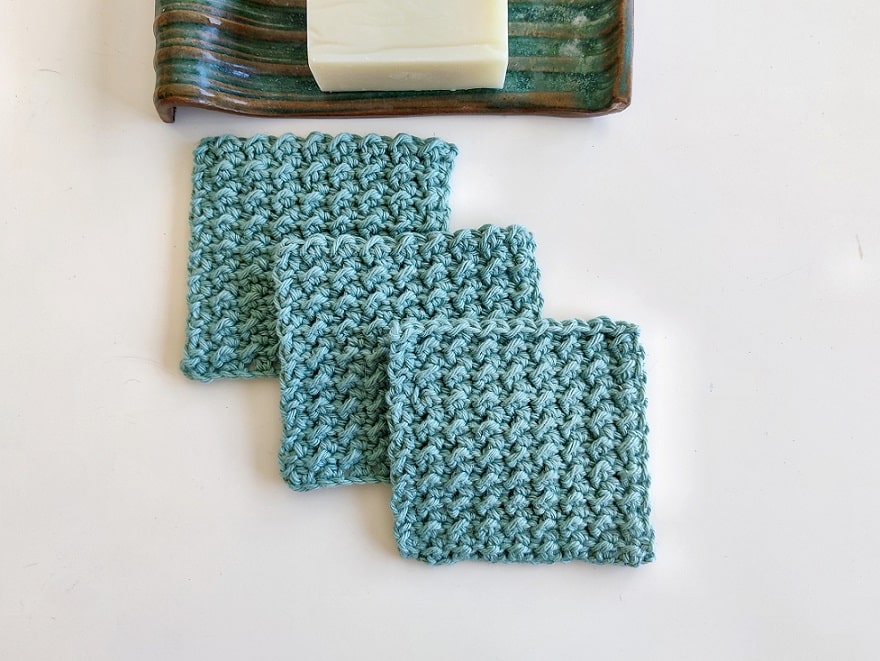 If you like texture you'll love these face scrubbies because the crunch stitch is so beautiful and has a wonderful and unique texture.
Susan Wrist Warmers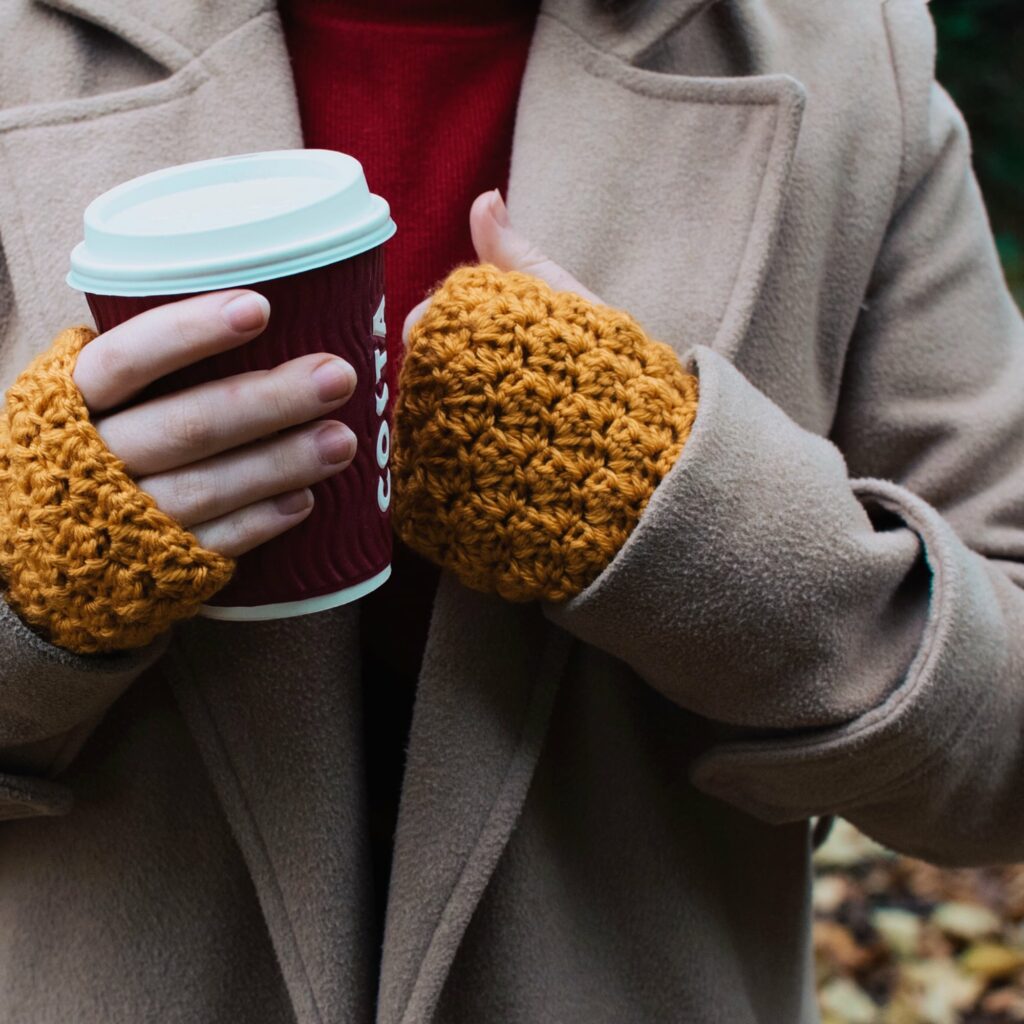 Lovely sedge stitch wrist warmers that are surprisingly simple and have an optional cuff pattern just to finish them off.
Easy Beginner Hat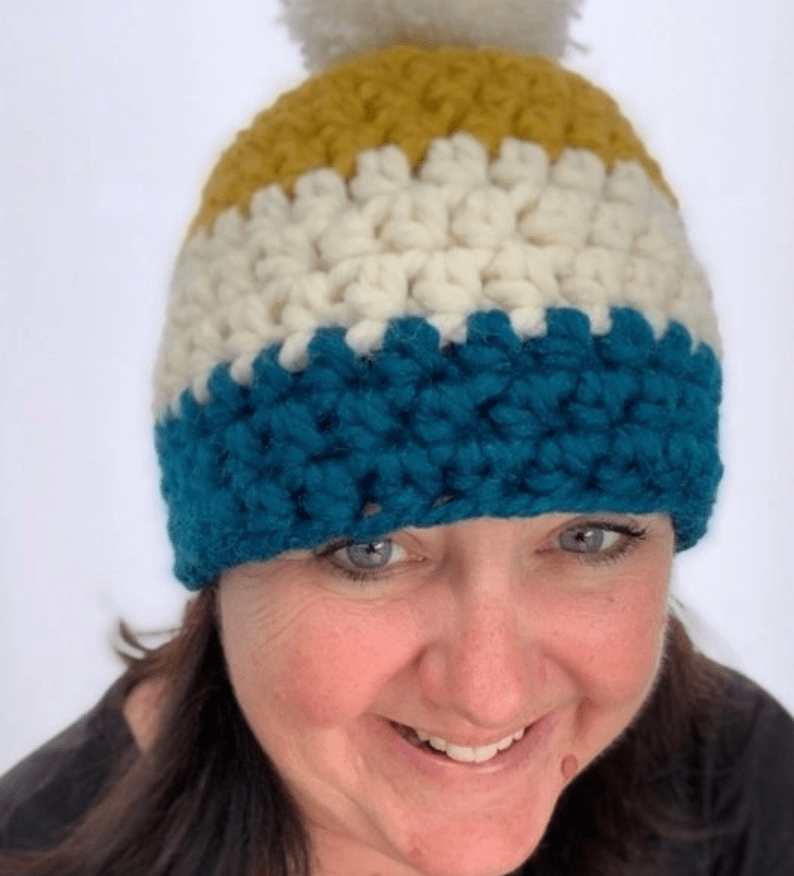 A beginners' crochet hat pattern that is super easy and very quick to make – You can crochet a ladies hat in about 40 minutes – 2 hours.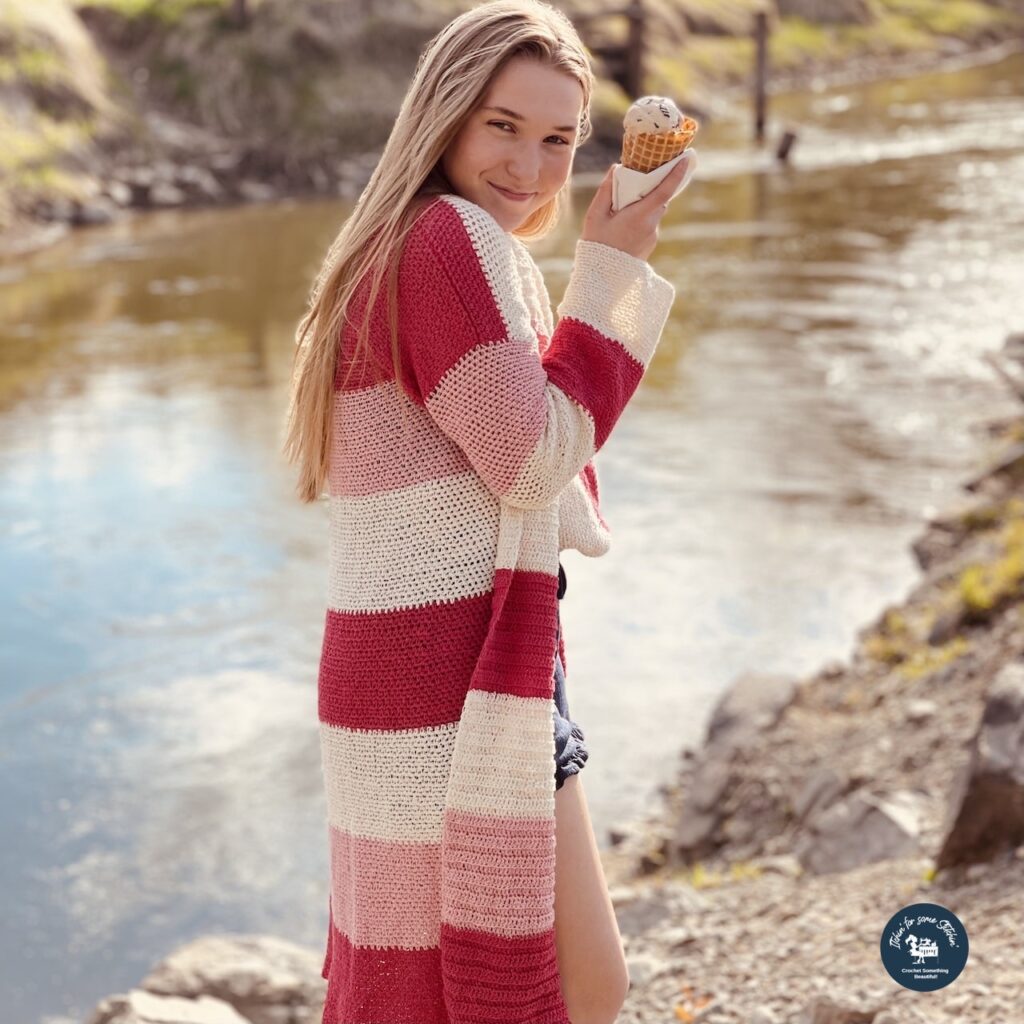 Join the Newsletter!
Subscribe to get our latest content by email & receive a Ravelry coupon code for a FREE crochet PDF pattern of your choice!
Crochet Fingerless Gloves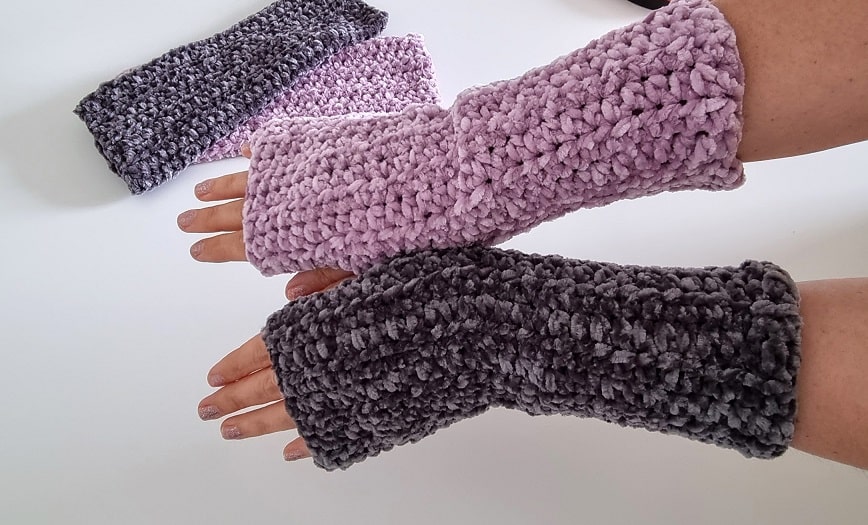 If you think that making gloves is too complicated, try to crochet these fingerless gloves. It is a simple and easy pattern you can customize to your size.
Owl Amigumuri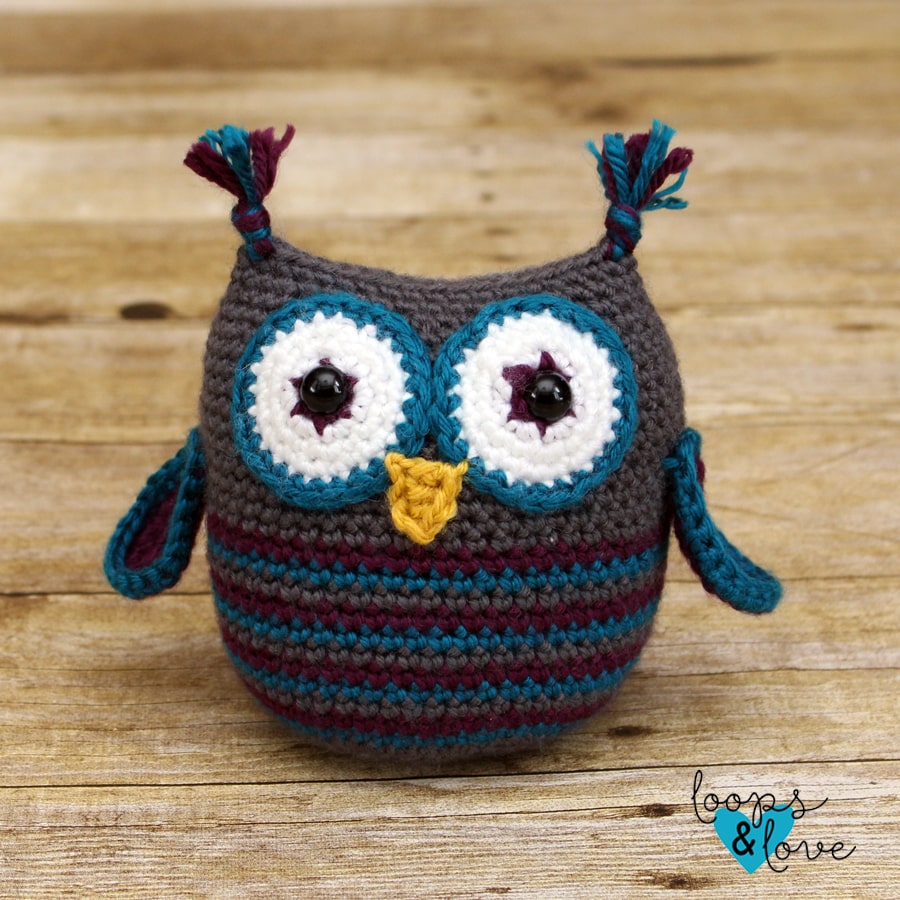 The adorable little owl is about 5 inches tall and 4.5 inches wide. He looks great in any color combination so let your creative juices flow!
Coastal Waves Coaster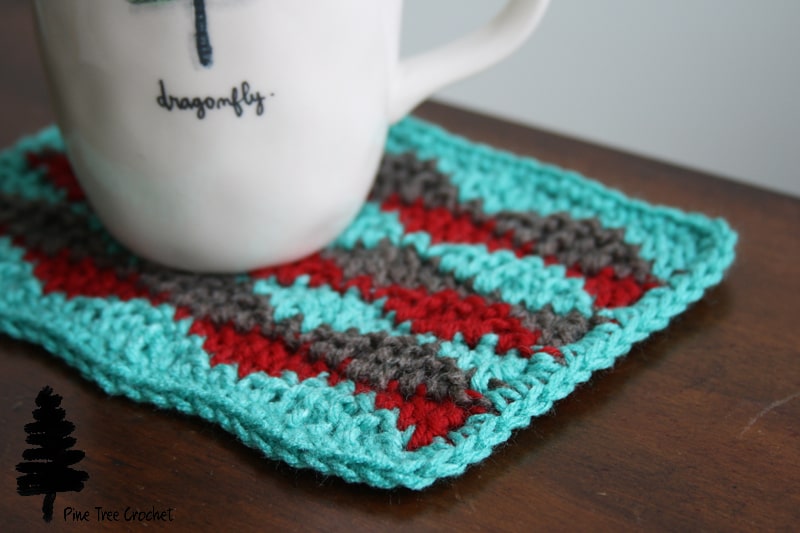 A quick crochet coaster pattern that uses very little yarn and looks great in any colors. Plus, the waves pattern is a great way to practice basic crochet stitches.
Let's Get Crafty!
Looking for lots of crafty inspiration, tips, tutorials, and a great crochet community? Join my Facebook group!
Buttercream Dishcloth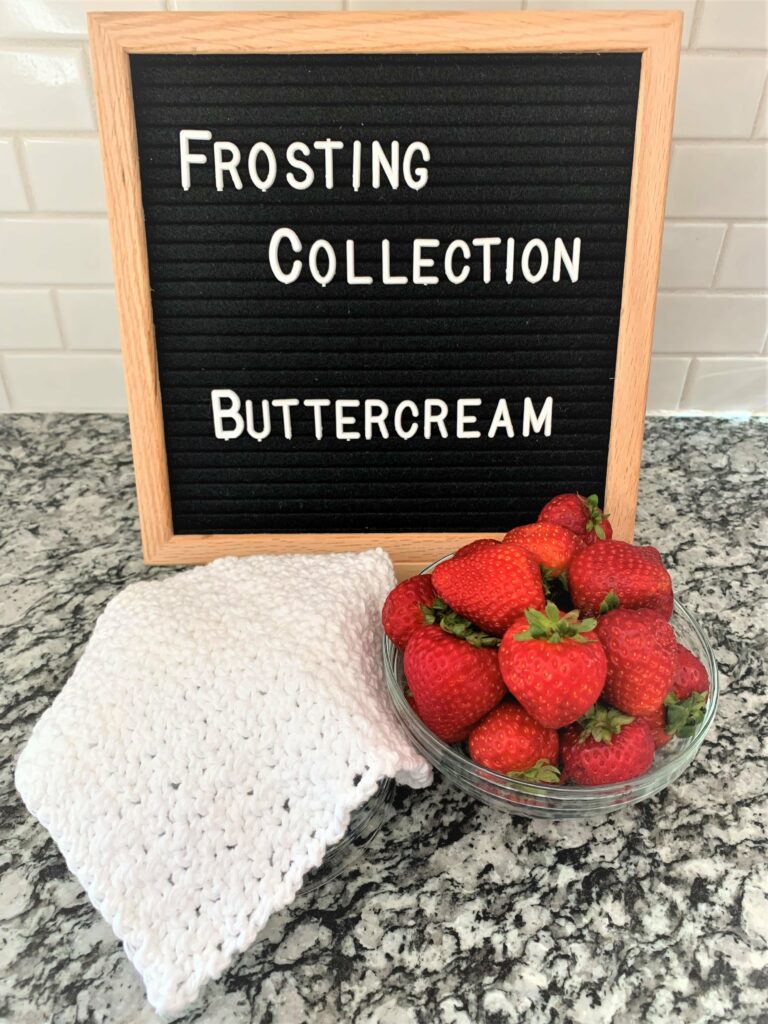 Crochet dishcloths are so versatile! They can be used in the kitchen to take care of a never-ending pile of dishes. You can make them to match your bathroom and you can throw them into the washer with the rest of the towels. This one is perfect for beginners!
Sunglasses Pouch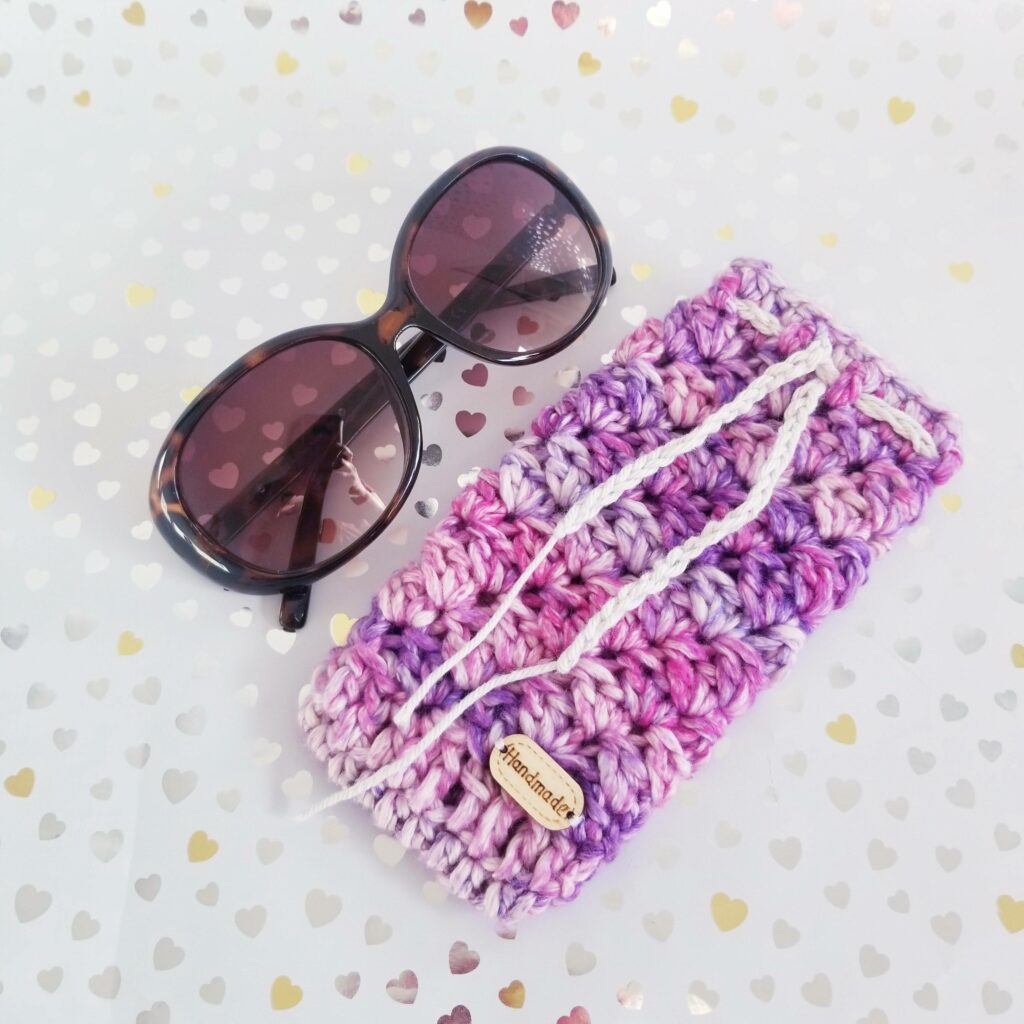 This soft glasses pouch is perfect for sunglasses or reading glasses and can be whipped up quickly in about 30 minutes!
Love Pinterest?
I do!
PIN this pattern to your Pinterest boards for later HERE.
You can also follow all my boards!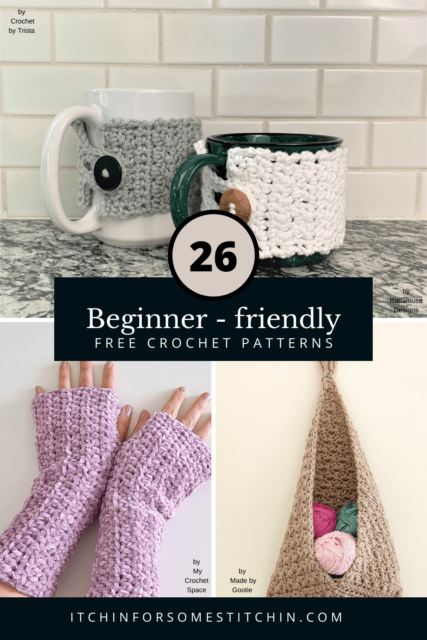 ---
WEEK TWO: February 15 – 21, 2022
Coupon code: SIMPLECROCHET
Chunky Beanie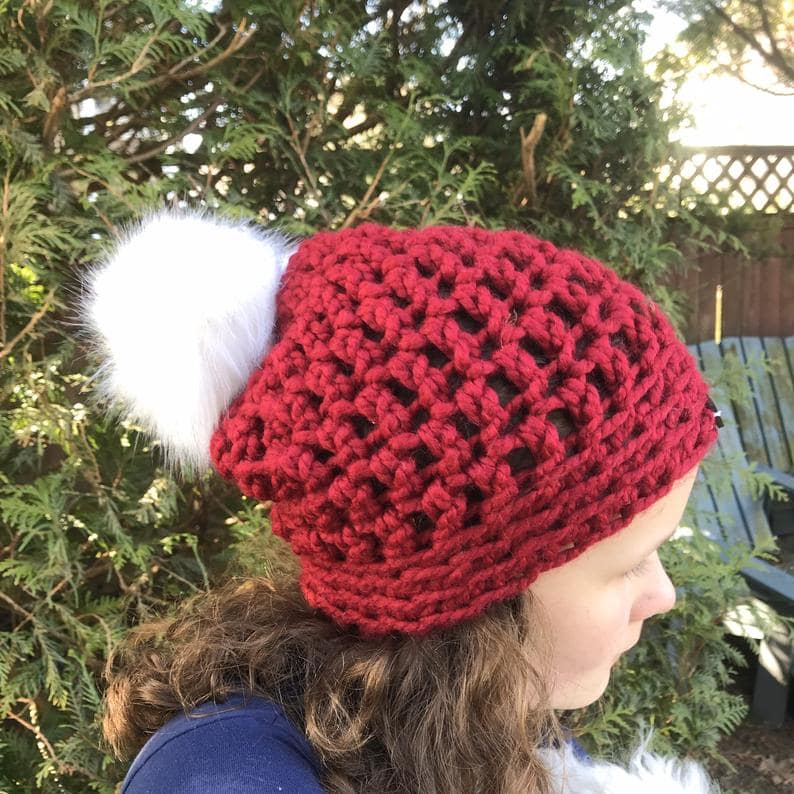 The Chunky Beanie is a super bulky beanie and it is so easy to make, it is the perfect beginner crochet project.
Suzette Hanging Basket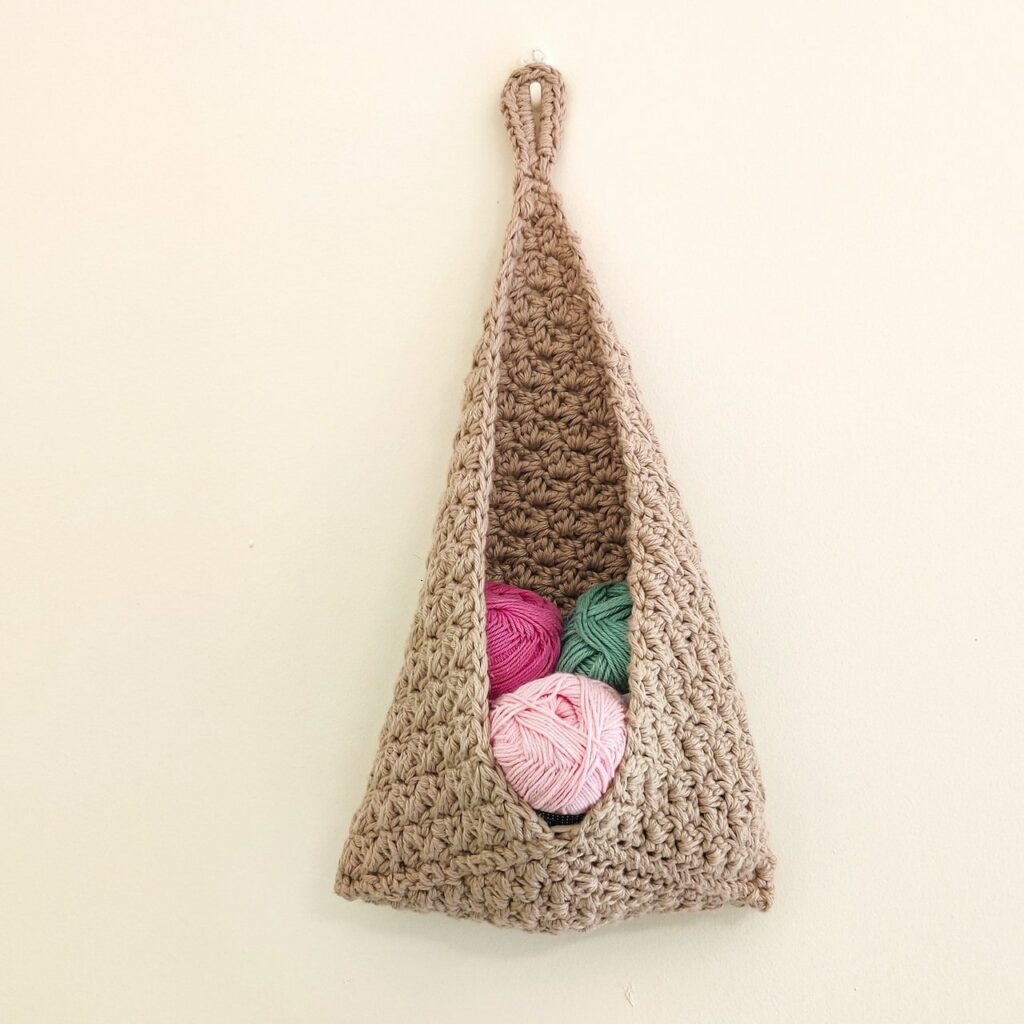 This crochet hanging basket pattern is a beginner friendly pattern. It is the perfect addition to your home, it has so many uses. This crochet basket can be used at the entrance of your home to keep your keys and mail, in your craft room as a project or yarn holder, or as a crochet plant hanger.
Elegant hair scarf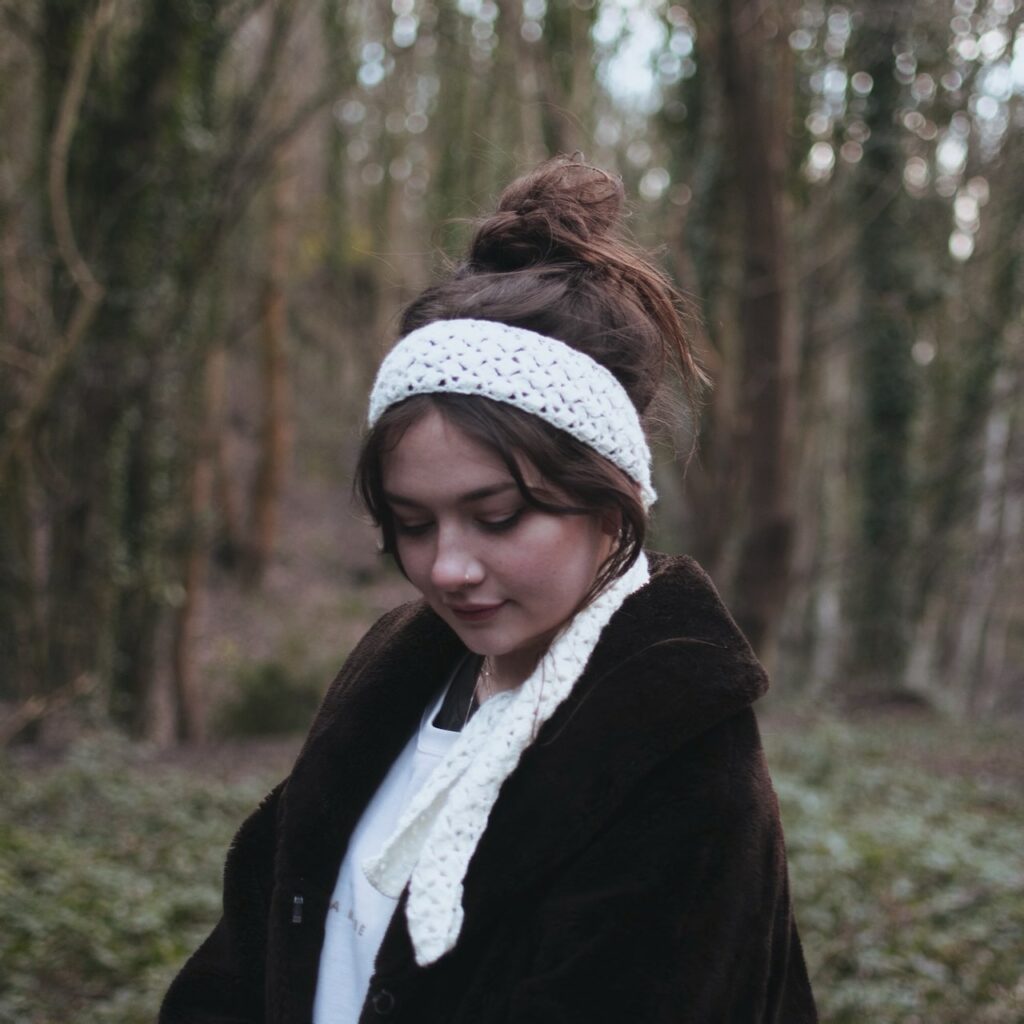 A lacy and lightweight hair scarf to represent being carefree, pretty and simple to add to the elegance and practical because if it isn't who is going to wear it?!
Rose Hair Bobble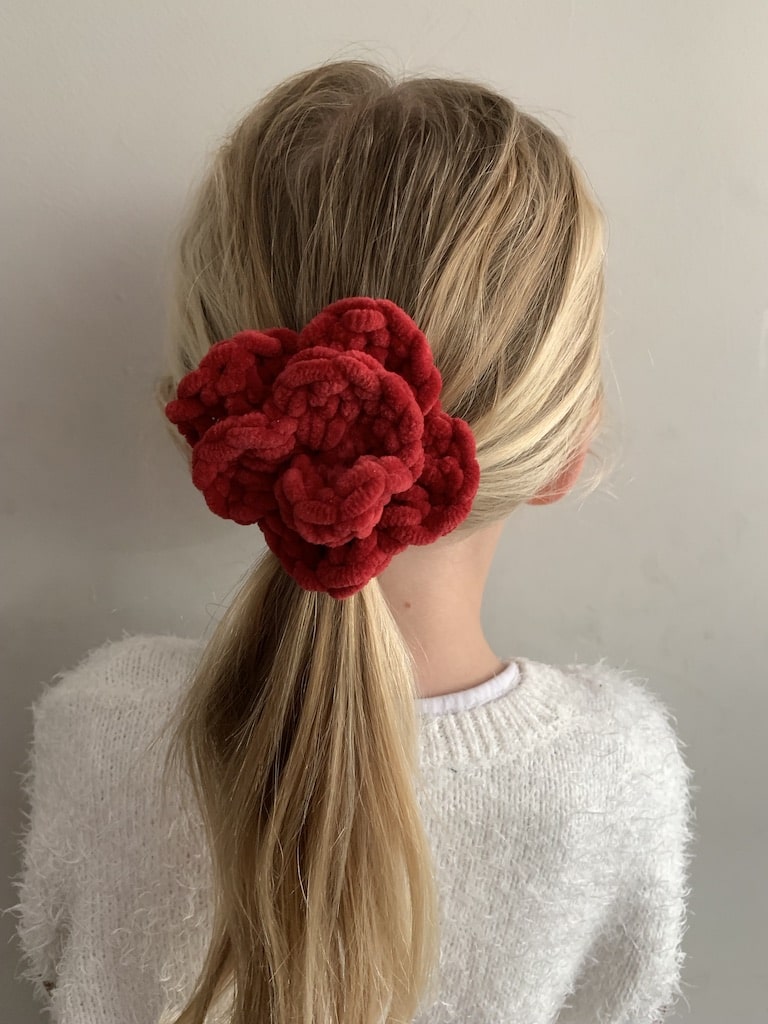 This is a super quick make, and great for jazzing up some bobbles, or a hairband.
Crochet Ear Warmer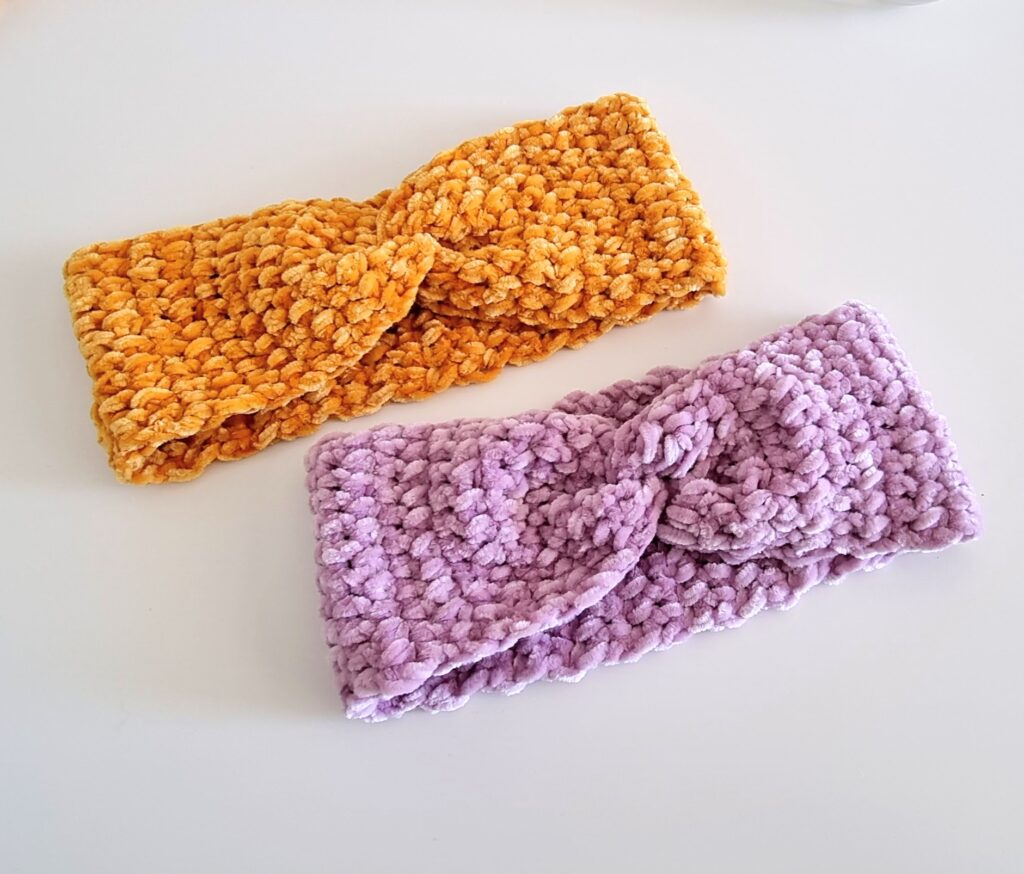 This ear warmer pattern is very easy, which makes it a great crochet project for beginners. It's also a super quick make! They would make great last minute crochet gifts!
Criss Cross Stitch Infinity Scarf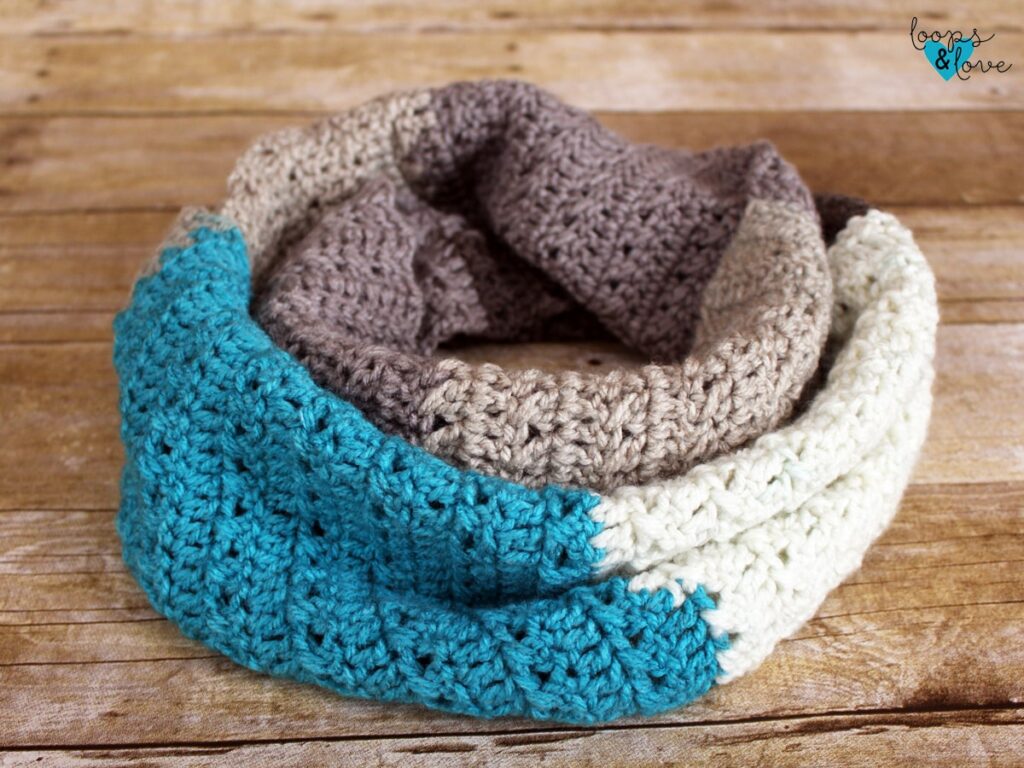 A quick and easy crochet pattern that has beautiful texture without adding difficult stitches. It's the perfect project to take with you on the go!
Alpine Scarf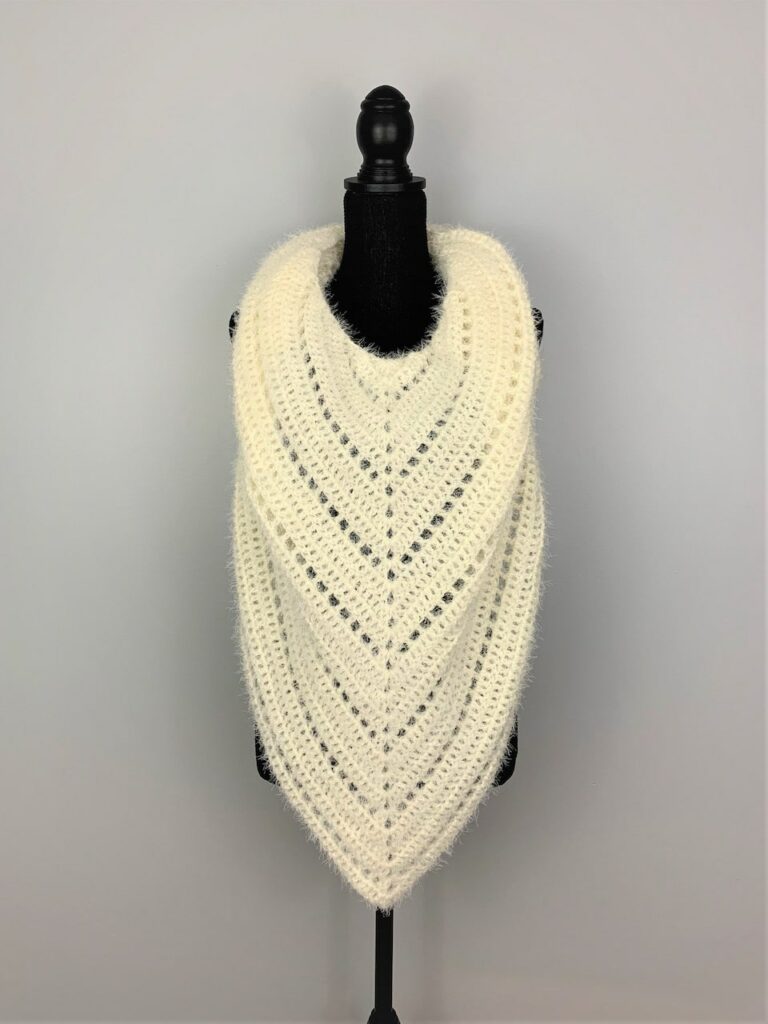 An or easy to follow triangle scarf or shawl. A go-to winter accessory that adds an extra touch of elegance!
Pine Trees Headband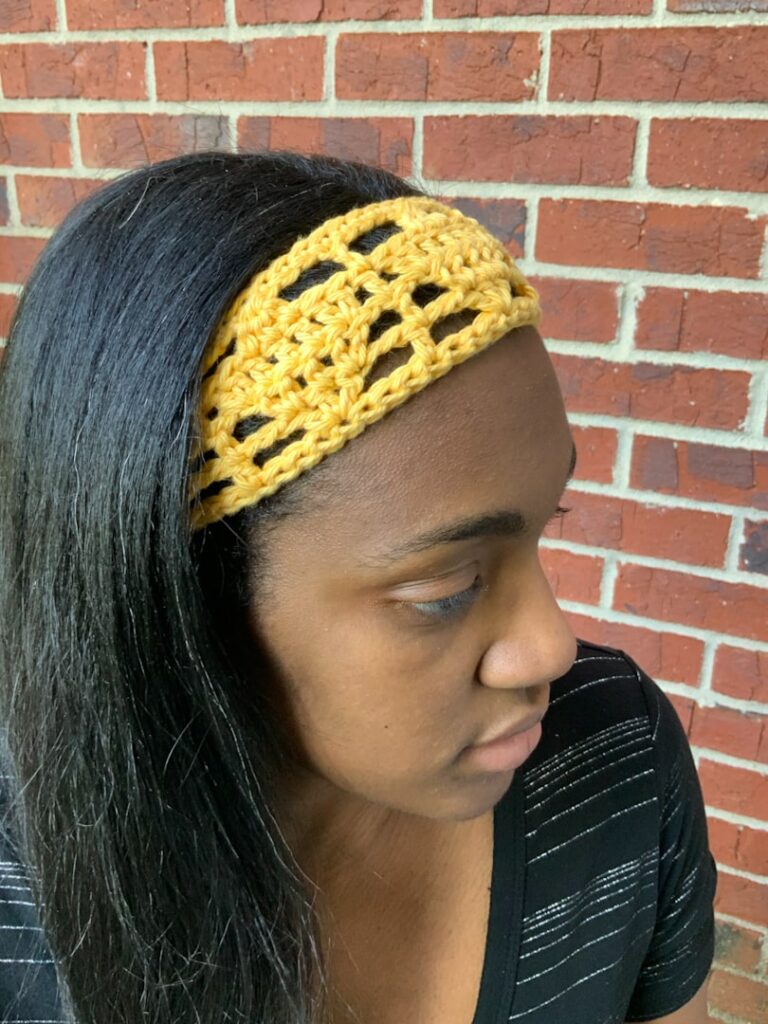 The Pine Trees Crochet Headband is a quick, stash busting crochet pattern! Literally, the smaller sizes might take you 35 minutes! I made one while cooking breakfast
Houndstooth Sunglasses Bag
This Houndstooth Sunglass Case is a classy addition to your summer accessories! Designed to fit extra large glasses or you can use it as a simple pouch to carry small trinkets – keys, cards, chapstick, etc. You are only limited by your imagination! No matter what you choose to use it for, this Houndstooth pattern will add just a hint of sophistication to your summer!
Midsummer Infinity Scarf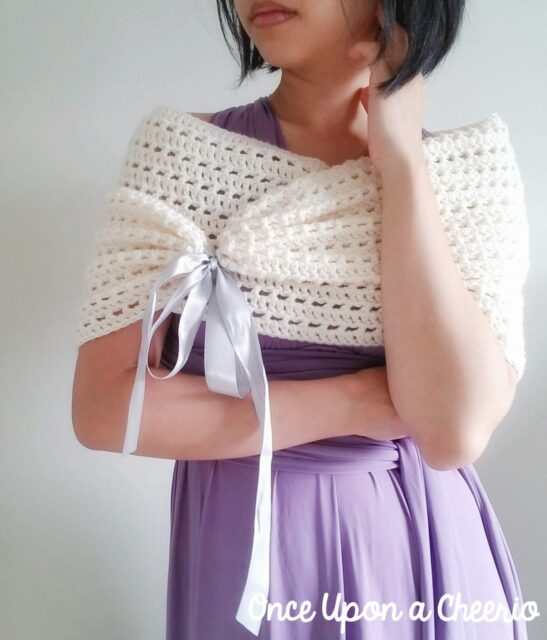 I
This is a 3-way infinity scarf that is a bit longer than a traditional infinity scarf. It is simple enough to wear every day during the summer and elegant enough to wear to a wedding!
---
WEEK THREE: February 22 – 28, 2022
Coupon code: LETSCROCHET
Simple Scarf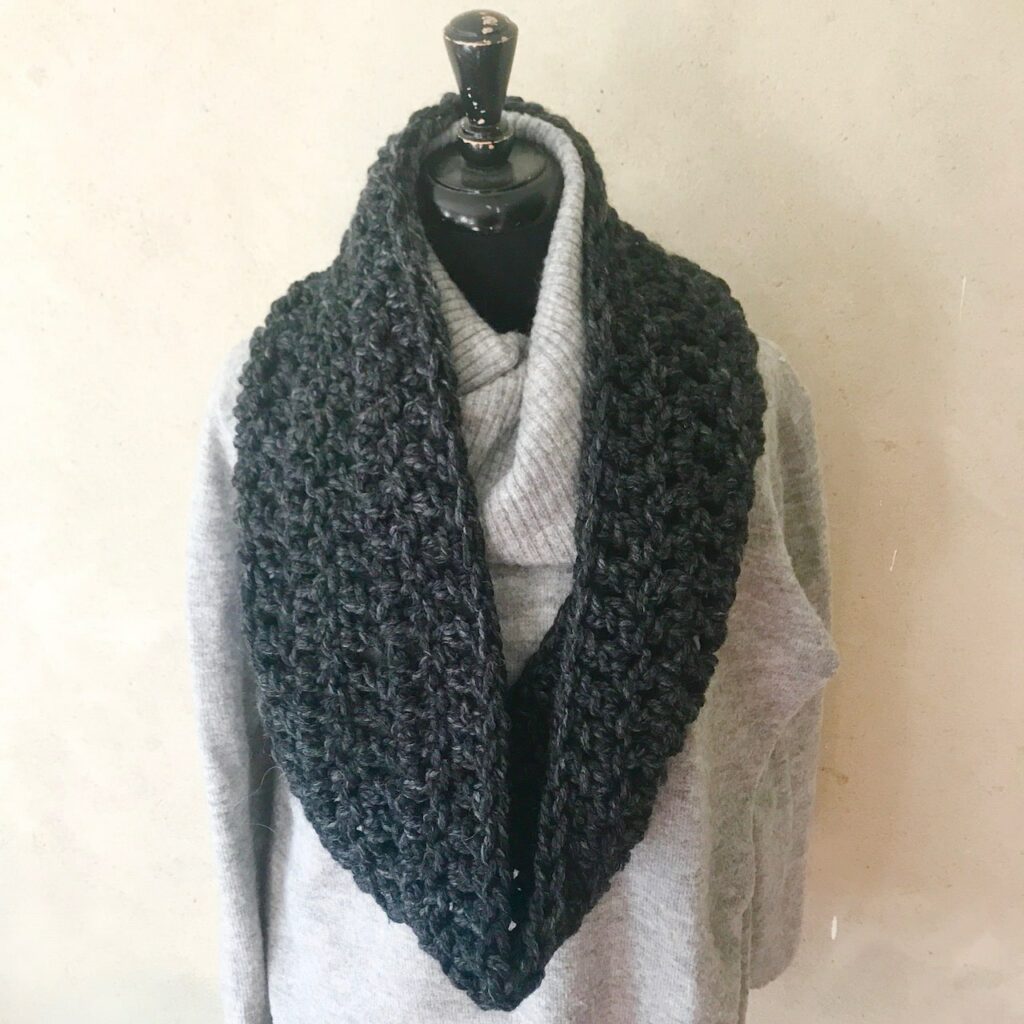 A modern and stylish scarf that is also a simple pattern for beginners. You don't need to know more than one stitch to make this beauty!
Farmhouse Dishcloth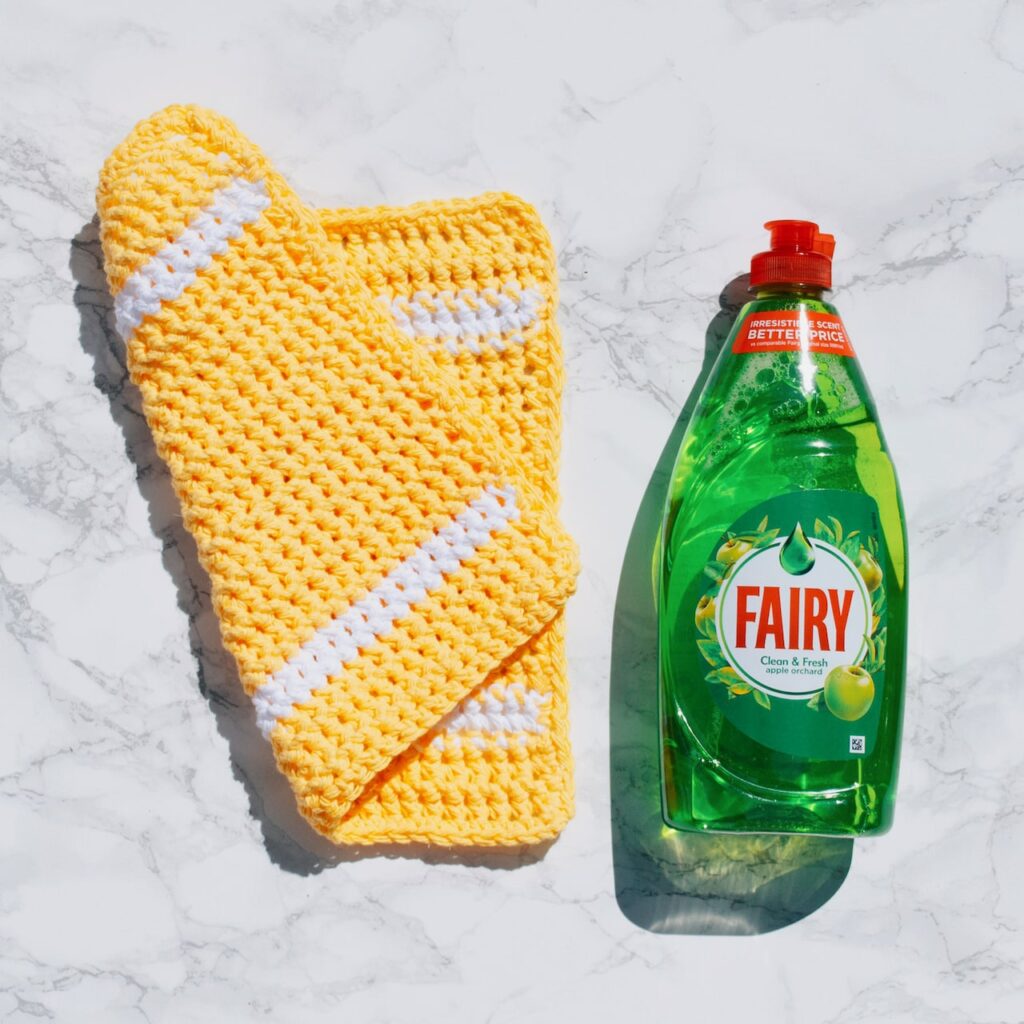 The Farmhouse Dishcloth is worked using the paired single crochet method, often called "interlocking single crochet" and is done by crocheting twice into each stitch.
Fish Amigumuri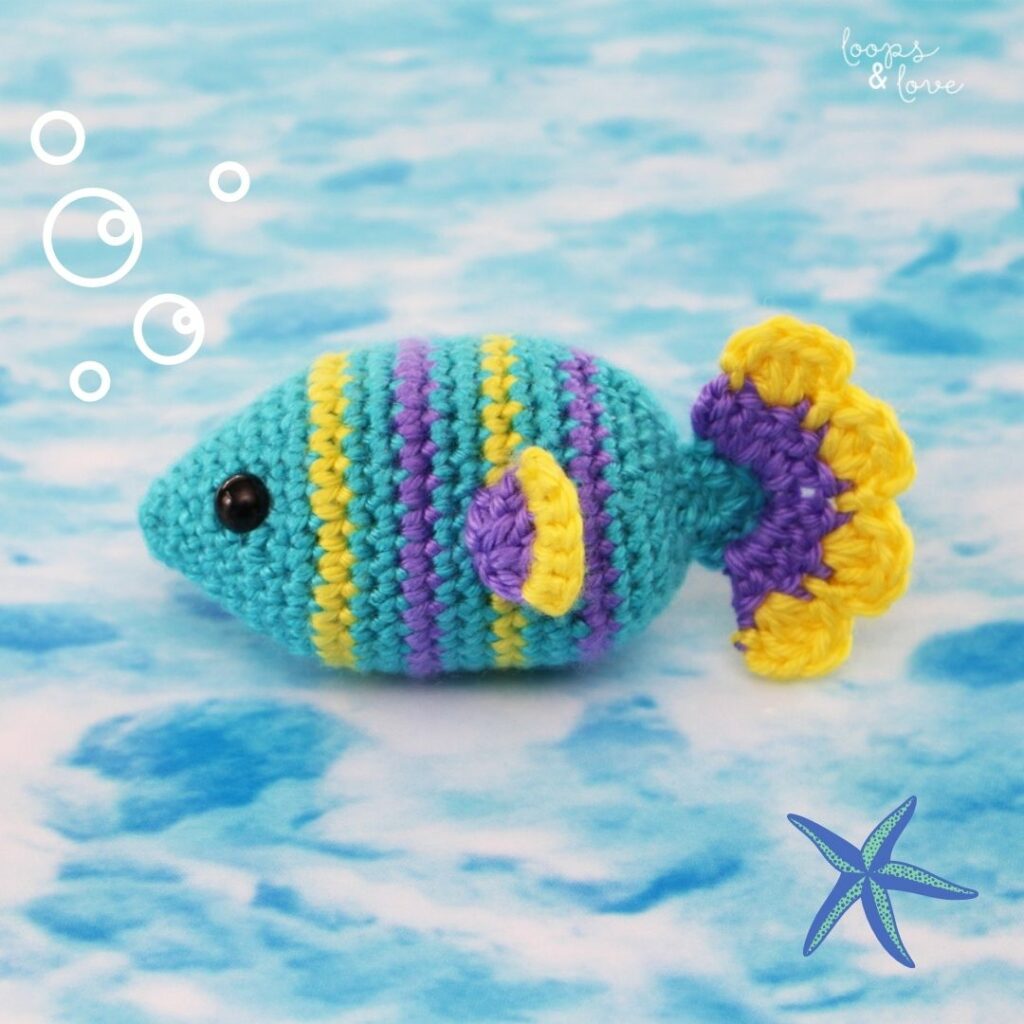 This tropical fish amigumuri works up super fast and has so much potential for fun color combinations!
Barista Mug Cozy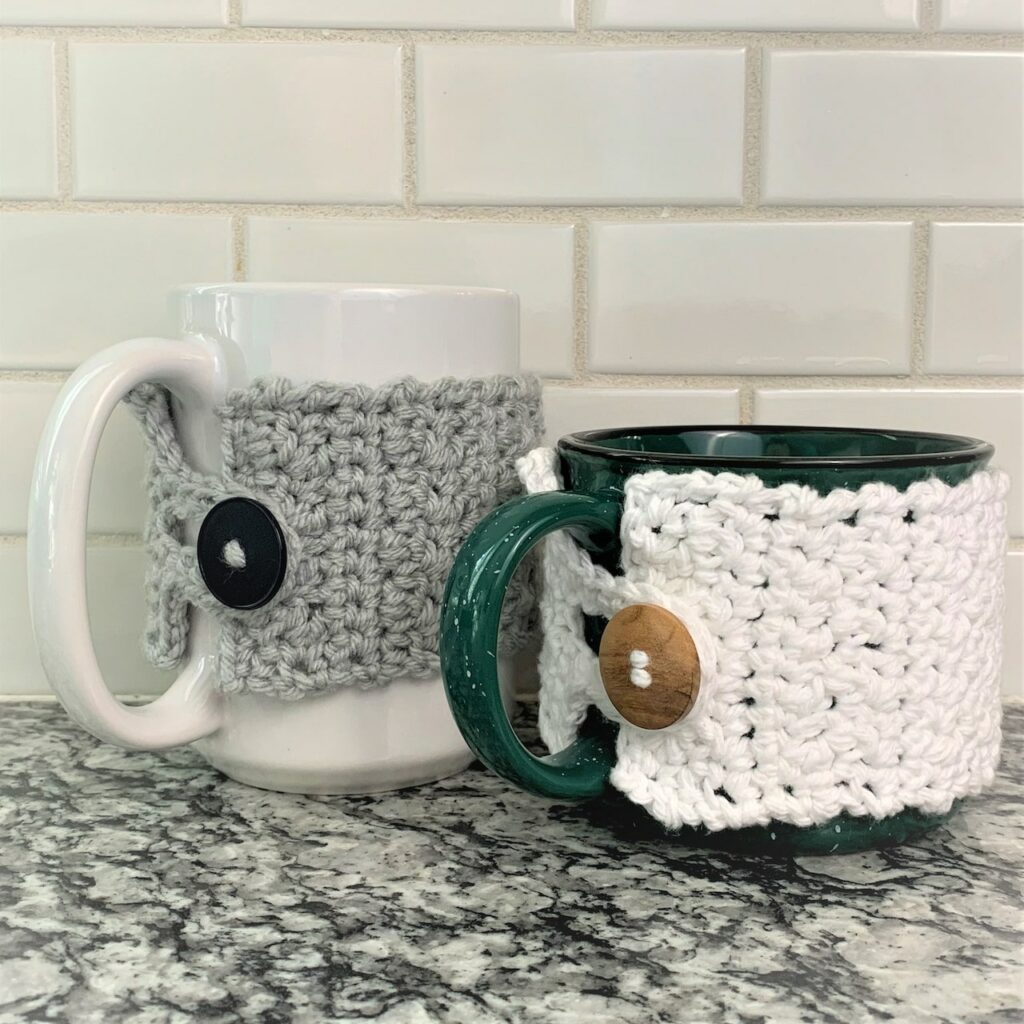 The Bartisa Mug Cozy is just that thing you need to dress up your mug. It can even over up a seasonal phrase like "let it snow" in the middle of June! LOL.
Modern Granny Infinity Scarf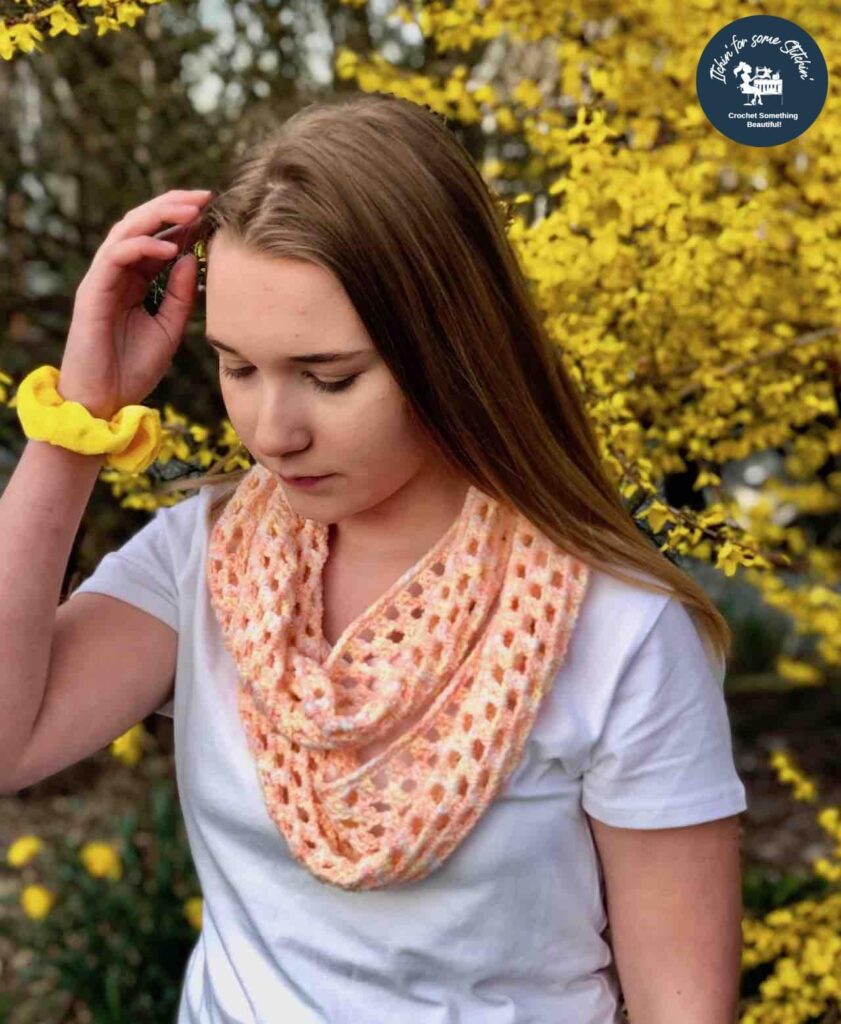 This lovely modern granny infinity scarf is both eye-appealing and lightweight. The perfect Spring accessory! Enhance your warm weather wardrobe with this charming beginner-friendly scarf that whips up in just a few hours.
Waterlily Washcloth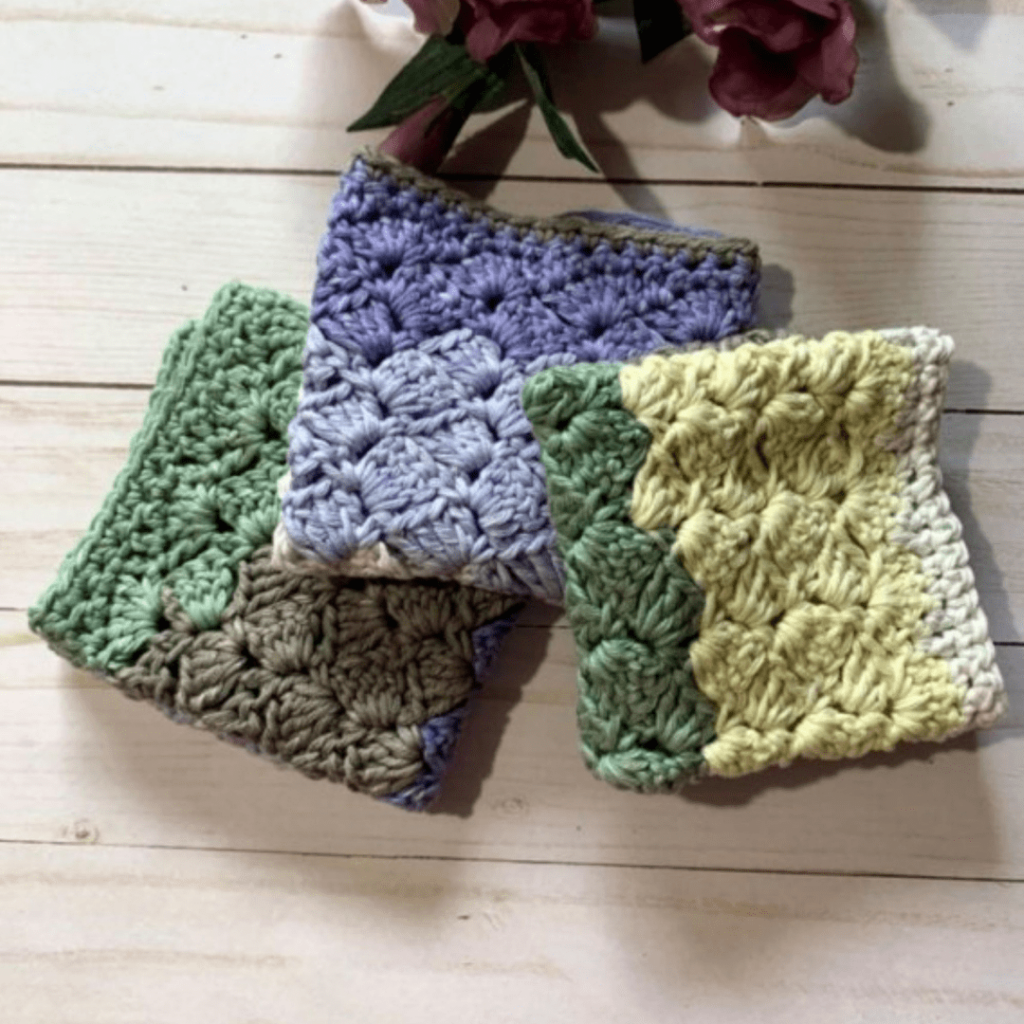 A pretty textured cotton washcloth reminiscent of the colors of waterlilies. Eco-friendly crochet pattern with durable cotton in a lovely striping pattern. It's worked using a c2c like method but instead of working from corner to corner, it is worked across.
Cool Everyday Scarf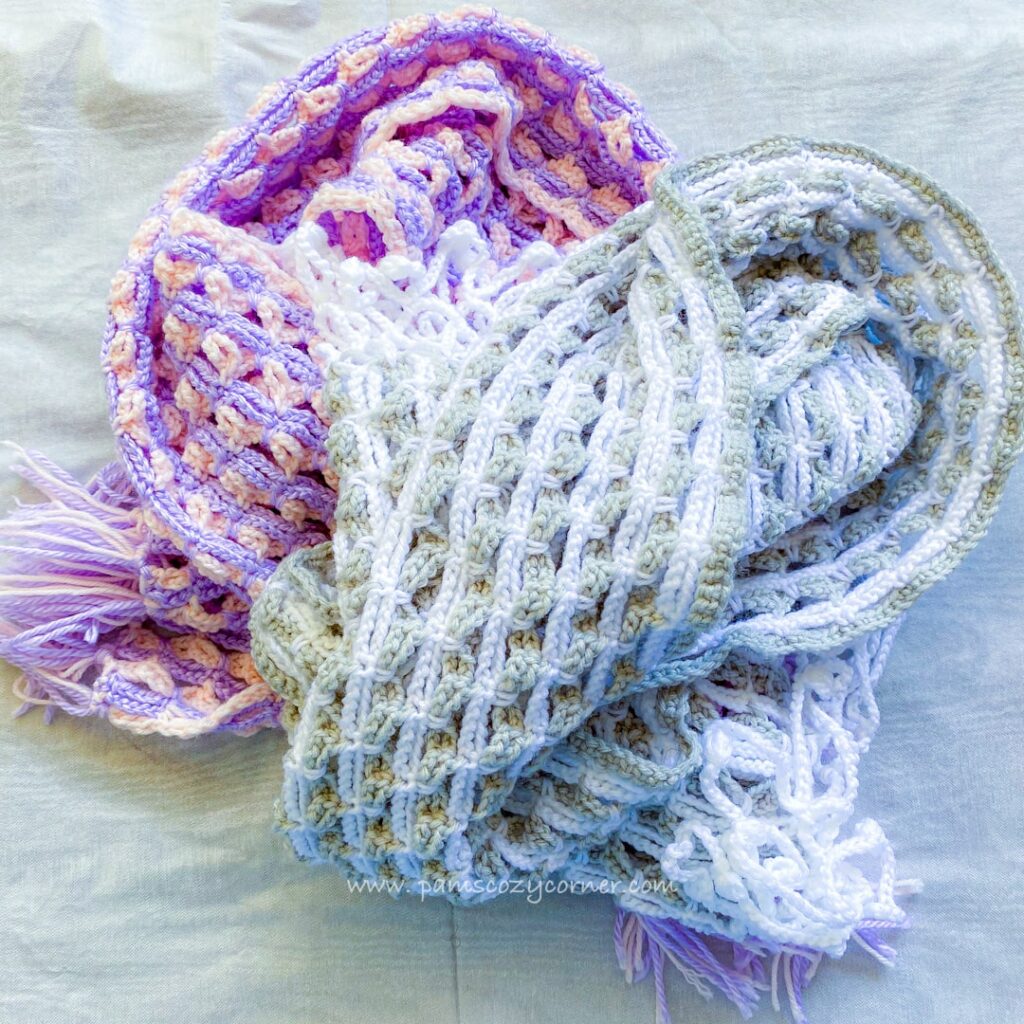 An elegant scarf that has class, but does not scream "I am here".
Simple Cotton Pouch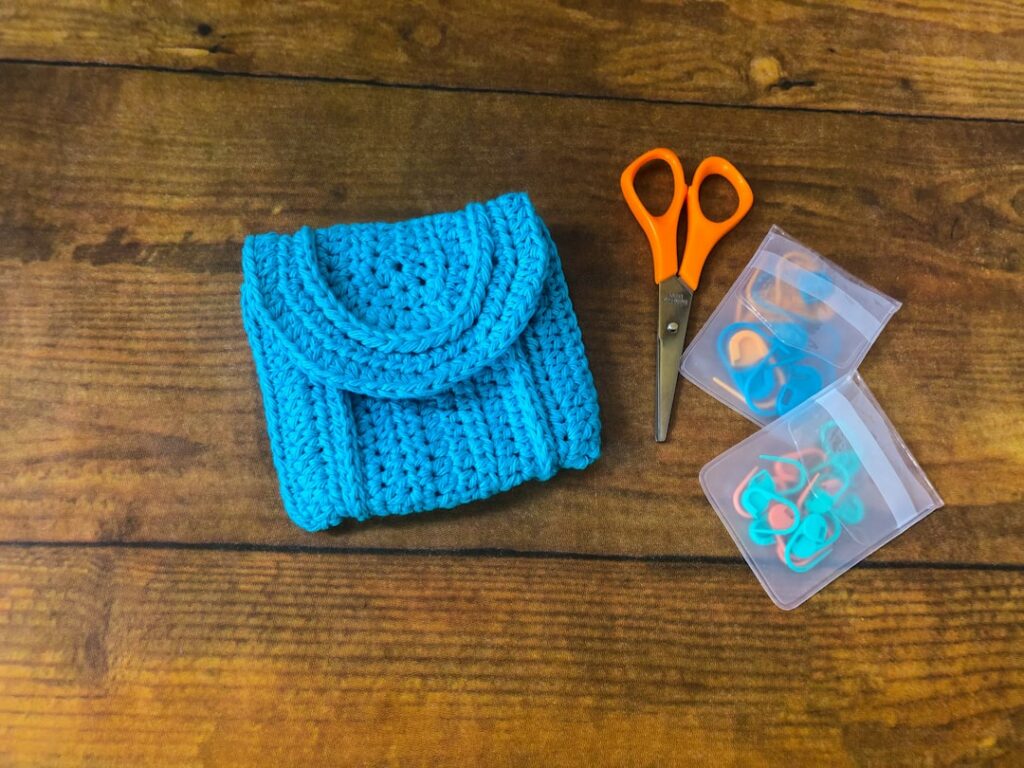 The simple cotton pouch is just that, simple and quick. This is a great project for using left over yarn, as it only requires 75 yards of yarn.
Rhapsody Headband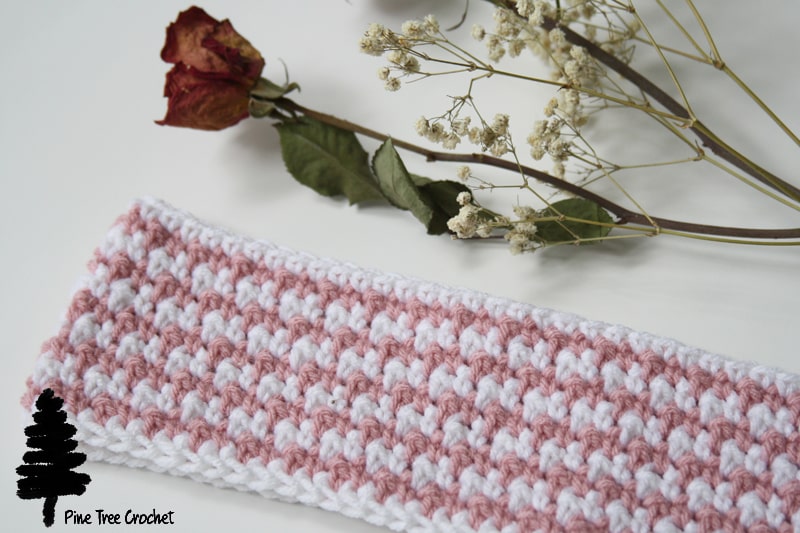 This is a super quick and easy beginner pattern that I guarantee you will love and be able to use up lots of colors in your stash!
Rapunzel's Braided Scarf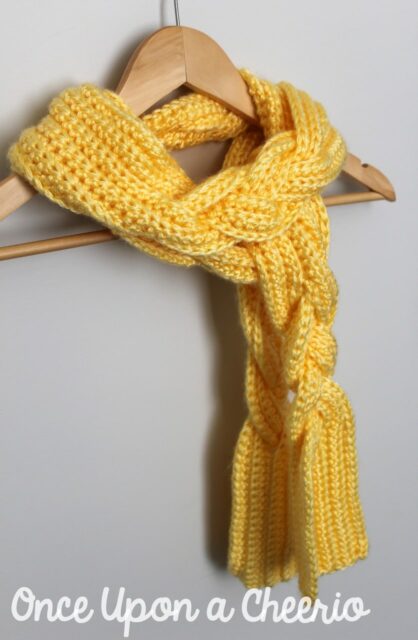 A lovely braided crochet scarf that comes together like magic! Inspired by Rapunzel's gorgeous hair making this a Disney fan favorite!
---
I hope you love all these cute patterns that beginner-friendly and super fun too!
Be sure to come back next week for another round of free crochet patterns to download. 😃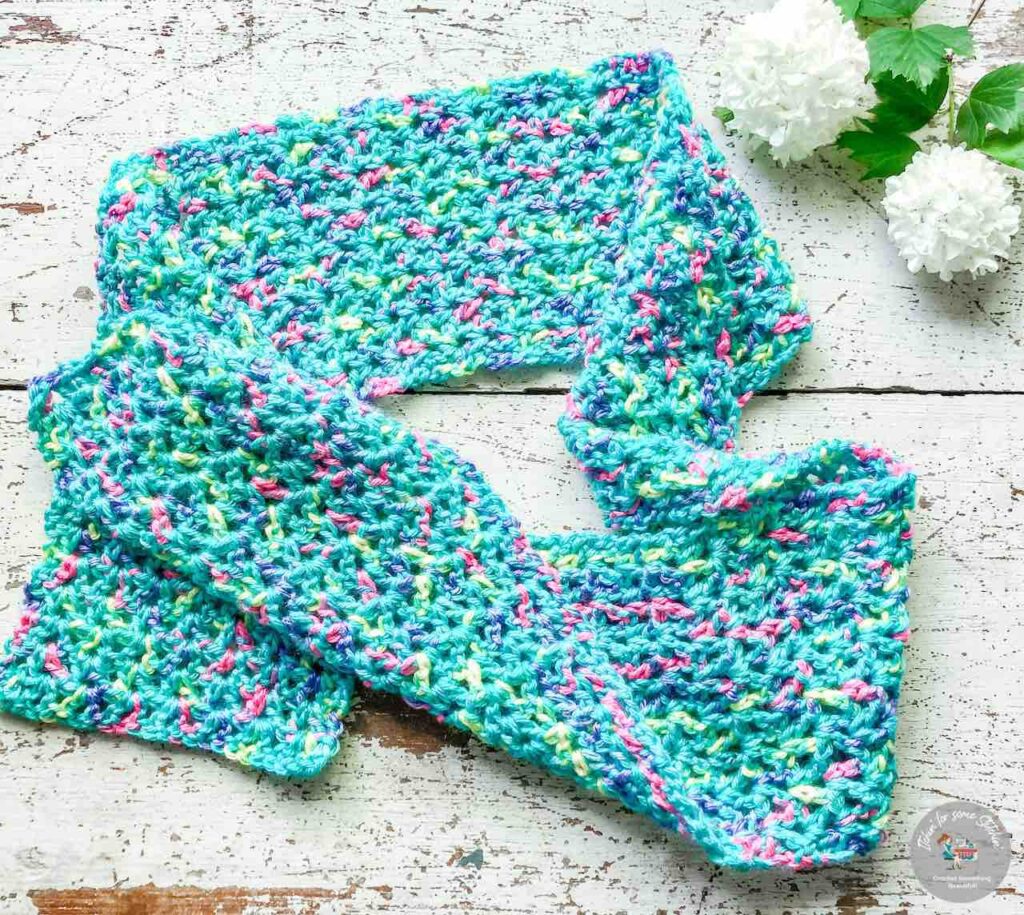 Other Patterns I Love & You Will too!