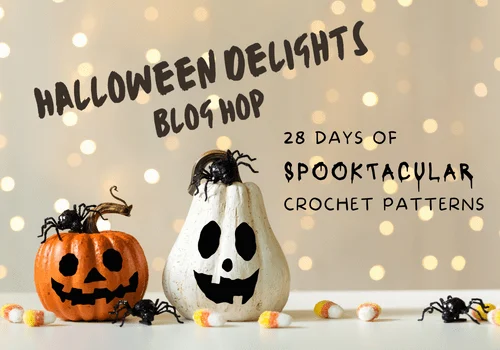 Welcome to the Halloween Delights Blog Hop!
Event dates: October 1, 2022 – October 30, 2022
Halloween is such a fun time of year! I simply love helping my son get dressed up and taking him door to door for some sweet treats. Watching all the little ghouls & goblins throughout the neighbor gobble down their goodies as they walk from house to house seriously puts a smile on my face. 🎃
So this year I decided to through a little All Hallows Even blog hop bash for all those Trick-or-Treater crocheters who would like to whip something up for this festive day.
Twenty-six of my crochet designer friends have joined me in this 28 day event where you can get up to 31 designs (one designer gives you 4 patterns in one PDF!) for FREE!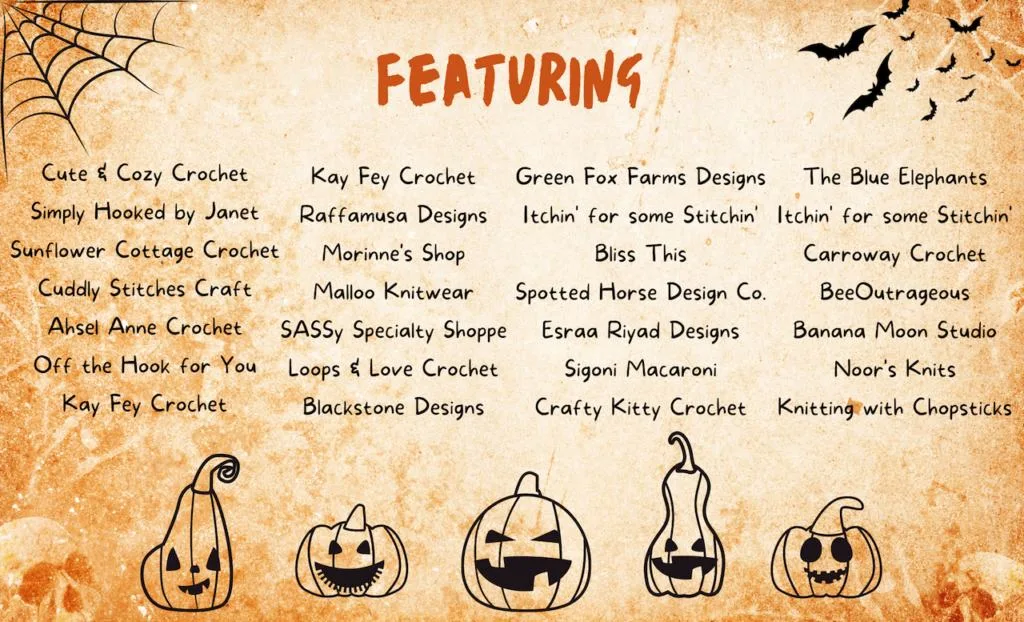 If you have never joined in one of my blog hops before – for the greatest success, be sure to follow the instructions outlined in the following infographic.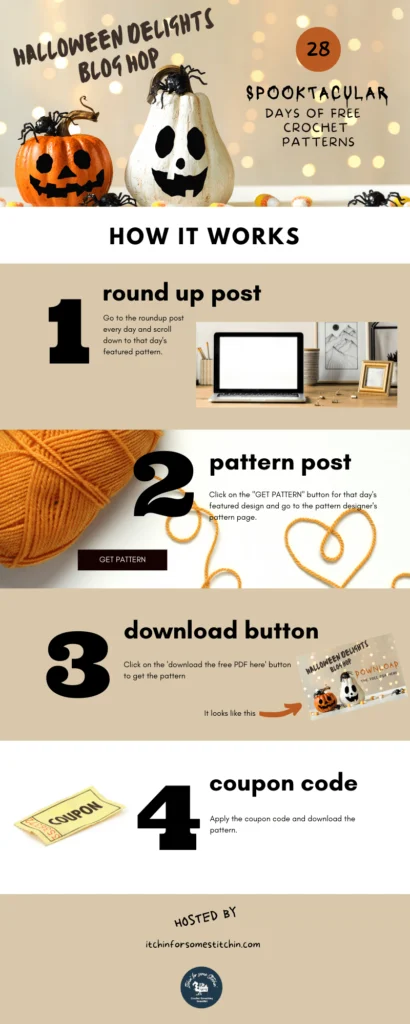 If you have any issues downloading a pattern during the blog hop, please check out the blog hop FAQs below. It is a valuable resource and usually answers most questions.
If you are still struggling after reading the FAQs, please feel free to reach out to me via the button below. However, please note that I receive thousands of emails during a blog hop. I will do my absolute best to get back to you within 24 -48 hours, but in some cases it may take longer.
---
Don't want to jump from post to post each day?
No problem! We've bundled all 28 PDFs (one designer has included 4 designs for a total of 31 patterns!) in the blog hop together and have made it available to you right now in the Halloween Delights pattern bundle.
---
Halloween Delights
Pattern Bundle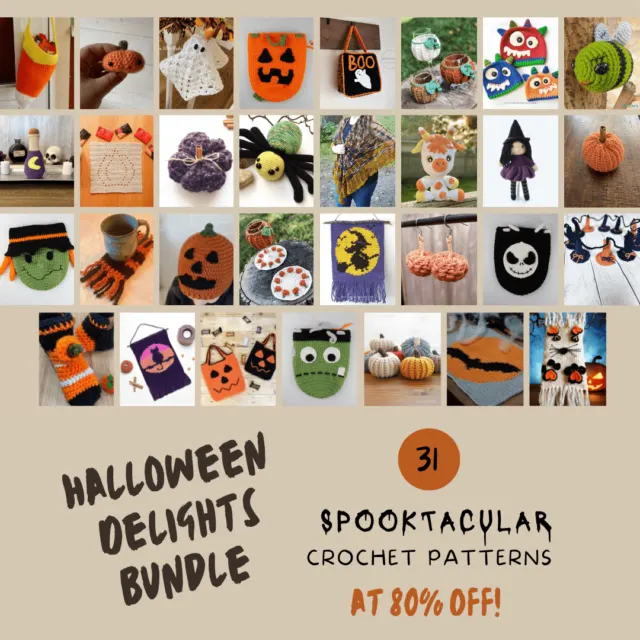 This bundle is valued at over $100, but you can get it today for only $12.99 – that's over 80% off compared to purchasing each pattern individually, so it's absolutely a fantastic deal!
Halloween Crochet Projects
Ready to get started?
Scroll down to today's date, take a note of the instructions and/or coupon code, and then click on the black "Get Pattern" button.
Once on the designer's website, scroll down and click on the "Download" button. It should look like the image below.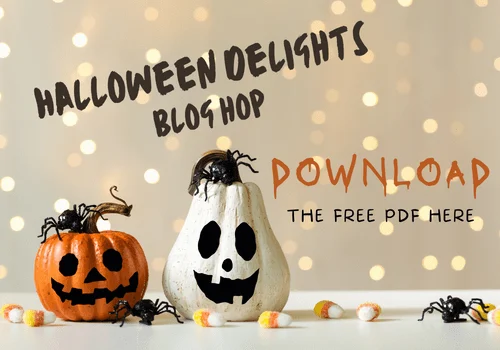 ---
Day 1
Candy corn trick-or-treat bag
October 1, 2022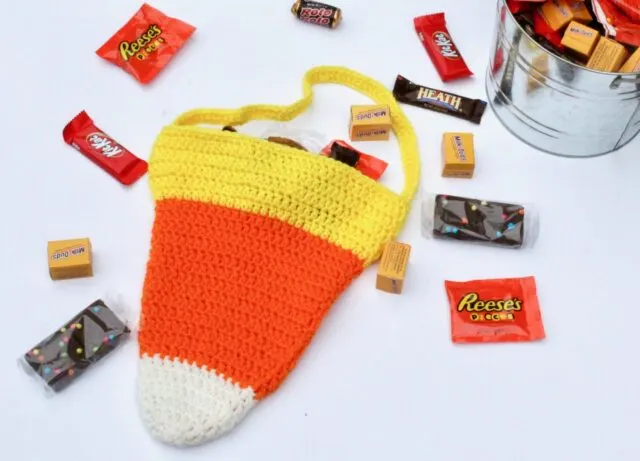 This crochet candy corn bag is perfect for Halloween trick-or-treating or as an overall autumn decoration. You can add it to both your Halloween and Thanksgiving decor! Plus, it's a cinch to whip up. Truly! It's awesome for crochet beginners because it only requires the most basic of crochet skills.

Itchin' for some Stitchin'
Coupon Code: EXPIRED
day 2
Jack-o-Lantern Hat
October 2, 2022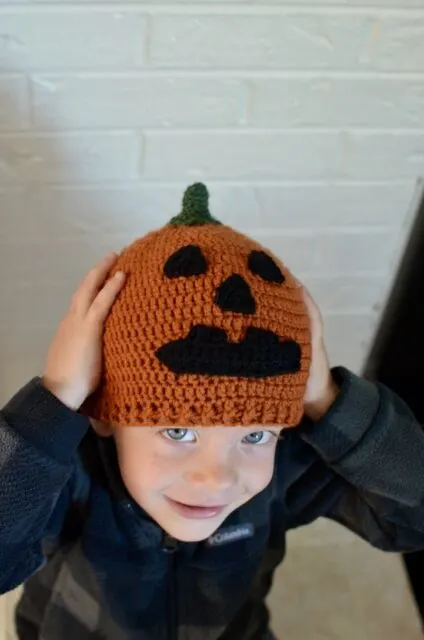 A fun jack-o-lantern hat perfect for celebrating Halloween with your toddler!
Cute & Cozy Crochet
Coupon code: EXPIRED
Day 3
Crescent web shawl
October 3, 2022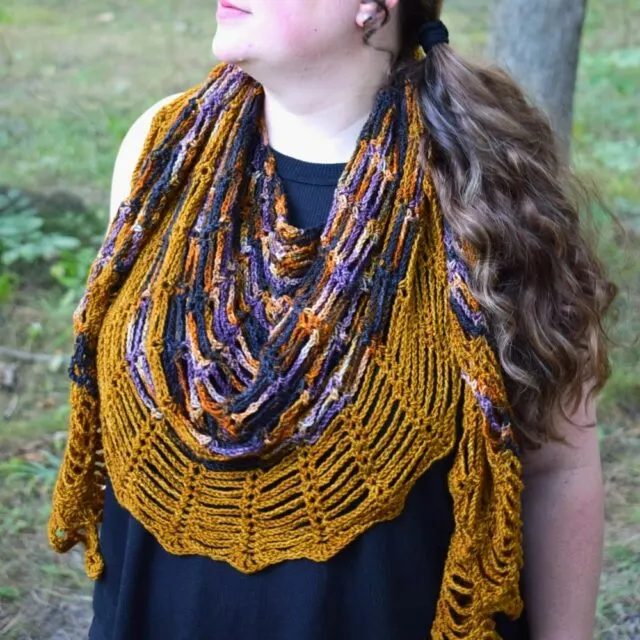 This lacy shawl pattern is a fun crescent shape and is inspired by a spider web. After a few setup rows this pattern is a 2 row repeat. This crescent web shawl uses a fingering weight yarn in 2 colors.

Simply Hooked by Janet
Coupon Code: EXPIRED
Day 4
Bat and moon placemat
October 4, 2022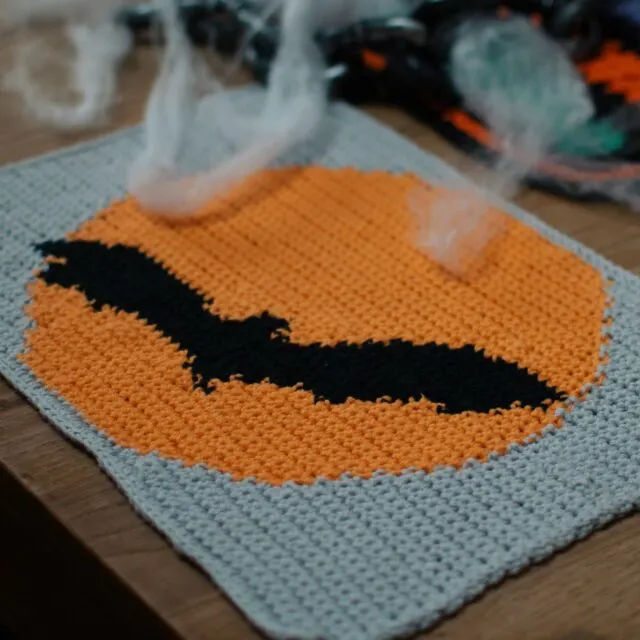 The bat and moon placemat will look fabulous on any halloween themed table! Using tapestry crochet there is minimal colour changes so it works up quickly and will set the perfect feel for your goulish dinners this October!

Sunflower Cottage Crochet
Coupon Code: EXPIRED
Let's Get Crafty!
Looking for lots of crafty inspiration, tips, tutorials, and a great crochet community? Join my Facebook group!
Day 5
stuart the spider amigurumi
October 5, 2022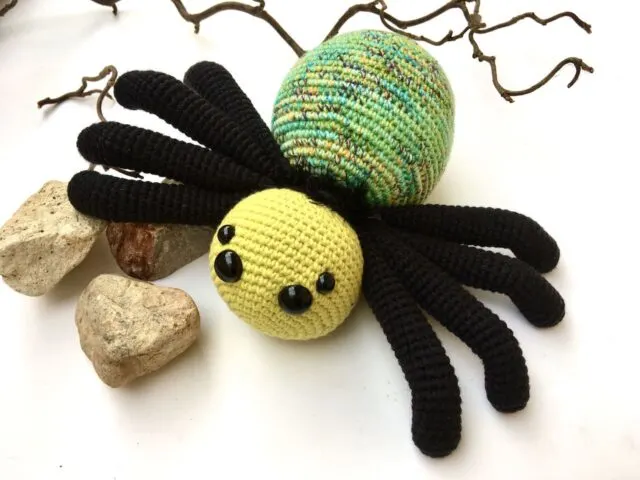 This free crochet spider pattern is pretty easy to make so why don't you give it a try!? It is an ideal project for crochet beginners as there is minimum sewing involved. And with Halloween around the corner, this Amigurumi spider can be an awesome decoration for your house too!

Cuddly Stitches Craft
Coupon Code: EXPIRED
Day 6
Boo-tiful Booties, Crochet Socks
October 6, 2022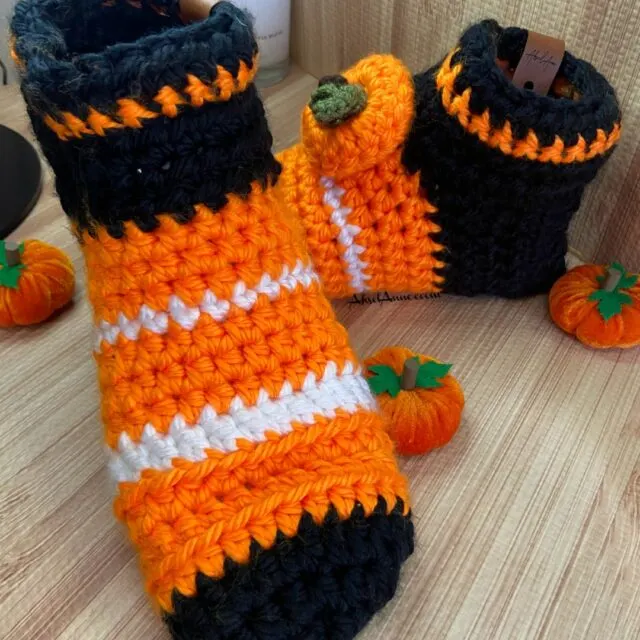 The Boo-tiful Booties were designed with the Fall holiday in mind. These Crochet Booties are not only fun to create but they work up quickly. Simple design perfect for you or to create as a gift.

Ahsel Anne Crochet
Coupon Code: EXPIRED
Day 7
Percy the mini pumpkin
October 7, 2022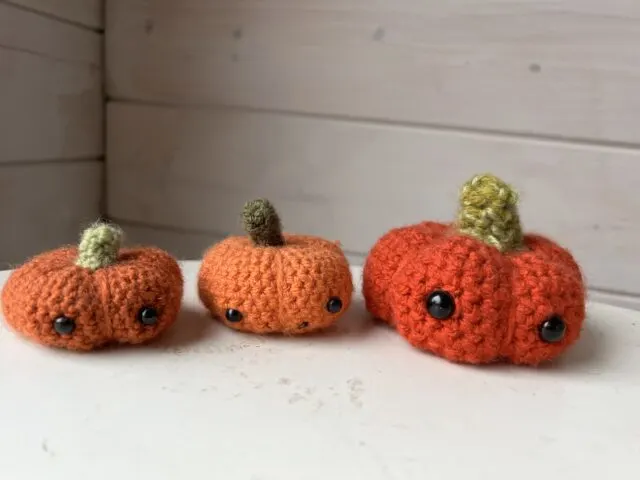 A tiny little pumpkin, perfect for a keychain, or just a cute amigurumi homemake.


Off the Hook for You
Coupon Code: EXPIRED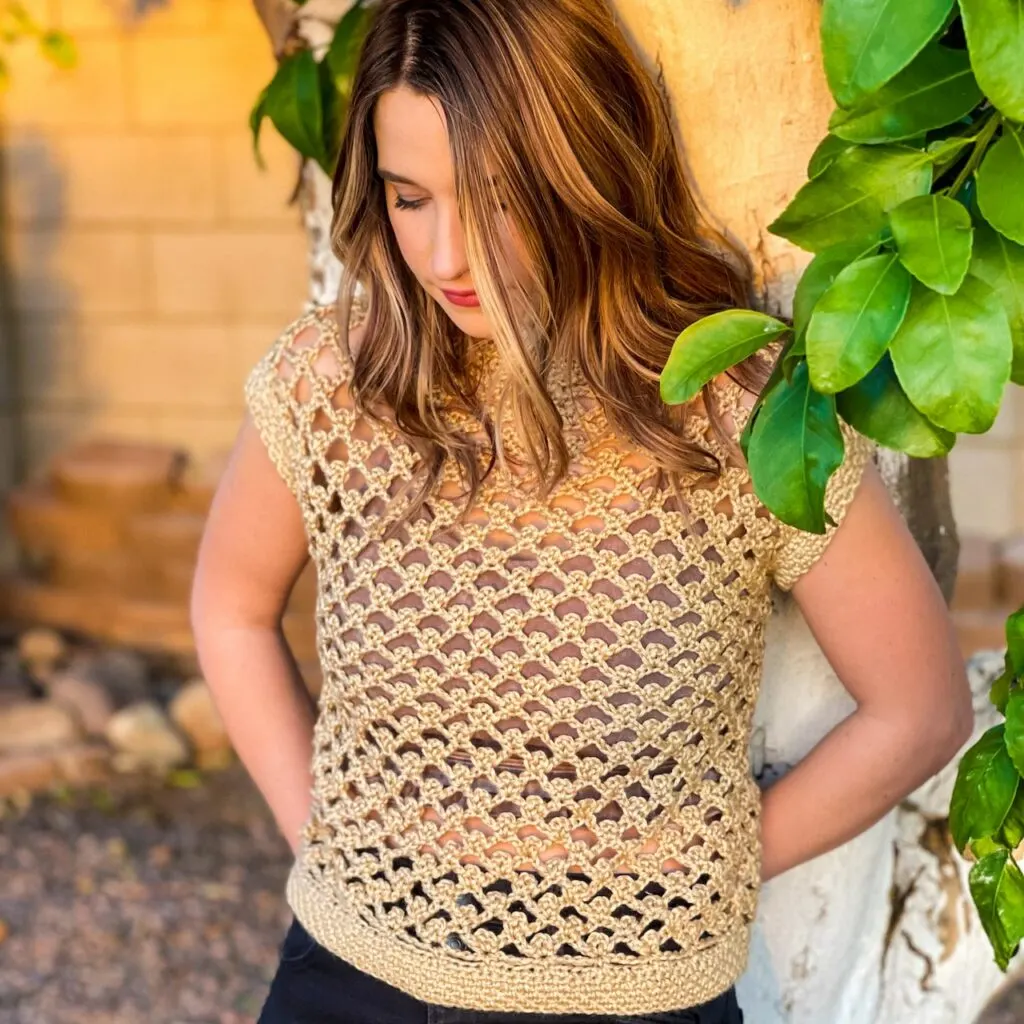 Join the Newsletter!
Subscribe to get our latest content by email & receive a Ravelry coupon code for a FREE crochet PDF pattern of your choice!
Day 8
Halloween pumpkin
October 8, 2022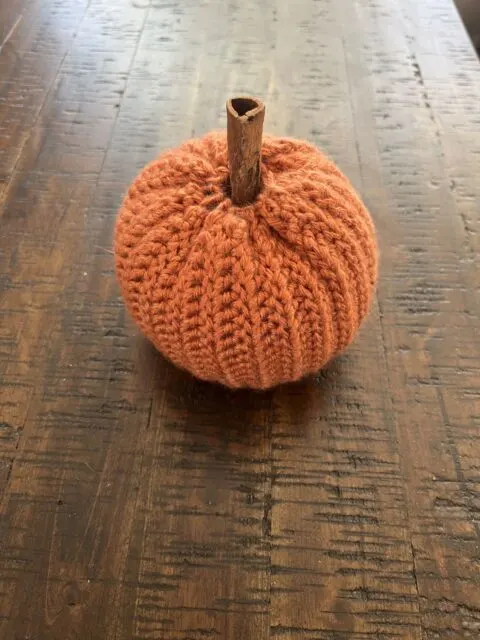 This pumpkin is perfect for halloween home decor. With a cinnamon stick stem it adds a little warmth to the room.

Kay Fey Crochet
Coupon code: EXPIRED
Day 9
Tapestry Crochet flying witch wall hanging
October 9, 2022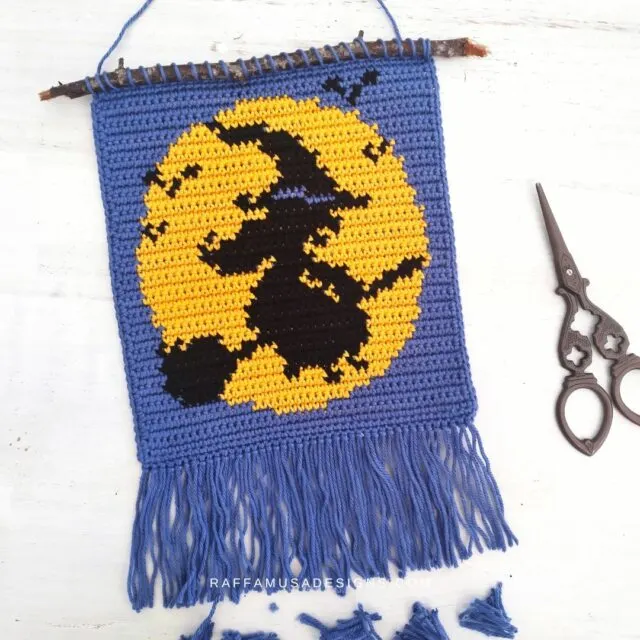 Bring the magic of Halloween into your home décor with this Flying Witch Wall Hanging. Use is a window decoration to give your house an extra scary look!

Raffamusa Designs
Coupon Code: EXPIRED
Day 10
Crochet zombee amigurumi
October 10, 2022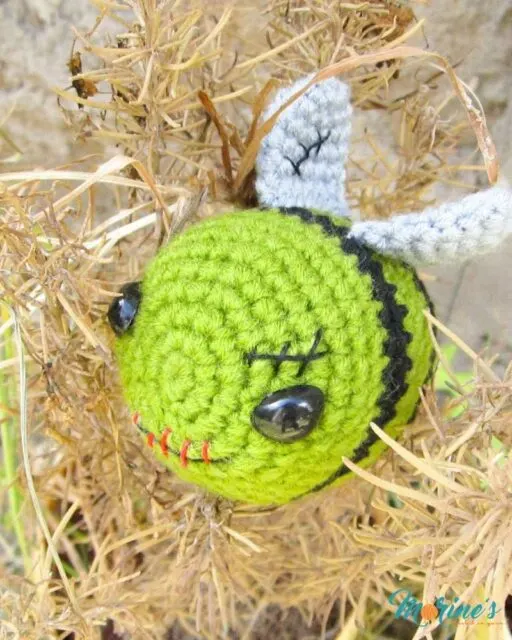 ZomBee is based out of my first amigurumi design, Heimlich the bee, found free on by blog. The name comes from merging Zombie Bee (what I initially wanted to call it). ZomBee has a much better ring to it, don't you think?


Morine's Shop
Coupon Code: EXPIRED
Day 11
Crochet pumpkins that look knit
October 11, 2022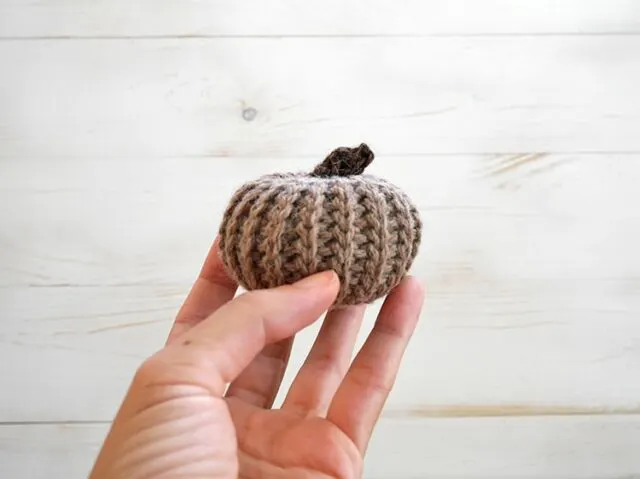 Get ready to make some tiny crochet pumpkins this fall! They are cute, they are small, and you can make a bunch of them in no time to decorate just about every corner of your house for Halloween.

Malloo Knitwear
Coupon Code: EXPIRED
Love Pinterest?
I do!
PIN this pattern to your Pinterest boards for later.
You can also follow all my boards!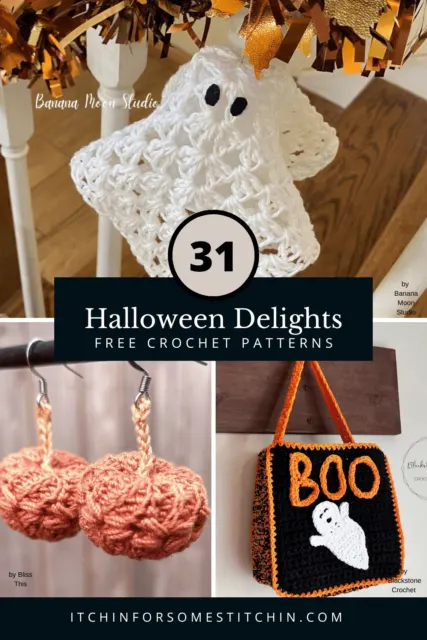 Day 12
Wicked Witch Hat Bunting
October 12, 2022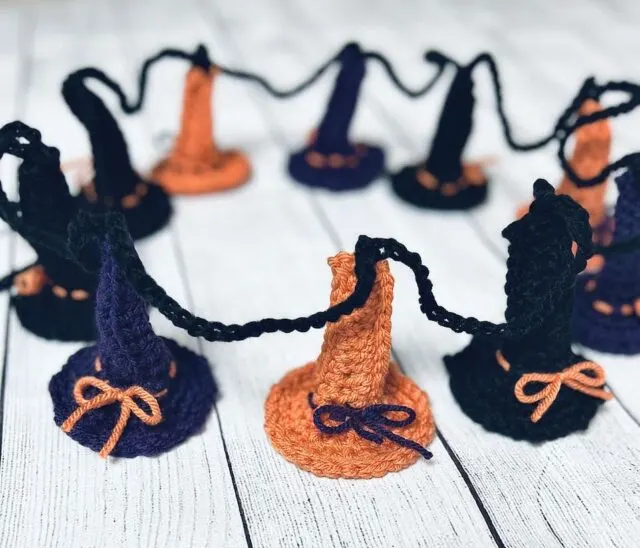 Show off your wicked witch side with this adorable Halloween decoration. The Wicked Witch Hat Bunting pattern is a unique, beginner friendly design and whips up very quickly. It uses easy stitches and you can make it as long or as short as you need. It's the perfect addition to your Halloween decor this season!!

SASSy Specialty Shoppe
Coupon code: EXPIRED
Day 13
Jack O'Lantern Trick or Treat Bag
October 13, 2022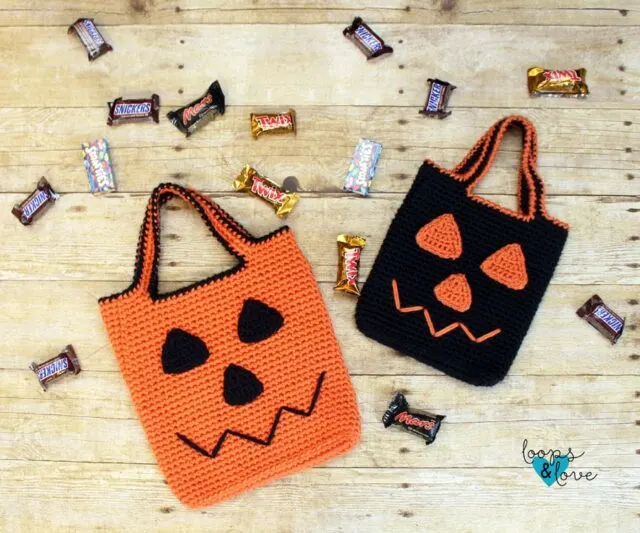 This Crochet Trick or Treat Bag will have little ones so excited to go out on Halloween! They're super fun and fast to whip up in the double stranded yarn, plus extra sturdy too!

Loops & Love Crochet
Coupon Code: EXPIRED
Day 14
Halloween Treats Tote
October 14, 2022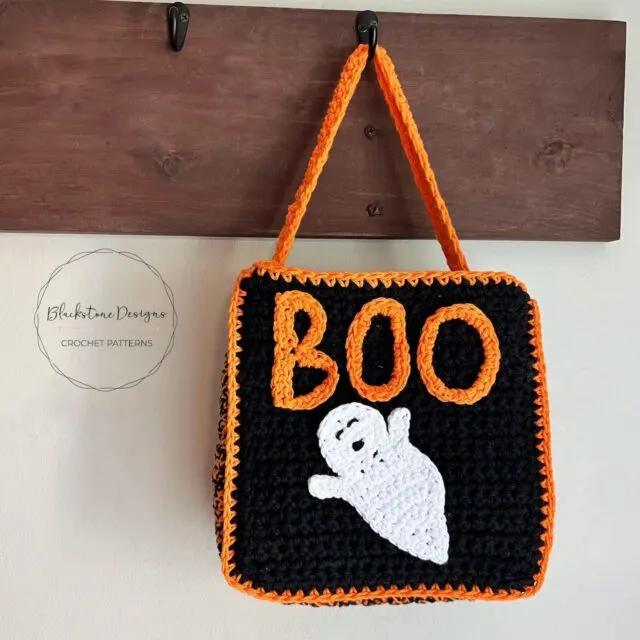 The Halloween Treats Tote is a fun and sturdy trick o' treat bag crochet pattern. There is lots of customization option, plus this pattern includes applique instructions: "Boo", Ghost, Pumpkin, and Spiders.

Blackstone Designs
Coupon code: EXPIRED
Day 15
Potion of Moonlight Ami/Dice Bag
October 15, 2022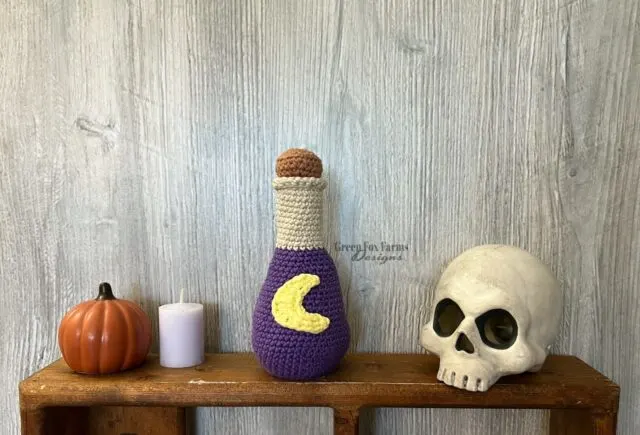 The Potion of Moonlight Amigurumi Bottle makes a bewitching addition to your Halloween decor. You can also leave the potion bottle unstuffed and use it as a unique dice bag and dice storage bottle too!

Green Fox Farms
Coupon Code: EXPIRED
---
Other Patterns I Love & You Will too!
Granny Square Poncho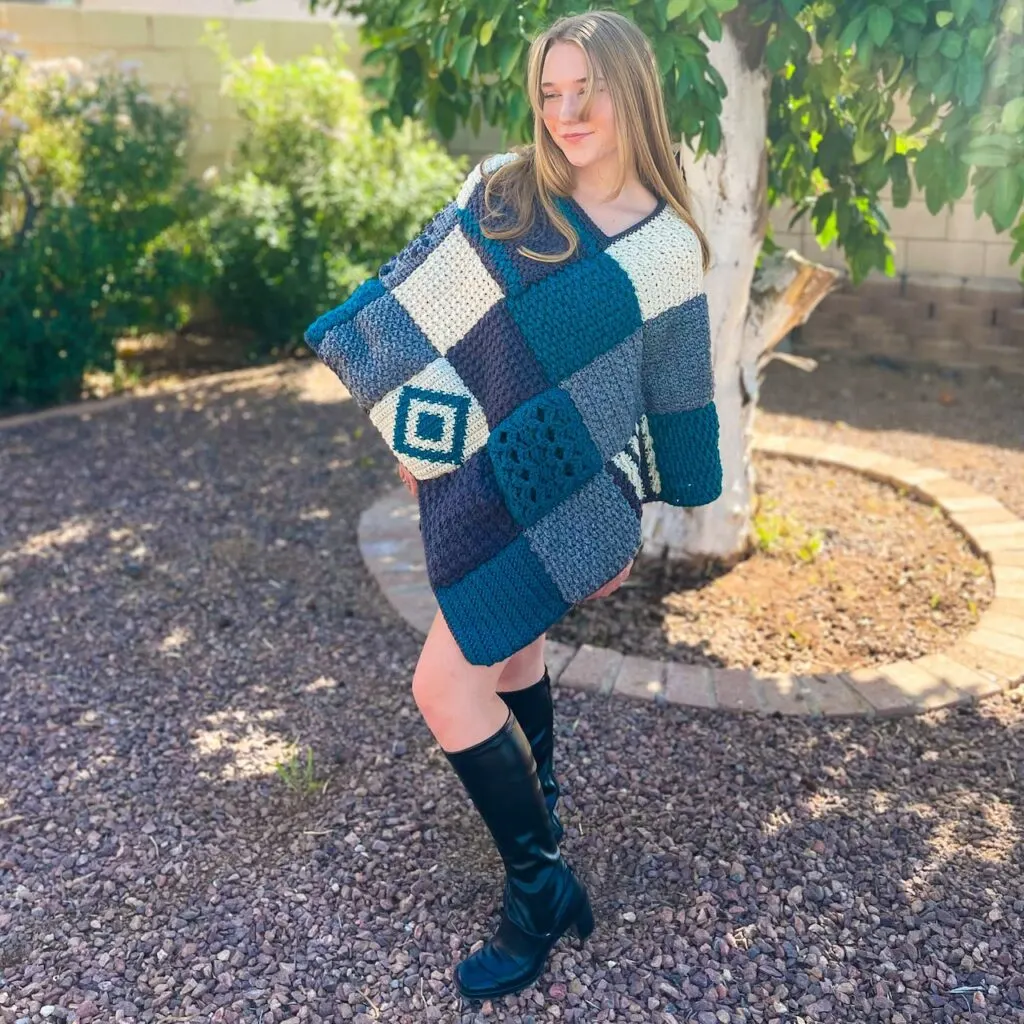 Pennington Poncho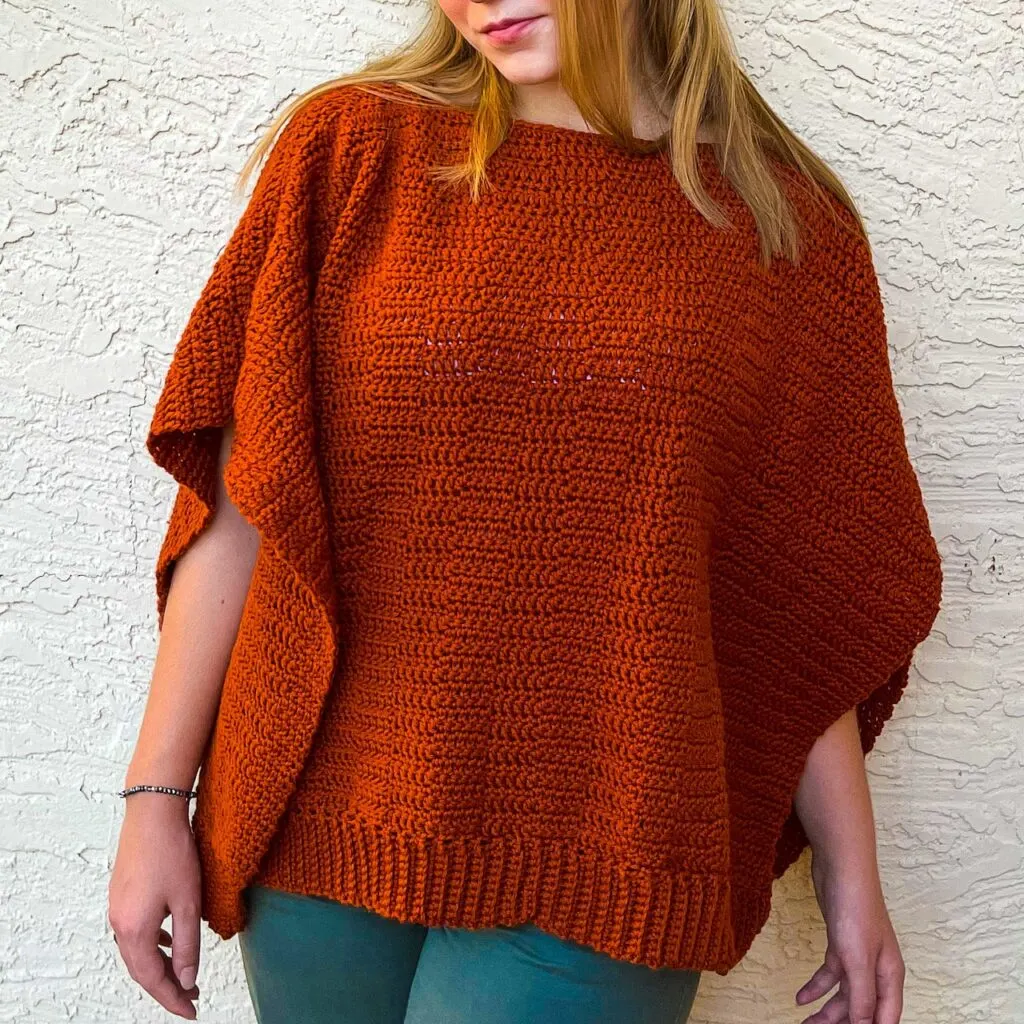 Emelita Twist Sweater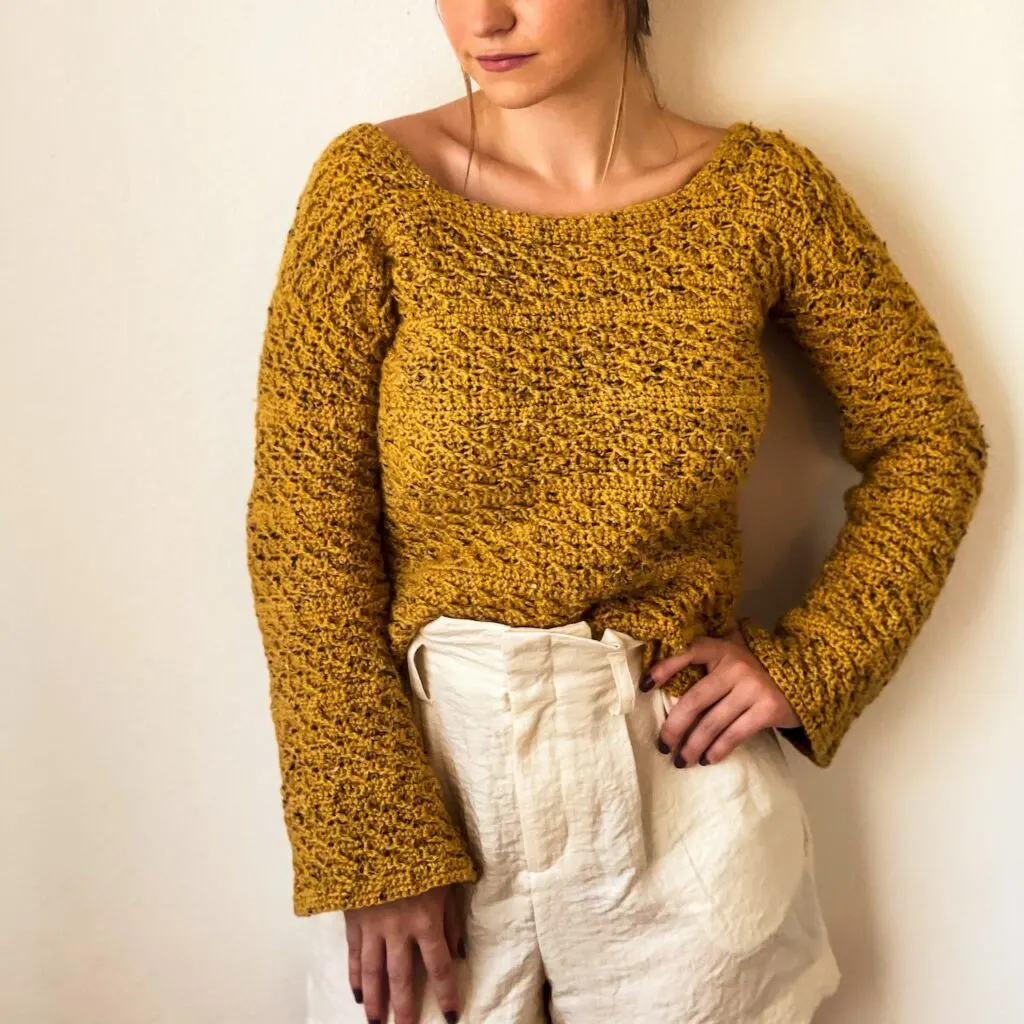 Day 16
puff this way pumpkin earrings
October 16, 2022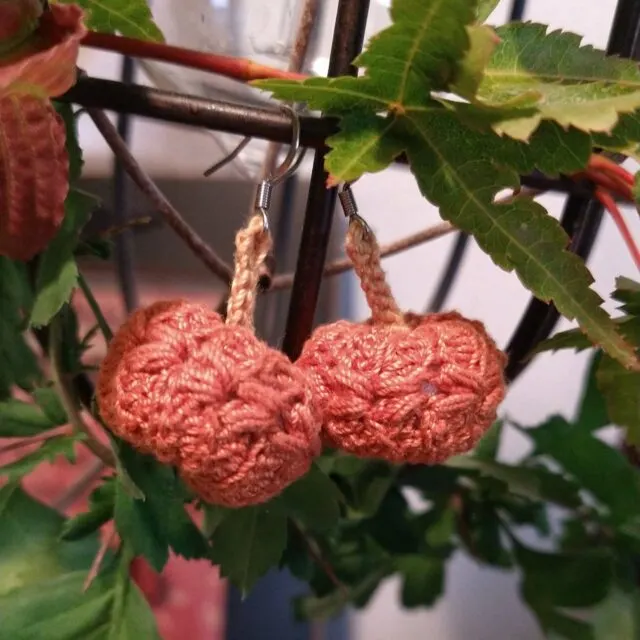 A lovely delicate pumpkin earring or pendant! Whip these up in just over an hour! It's the perfect pattern for a last minute fall or Halloween accessory!

Bliss This
Coupon Code: EXPIRED
day 17
Pumpkin Wine Glass Cozy
October 17, 2022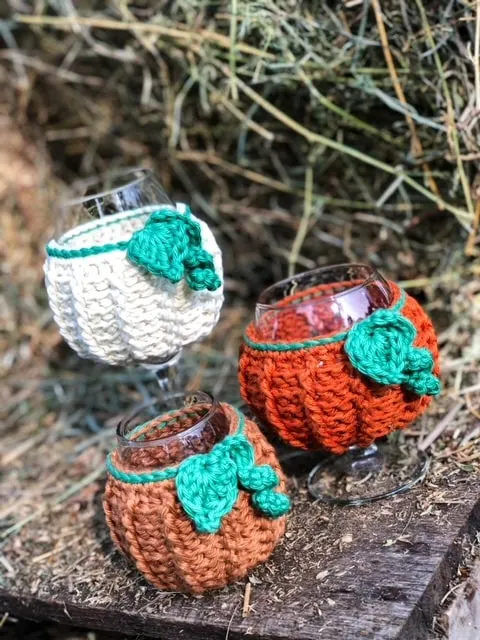 This pumpkin cozy is a cute way to dress your wine glass for the Halloween (and Thanksgiving!) season. These make great craft fair inventory too. Pattern comes with instructions for a red wine glass size and a white wine glass size. There are also instructions to fit this to beer/soda cans as well.

Spotted Horse Design Co.
Coupon Code: EXPIRED
Day 18
Halloween Twilight: The Cat Wall Hanging
October 18, 2022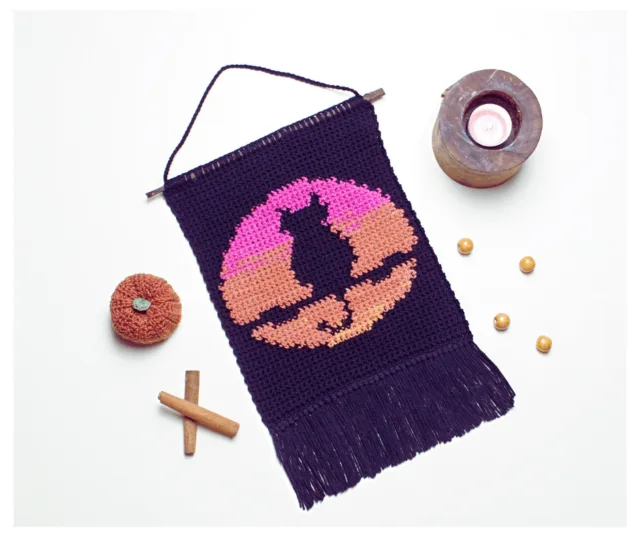 This Halloween theme wall hanging is the perfect addition to any living space in the most fun, festive season of the year.The wall hanging consists of only two colors so you do not need to buy new yarn, you can use some of your scraps, to complete this project, it will not take you more than two hours to complete, so – I think- this is the fastest and most beautiful Halloween project you can do.

Esraa Riyad Designs
Coupon Code: EXPIRED
Day 19
Halloween Candy Bags
October 19, 2022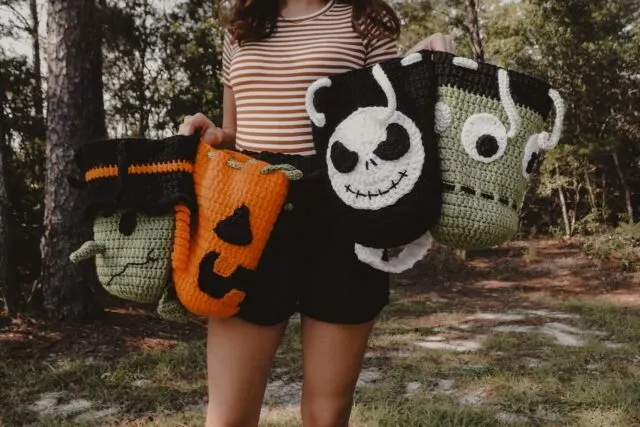 These Halloween Candy Bags are really 4 patterns in one! These trick or treat bags will make you the talk of the town and the kids are going to love them. Make your favorite character or make all four!

Includes: witch, monster, pumpkin, and skeleton.

Sigoni Macaroni
Coupon Code: EXPIRED
Day 20
Candy corn cow
October 20, 2022
It's candy corn season, and what better way to celebrate than to crochet this kawaii, easy to make Cow Plushie?! Accent your farm fresh friend with tiny pumpkins, a huge maple leaf, and most importantly – candy corn horns! This is the ultimate stuffed animal for autumn and Halloween season, and is simply perfect to use as cute fall decor, gift as a cherished stuffed animal, or to sell at craft fairs and fall markets! This squishy cow is sure to be the perfect cute critter for spooky season!

Crafty Kitty Crochet
Coupon Code: EXPIRED
Day 21
Magda the witch plushie
October 21, 2022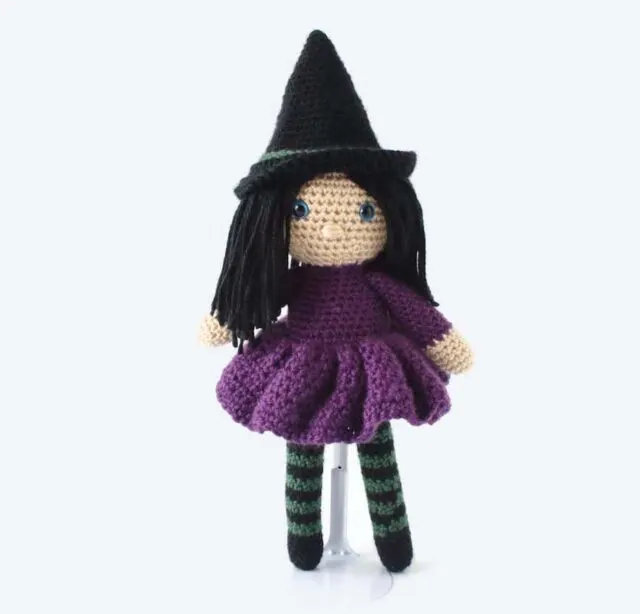 Meet Magda, the sweetest little witch! She loves brewing potions and experiments with the plants around her!

The Blue Elephants
Coupon Code: EXPIRED
Day 22
Monster Baby Hat
October 22, 2022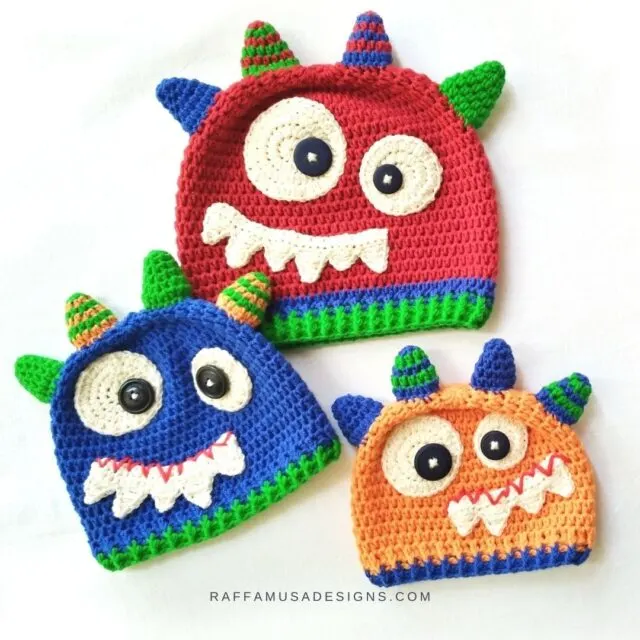 Keep your baby warm while trick-or-treating with this cute Baby Monster Beanie! The pattern comes in sizes from newborn to toddler.

Raffamusa Designs
Coupon Code: EXPIRED
day 23
Halloween mug rug
October 23, 2022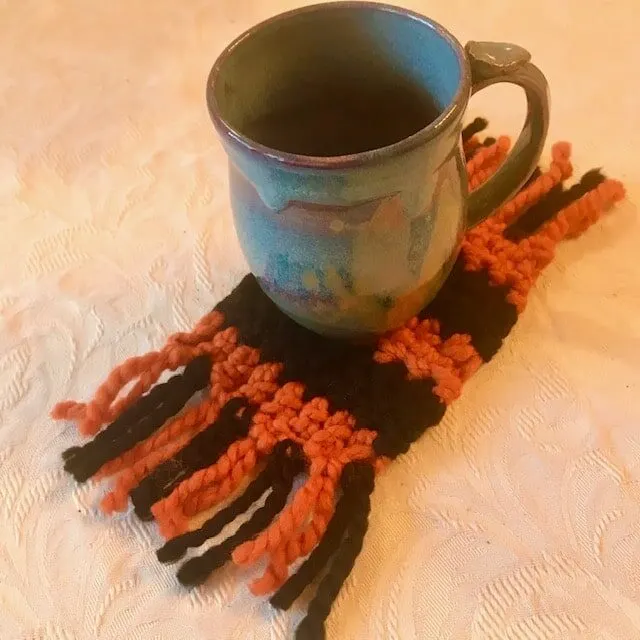 By alternating the orange and black colours you can create this striped Halloween themed mug rug. Adding the fringe also makes it a fun home decor item for Halloween.

Carroway Crochet
Coupon Code: EXPIRED
Day 24
Halloween Kat Guest Towel
October 24, 2022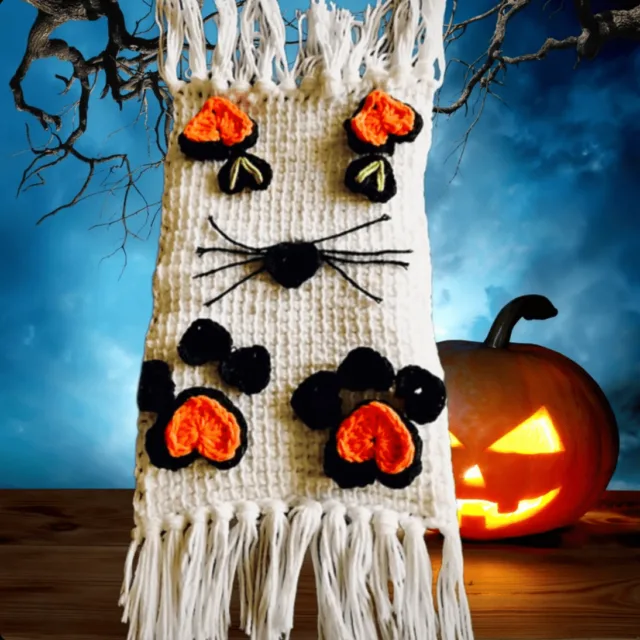 A fun hand towel pattern that's purr-fect for Halloween!

BeeOutrageous
Coupon Code: EXPIRED
Day 25
Granny Ghost
October 25, 2022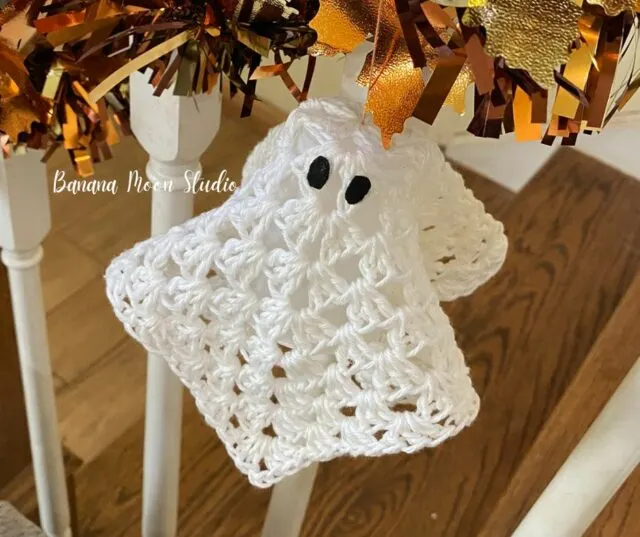 Decorate your home or space with this adorable little granny square ghost!

Banana Moon Studio
Coupon Code: EXPIRED
Day 26
Chunky Tunisian Pumpkin
October 26, 2022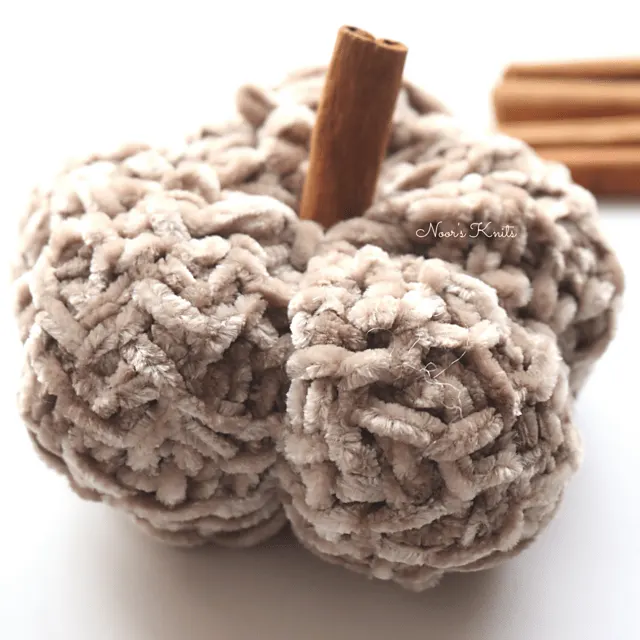 With the arrival of sweater weather and pumpkin season, make some cute chunky Tunisian crochet pumpkins! It works up super fast and you end up with a perfect textured crochet pumpkin to spruce up your Fall decor! There are 2 styles and 3 sizes included in the pattern!

Noor's Knits
Coupon Code: EXPIRED
Day 27
Farmhouse Pumpkin Coaster
October 27, 2022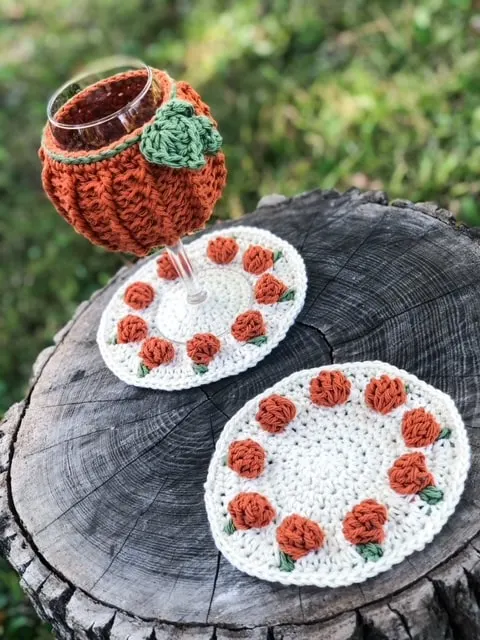 An easy coaster pattern featuring little bobble pumpkins around the border. A great pattern to introduce colorwork!

Spotted Horse Design Co.
Coupon Code: PUMPKIN
Day 28
Crochet Pumpkin blanket Square
October 28, 2022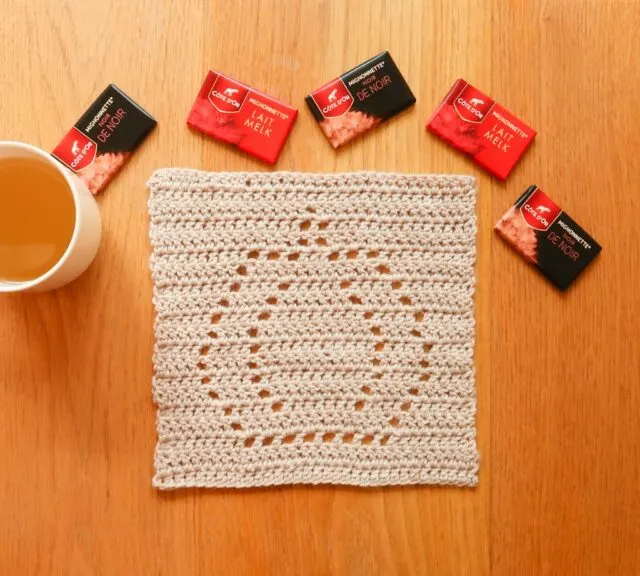 Learn how to crochet this cute pumpkin eyelet crochet blanket square with this detailed step by step tutorial.

Knitting With Chopsticks
This is a direct download on the designer's website. No coupon code is needed.
---
Folks, I truly love all these fun and festive patterns.
From amigumuri to trick-or-treat bags, and home decor projects there is just so much in this Halloween collection to love!
What's your fave?
I have too many to decide! 😂
---
Thank you for coming to my blog! By sharing my content and/or making a purchase you are making it possible for me to continue producing and sharing free content for everyone to enjoy. I sincerely appreciate your support!
Until next time… Happy Crocheting!
Please share!