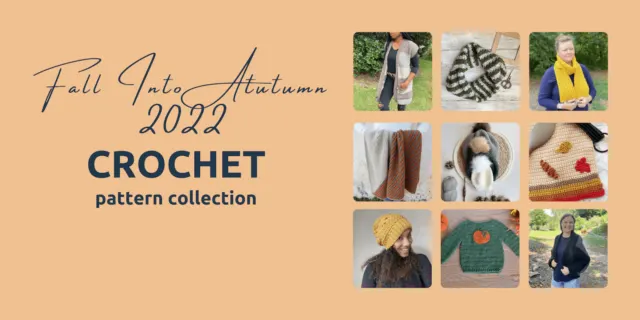 Welcome!
This post was originally created for the Fall into Autumn 2022 blog hop.
Although the blog hop is now over, you can still get many of the patterns included for free on the designers' websites.
Simply scroll down to each day and click on the black "GET PATTERN" button – it takes you to the designer's website where you can see if it is available for free or if there is a way to purchase the PDF instead.
Check out all the amazing designer's who contributed to this fun event!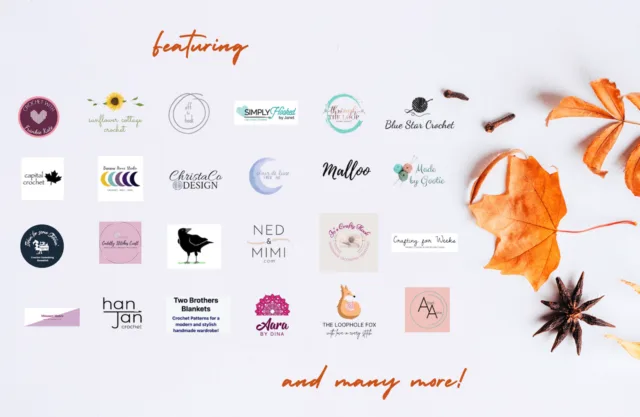 ---
Don't want to click on each pattern to see if you can find it free on the blog?
No problem! We've bundled all 33 patterns in the blog hop together and have made it available to you right now in the Fall Into Autumn 2022 pattern bundle.
---
Fall Into Autumn
Pattern Bundle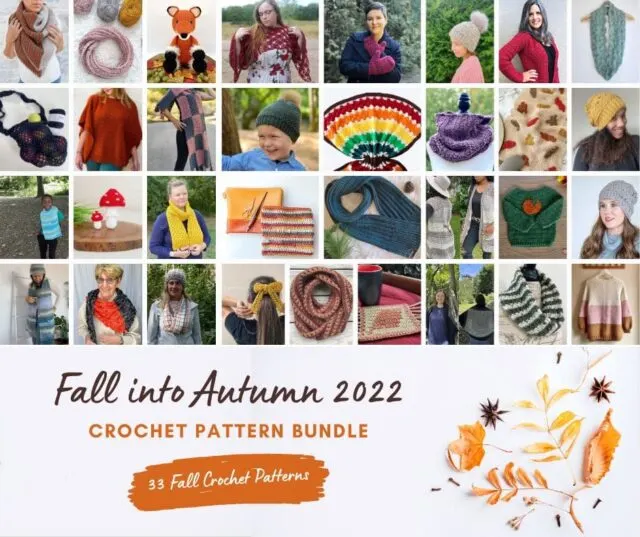 This bundle is valued at over $140, but you can get it today for only $12.99 – that's over 90% off compared to purchasing each pattern individually, so it's absolutely a fantastic deal!
Day 1
PENNINGTON PONCHO
September 1, 2022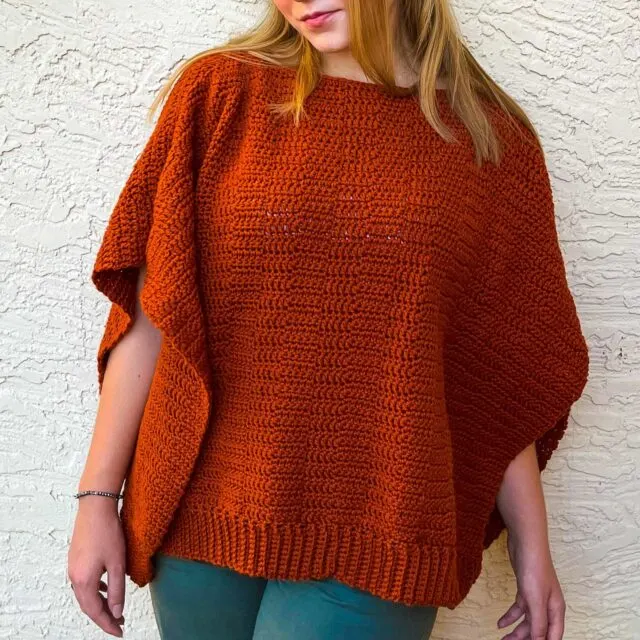 Comfortable and classy. The Pennington Poncho is perfect for the fall to winter transitional season. Use it as a layering piece or simply wear it for style! Designed using basic crochet stitches with no frills, this poncho is easy enough for beginners. Crocheters of all levels will love this one!

Itchin' for some Stitchin'
day 2
Herringbone moss stitch hat
September 2, 2022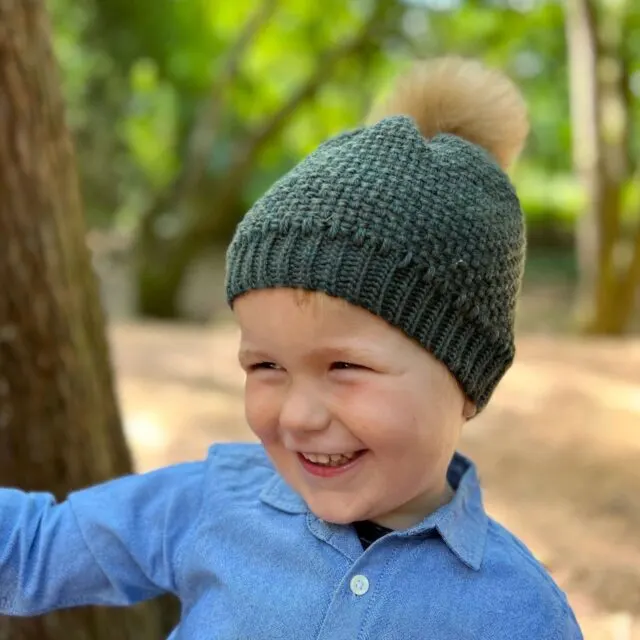 This crochet winter hat pattern uses a herringbone crochet moss stitch and a simple bottom up method from the band to create a stunning, textured beanie in sizes for the whole family. With gentle decreasing to shape and gather the top of the hat, you can add a pom pom or just leave it plain.
HanJan Crochet
Day 3
Charming Coraline Shawl
September 3, 2022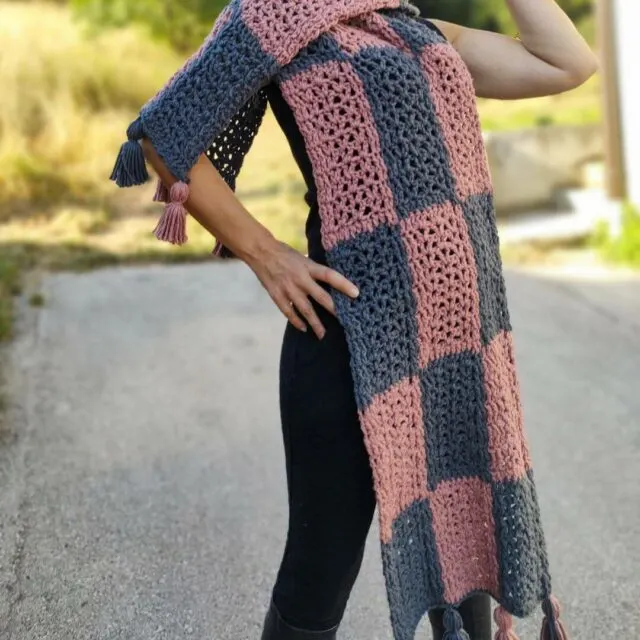 Charming Coraline Shawl was inspired by beautiful, grained coral fields hidden under the ocean, that show their amazing shapes and colors only when sea water moves. The pattern is easy and uses only the basic stitches, but it's classified as Intermediate simply because of the colorwork involved.

Frankie Kate
Day 4
Crispin Baby Blanket
September 4, 2022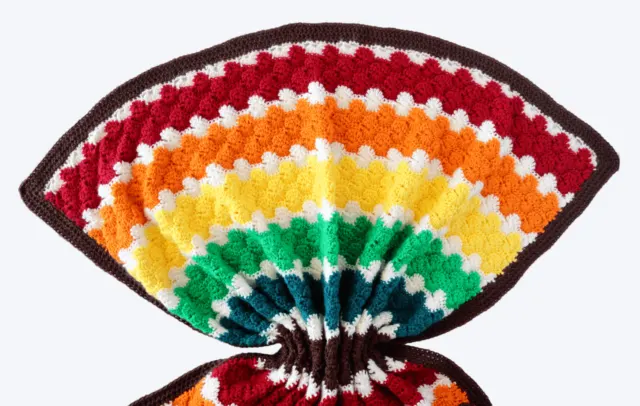 The Crispin Baby Blanket is warm and colorful, just like a pile of fallen Autumn leaves! This baby blanket uses a fun stitch and bold colors to make the perfect fall blanket!

The Blue Elephants
Let's Get Crafty!
Looking for lots of crafty inspiration, tips, tutorials, and a great crochet community? Join my Facebook group!
Day 5
Remi Chunky Cowl
September 5, 2022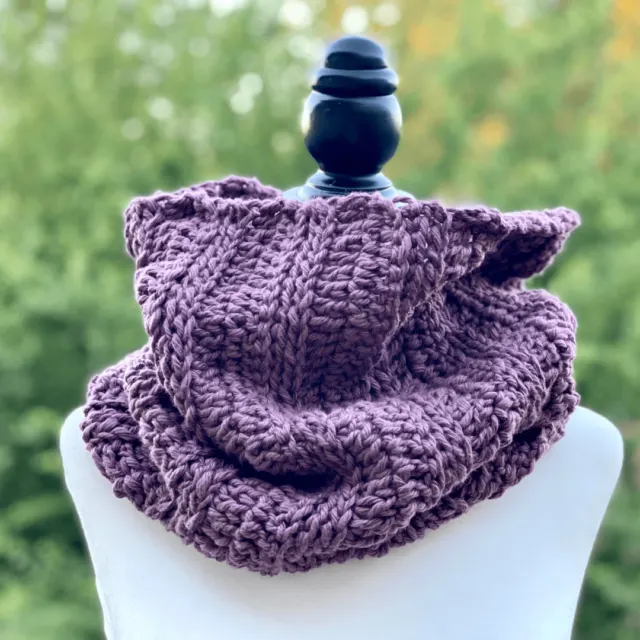 The Remi Chunky Cowl uses basic stitch variations to create a warm and chunky cowl with knit-look ribbing.

Through the Loop Yarn Craft
Day 6
Sandstone Sleeveless Cardigan
September 6, 2022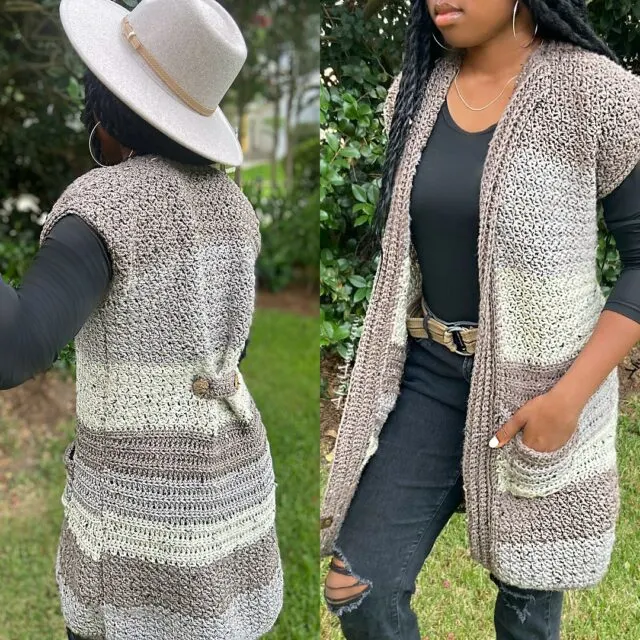 The Sandstone Sleeveless Crochet Cardigan is a cozy, slightly oversized cardigan designed to perfectly transition your wardrobe from Fall to Winter. Created using neutral color tones from yarn provided by @wecrochet. The cardigan was created by using a worsted weight tweed yarn and a mixed stitch pattern, which helps add to the fabulous drape of the garment.

Ahsel Anne
---
Day 7
Ada Sweater
September 7, 2022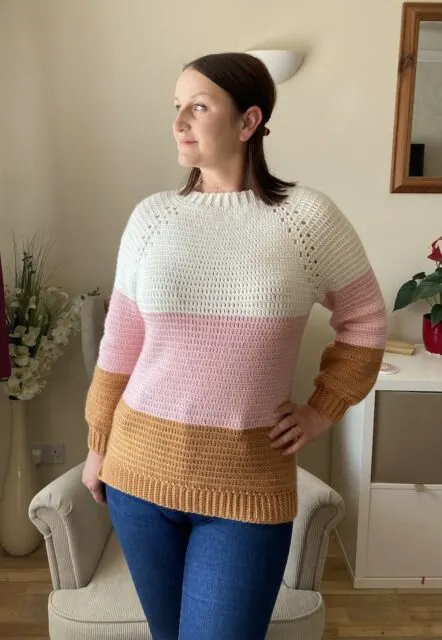 Ada Sweater is a size inclusive crochet sweater that is a must have for the upcoming fall season. Combination of end of summer colors with a full on fall vibe makes this sweater a staple in your wardrobe.


Blue Star Croche
Day 7
Autumn Moods Mug Rug
September 7, 2022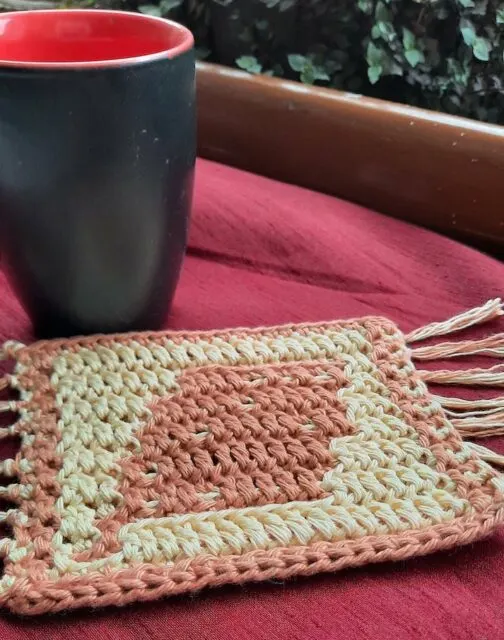 Using Overlay Mosaic Crochet, this mug rug is thick and protects your furniture from the temperature and stains of a cup. The pattern is beginner friendly and includes the basics of Overlay Mosaic as well as instructions for both left and right handers. The motif is an autumn leaf.

Aara by Dina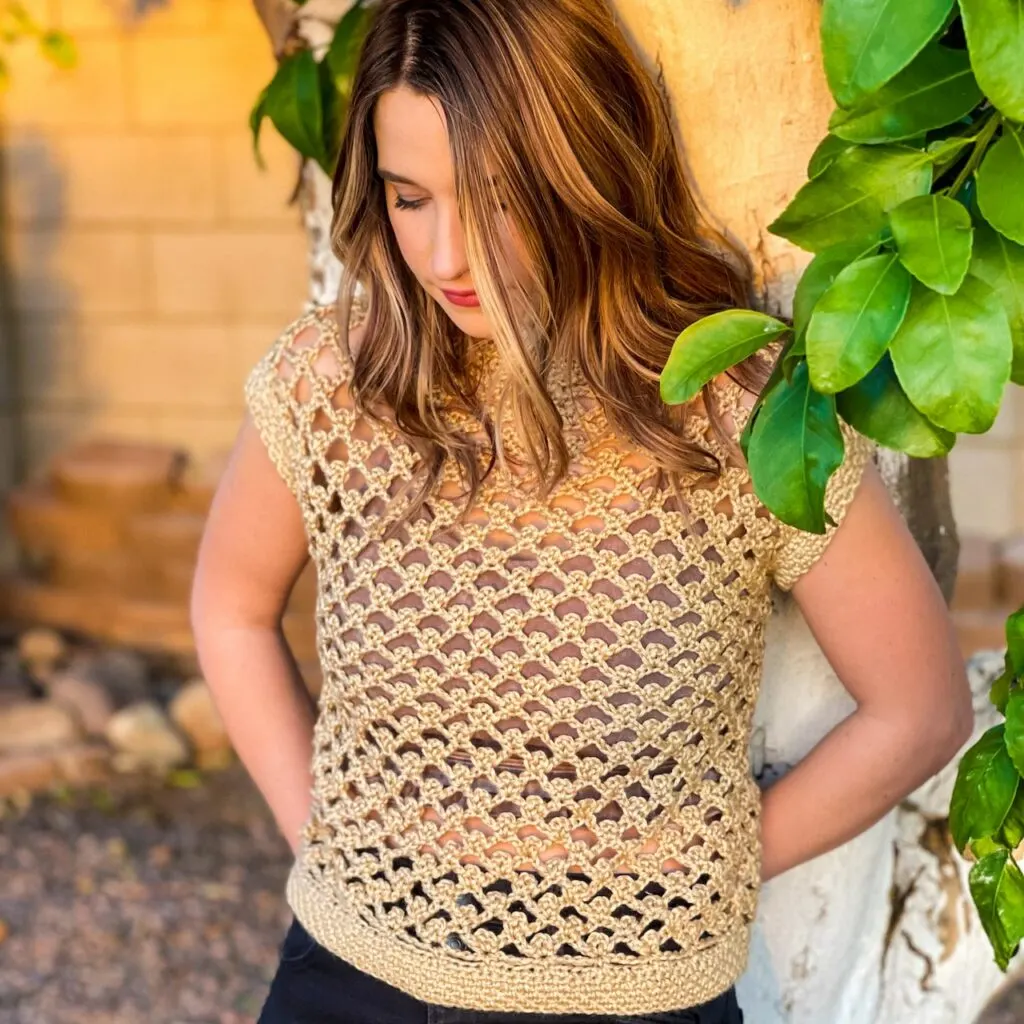 Join the Newsletter!
Subscribe to get our latest content by email & receive a Ravelry coupon code for a FREE crochet PDF pattern of your choice!
Day 8
Aura Cardigan
September 8, 2022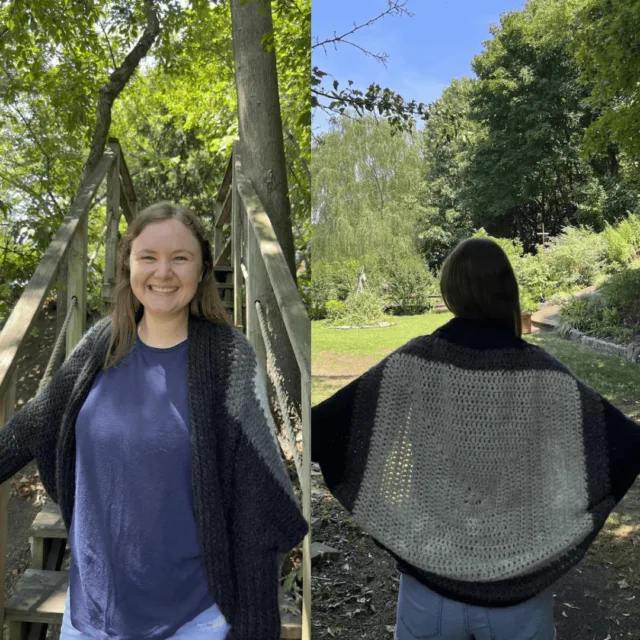 The Aura Cardigan may use simple stitches, but just a little attention to color and texture really make it stand out! Worked first in the round and then flat, this cocoon cardigan features a thick ribbed collar and matching sleeves. It is graded for three sizes covering bust measurements 28-62″, so everyone can wrap themselves in fluffy goodness!

Clair de Lune Fiber Art
Day 9
Snowbank Cowl
September 9, 2022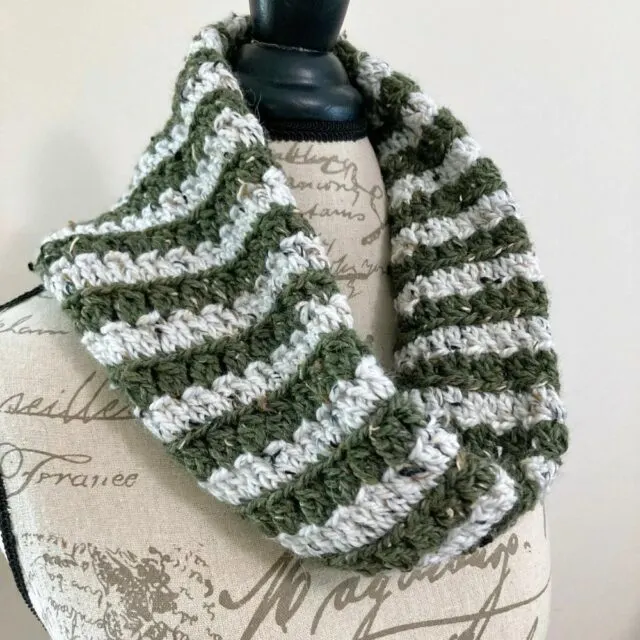 The Snowbank Cowl uses 2 colors of some very cozy yarn. It is worked in the round forming a long tube to create a double layer and then the 2 ends are sewn together to form the cowl.

Simply Hooked by Janet
Day 10
Easy String Market Bag
September 10, 2022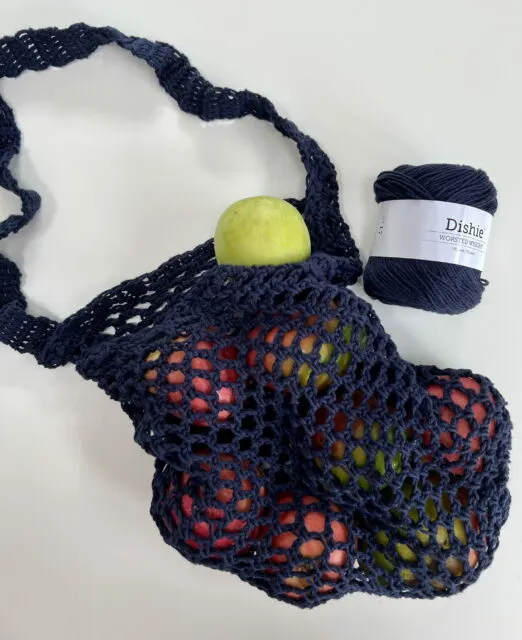 An easy string shopping bag pattern, made in one piece, perfect for taking the market.

Off the Hook for You
Day 11
Fall Pumpkin Baby Pullover
September 11, 2022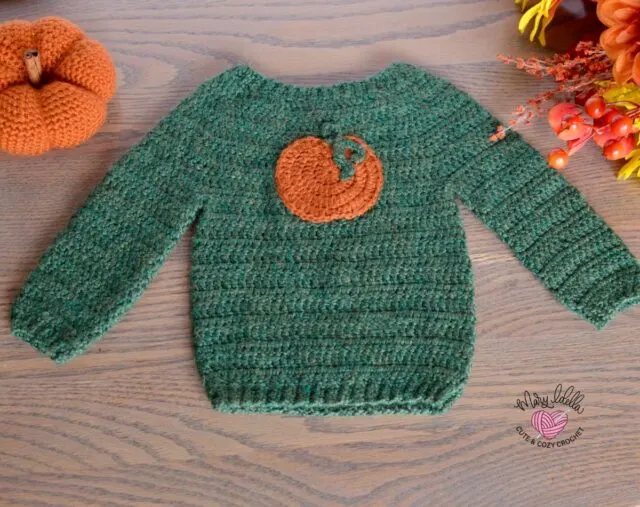 The Fall Pumpkin Pullover is a pattern designed for 0-3, 3-6, 6-12, 12-18, 18-24 month, and 2T-3T. It is a top down sweater that requires minimal sewing. Super cute & super cozy!

Cute & Cozy Crochet
Love Pinterest?
I do!
PIN this pattern to your Pinterest boards for later.
You can also follow all my boards!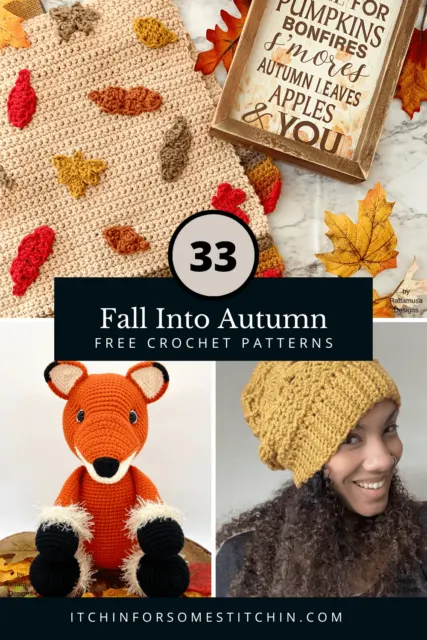 Day 12
Michelle Hat
September 12, 2022
The Michelle Hat is a fun fall hat! It has a great texture and comes in 6 sizes, so every member of the family can have their own hat!

Two Brothers Blanket
Day 13
Pineapple & Pine Beanie
September 13, 2022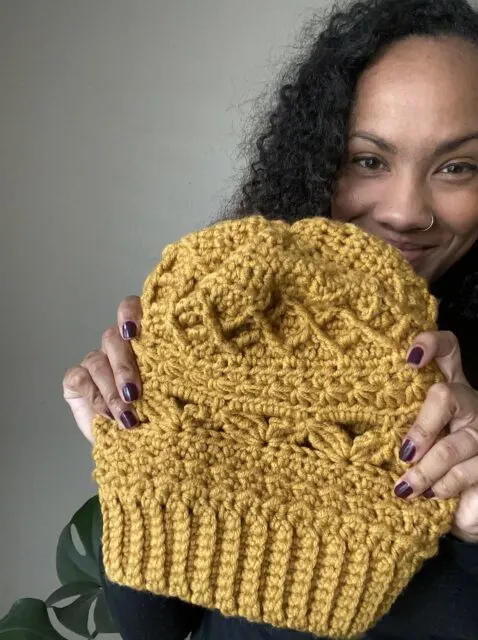 The Pineapple & Pine Beanie is an elegant take on a stitch sampler project. This beanie uses a variety of stitches to offer a bit of a challenge. The finished result is a beautifully texture slouch style beanie. This pattern is written for adult size in either bulky or worsted weight.

Crafting for Weeks
---
---
Day 14
Ribbed square shawl
September 14, 2022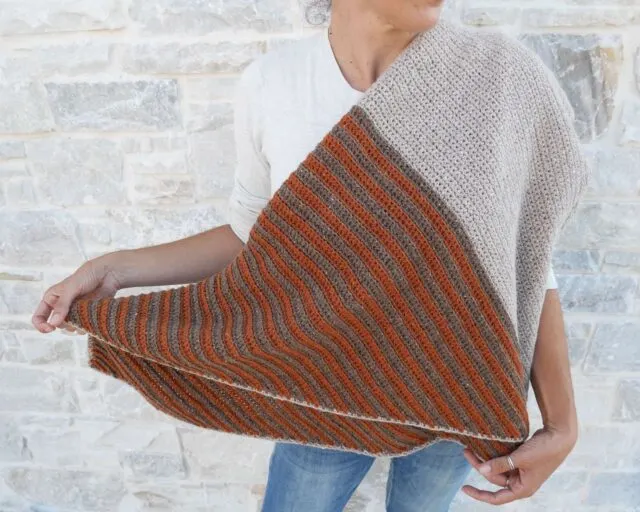 Let's explore a different shape of shawl today. This easy large square shawl can be folded in half in two different ways and you get to wear it double for an extra layer of warmth. The size is so easily customizable that it can be used as a square baby blanket or a lap blanket.

Malloo Knitwear
Day 15
Mushroom ornaments
September 15, 2022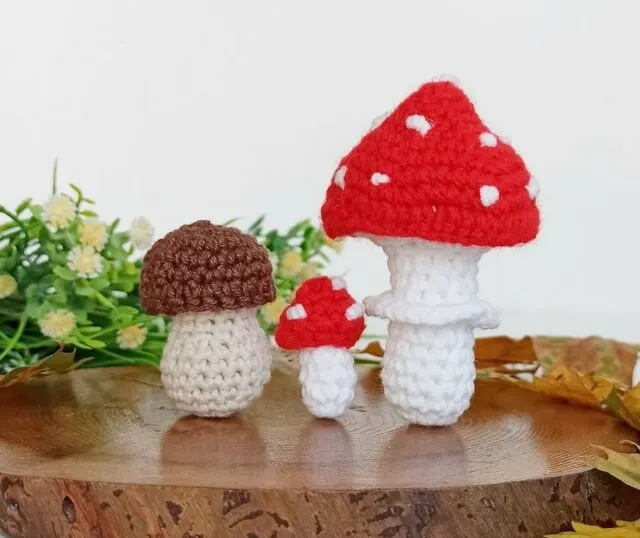 Do you like mushrooms and all woodland things? These mushrooms are easy to crochet and work up so quick!
They can be such a fun and cute addition to your home decor.
Can be made smaller or larger, depending on yarn- and hook-size. These mushrooms would make a lovely gift for your friends, or you can hang it on a Christmas tree. Also it's great to hang it onto your bag or your keys!

Amigumuri for Joys
---
Other Patterns I Love & You Will too!
Granny Square Sampler Poncho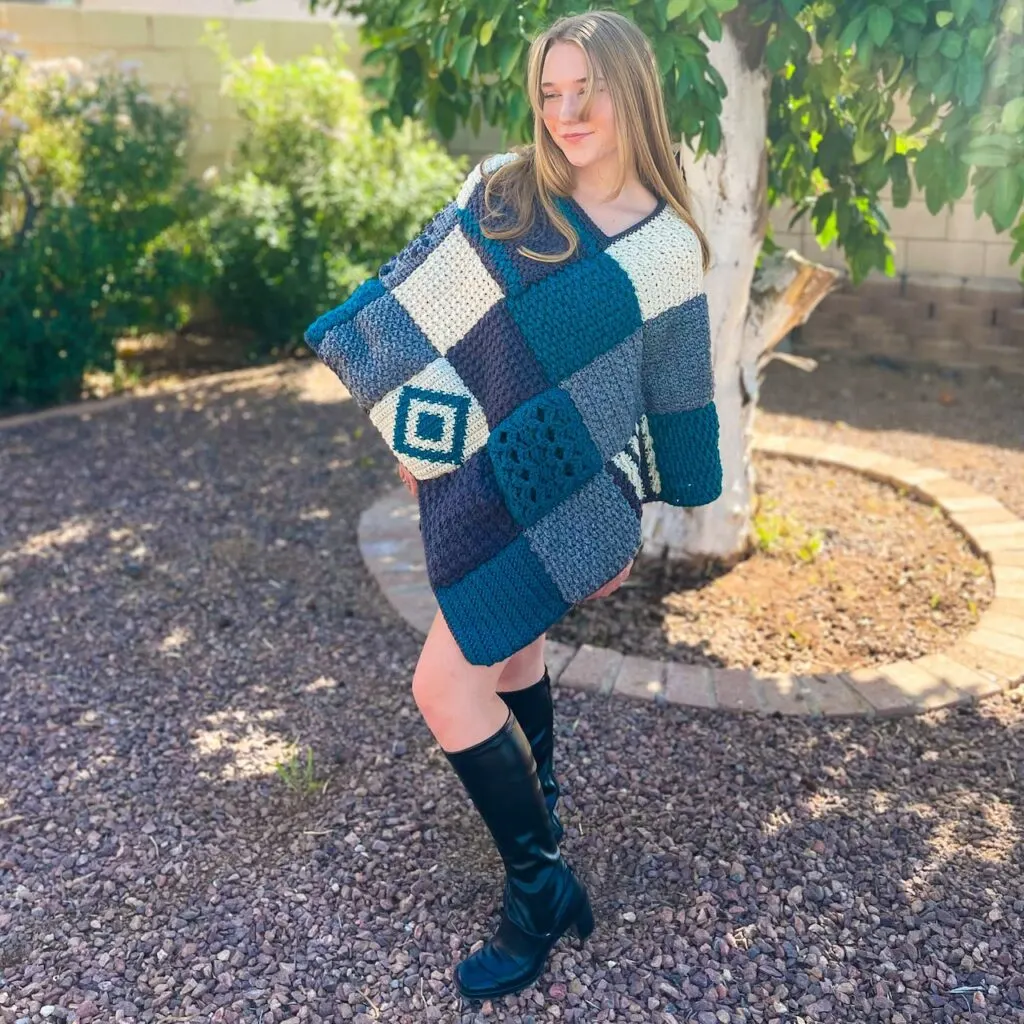 Palomino Diamond Poncho
Emelita Twist Sweater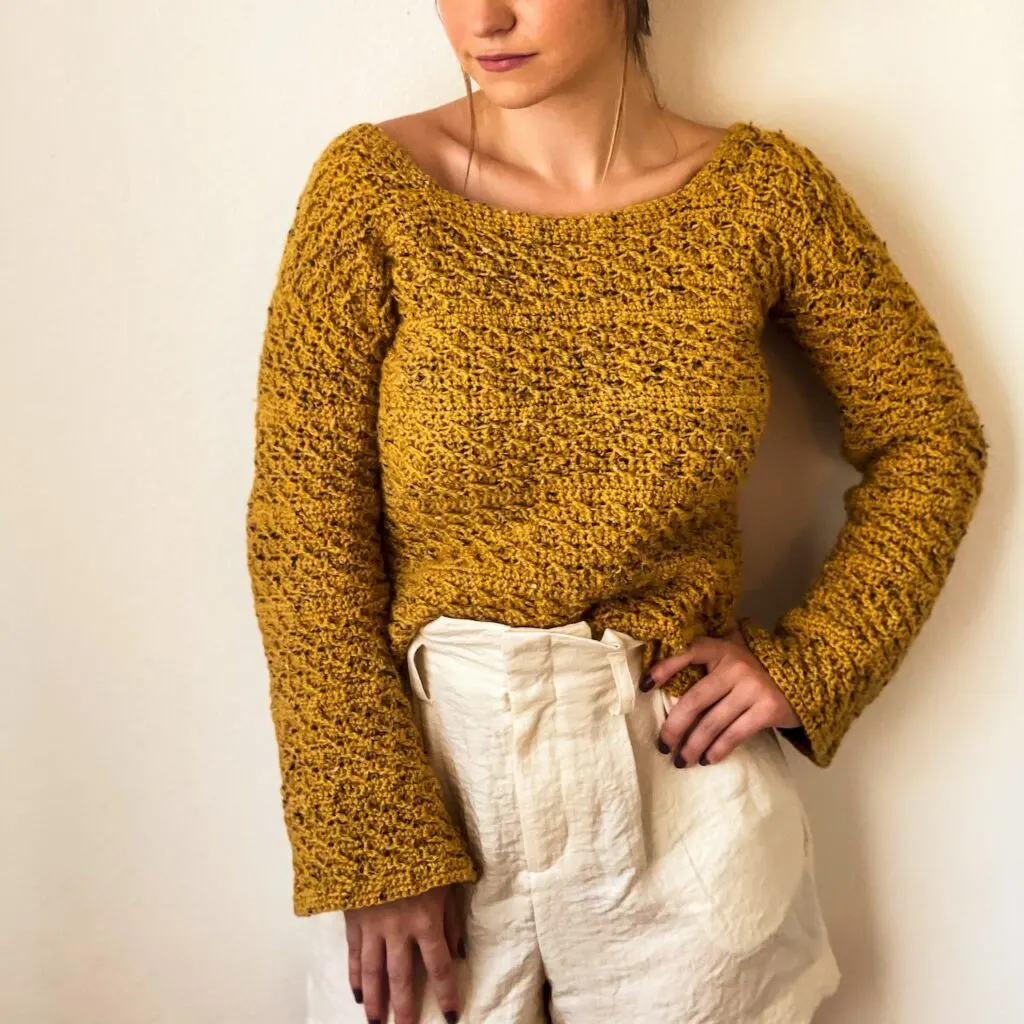 Day 15
Autumn Berry Mittens
September 15, 2022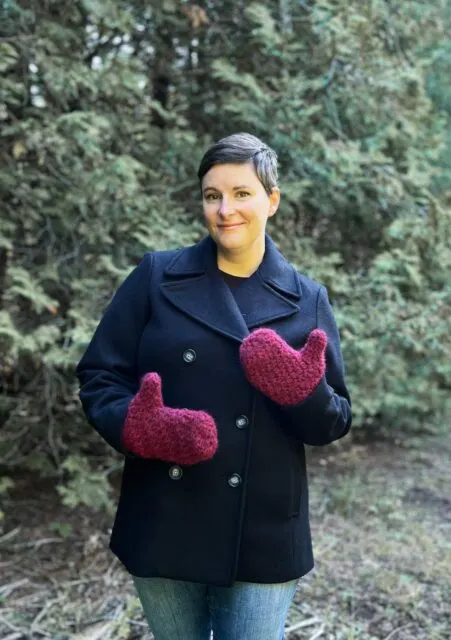 This quick and easy pattern is perfect for the transition to cooler temps in the Fall. With three size options, you'll be able to keep everyone warm and fashionable!

Capital Crochet
Day 16
Willow Hat
September 16, 2022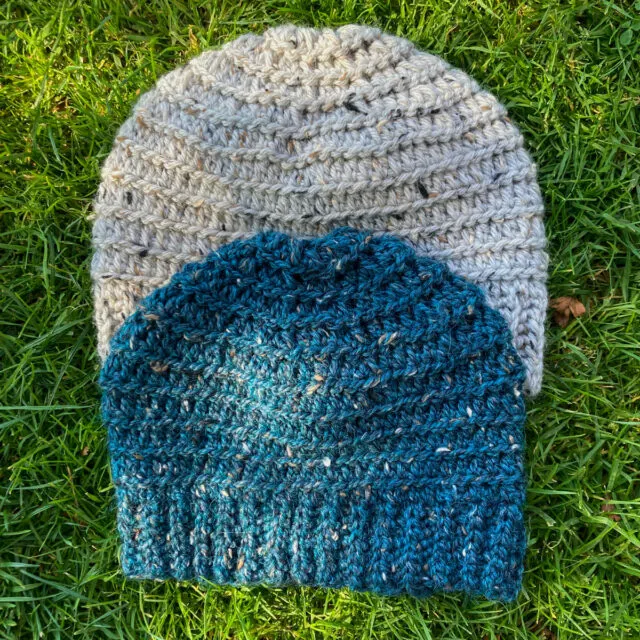 The Willow Hat is a stylish crochet hat pattern with a fabulous texture. Worked from the bottom up and using a #4/worsted weight yarn, this hat is such a quick make. And the pattern is written for sizes Baby up to Adult Large so it's a great one to have on hand for an easy-to-make gift.

Ned & Mimi
day 17
Turning Leaves Hand Towel
September 17, 2022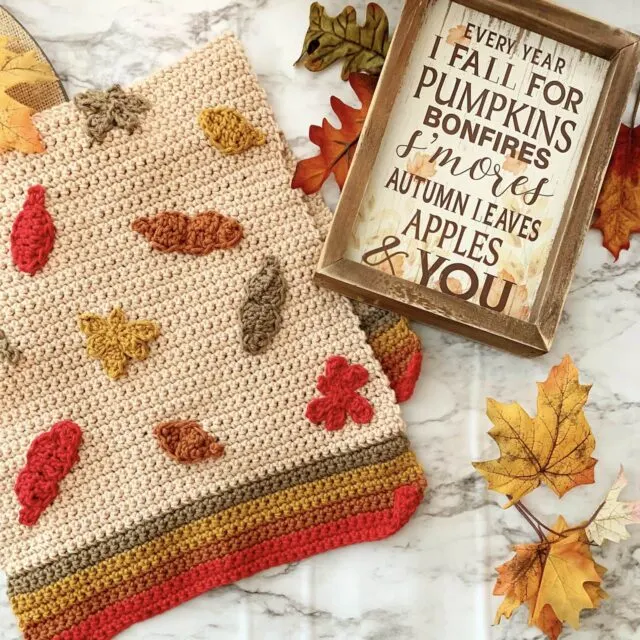 Spice up your seasonal decor with this hand towel reminiscent of autumnal changing leaves. A striking yet simple hand towel design that includes three separate leaf motif appliqués means that you can customize this hand towel to get the fall look you want.

Crowchet Creations
Day 18
Felix the Fox Amigurumi Pattern
September 18, 2022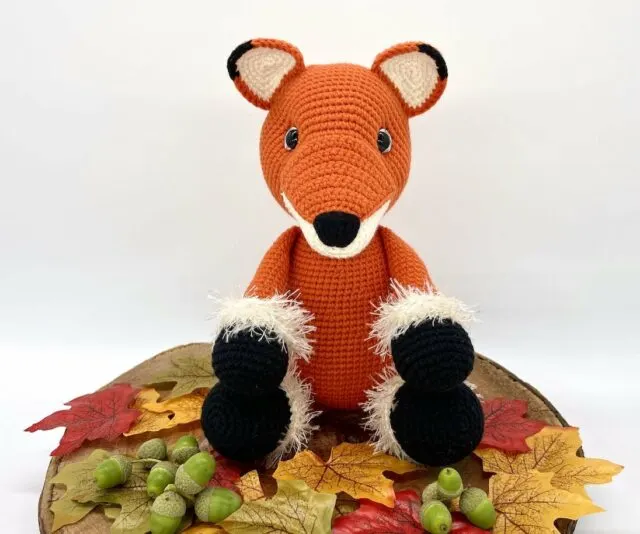 Try this crochet fox pattern to make this adorable Amigurumi fox that will make a perfect gift for any child or adult who likes soft cuddles! This fox softie is a great crochet project for you to have fun with and it is guaranteed to put a smile on your loved one's face. I have included lots of photos and video tutorials to guide you through it so why don't you check it out?

Cuddly Stitches Craft
Day 19
Dandelion Dickey
September 19, 2022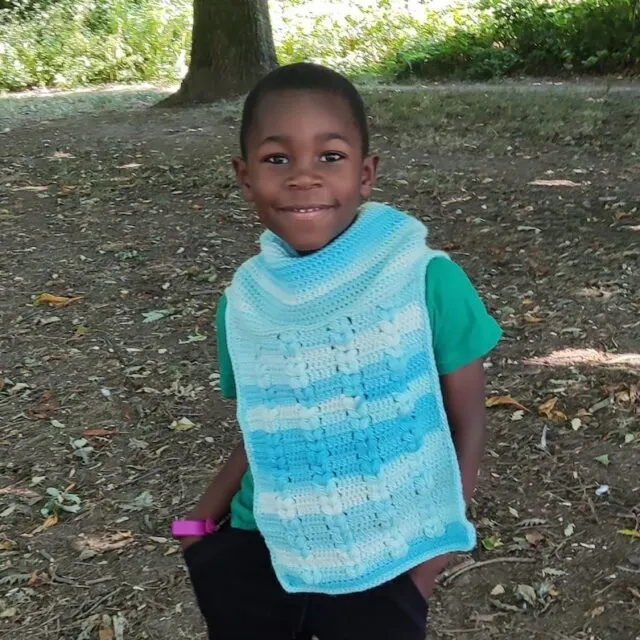 Convertible neck warmer with an option to style as a hooded cowl. Beautiful texture and a new stitch combination to learn.

Fosbas Crochet
Day 20
Cleveland Cabled Scarf
September 20, 2022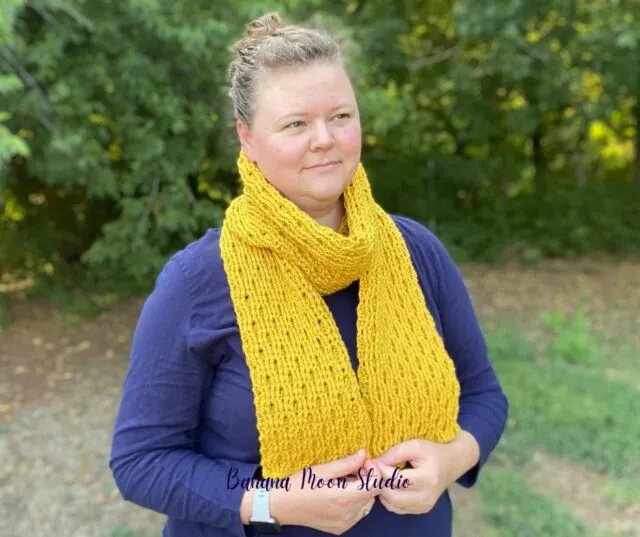 You'll love the all over cabled texture and thick, chunky feel of the Cleveland Cabled Scarf! It's the perfect cozy scarf for the autumn chill!

Banana Moon Studio
Day 21
the jesse scarf
September 21, 2022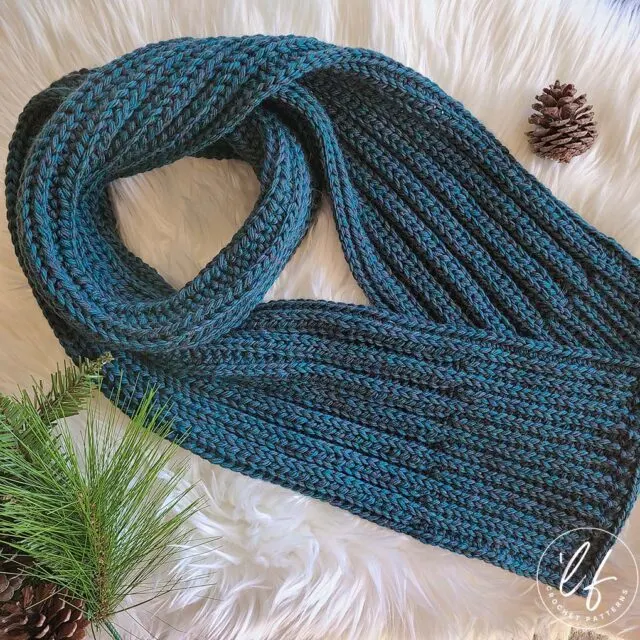 Classic and cozy, the Jesse Scarf is a fantastic gender-neutral accessory that is perfect for staying warm this winter. The faux-knit ribbing keeps this scarf squishy and comfortable and is a classic style that will fit the preference of anyone you might gift it to.

The Loophole Fox
Day 22
Sera Cardigan
September 22, 2022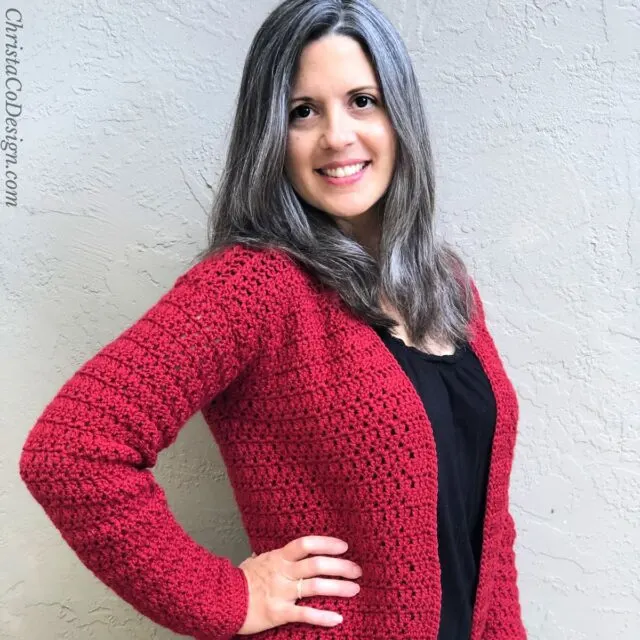 The Sera Cardigan is a lightweight and easy to layer cardigan sweater. Featuring a classic fit this crochet cardigan is comfortable enough for around the house and classy enough for date night. The cardigan pattern includes 9 women's sizes. It's worked from the bottom up, with minimal seams.

Christa Co. Designs
day 23
Double Cross Mobius Cowl
September 23, 2022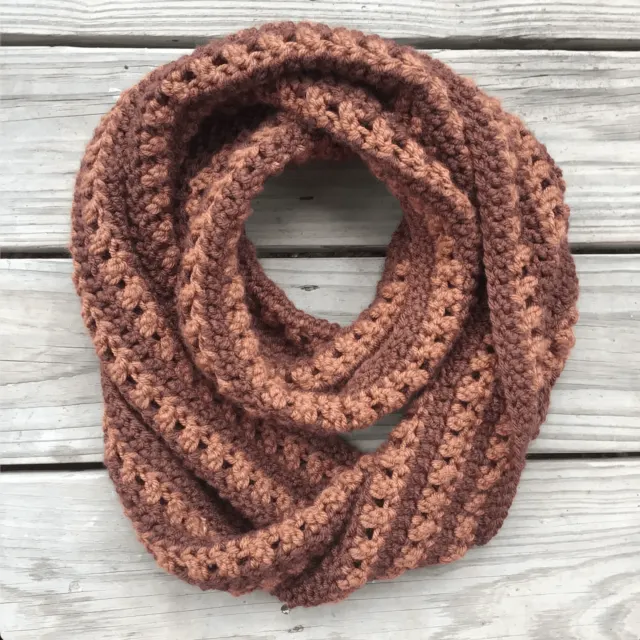 This Mobius cowl adds an extra layer of warmth using bulky yarn. By wrapping the cowl around your neck twice and using the cross stitch gives this Mobius cowl its name, Double Cross. There are 3 sizes to choose from and can be customized to fit your style, size and colors.

Jo's Crafty Hook
Day 24
Clover Fan Infinity Scarf
September 24, 2022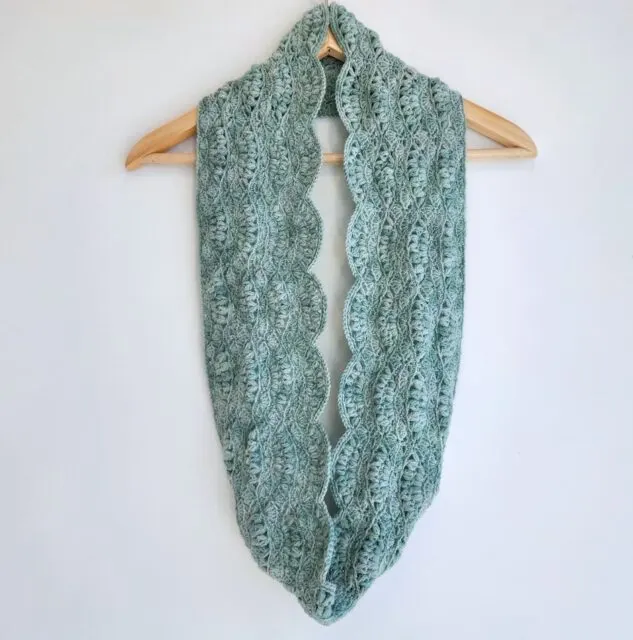 The Clover Fan is a lightweight infinity scarf. The scarf is using the Clover Fan stitch with a slight variation to create a dainty and romantic look that will upgrade every outfit.

Made by Gootie
Day 25
Luna Lace Hair Scarf
September 25, 2022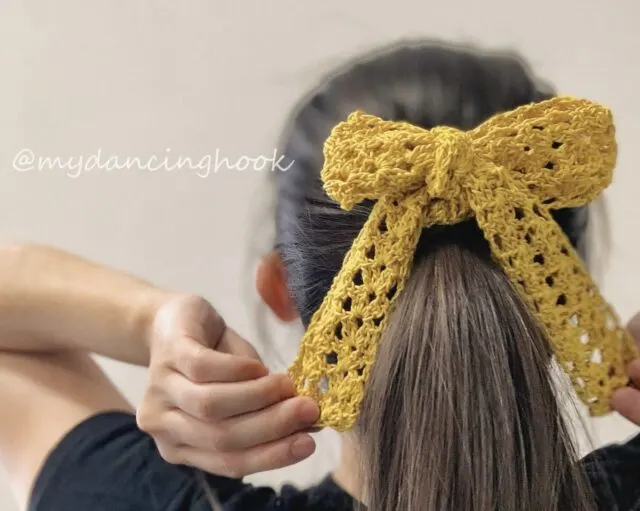 The Luna Lace Hair Scarf pattern is a meditative one-hour project. It is super fun and quick to make, perfect for craft fairs and handmade gifts. You'll have fun styling it in so many ways!

My Dancing Hook
Day 26
A Shawl of Two halves
September 26, 2022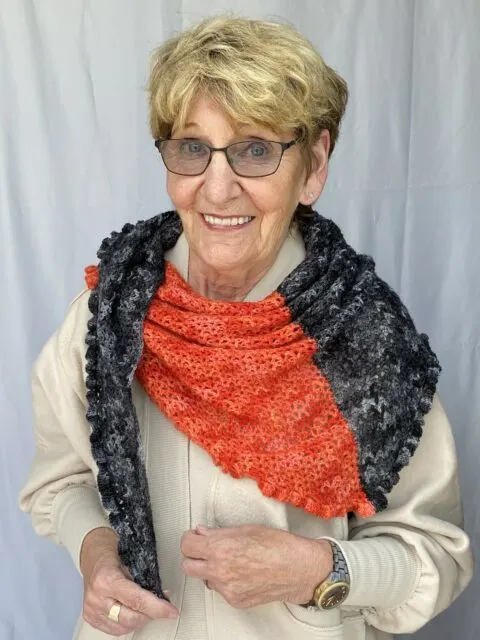 If you can't choose between two colours then this shawl is perfect. You can delve into your yarn stash, find two contrasting 100g balls or skeins and pair up your favourite colours to create a stunning combination. The stitches are simple and repetitive, and before you know it, you'll be wearing your own gorgeous 'shawl of two halves'.

The Woolnest
Day 27
Willow Lace shrug
September 27, 2022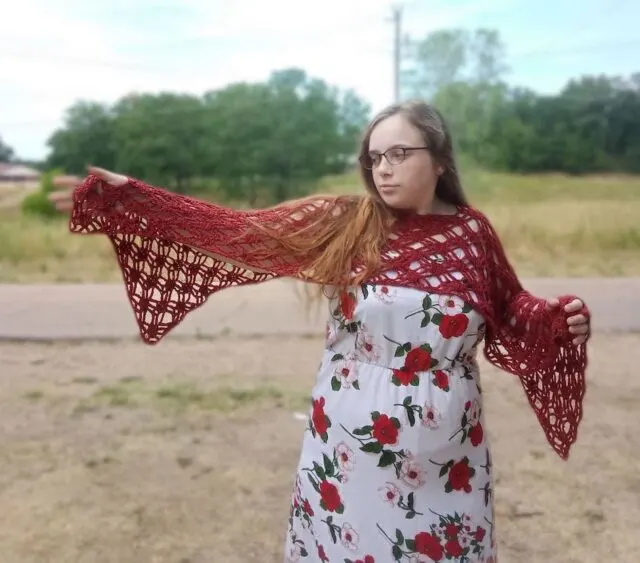 Willow is a very elegant lacy shrug that can be worn several different ways, belted over jeans and a tank to snazz it up or drapped over your shoulders with an elegant sun dress, this piece is a staple piece for every closet!

Missouri Makes
Day 28
Anita beanie and cowl set
September 28, 2022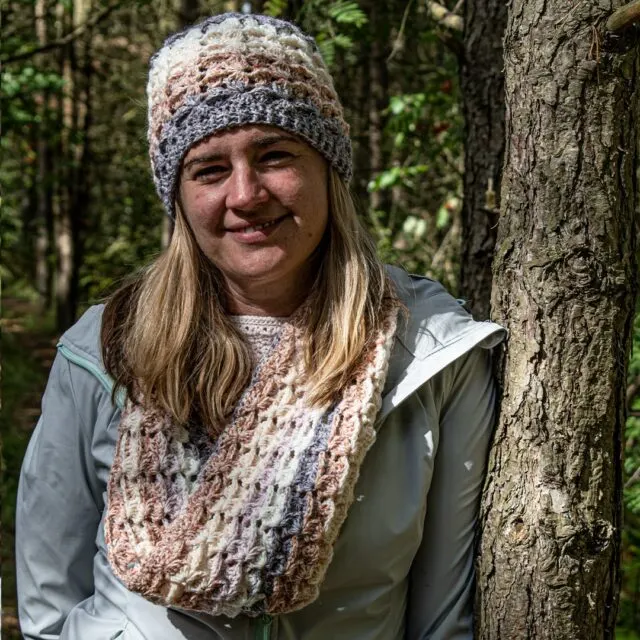 The Anita beanie and cowl are the perfect transitonal pieces to take you from summer into autumn or winter into spring. Make it with #3 weight yarn for a light weight and gorgeous set or use #4 weight yarn for a firmer fabric. Gorgeously textured, this set will be one you want to keep for yourself.

Sunflower Cottage Crochet
Did you miss the blog hop?
Get access to all 33 patterns in the Fall Into Autumn Bundle!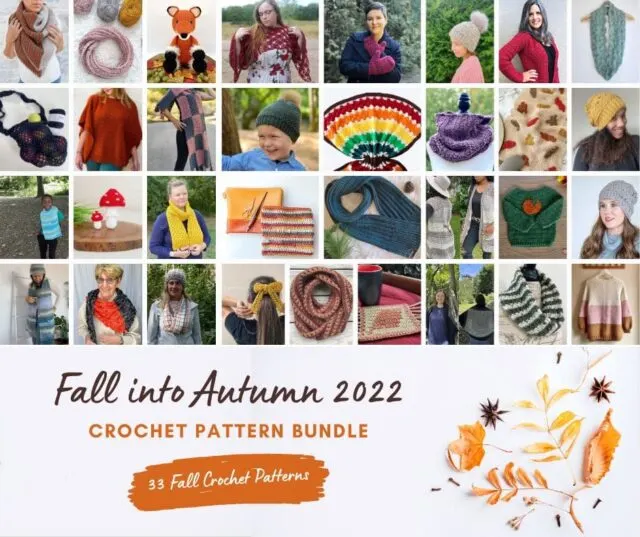 day 29
Rustic Cabin Cowl
September 29, 2022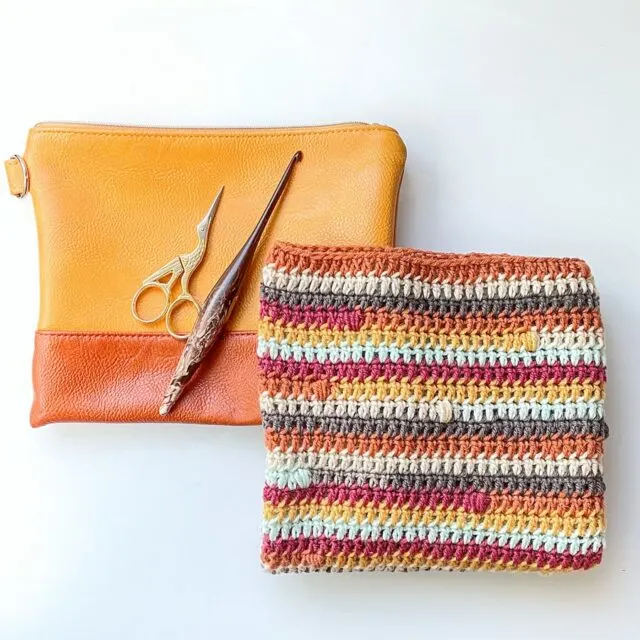 Have you ever tried using self striping yarn? With just one skein of Felici yarn you can create a unique cozy cowl with delicate puff stitches. Perfect for a quick gift. The Rustic Cabin Cowl is super lightweight and will keep you warm without over heating.

Knot Bad Britt
Day 30
This way up scarf and hat
September 30, 2022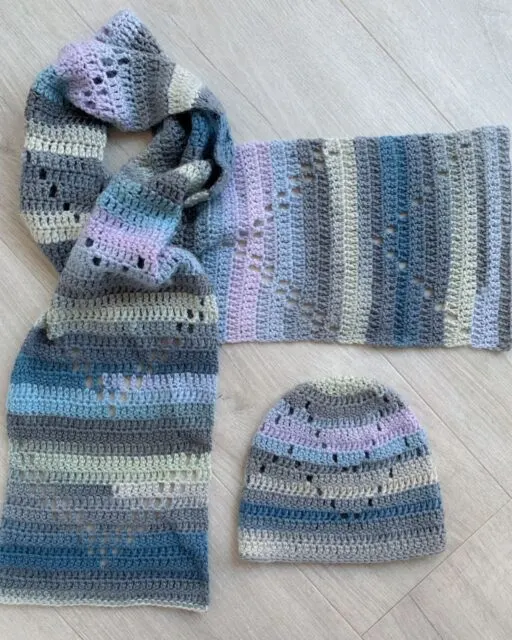 'This way up' is a cosy adult size beanie hat and scarf pattern made in worsted weight roving self striping yarn. The fun filet crochet chevrons point the way.

Dora Does
Day 30
Tweed Neck Warmer Cowl
September 30, 2022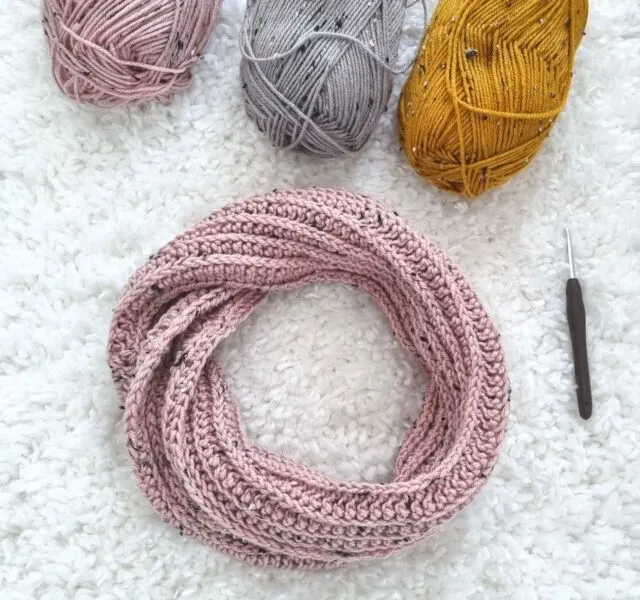 This beautiful, crochet neck warmer is the perfect addition to your fall and winter wardrobe! Made with worsted weight yarn it's soft and cozy. The neck warmer pattern is easy and makes a relaxing crochet project for any skill level!

My Crochet Space
Did you miss the blog hop?
Get access to all 33 patterns in the Fall Into Autumn Bundle!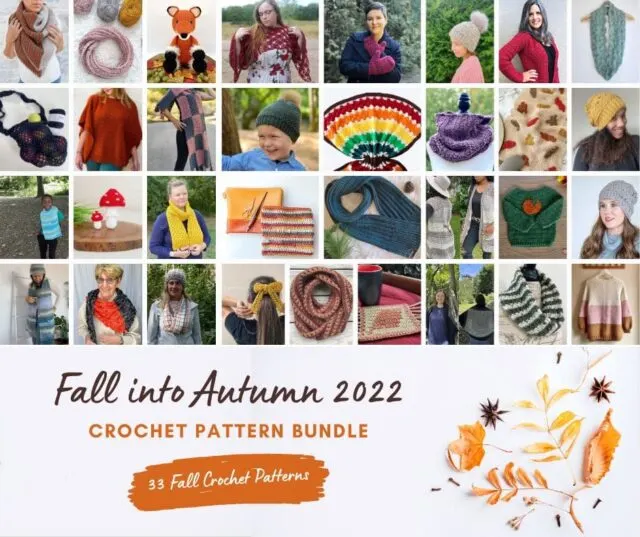 ---
Folks, I truly love all these beautiful patterns.
From garments to accessories and home decor projects there is just so much in this collection to love!
What's your fave?
I have too many to decide! 😂
---
Thank you for coming to my blog! By sharing my content and/or making a purchase you are making it possible for me to continue producing and sharing free content for everyone to enjoy. I sincerely appreciate your support!
Until next time… Happy Crocheting!
Please share!