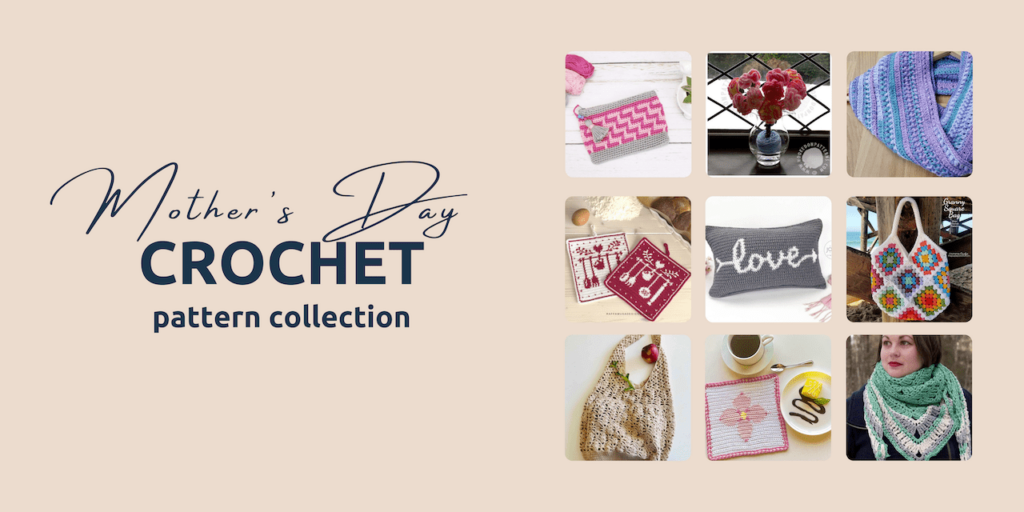 Mother's Day Crochet Patterns
I love my mom. ❤️
I'm sure you do too!
Think about it. She gave you life!
I mean seriously, you and I wouldn't be here if it weren't for our mothers!
So, don't you think she deserves something special on the one day a year dedicated just to her?
And what better way to say "I love you" than a gift you made by hand and from the heart.
Make your mom a sweet crochet gift and show her just how much she means to you.
This awesome collection of crochet gifts for mom will help you decide on the perfect handmade way to express your appreciation for all she has done for you!
Proserpina Shawl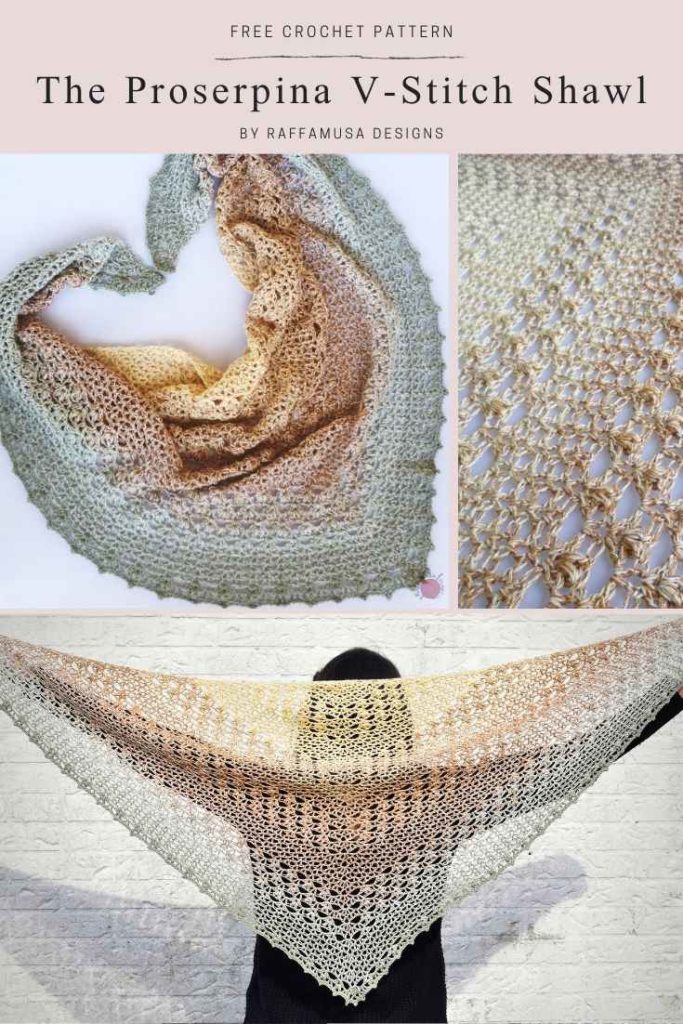 The Proserpina Shawl combines the elegance and beauty of V stitches with the interesting textures of puff stitches. Easy to crochet and to memorize pattern.
Love Pillow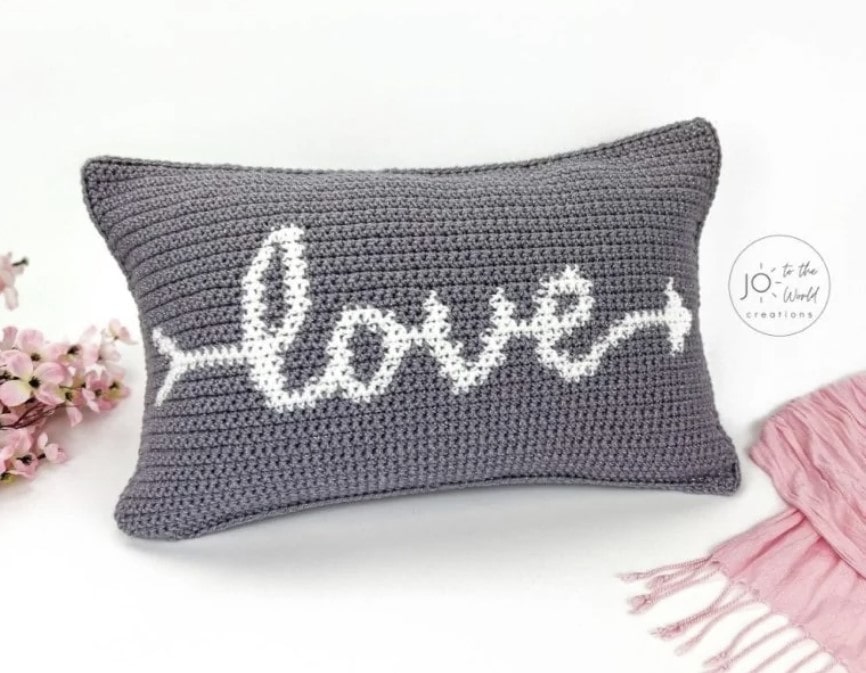 This free crochet pattern for a Love Pillow Cover creates a modern, removable crochet pillow cover, making it a wonderful crochet cushion cover or crochet throw pillow to spruce up your home decor. Or it makes a great crochet Valentine's Day gift, crochet wedding gift or anniversary present…truly a gift for any occasion for anyone you love!
Chelsea Scarf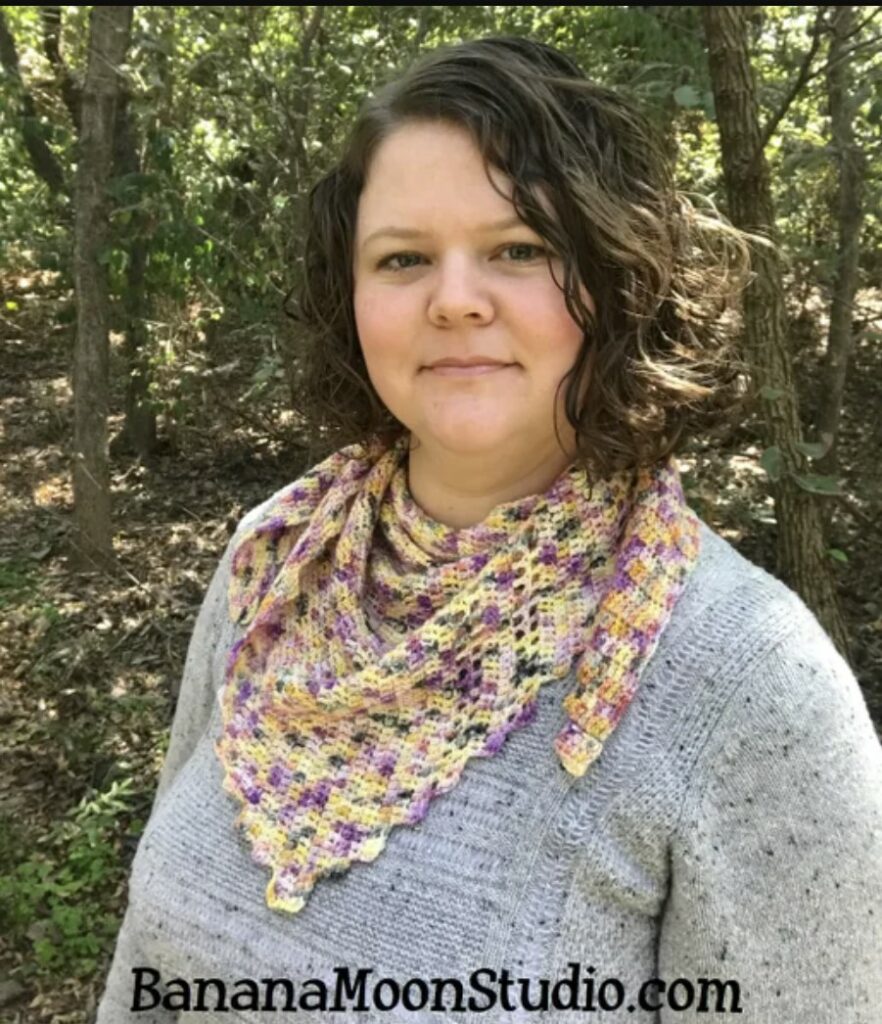 Chelsea Scarf is a one skein, easy crochet pattern perfect for you or as a gift! Add a pop of color and a touch of warmth to your look.
Crochet Gifts for Her
My mother used to collect bells.
She had cabinets and shelves full of them.
I used to love to pick up and ring each one to see which had the most beautiful sound.
Eventually, when mom got older, she downsized and the bell collection is now gone.
To this day when I see bells in a store I think of my mom.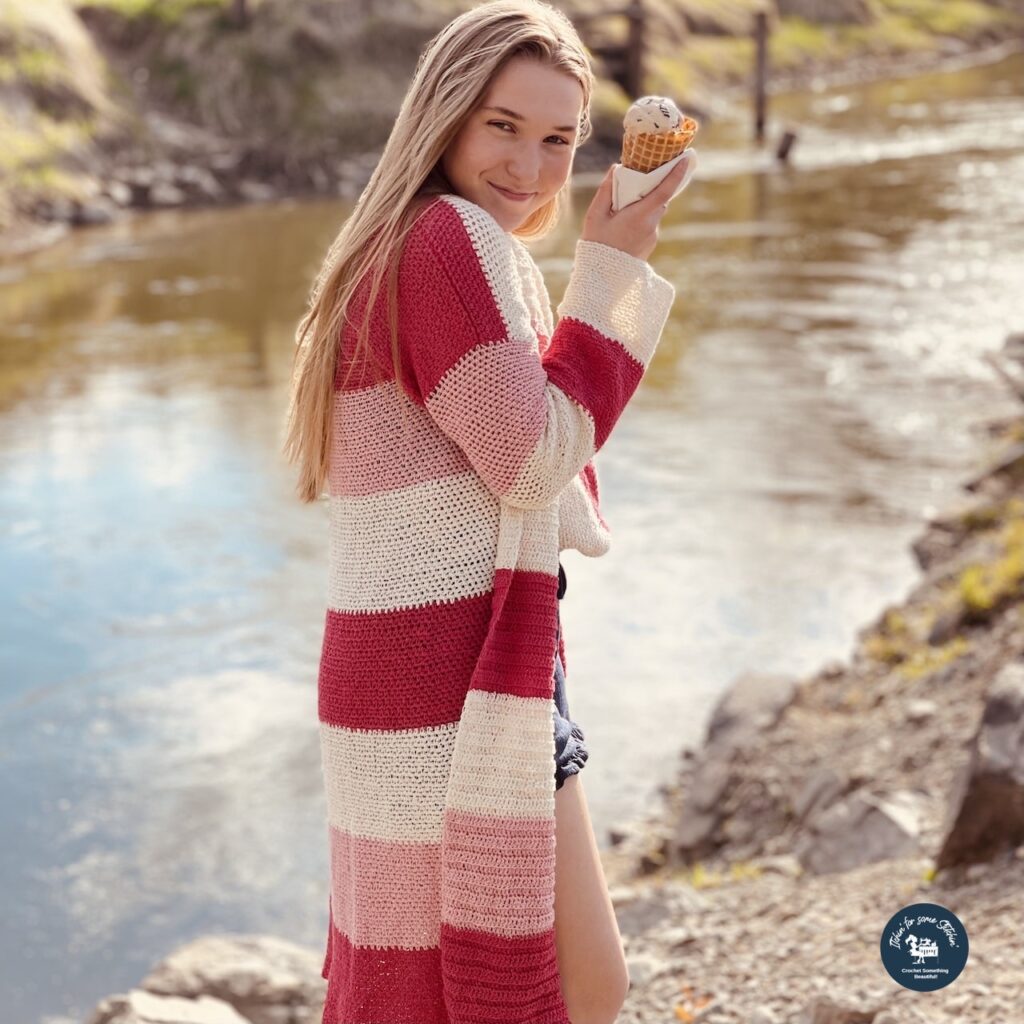 Join the Newsletter!
Subscribe to get our latest content by email & receive a Ravelry coupon code for a FREE crochet PDF pattern of your choice!
So, of course, I never buy mom bells anymore. 😂
But, I do make her crochet gifts. 😃
My mom loves my crochet wash cloths, dish scrubbies, and shawls.
Hopefully, you will find something this free crochet gift idea collection your mom will love!
---
Borlotto Shawl
Does your mom love crochet shawls? The Borlotto Shawl is a beautiful neutral toned accessory your mom is sure to love.
Briar Produce Bag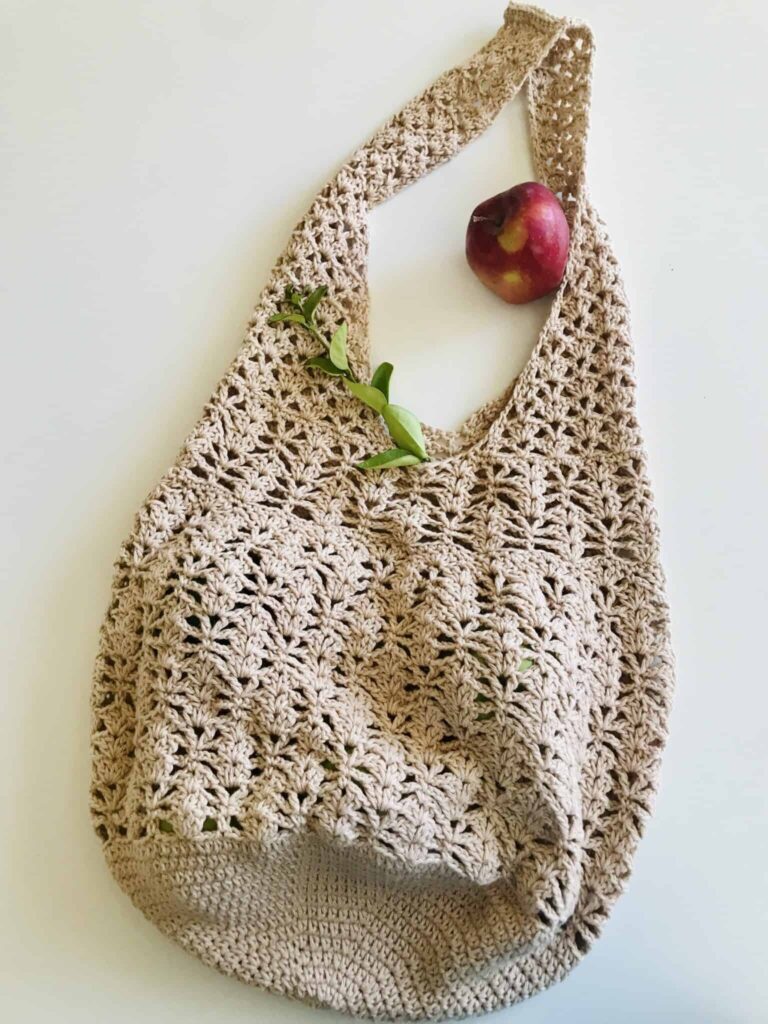 A gift that is sure to be appreciated by moms – a reusable grocery bag! The Briar Produce Bag features a beautiful lace stitch that will keep you in style while shopping.
Sea Breaze Infinity Scarf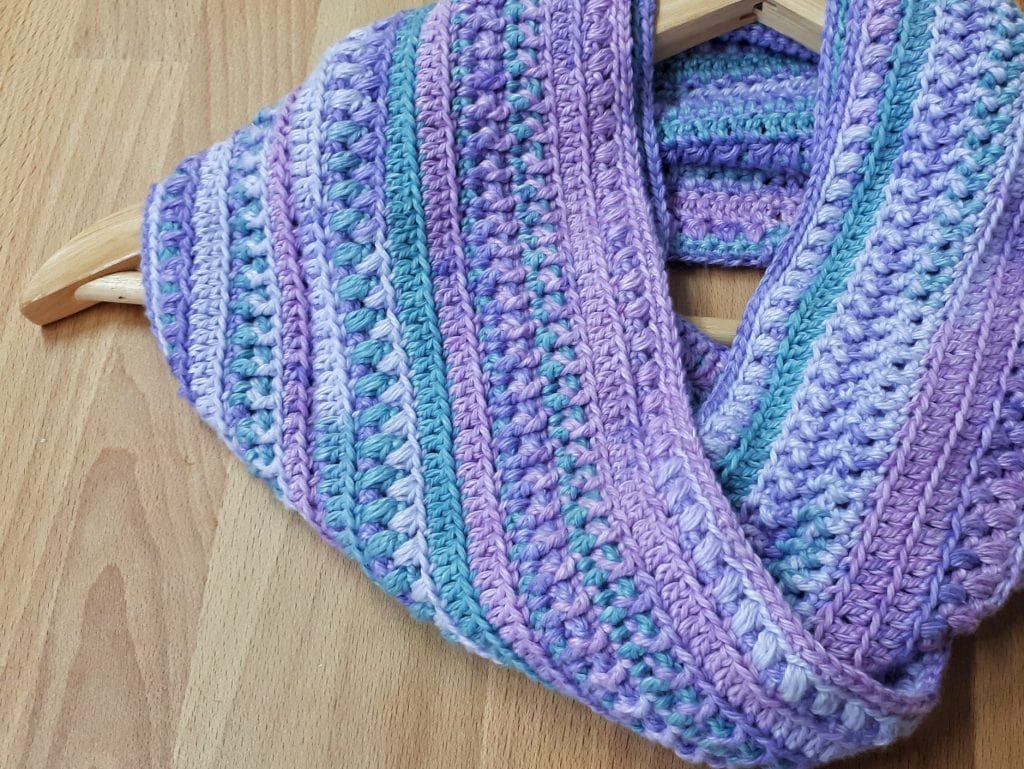 infinity scarf is created by combining several different stitches, such as front and back loop double crochet and the fun puff stitch.
The scarf is crocheted in the round and is wrapped twice around the neck.
Let's Get Crafty!
Looking for lots of crafty inspiration, tips, tutorials, and a great crochet community? Join my Facebook group!
Blue Skies Dishcloth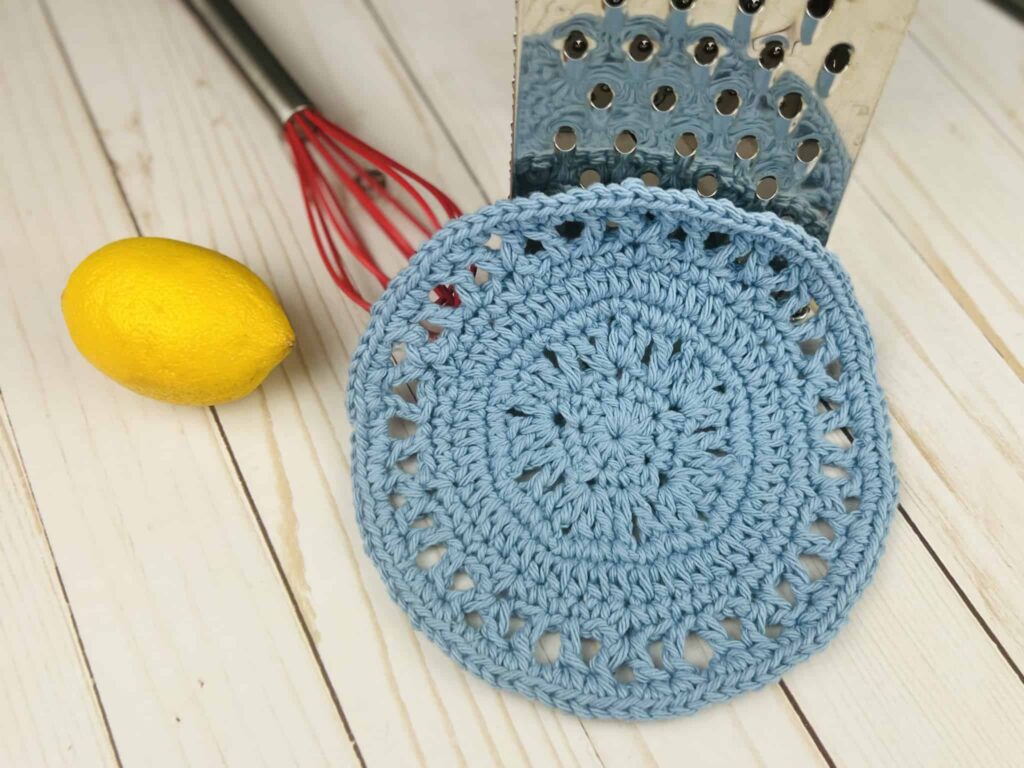 A unique dishcloth perfect for mom: the Blue Skies Dishcloth! This design is sure to add a touch of cheer to your kitchen, and it only need a bit of cotton yarn to work up.
I Heart Mom Can Cozy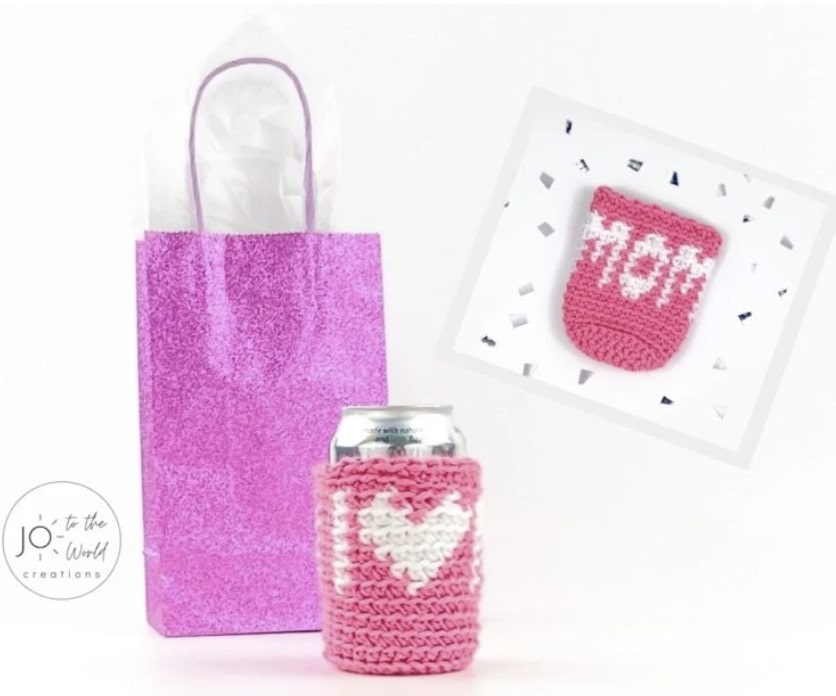 Here's a crochet gift idea for Mom that will keep her hands warm and her beer / soda / pop cold! It's a fun, quick free crochet cozy pattern for a thoughtful, personalized gift every mother will love. Learn how to crochet a Can Cozy and make this crochet gift for Mother's Day or as a birthday / Christmas gift for Mom.
Sunny Days Dishcloth
This dishcloth is worked using the intricate looking crunch stitch. Yet, it is actually super easy to do because it requires only the slip stitch & the half double crochet to create a fabulous texture that is great for scrubbing & washing. Plus, it's extra-large!
Love Pinterest?
I do!
PIN this pattern to your Pinterest boards for later.
You can also follow all my boards!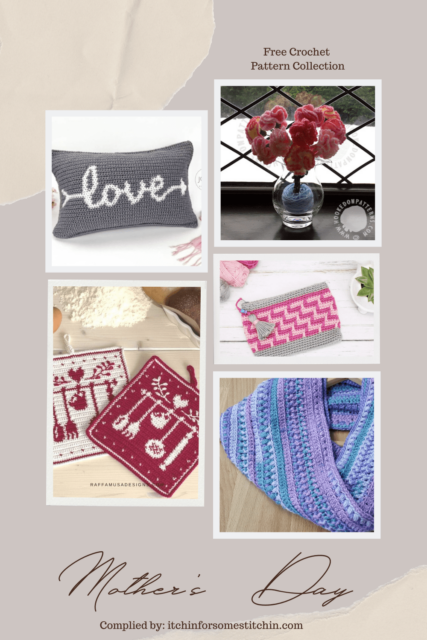 Star Flap Purse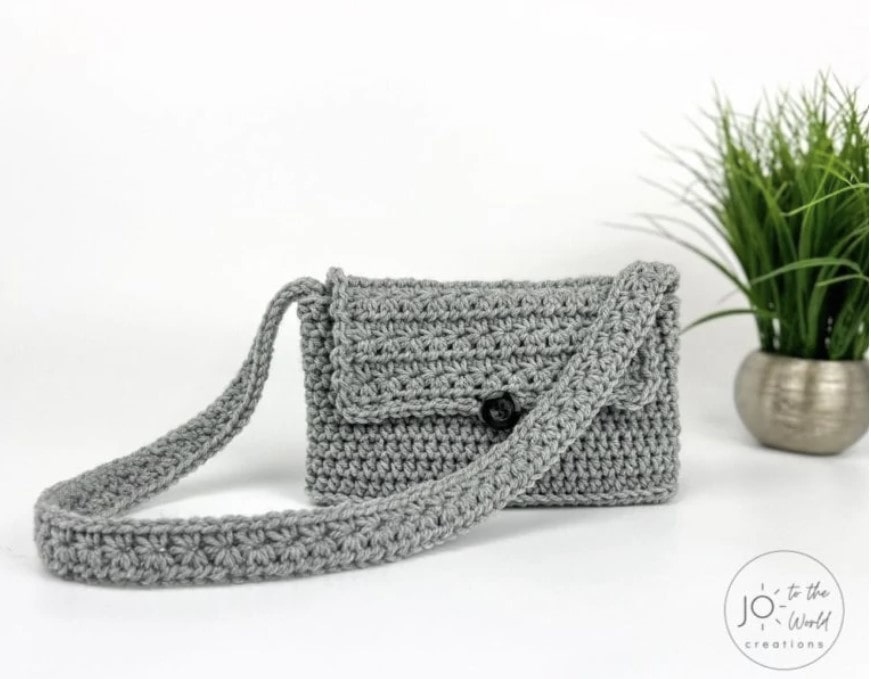 Looking for a free pattern for a crochet purse? It's the perfect crossbody or shoulder handbag crochet pattern and can be made for either women or girls. You could also make it without the crochet purse strap as a clutch or a hand purse. This small, simple crochet bag is stylish, practical and fun to crochet whether you are making the purse as a gift or keeping it for yourself!
Crunch Stitch Face Scrubbies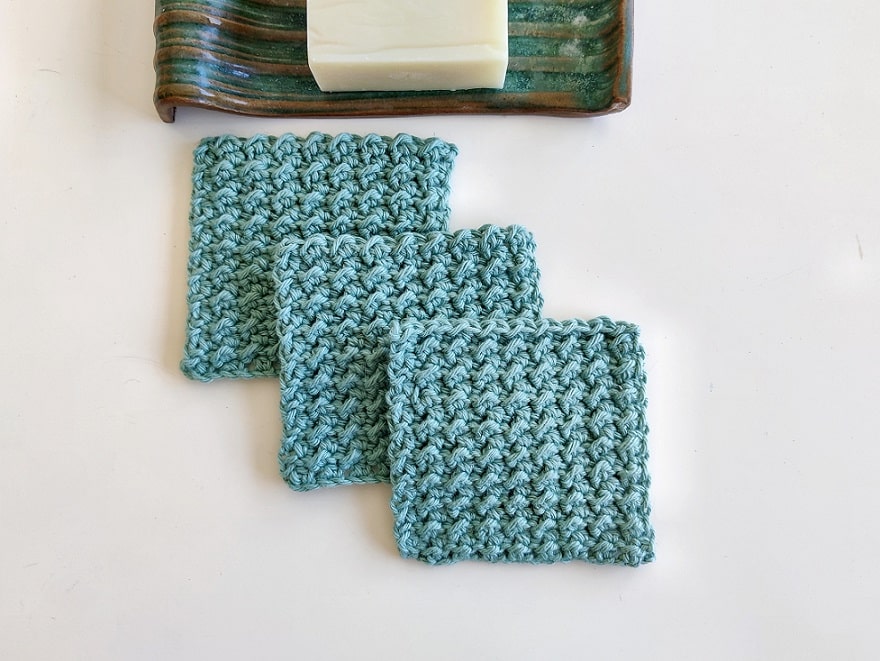 This stitch is so beautiful and has a wonderful and unique texture. The crunch stitch is perfect for scrubbies, but can be useful for so many crochet projects. It is a great stitch for washcloths, blankets, and hotpads.
Bouquet of Carnations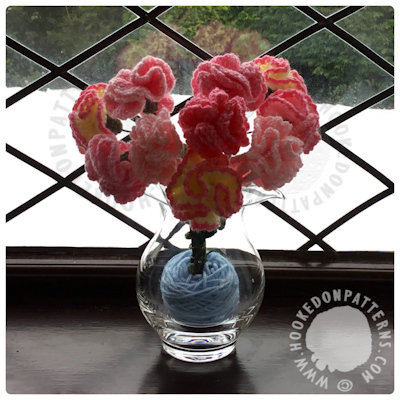 Carnations are a traditional symbol of Mother's Day. Show your mom your appreciation, by crocheting an everlasting bouquet of Carnations this Mother's Day!
Granny Square Bag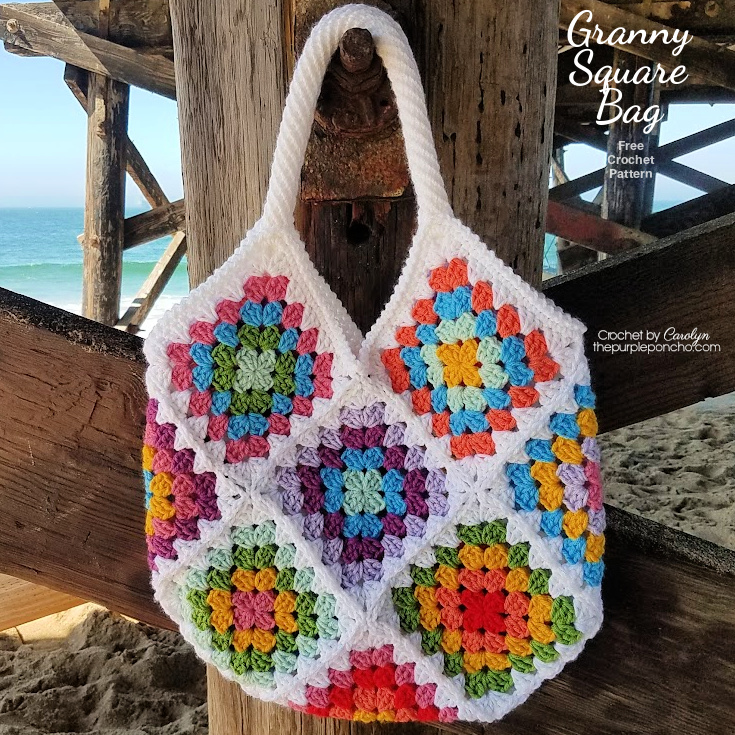 Take your mom out with style! This colorful granny square bag is the perfect accessory to dress up mom's outfit.
Mosaic Zig Zag Bag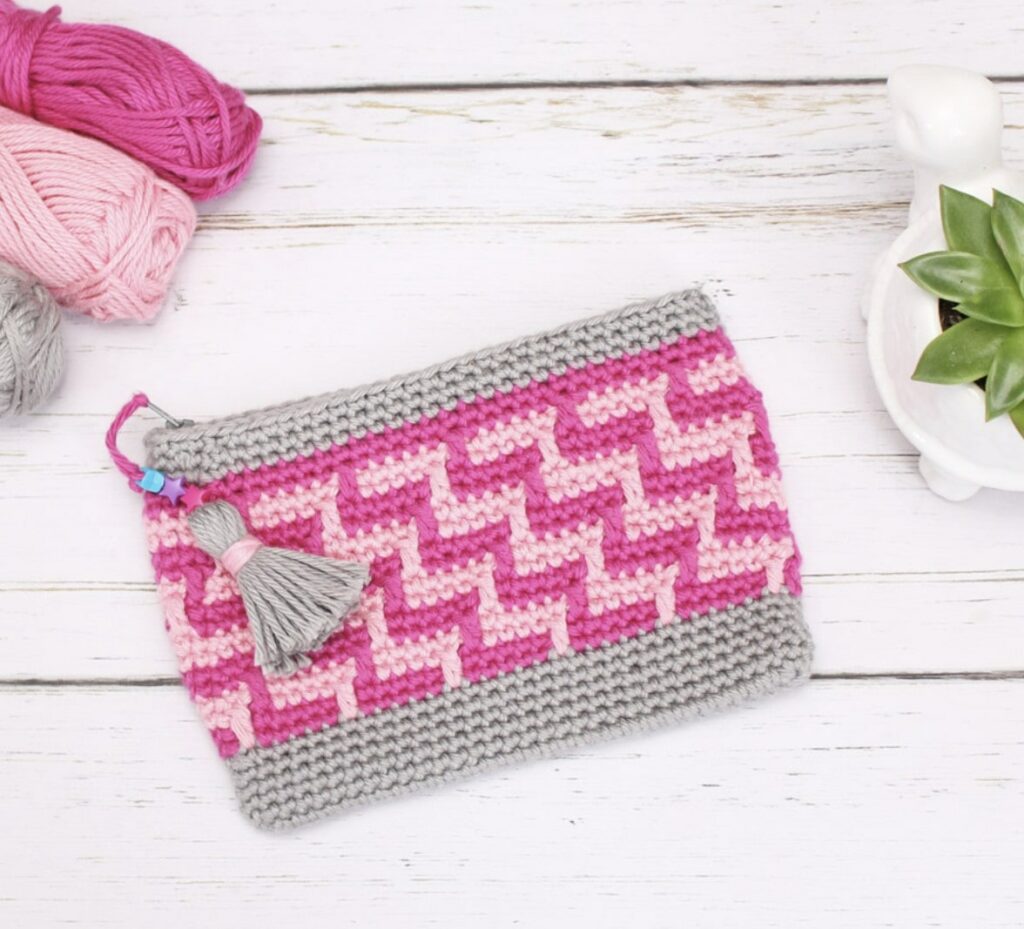 These little bags are so quick and fun to make, and also so practical to give as a gift too! This is a perfect project to give the mosaic crochet technique a try, if you haven't yet. There's a video tutorial to help you along the way too!
Tapestry Crochet Flower Square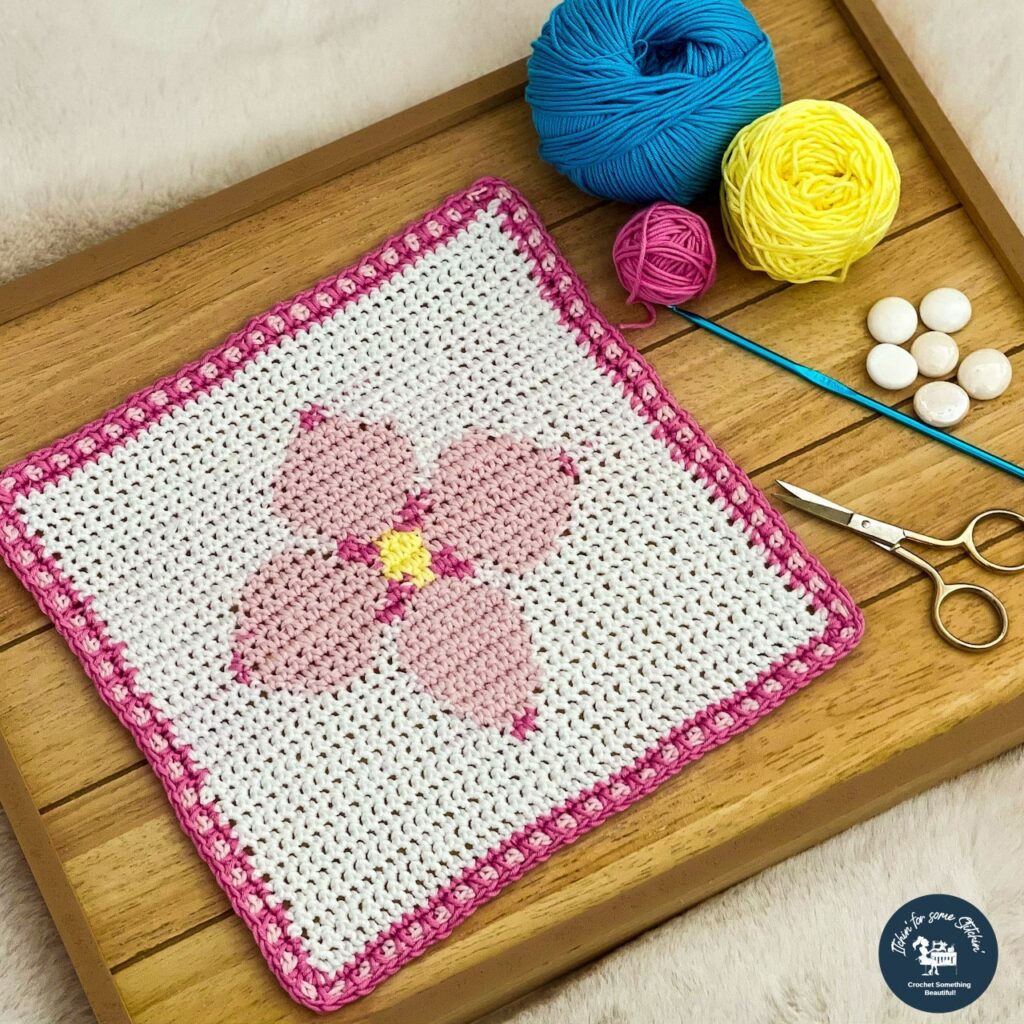 This lovely little four petal flower square is perfect for adding to your springtime projects. Works great as a potholder or incorporate it into a pillow, blanket, or other home decor crochet projects. Perfect for that special Mother's Day gift!
Tea Spa Mug Rugs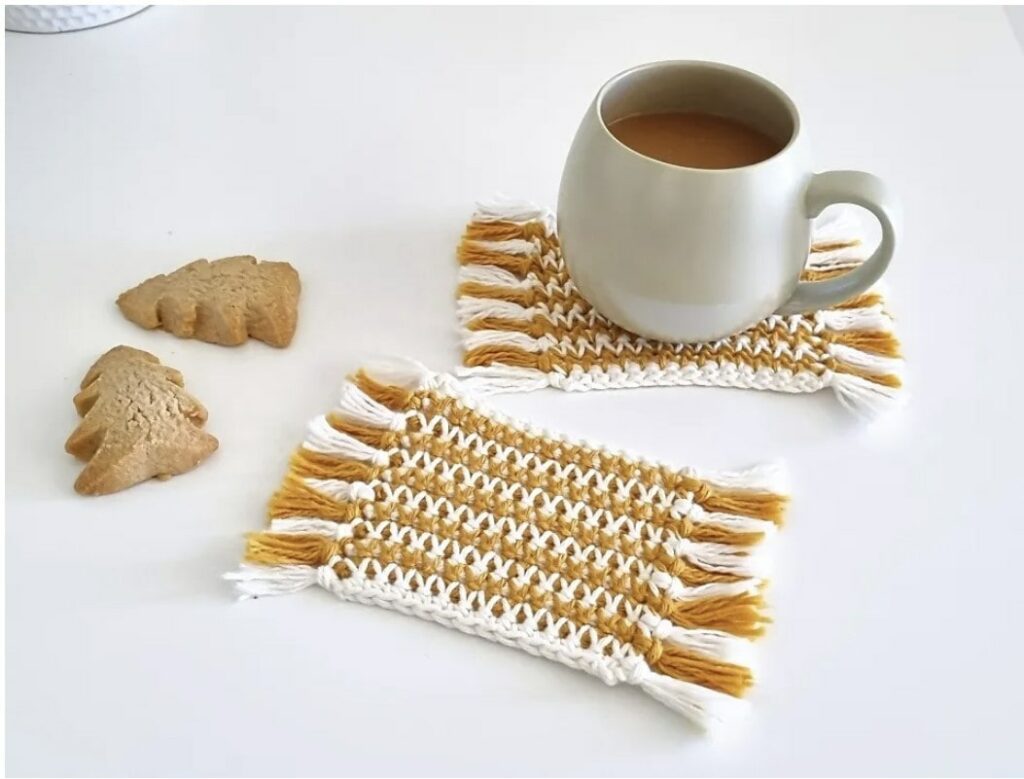 The perfect gift for any mom – a tea break! Those beautiful mug rugs will double the joy of a nice & relaxing tea spa experience!
Lia Cowl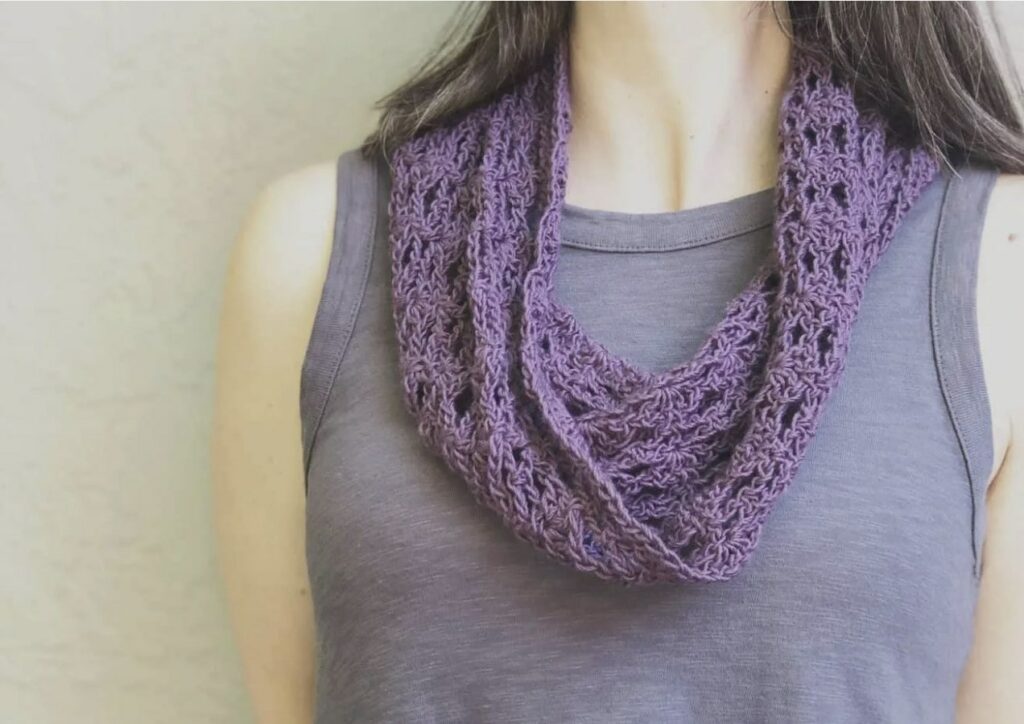 The Lia Cowl features an easy crochet lace pattern is a lightweight and beautiful. The lovely lacework is crocheted with simple stitches and an easy to remember repeat. The Lia is a one skein crochet cowl that will compliment your warm weather wardrobe.
Decorus Shawl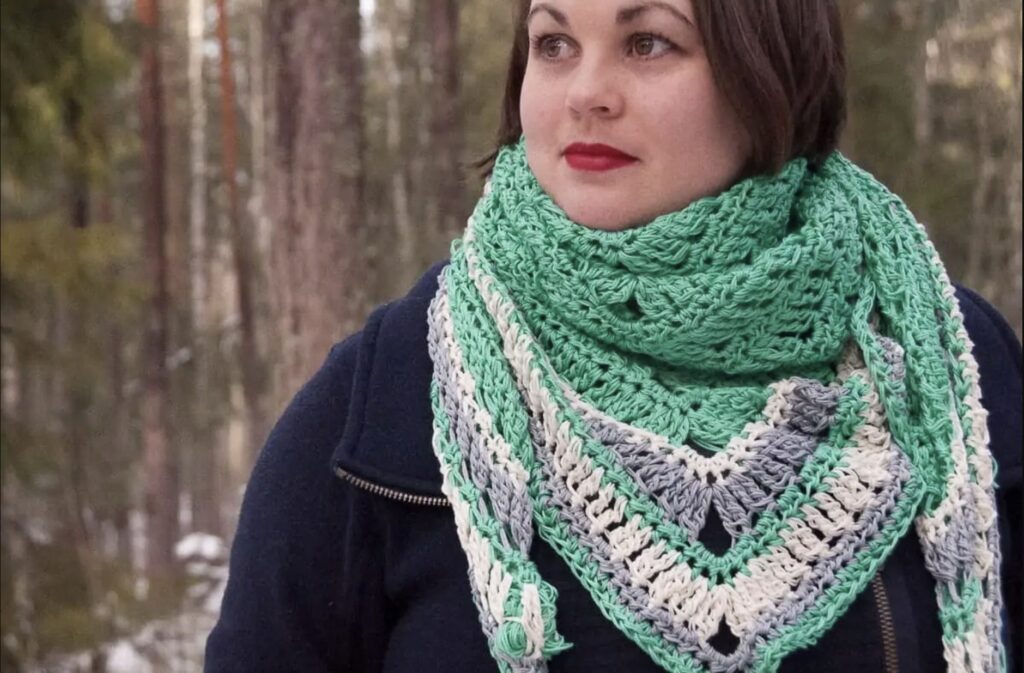 The Decorus shawl are a cozy & decorative shawl that is just as perfect for summer as winter.
Nana's Kitchen Potholder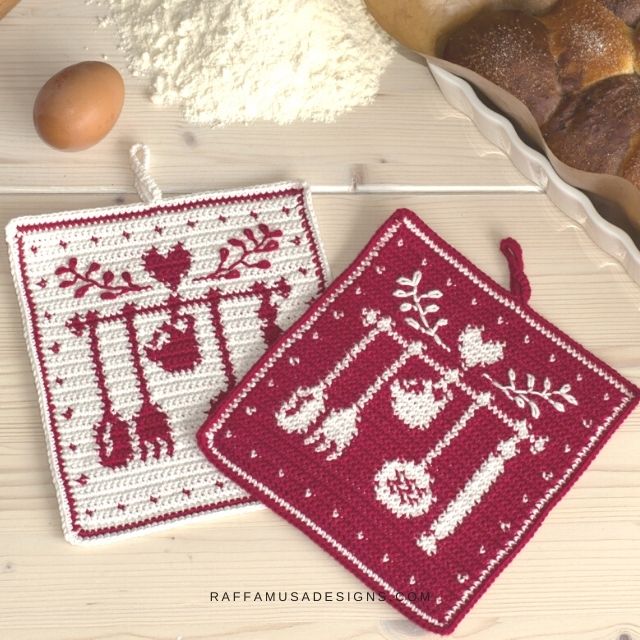 The Nana's Kitchen Potholder is an elegant tapestry crochet pattern that will add a warming touch to your kitchen decor.
Square Dish Scrubber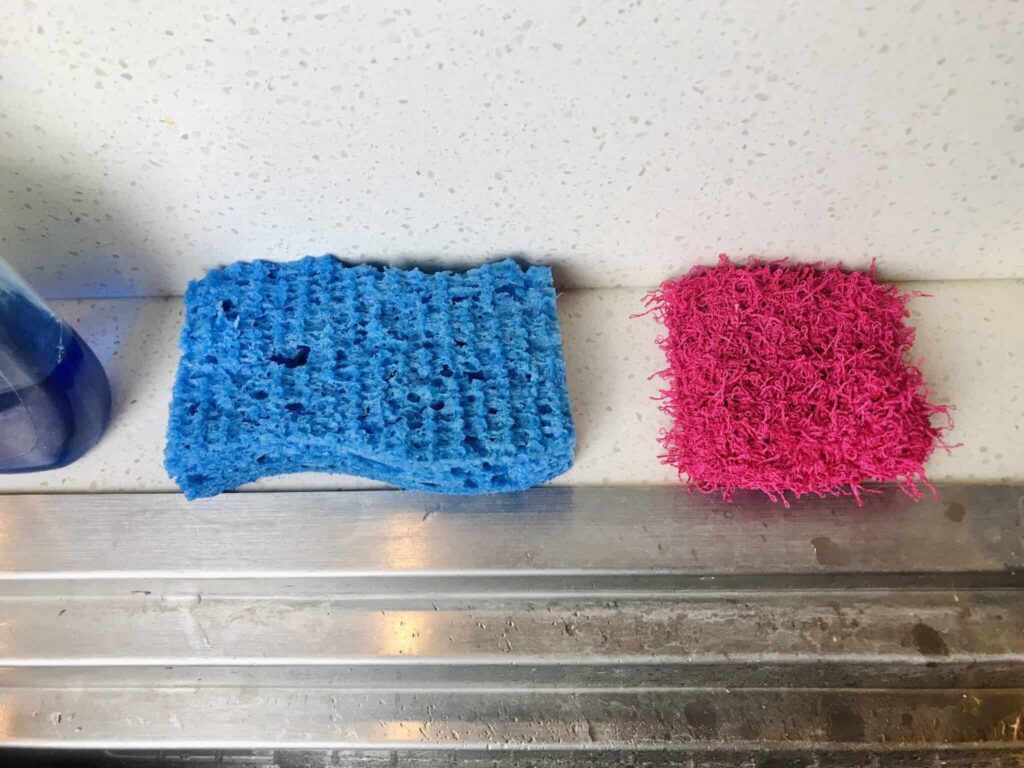 Sometimes practical crochet gifts are the best. This square kitchen scrubby is just that! You'll just need some red heart scrubby yarn to get started with this pattern.
Isn't this a fabulous collection?
From crochet shawls, potholders, dish cloths, and more, there is definitely something in here for that special someone we call mom. 🌸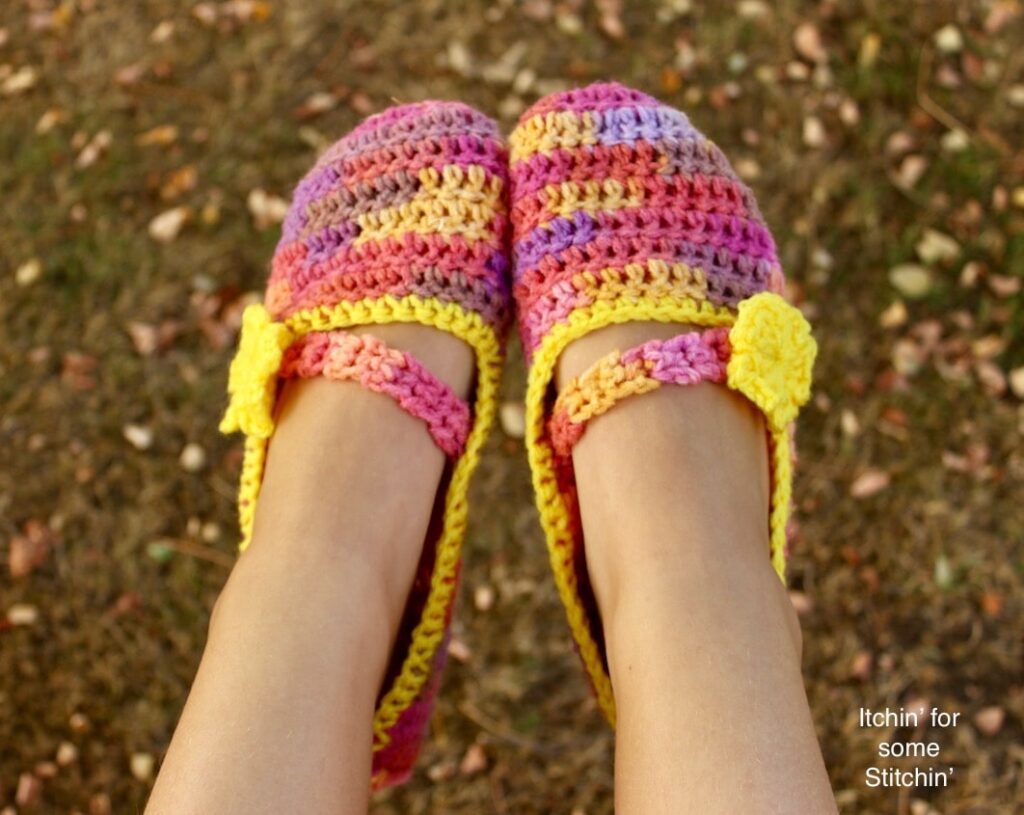 Other Patterns I Love & You Will too!