Winter is such a fabulous time of year!
It's a festive time for family gathering, loads of fun, and lots of laughter.
And it's also the perfect time for some new free on the blog patterns like the Winter Waves crochet fingerless gloves I am sharing with you today!
*This post may have affiliate links. See my full Disclosure Policy for details.
This pattern actually came about as a special request by one of my pattern testers.
Last year I created the Winter Waves Cowl pattern and she loved it so much she asked me to design some fingerless gloves and a beanie to go with it.
So I did!
Hey, it took me a year, but at least I did it, right? 😂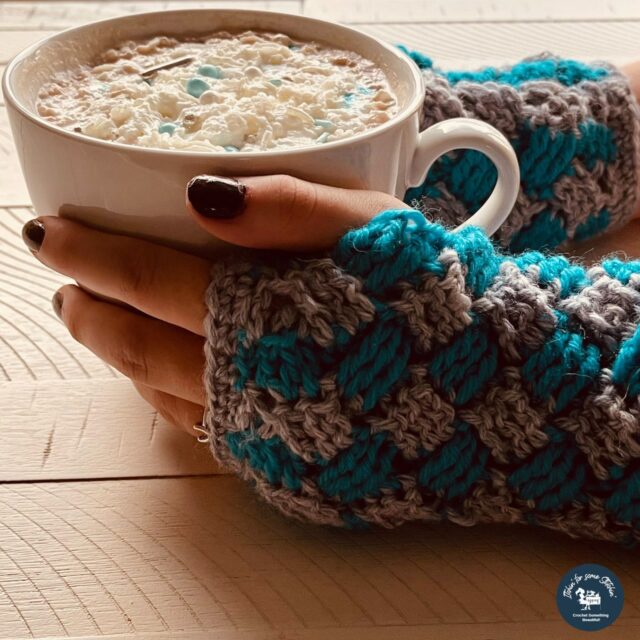 Just like the cowl, the fingerless gloves and the beanie patterns are designed using the unique diagonal basketweave stitch.
Folks, this is a stitch that used to seriously intimidate me – that is until I practiced it, of course!
Yes, it does take a little bit of getting used to and you do need to coordinate two strands of yarn, but once you have the rhythm down, you'll be able to whip these patterns up in no time!
---
Looking for lots of crafty inspiration, tips, tutorials, and a great crochet community? Join my Facebook group!
---
Yarn Details: It's all about the yarn baby!
When I designed the cowl last year, I used what I had in my yarn stash, and it turned out beautifully!
However, this year I designed the fingerless gloves and beanie patterns specifically for the Winter Wonders blog hop, an event sponsored by We Crochet.
So I chose KnitPicks/We Crochet Wool of the Andes in colors that would match up nicely with the cowl pattern – Ocean and Lake Ice Heather.
It's a 100% Peruvian Highland Wool in a medium 4 worsted weight and it worked perfectly!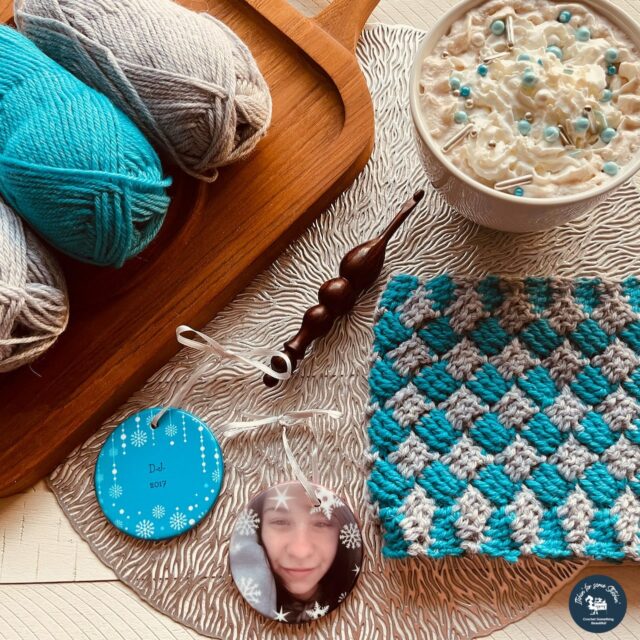 You can use any medium 4 worsted weight yarn to do any if the patterns in the Winter Waves collection, but I do prefer the Wool of the Andes because it is high quality yarn, it's wool so it's warm, but it's also not scratchy at all!
I was actually quite surprised by how soft it is!
It's a great inexpensive yarn that comes in loads of colors – making it perfect for a variety of projects!
You can purchase it via my affiliate link below.
---
JOIN THE NEWSLETTER!
Subscribe to get our latest content by email & receive a Ravelry coupon code for a FREE crochet PDF pattern of your choice!


---
Recommended:

---
Winter Waves Crochet Pattern Collection
**THIS IS AN ORIGINAL PATTERN. Please see my Copyright Statement for details.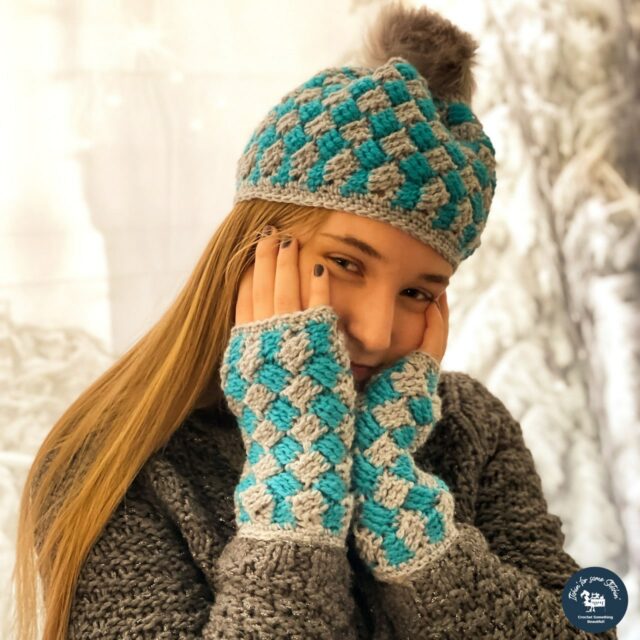 Ya'll the Winter Waves cowl, beanie, and fingerless gloves is one of my favorite collections!
I love the look of the diagonal basketweave stitch, they are quick & easy to whip up, they keep you toasty during the cold weather months, and they are a super stylish addition to your winter wardrobe!
The cowl was created as a bonus pattern for last year's Countdown to Christmas event and I haven't had a chance to release it on the website yet.
So, as of right now, the only place you can get it is in the Countdown to Christmas pattern bundle.
The fingerless gloves and beanie patterns I shared as part of this year's Winter Wonders 2021 blog hop.
This is an event I am co-hosting with Sarah of Ned & Mimi and Hannah of Hanjan Crochet from November 1 – December 12, 2021.
This blog hop features 42 amazing winter/holiday crochet patterns that you are absolutely sure to love!
You can check out the event and all the patterns by clicking on the roundup button below!

---
Prefer a PDF?
This pattern is available as a large print, ad-free, printable PDF pattern.
Get it in these places: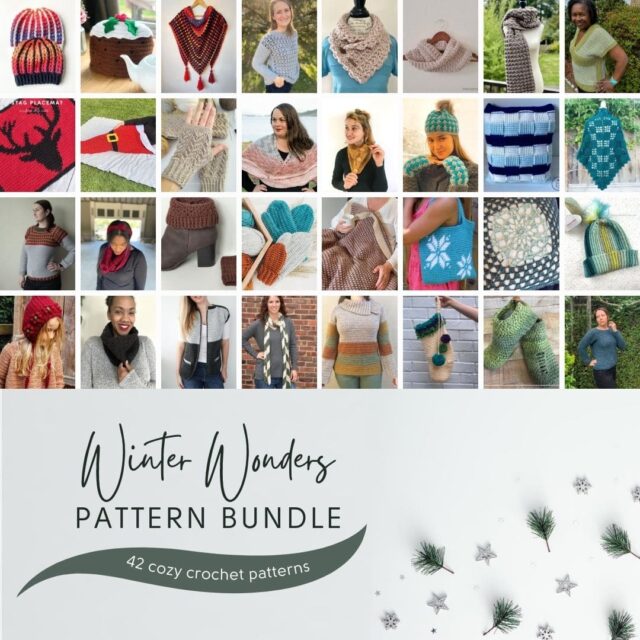 ---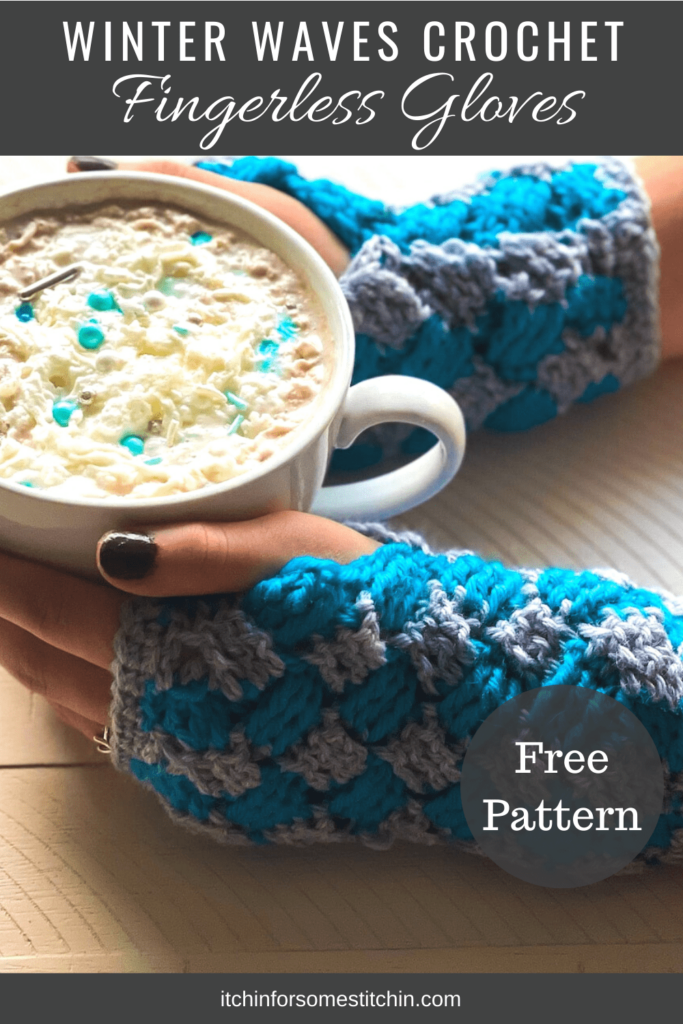 Love Pinterest? I do!
PIN this pattern to your Pinterest boards for later HERE.
You can also follow all my boards!
---

Add this pattern to your Ravelry que HERE.
---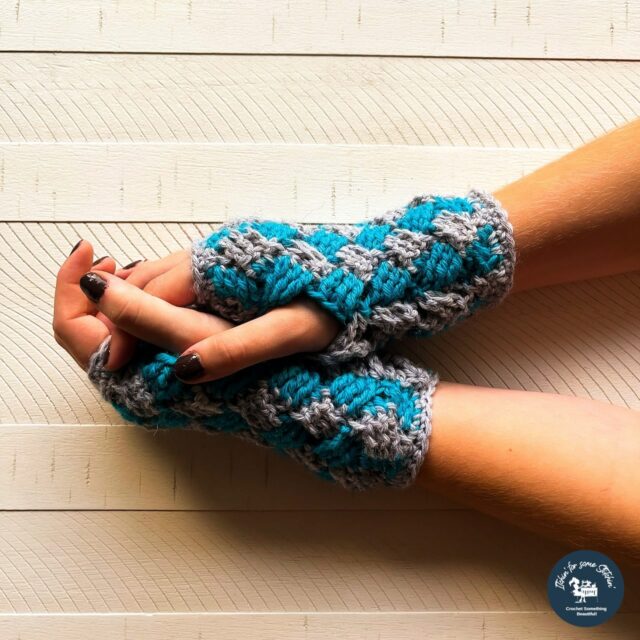 Summary:
The Winter Waves Fingerless Gloves are a fun and stylish way to stay warm this season. They are designed using the beautiful diagonal basketweave stitch and are super quick to whip up. These gloves are sure to become a winter fashion favorite!
Difficulty level: Level 3 – Intermediate
Finished Dimensions:
*All dimensions provided are approximate. Dimensions are based on yarn standards for crochet provided by The Craft Yarn Council.
Small/child (ages 2 – 6 yrs) : 6-inch circumference or 3-inch wide, 5.5 inches tall (long)
Large child/woman's medium (ages 6-8 thru adult): 6.5 – 7.5 inches circumference or 3.5 – 4 inches wide, 7 inches tall (long)
Large (women – men adult sizes): 8 – 9.5 inches circumference or 4 – 4.5 inches wide, 7 inches tall (long)
---
Gauge:
16 stitches and 20 rows = 4-inches in single crochet (sc)
Materials:
KnitPicks Wool of the Andes, worsted #4 weight, 100% Peruvian Highland Wool, 110 yards / 50 grams / ball. Two colors: Color A = Lake Ice Heather, Color B = Ocean
~ Total Yardage – Color A = approximately 110 yards / 101m to 220 yds/ 201m ; Color B = approximately 110 yards / 101m to 220 yds/ 201m; approximately 220 yards / 201m to 440 yards / 402m for both colors.
Hook sizes: H/8 – 5.00mm (body) and G/6 – 4.00mm (trim)
Scissors
Tapestry needle for weaving in ends
Abbreviations:
Pattern is written in US terms. *Click on abbreviation names for tutorials
Stitch/es (st/sts)
Special Stitches:
Diagonal Basket Weave – a two row repeat of groups of three treble crochets worked either in the front or the back of the previous group of three treble crochets. See rows 2 & 3 in this pattern for details.
Additional Notes:
Read all pattern notes, instructions, and other provided details carefully before starting the project to make sure you understand everything. It could save you hours & a lot of headaches!
Make a swatch that measures at least 10 x 10 cm / 4 x 4 inches using the stitch provided under the Gauge Section. If your swatch matches the gauge, then you are all set to start the project. If the gauge is wrong, you might need to change your crochet hook – increase your hook size if your stitches are smaller & decrease your hook size if your stitches are larger.
All measurements given are unblocked.
Provided measurements are as exact as possible, but are given as approximates. This is because yarn variances, crochet tension, & individual technique might give variations in the result, which changes from person to person.
If you are left-handed, switch rows 2 & 3 when working this pattern.
The trim is worked in continuous rounds. There will be NO joining at the end of each round, or turning and chaining.
Per your preference, at the end of each row, you may carry or cut your yarn.
If you want your gloves to be mirrored, start one glove with color A and the second glove with color B before seaming.
Care Instructions: hand wash, lay flat to dry or follow the care instructions on the yarn packaging.
---
INSTRUCTIONS:
With color A, chain a multiple of 6 + 4 to the appropriate length (long) for your size according to the Finished Dimensions section above.
Row 1: Dc in the 3rd ch from the hook (does not count as a stitch), *skip 3 chs, work 1 Tr in each of the next 3 chs, from the FRONT – work 1 Tr in each of the 3 skipped chs* – Repeat from * to * across – work 1 dc in the last ch, ch 2, turn work.
Row 2: Change to color B – work 1 dc in the top of the first st (same st as the ch 2), dc in each of the next 3 sts, *skip the next 3 sts, work 1 tr in each of the next 3 sts, from the BACK – work 1 Tr in each of the 3 skipped sts* – Repeat from * to * across to the last 4 sts – dc in each of the last 4 sts, ch 2, turn work.
Row 3: Change to color A – work 1 dc in the top of the first st (same st as the ch 2), *skip 3 sts, work 1 Tr in each of the next 3 sts, from the FRONT – work 1 Tr in each of the 3 skipped sts* – Repeat from * to * across – work 1 dc in the last st, ch 2, turn work.
Repeat rows 2 and 3 to the width indicated for your size in the Finished Dimensions section above.
FINISHING:
Position the glove pieces with the wrong side up and seam as indicated in the photo below, using color A or B, a tapestry needle, and the whip stitch or your preferred seaming method.
NOTE: Be careful not to stitch the diagonal bars along with the top v of the stitch.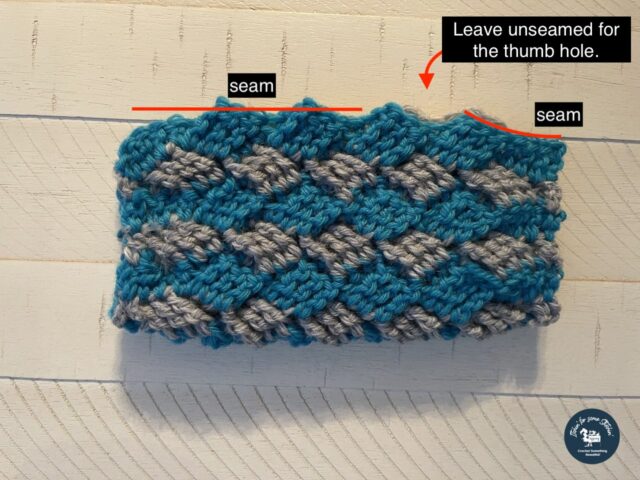 Turn the gloves right side out.
TRIM:
Attach yarn to the seam on each side of the glove (what will become the top and bottom). Using color A and the G/6 – 4.00mm hook, sc continuously around each edge two times, slp-stitch to close.
---
I'd love to see your Winter Waves Fingerless Gloves!
Please be sure to share your makes with me on social media with #itchinforsomestitchin and #winterwavescrochet.
---
Thank you for coming to my blog! By sharing my content and/or making a purchase you are making it possible for me to continue producing and sharing free content for everyone to enjoy. I sincerely appreciate your support!
Until next time… Happy Crocheting!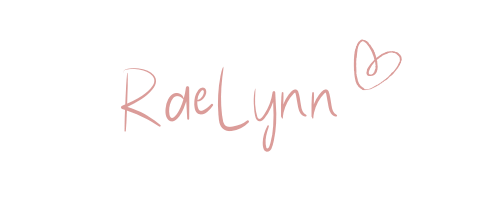 Please Share!