Hi folks!
It's such a pleasure to share my patriotic coin purse with you today. Technically it's called a zipper pouch, but you get what I mean.
You can use it for any of your small items like chapstick, keys, business cards, gum, and, of course, money.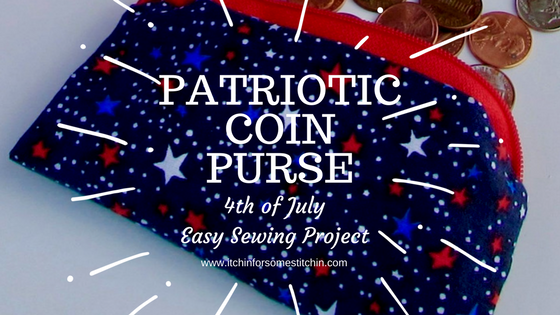 This little baby is super easy to whip up and is a perfect project for sewing beginners!
I made this one with festive 4th of July stars to compliment my Stars & Stripes 4th of July crochet purse and it literally took me about 10 minutes.
Truly, folks, it takes no time at all!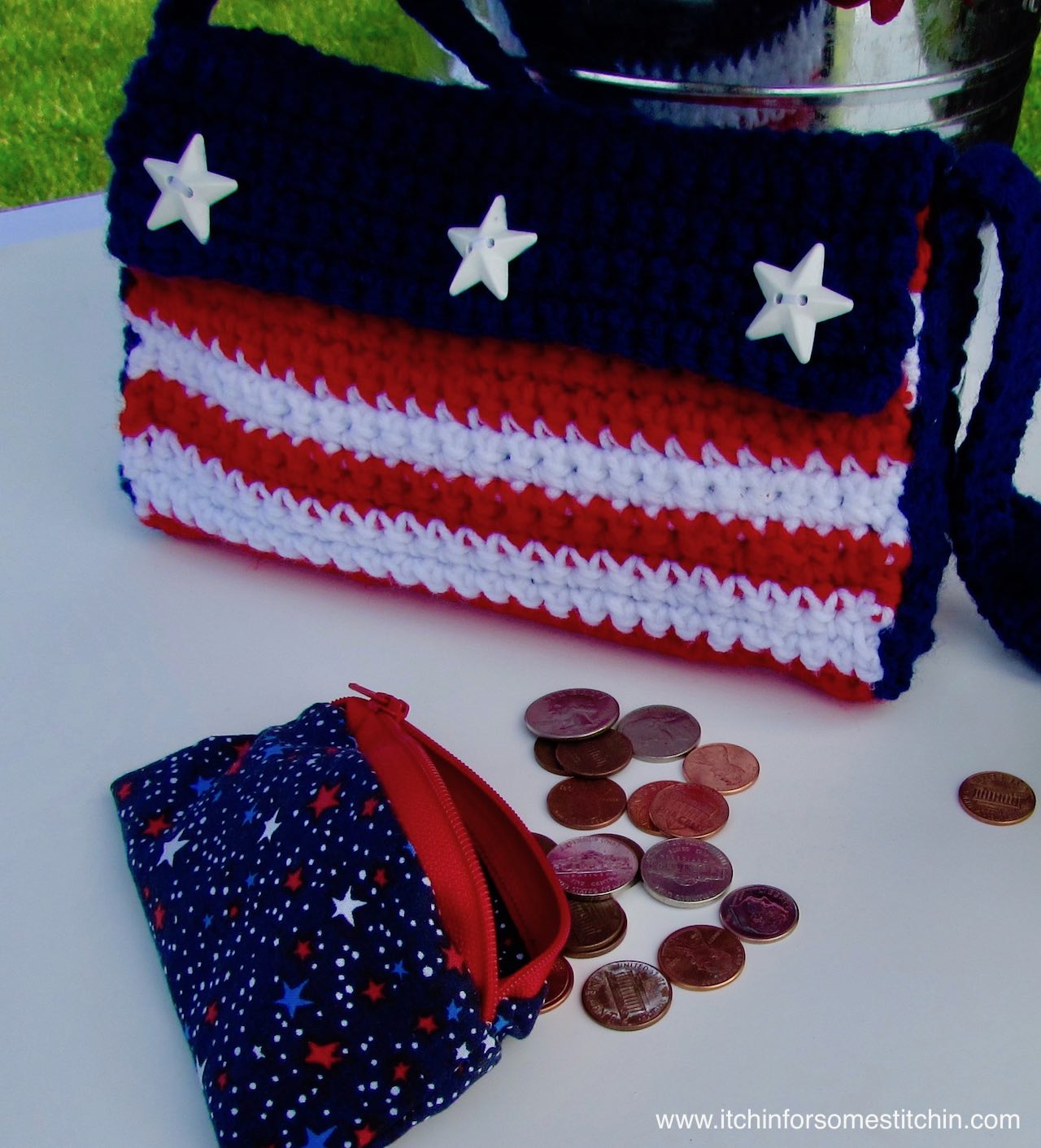 Such a fun and easy sewing project for any holiday, just use fabric suited to the holiday's theme.
4th of July, St. Patrick's Day, Valentine's Day, Christmas, you name it!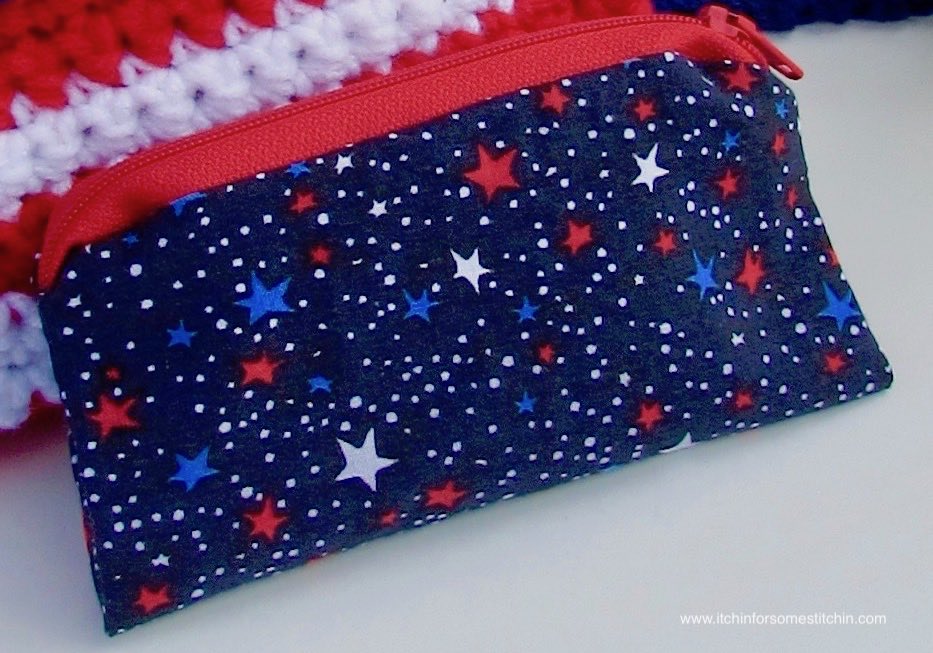 After making this awesome little bag, I realized that this is a great beginner sewing project and whipped up an easy tutorial so you could make one too!
Here's the link to the Zipper Pouch Tutorial.
It provides instructions for sewing zipper pouches in two different shapes, just for a little variety. 🙂
These are so fun, simple, and quick to make that I have now started making one to complement each of my handbags.
And let me tell you folks… that's a lot of bags! LOL.
Until next time… Happy Sewing!
Please Share!