Feeling bored? Can't leave to get to the yarn store?
I hear you!
Don't worry, I have some awesome crochet patterns to keep you busy while "staying in".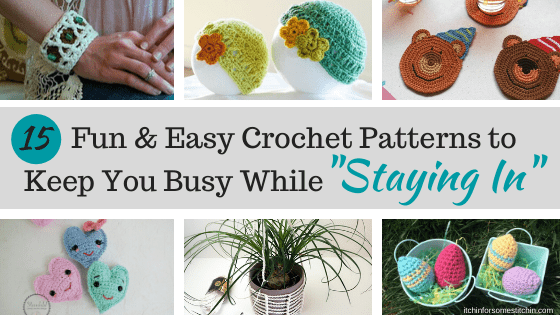 And you don't need to leave home to do these fast and fun projects!
All you need is a hook and some yarn stash.
15 Fun Stash-buster Crochet Patterns
There is no doubt that the current world situation has thrown everyone for a loop.
How could we have known that just a few short weeks ago our lives would drastically change?
That we would all suddenly have to become homebodies to try and stay safe from a new virus – a potentially deadly one?
If you're like my husband, then staying home has got to be driving you crazy!
But take it from a tried and true homebody (me) – staying in doesn't have to be boring!
---
1. Easter Eggs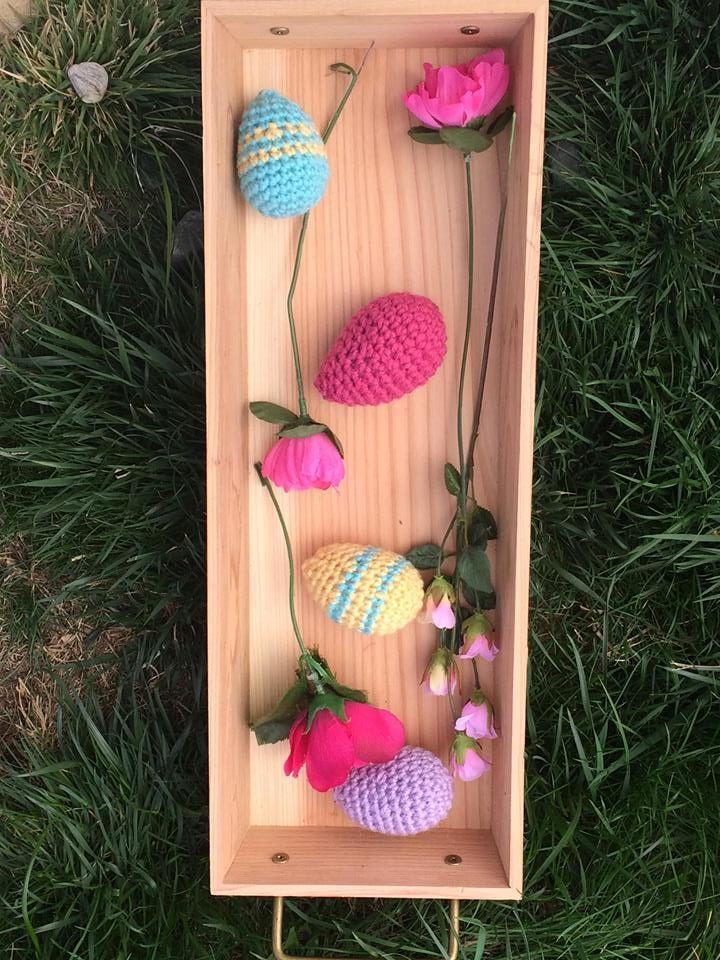 Easter is right around the corner. These super cute Easter Eggs will get you in the "spring" of things. Whip up a bunch just in time for this year's egg hunt, put them in your kiddos baskets, or use them as table decor!
2. Knotted Mesh Headband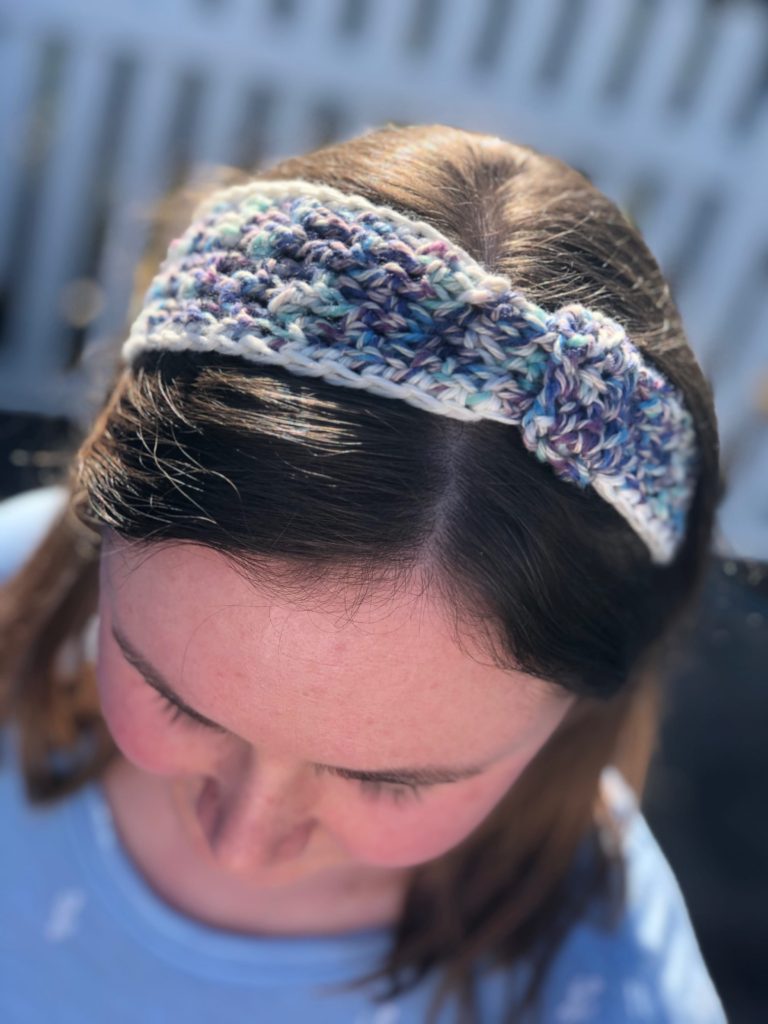 Easy, stylish, and fun! This Knotted Mesh Headband is perfect for Spring or Summer. Make one for every outfit and you'll be fashionable all season long!
3. Party Bear Coasters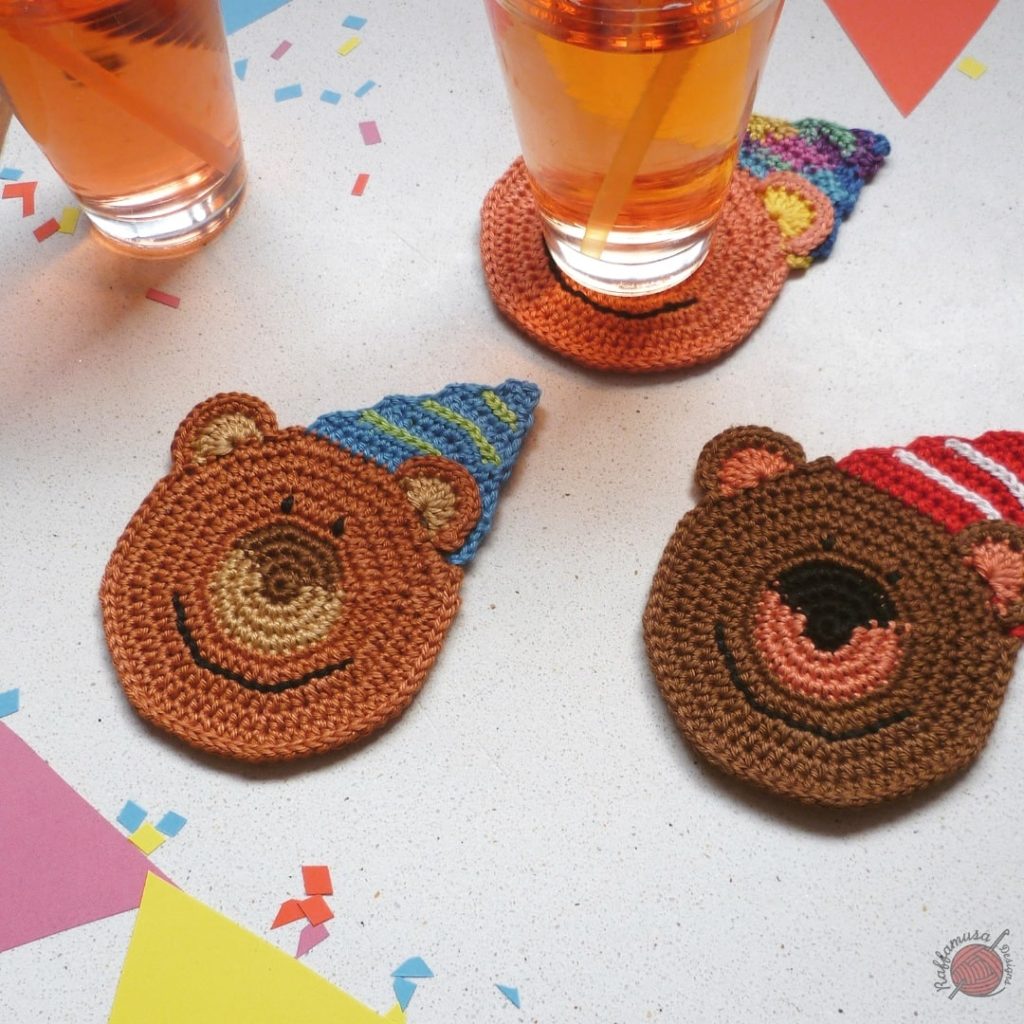 Can you say FUN? I absolutely love these festive Party Bear Coasters! My son turns 5-years old this year and I think I might make these for his party. So inventive and easier than you think!
4. Peek-a-boo Baby Hat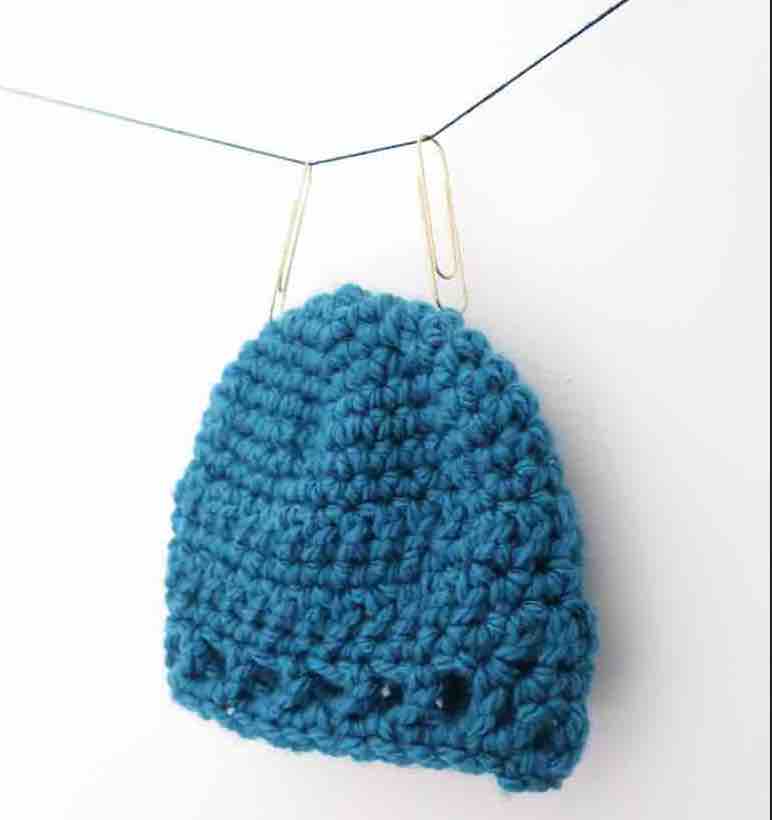 Quick and Easy! Perfect for that much needed last minute baby shower gift this Peek-a-boo Baby Hat is sure to be a hit. Made with super bulky yarn it whips up super fast!
5. Pretty in Pink Booties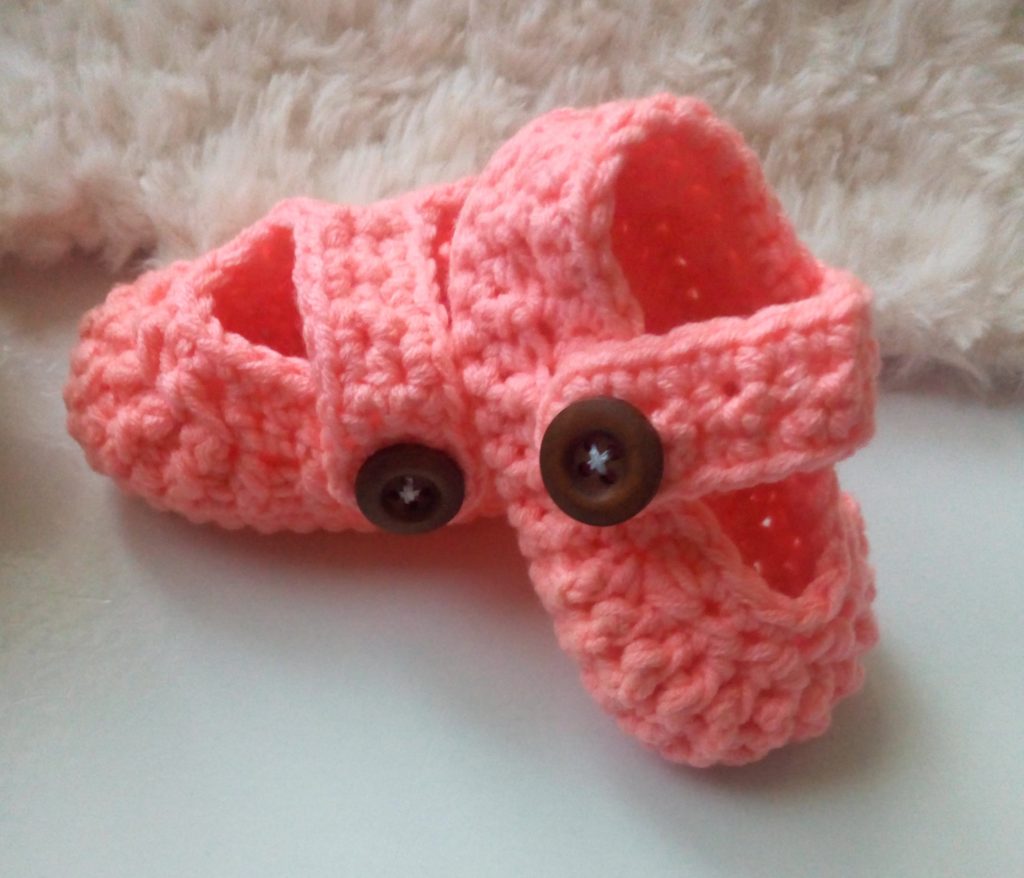 Now how cute and classy are these? These Pretty in Pink Booties make a great baby shower gift or simply whip up a pair for the pretty little angel in your life. I think my newest grand-daughter needs a pair!
6. Simple & Sweet Bowtie Head Warmer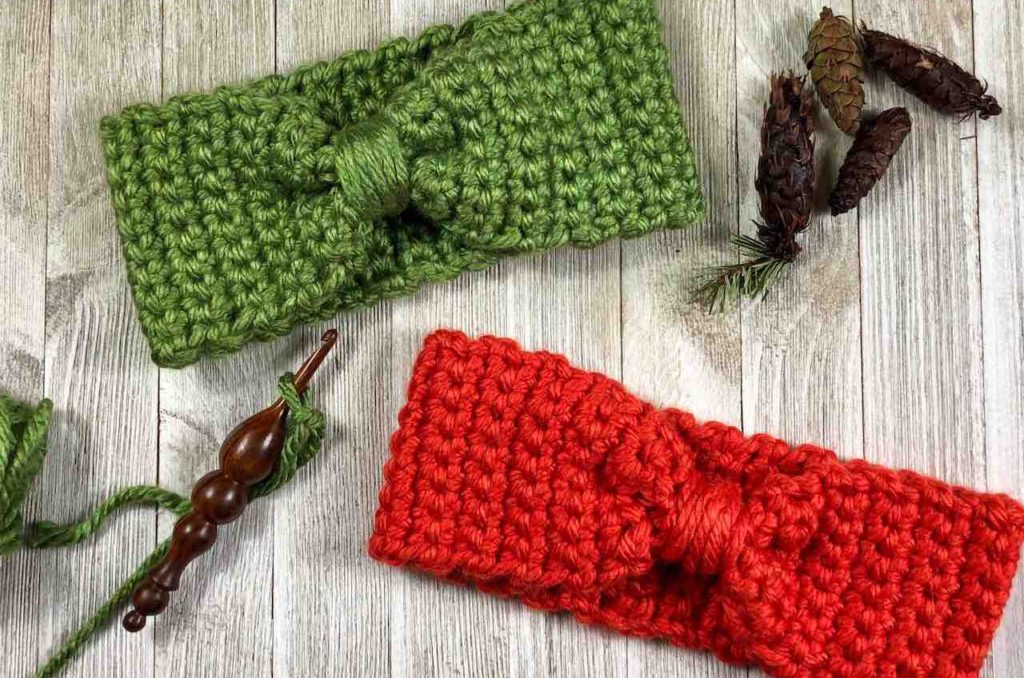 This Simple and Sweet Bowtie Head Warmer is super beginner friendly. 🙂 It works well anytime of the year and with almost any outfit. Plus, it's made with chunky yarn so it comes together fast!
7. Ice cream Cozy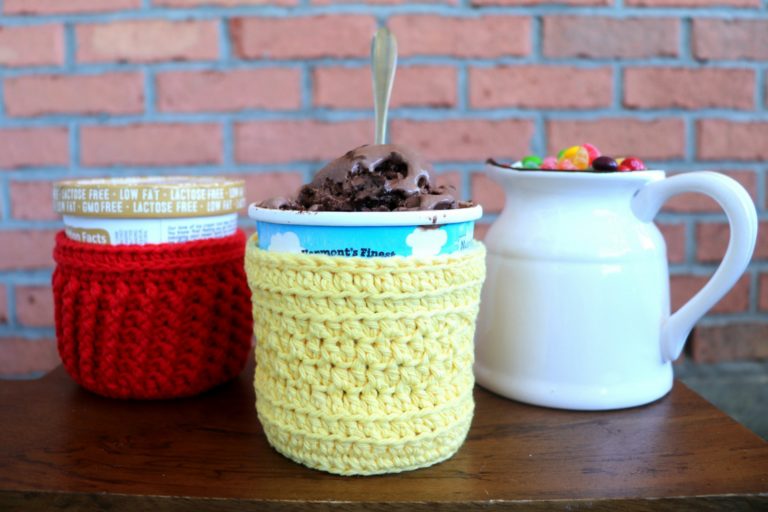 Ice cream lovers unite! This beginner-friendly ribbed ice cream cozy is perfect for keeping your hands warm and dry during all those late night Rocky Road binges. Well, Butter Pecan in my case. ? All those guilty – say "I"! ?
---
Looking for fun crochet community filled with lots of crafty inspiration?
---
8. Easy Plant Hanger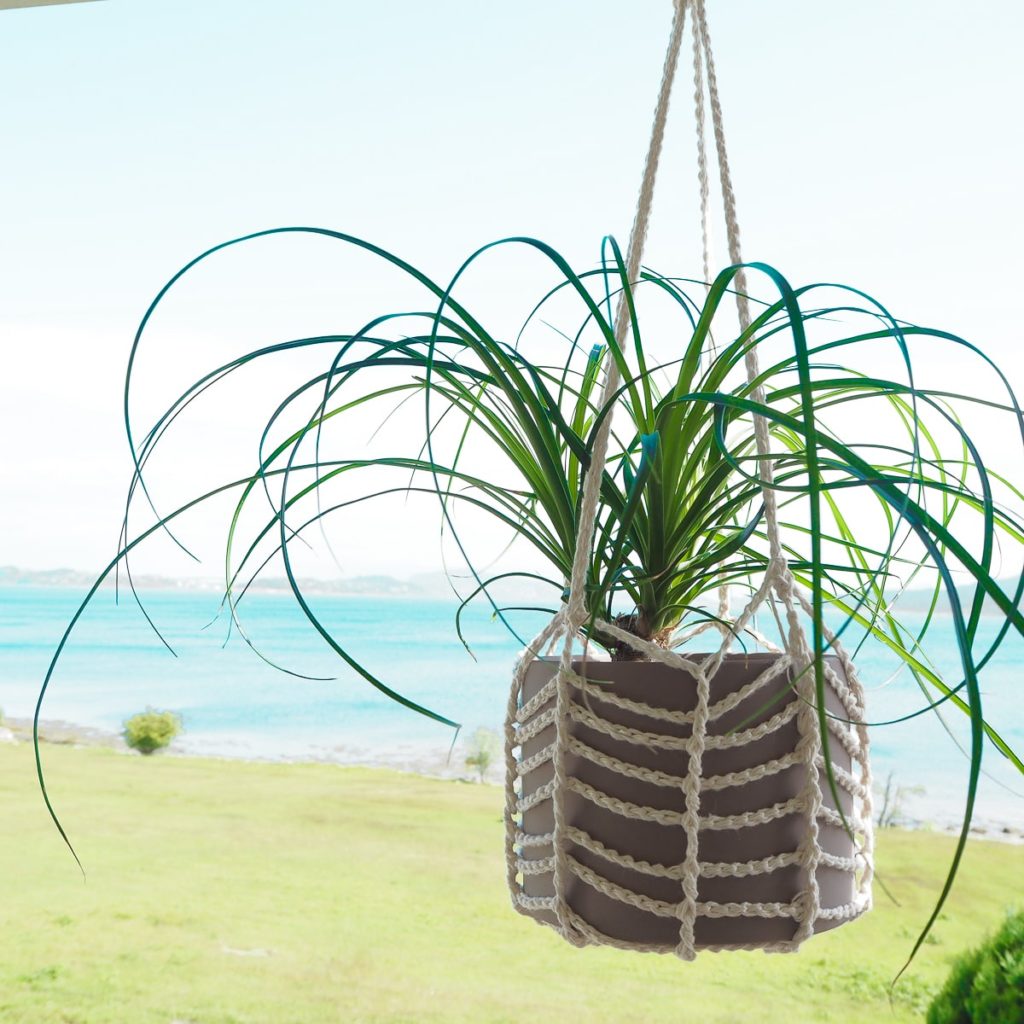 Simple, but also simply fabulous! This easy plant hanger is the perfect home decor addition. It takes only a little time and a little material to make a big eye-appealing impact around your house. Great for summer or any season!
9. Kimono Booties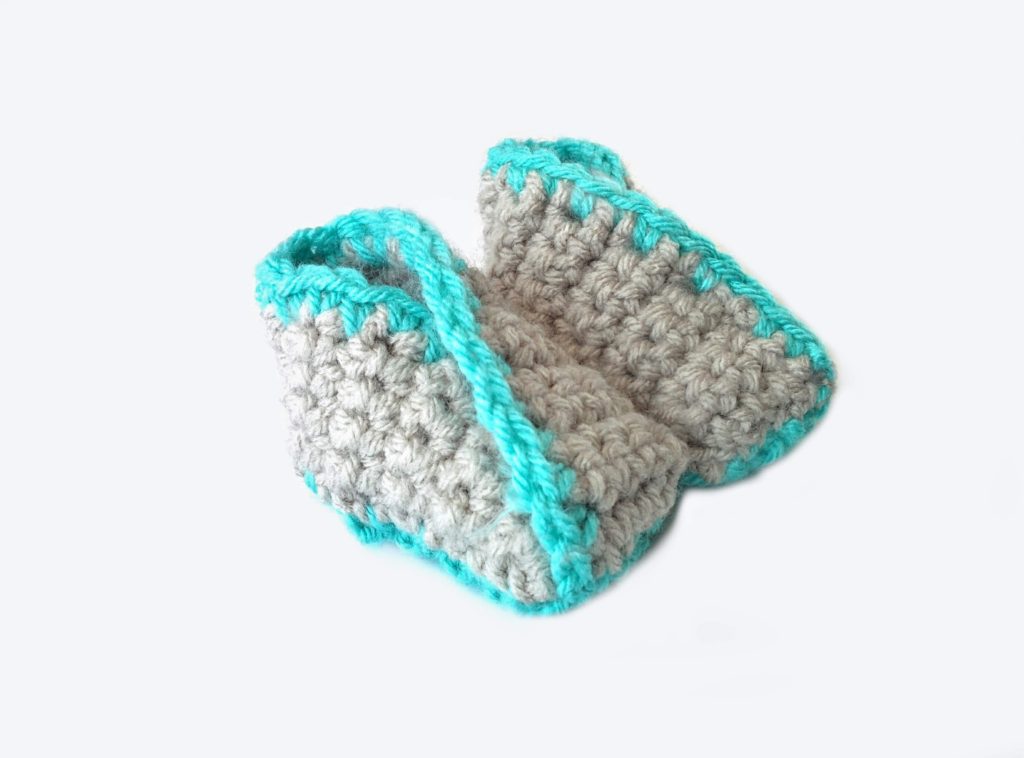 These Kimono Booties have such a simple yet clever design. You won't believe how easy they are to put together! They are a must do for any baby in your life. Plus, they are super beginner-friendly!
10. Luxe Spa Headband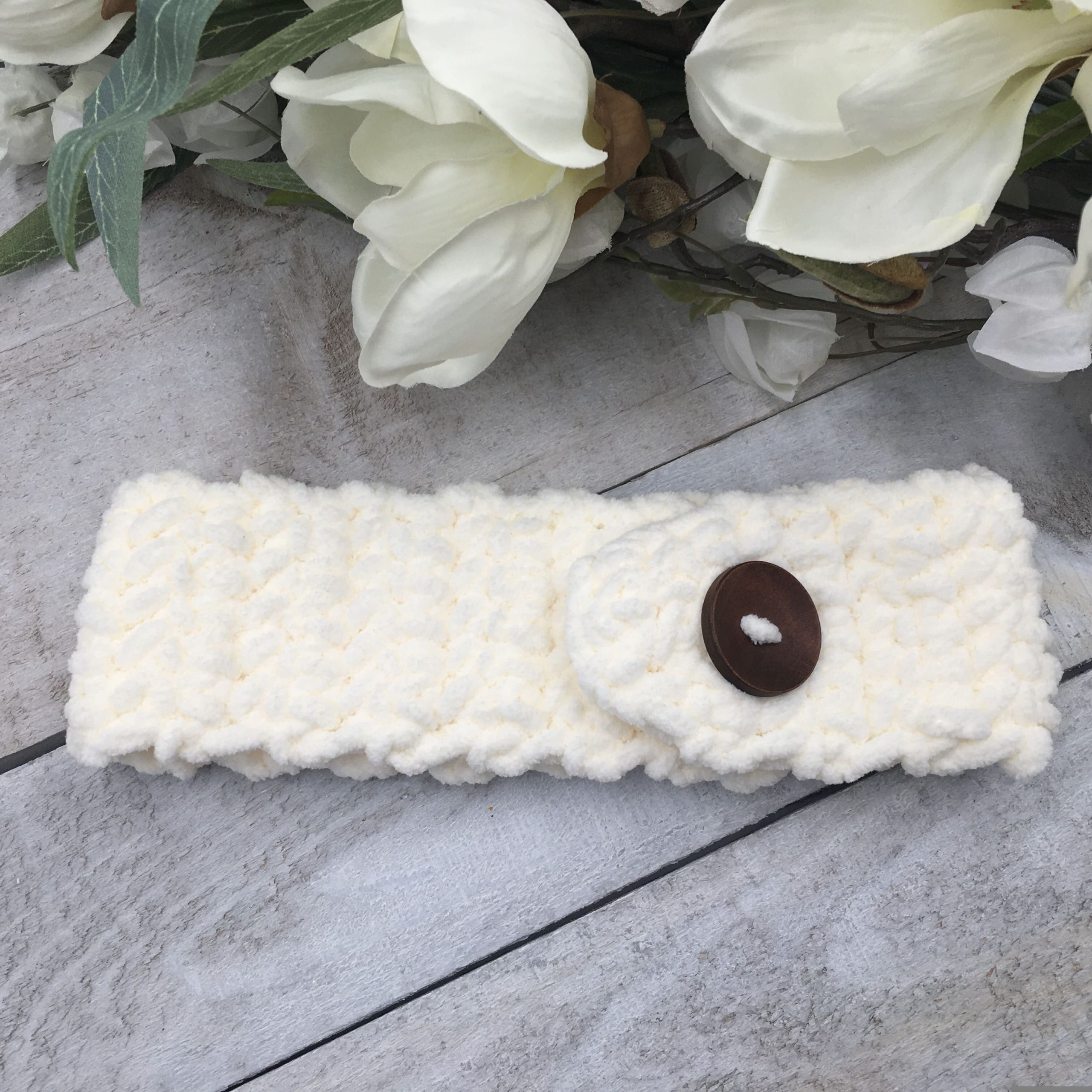 Head bands are super popular and I just love the simple yet elegant design of this Luxe Spa Headband. It looks soft, cozy, and warm – definitely a great addition to spa night!
11. Crochet Rag doll Heart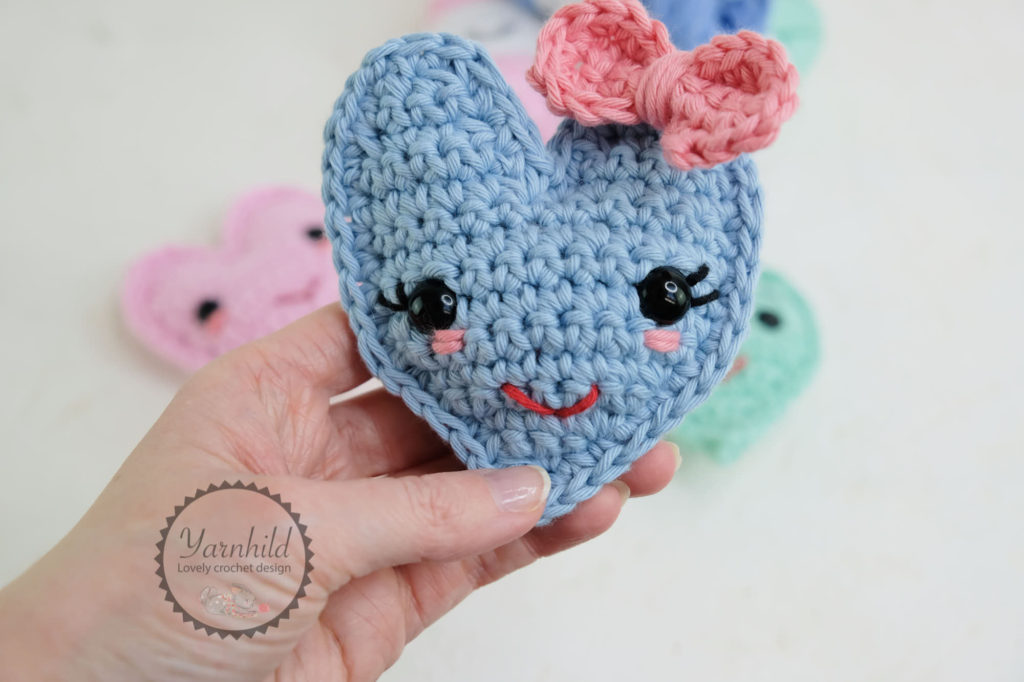 Okay… how cute is this? These Crochet Rag doll Hearts are both adorable and just plain fun! Whip them up for Valentine's Day, as a gift, or even for a little girl's bedroom. Simply wonderful!
12. Brighton Beanie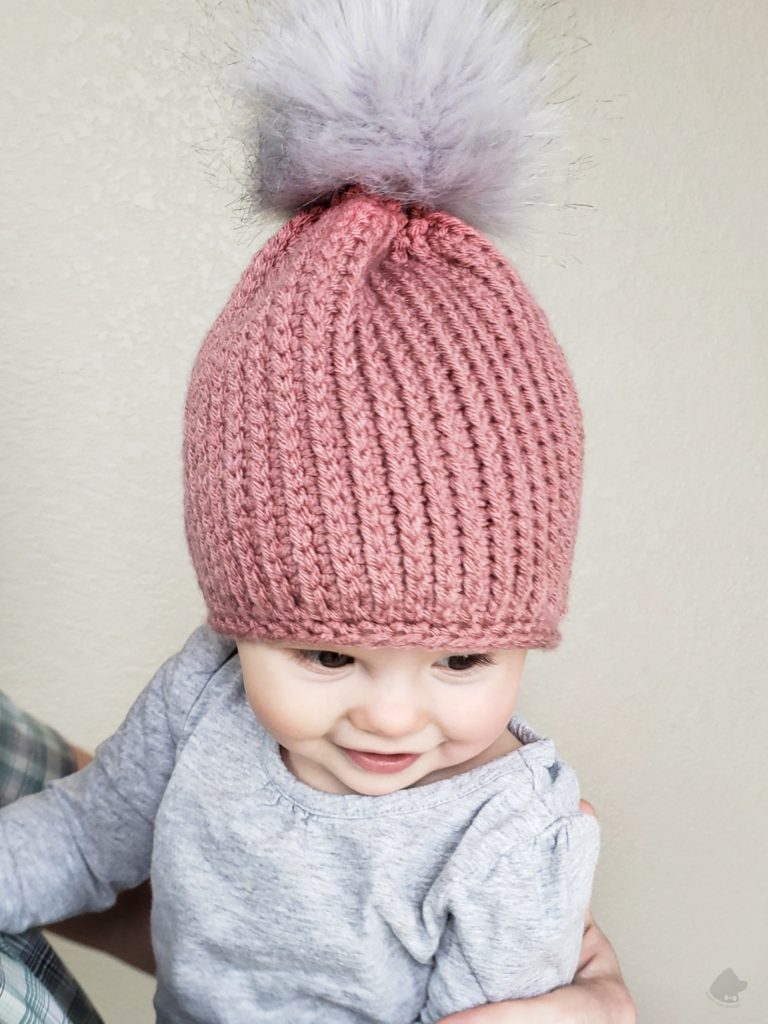 Cute, cute, cute! I mean both the baby and the beanie folks!. This Brighton Beanie actually has the easiest construction – so it's great for even the newest of crochet beginners. If you are just learning to crochet, this is a must try!
13. X Bangle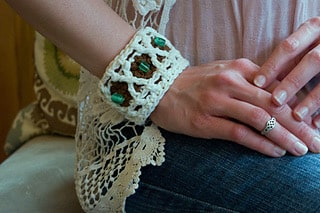 I have one word for you folks – GORGEOUS. If you love crochet jewelry, this one's for you! The X Bangle is absolutely sophisticated and stylish. A lovely addition to any outfit!
14. The Lacey Little Hat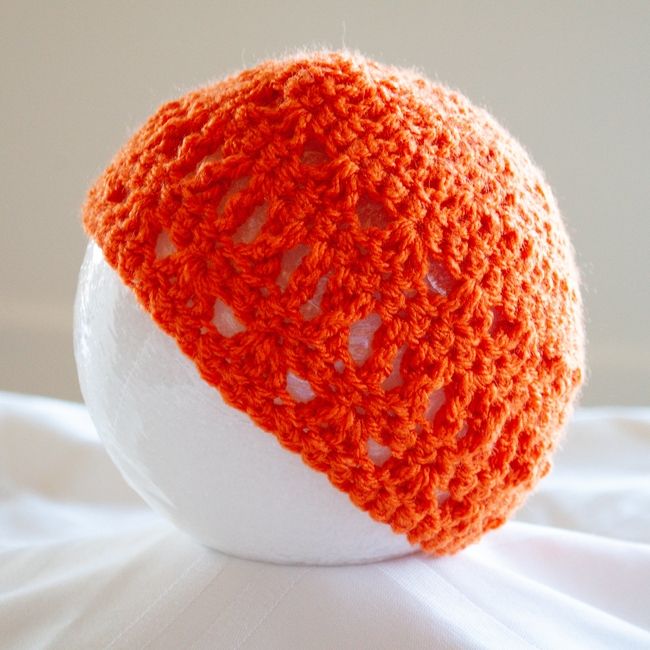 Does your little one need a lightweight hat that still gives enough warmth for autumn or spring? Then the Lacey Little Hat is just what you're looking for! Plus, it's quick to make. A fabulous weekend project!
15. Daisy Headband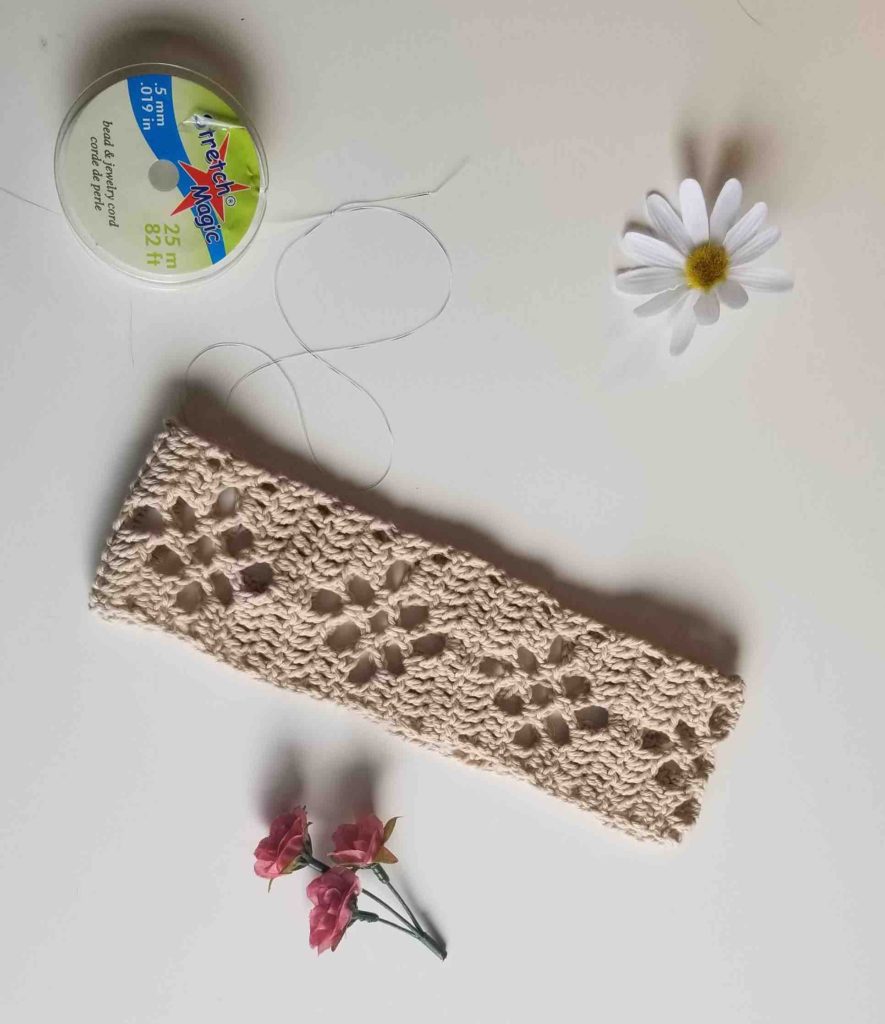 This Daisy Headband is oh so chic. I love it! A lovely touch to your spring or summer wardrobe and if you are a fan of the Boho style – then I know you'll be whipping up a ton of these!
---
There they are folks, fifteen fabulous stashing busting crochet projects to try during this time of national and even worldwide "staying in" – or anytime for that matter.
From simple crochet beanies to elegant plant holders, these fun and easy patterns are sure to keep you busy!
Which one will you start with?
I challenge you to make them all!
---
Thank you for coming to my blog! By sharing my content and/or making a purchase you are making it possible for me to continue producing and sharing free content for everyone to enjoy. I sincerely appreciate your support!
Until next time… Happy Crocheting!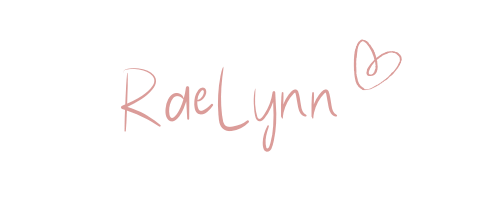 Please Share!