Hi crochet newbies!
Today I am continuing on in my beginner crochet series by teaching you how to yarn over in crochet.
This is a super simple technique, but an important one because yarning over is used in every single stitch you will ever make in crochet.
* This post may have affiliate links. See my full Disclosure Policy for details.
If you already know how to make a foundation chain, then you already know how to do this.
If you have never done a foundation chain before or perhaps struggled with getting it quite right, understanding how to yarn over may help you.
Things to know before you start:
What is Yarning Over
in Crochet?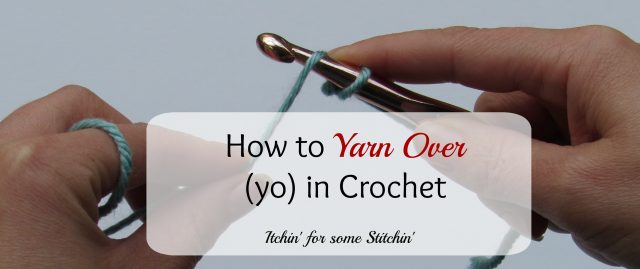 First, let's go over exactly what yarning over is.
Essentially, yarning over means wrapping the yarn over your crochet hook and it is the most basic step when making a stitch in crochet.
You may see it written as yarn over (abbreviated yo) or yarn over the hook (abbreviated yoh). They mean exactly the same thing.
Yarn overs are used before or after you insert the hook into the next stitch, and depending on the stitch you are working, you may yarn over two or more times.
Yarning over is a very simple technique, but you have to do it correctly or you won't be able to pull the yarn smoothly through the stitch.
Let's practice!
How to Yarn Over in Crochet
Step 1. Make a slip knot.
See link to tutorial above if you don't know how to do this.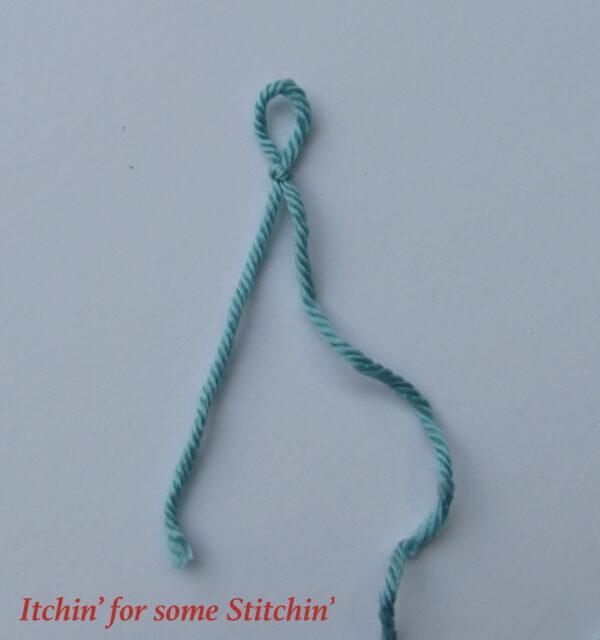 Step 2. Slide the slip-knot onto the shaft of your hook.
Step 3. Using your yarn hand (non-dominant hand), hold the tail of the slip knot between your thumb and forefinger.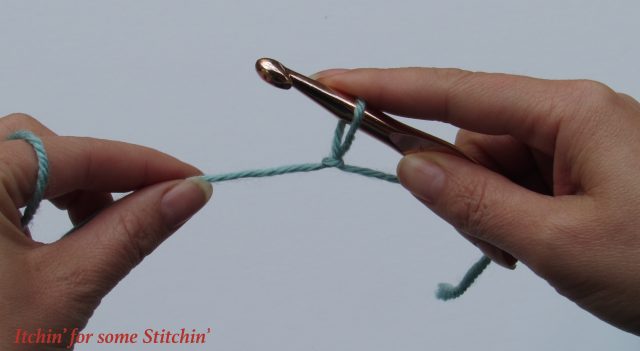 Step 4. Using the forefinger on your yarn hand, bring the yarn up behind the hook.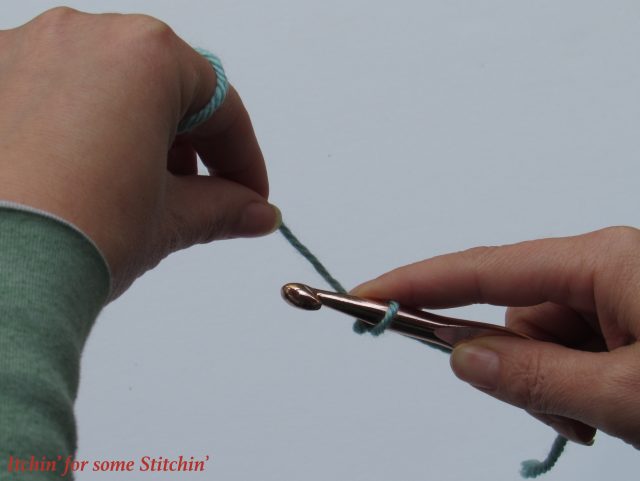 Step 5. Place the yarn over the shaft, laying it between the slip knot and the throat of the hook (upper area of the hook) with the yarn pulled toward you.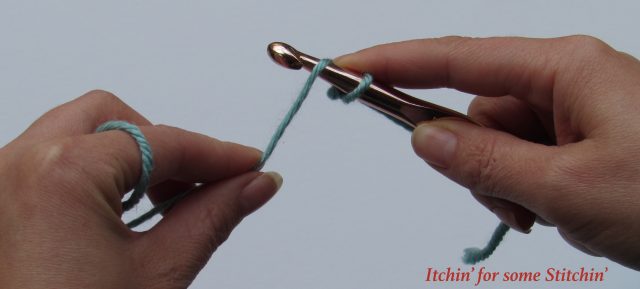 Practice the yarn over motion until you are comfortable with the technique.
Do not wrap the yarn over your hook from front to back. It must be wrapped from back to front, otherwise, crocheting is more difficult and you will end up with twisted and tangled stitches.
When you are actually working a stitch, you yarn over and "hook" the yarn in the tip (hook) of the crochet hook.
The yarn is then pulled through an existing stitch or loop(s) as part of the working stitch.
There you have it. Easy peasy!
More Crochet Tips & Tutorials
Ready to learn more? Check these out!
1. How to Hold the Yarn While Crocheting
2. How to Read a Crochet Pattern
4. How to Crochet a Foundation Chain
---
You can also download my free Beginner's Guide: How to Go From Crochet Clueless to Crochet Confident in Just 9 Steps! (sign up below)
---
Additionally, you can follow me on Facebook and join my Facebook group for crochet beginners!
I share lots of tips & tutorials to help you along in your crochet journey!
Plus, since it's open to experienced crocheters too, you can get some really great advice from different perspectives – all the while gaining new friends and crafty inspiration!
---
Thank you for coming to my blog! By sharing my content and/or making a purchase you are making it possible for me to continue producing and sharing free content for everyone to enjoy. I sincerely appreciate your support!
Until next time… Happy Crocheting!