Hi folks!
Today I want to show how to do the ever so easy single crochet stitch.
This is one of the most basic crochet stitches and it is a must know for every beginner! This is, in part, because it is a foundational stitch.
The other reason is that, as I said, it's super simple. Thus, it is a great stitch for new crocheters to cut their teeth on.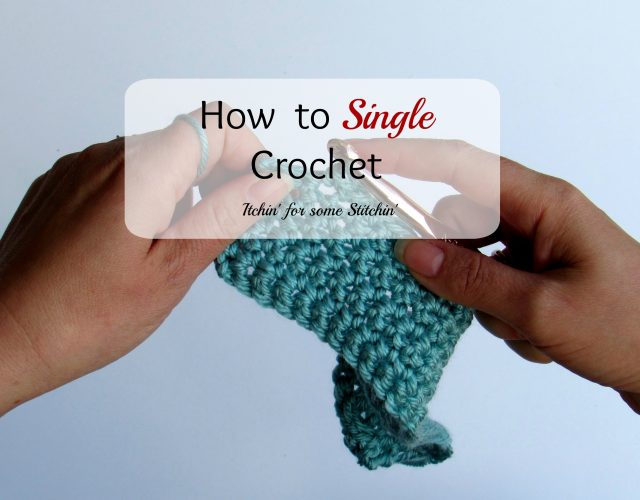 However, the single crochet is not necessarily the first thing a crochet beginner needs to master. Crochet newbies really have a lot to learn.
If you fall in this category, then you need to figure out how to pick your first crochet hook, learn about the different yarns, as well as decide how to hold your yarn and your crochet hook. You also need to master the slip-knot and the foundation chain.
All of this even before you learn any stitches!
It's okay if you don't know how to do any of these things yet. It's okay to be an absolute beginner. Just click on the links and you'll go straight to easy tutorials that will teach how to do each one.
However, if you've already mastered those skills and are ready to move onto your first stitch, then this is the post for you!
The Single Crochet Stitch
The single crochet is typically the first stitch crochet beginners learn because it is the simplest stitch and it is a good building block for other stitches like the half-double crochet and the double crochet.
In crochet diagrams, you will see the single crochet stitch represented by a + or X symbol, while in a written pattern you will see it abbreviated as (sc).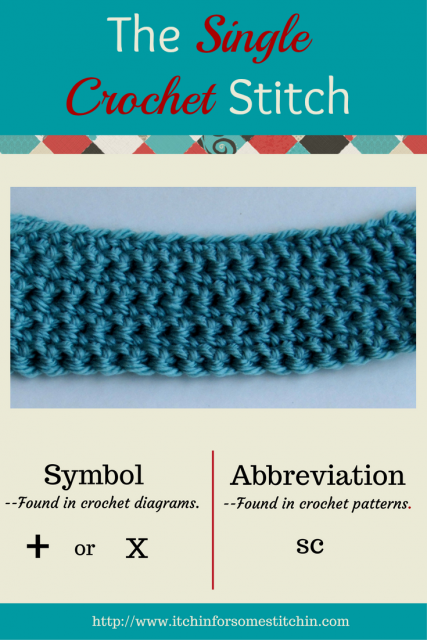 The single crochet is a versatile stitch. It can be used entirely by itself or in combination with other stitches to create tons of beautiful crochet projects. It can also be worked in rows or in rounds (circles).
It is great for making larger projects like hats, scarves, and afghans or to put a simple edging on pillowcases, blankets, tablecloths, skirts, and many other items.
In fact, I honestly don't remember one crochet project that I've done that does not use the single crochet stitch at some point. So, it's vitally important that you not only learn this stitch but master it.
Follow this tutorial to do just that!
---
Check Out These Other Patterns I LOVE!

Crochet Seed Stitch Baby Blanket
Ribbed Baby Beanie Pattern for Beginners
The Boho Goddess Kimono Cardigan
---
How to Single Crochet
Love Pinterest? I do!
[li]PIN this tutorial to your Pinterest boards for later HERE. You can also follow all my boards![/li]
Step One
Insert your hook.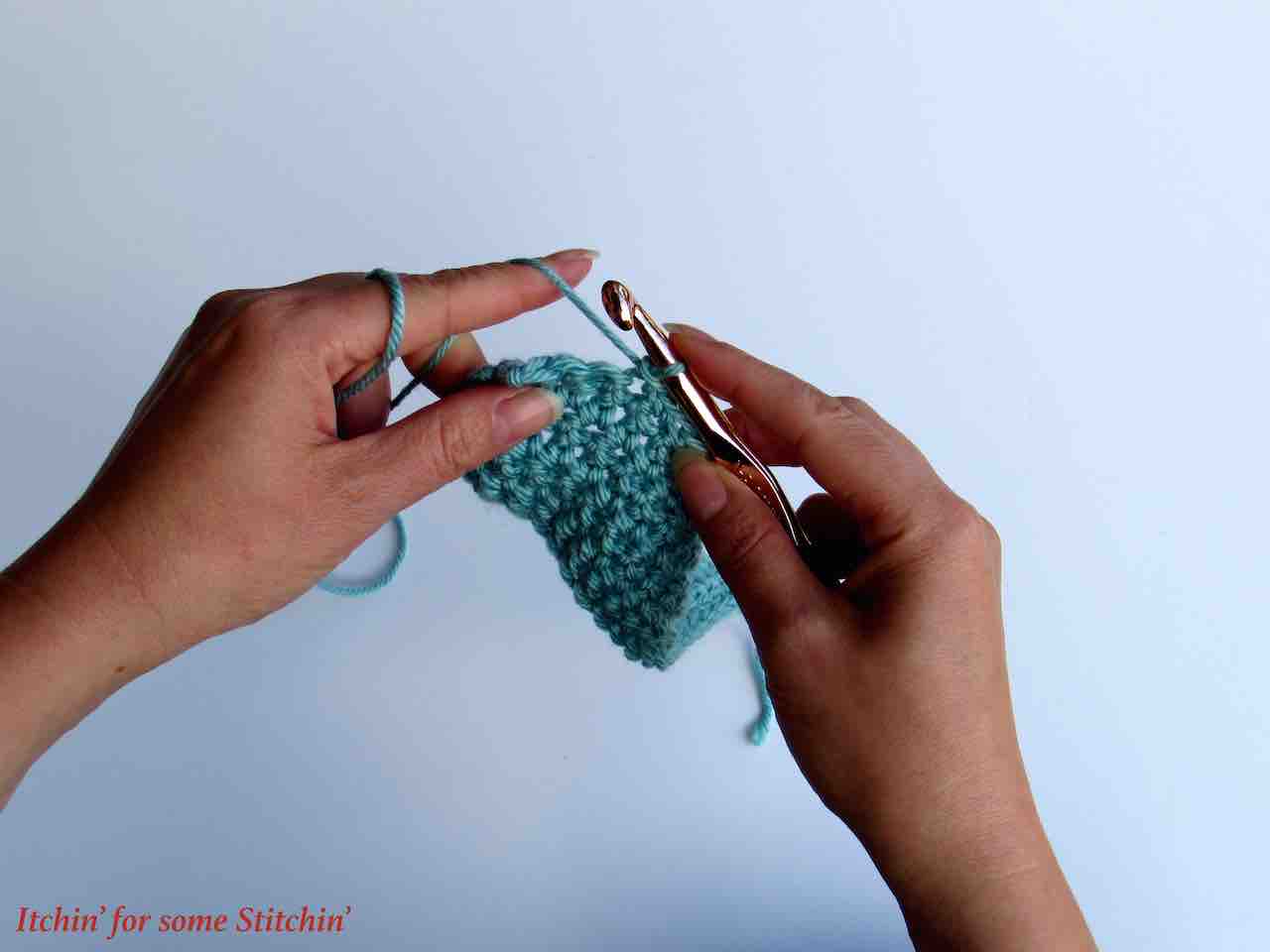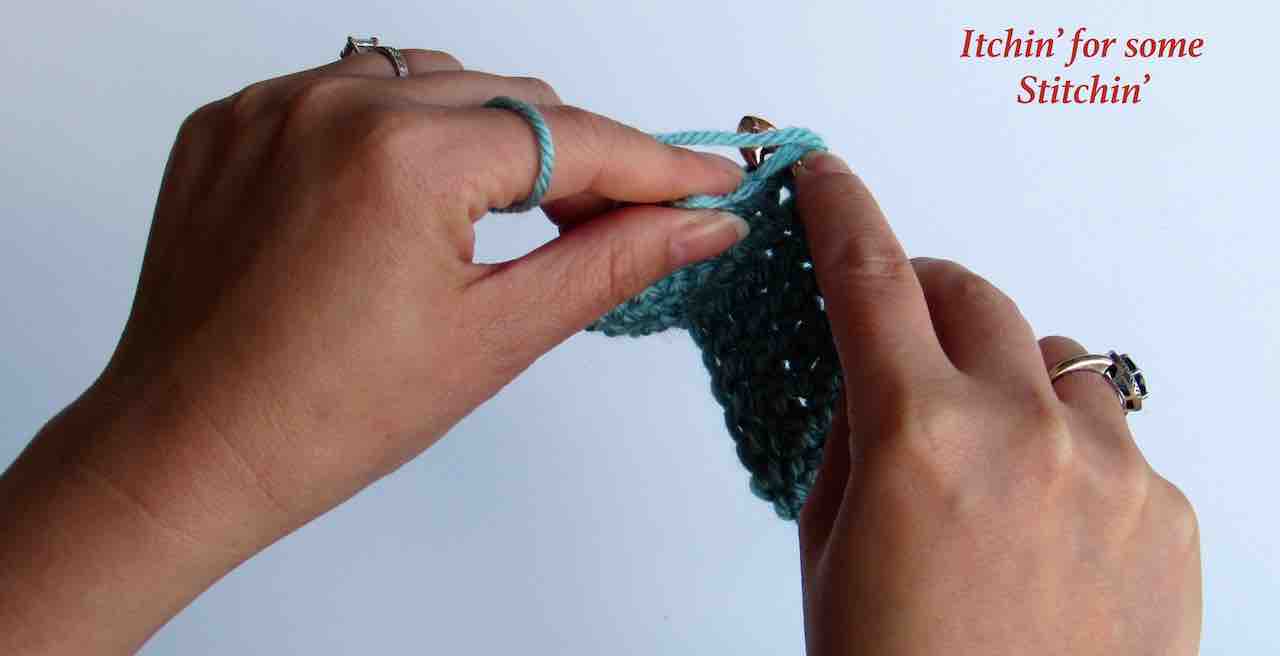 Where, you might be asking? Well, it depends on where you are in your project or pattern.
If you have just completed the foundation chain then you insert the hook into the first chain stitch (chain 5).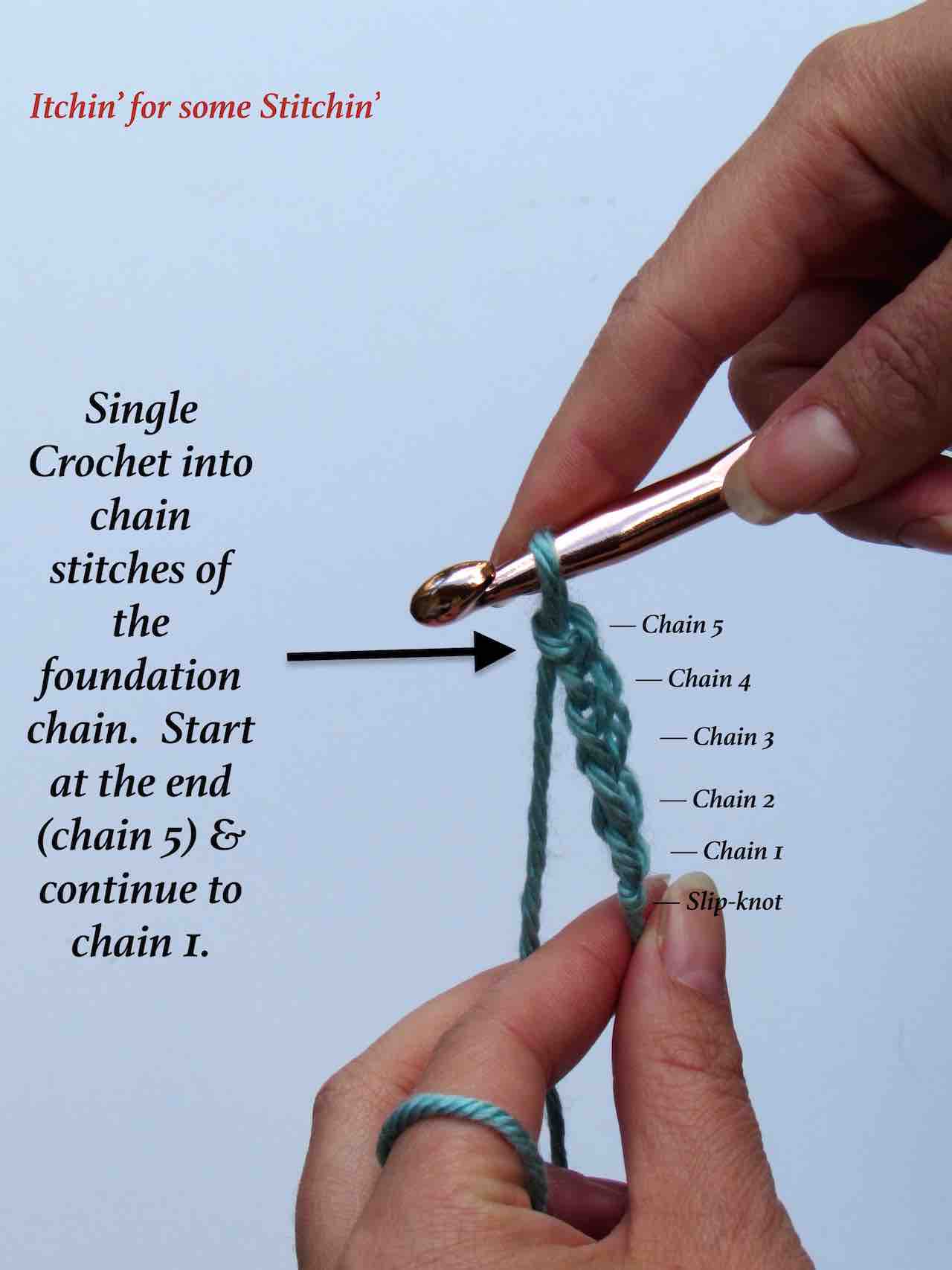 If you are further along in your project then you insert your hook into the stitches on the row directly below the row you are working on.
For instance, if you are creating row 5, you would place your hook into the stitch directly below on row 4.
Where in the stitch do you place your hook?
For the most basic single crochet, insert the hook underneath both loops of the stitch. You can also insert it into only the front loop or only the back loop to make different patterns.
Review How to Crochet: Quickstart Guide for Beginners to see the different ways you can insert your hook into your crochet project.
This tutorial demonstrates inserting the hook under both loops. In this scenario, there will already be one loop on your hook and you already have several rows of single crochet stitches, so you insert your hook into the next working stitch directly below the row you are working on.
Step Two
Yarn Over (yo).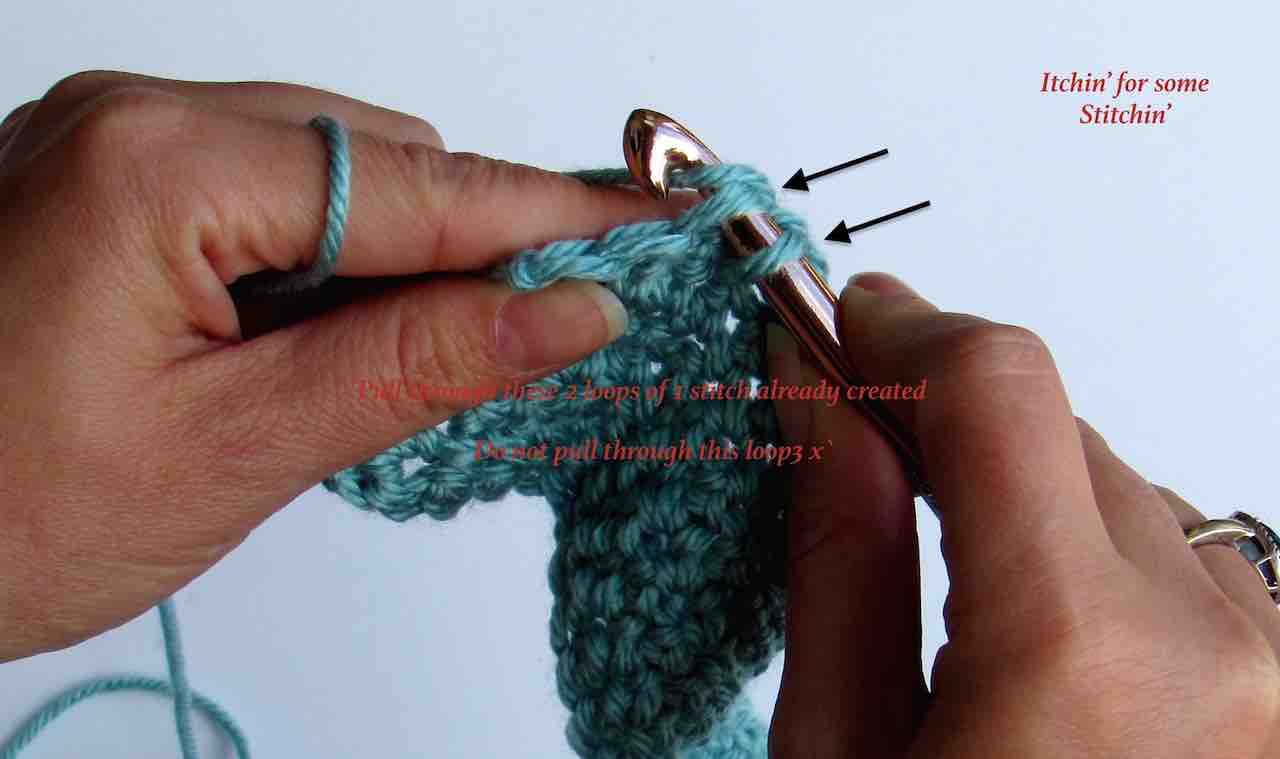 Wrap the yarn over your crochet hook and grab it with the tip (hook) end of your hook.
Step Three
Pull the loop through.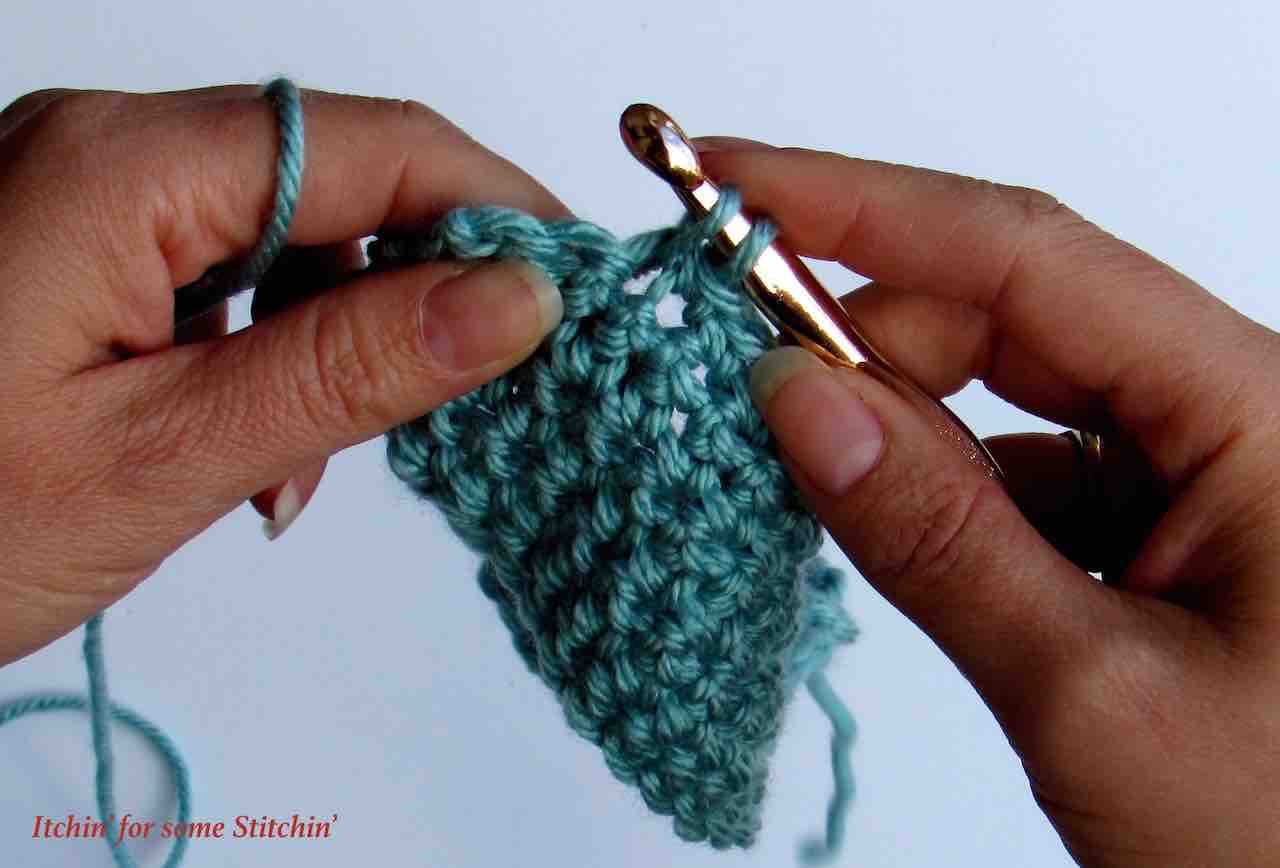 Pull the yarn through both loops of the stitch where you inserted your hook, but not through the loop that was already on the hook. This creates two loops on your crochet hook.
Step Four
Yarn Over Again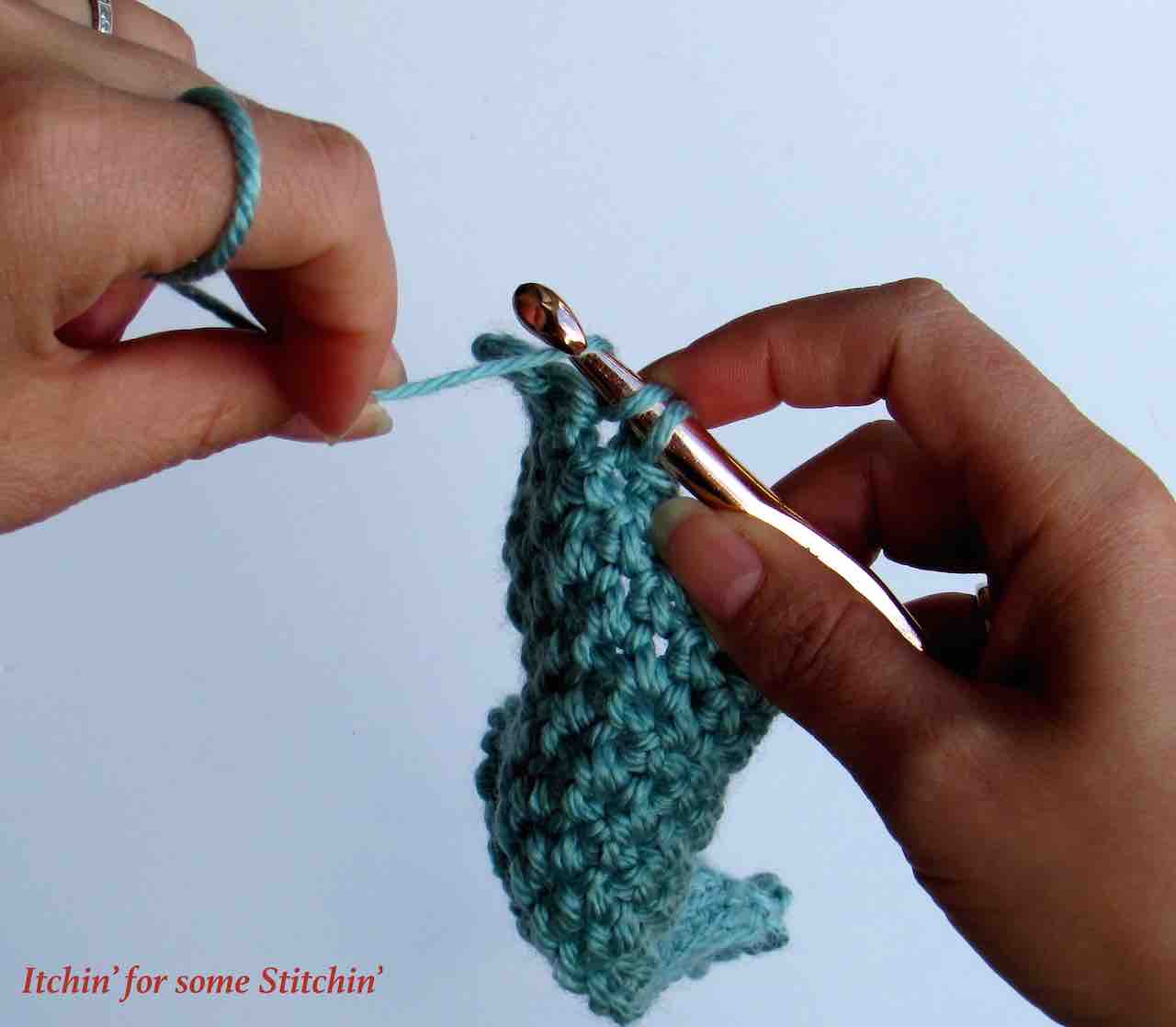 Wrap the yarn over the crochet hook and grab it with the tip (hook) of the hook.
Step Five
Pull-Through.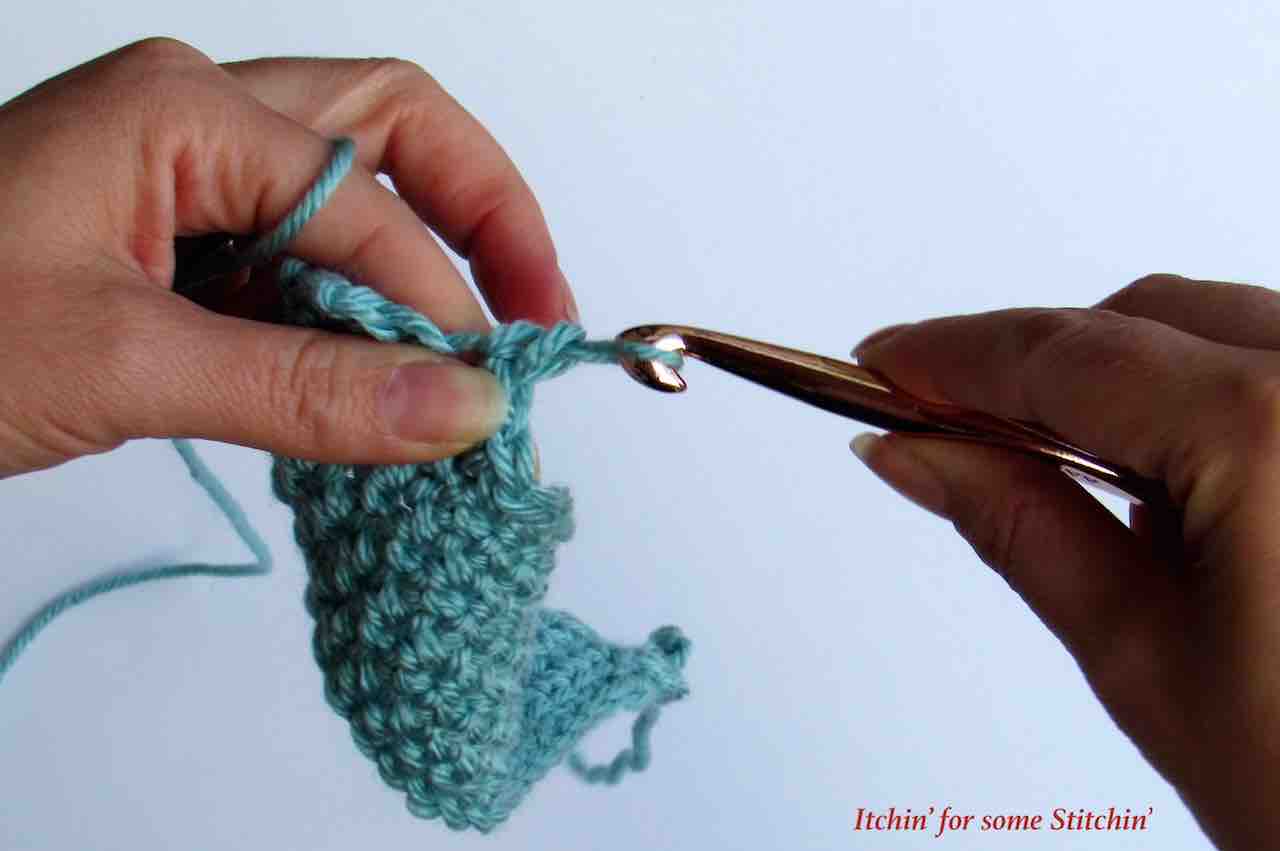 Pull the yarn through both loops on your hook. You've now made one single crochet stitch.
Step Six
Repeat.
You should have one loop remaining on your crochet hook. This loop is the starting point for your next stitch. Repeat steps one-five to create even more single crochet stitches.
Need to see it in action? Check out the video tutorial.
Tips & Advice
One
Now, at this point in your education my crochet padawans (if you didn't get my geeky Star Wars reference, padawan means learner), I would recommend you to do one thing. Practice. Practice. Practice.
Do nothing but single crochet over and over and over again. When I was first practicing the single crochet stitch I made a scarf entirely of single crochets repeated again and again.
I know this isn't what you want to hear. I know you want to jump right into something simple, but more exciting. I get it. I've been there. But, I promise you, folks, it will benefit you to practice this one stitch repeatedly before moving onto more complicated stitches.
I'm not going to lie. Repeating the same stitch over and over can get boring, but it is necessary when you are first learning to crochet. Follow my advice and I assure you, you'll be grateful later!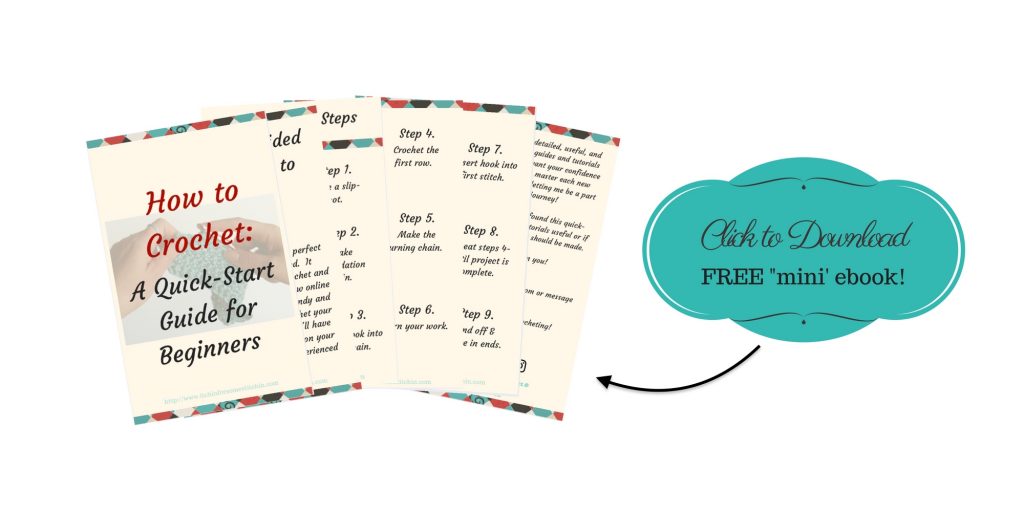 Two
Crocheting into the foundation chain can be tricky. Even after years of crocheting, I find this part to be the most difficult of any project. This is, in part, because the foundation chain is thin and wiggly. It can be hard to control while you are trying to insert your hook into each chain stitch.
Also, crochet beginners tend to make their stitches too tight until they learn proper tension. Tight stitches in the foundation chain can make it difficult to insert your hook into the chains. It can be frustrating and you may want to pull your hair out or throw your hook across the room. Don't! Instead, use a larger hook when crocheting the foundation chain and then switch to a hook that is one size smaller when doing your single crochet stitches.
If you try this tip and are still struggling then you may want to ask an experienced crocheter to do the first round of single crochets for you until you have practiced enough to do it successfully on your own.
---
Things to know before you start your first crochet project:
2 Popular Ways to Hold the Crochet Hook
10 Best Crochet Tips for Absolute Beginners
How to Crochet: Basic Steps for Beginners
---
So are you ready to master the single crochet? Of course, you are!
Single Crochet Patterns
Here are some FREE easy patterns that you can cut your teeth on: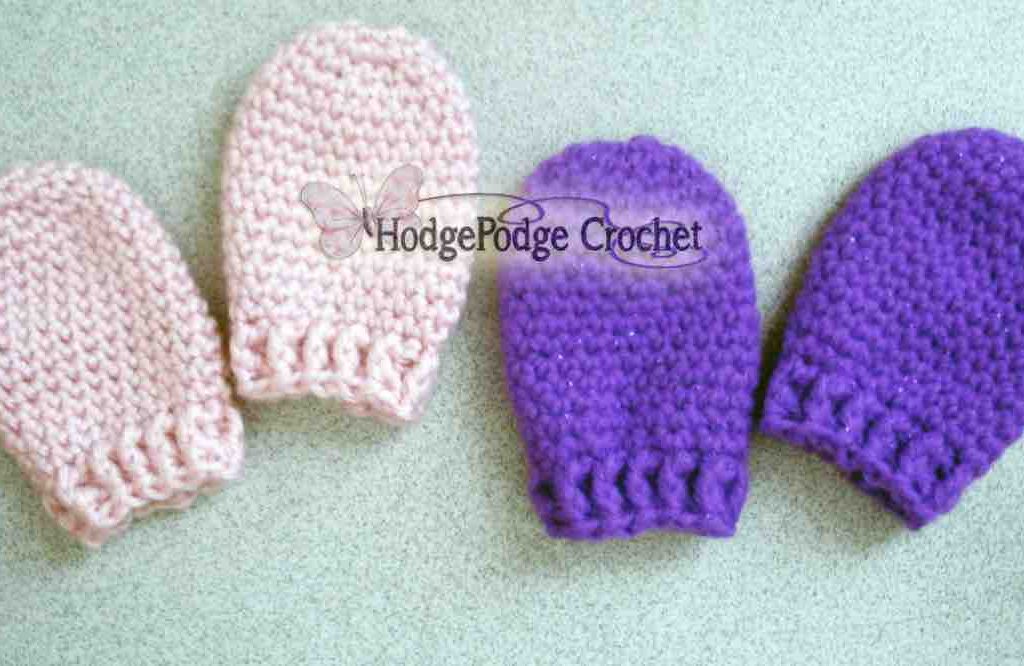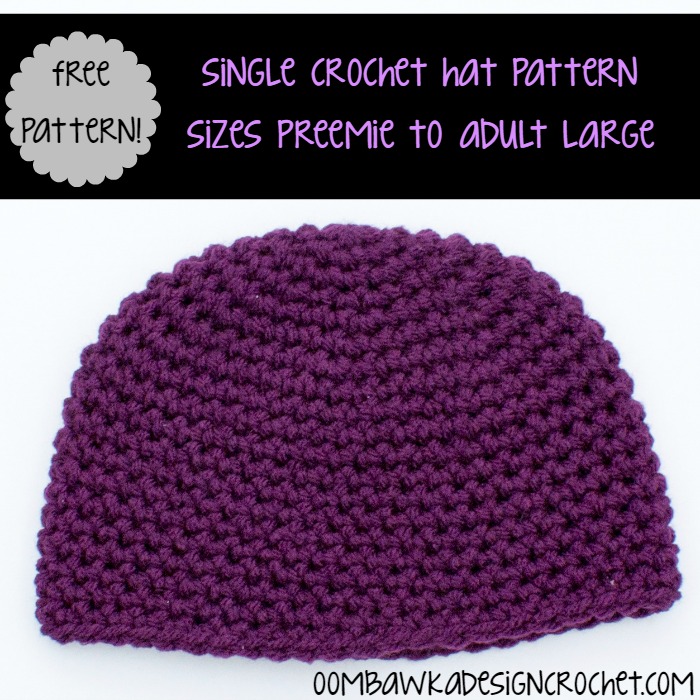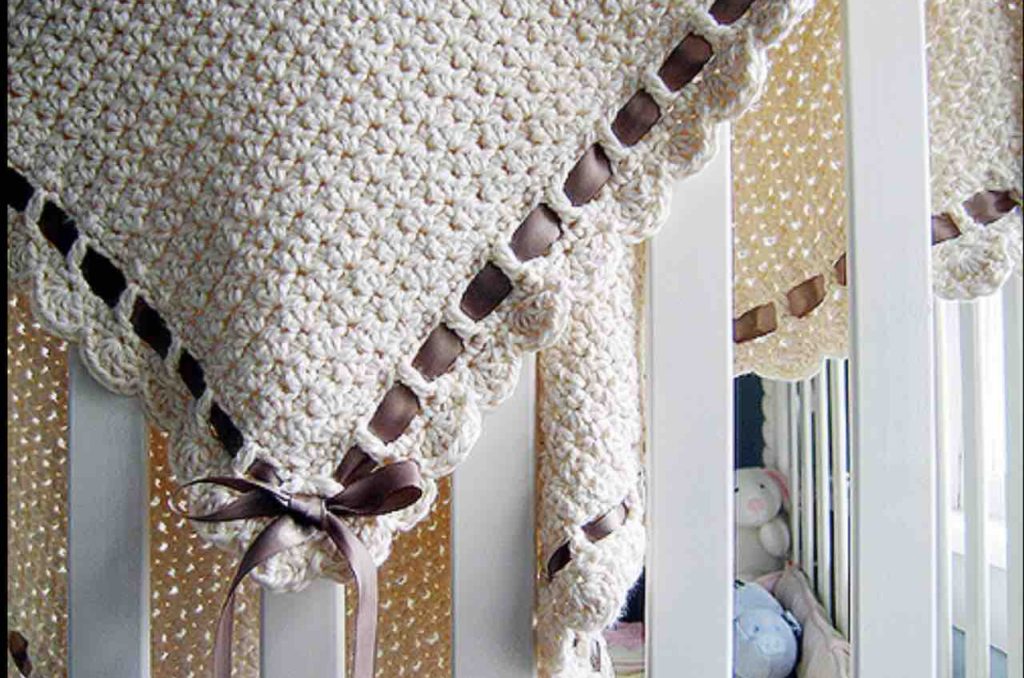 Did you enjoy this tutorial?
Please Share!
Until next time… Happy Crocheting!
Looking for fun crochet community filled with lots of crafty inspiration?
[list style="style6″]
[li]Join Our New Facebook Group – Itchin' for some Stitchin' Beginner Crochet Community[/li]
[/list]
(Experienced crocheters also welcome!)