Okay, folks today I want to show you how to increase a stitch in knitting. In other words, how to add a stitch.
It is not only a very easy technique but an important one.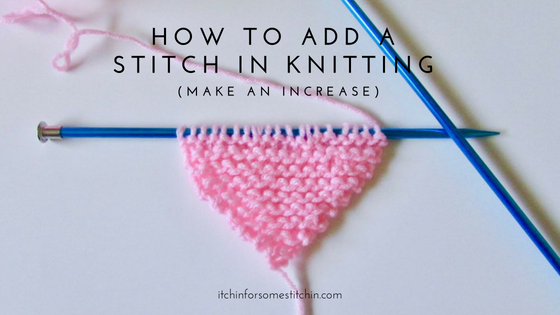 Adding a stitch in knitting is often simply called increasing.
Increasing, and it's counterpart, decreasing (subtracting a stitch in knitting) is done to change the width of your project.
This allows you to make more complex and interesting knitted shapes.
For instance, if you're knitting the arm of a sweater, you will need to increase stitches for the shoulder region and decrease stitches for the wrist.
Increasing and decreasing is how we tailor each knitted piece to our individual curves and shape so that they fit us perfectly!
How to Increase a Stitch in Knitting
Adding a stitch in knitting is a skill that is usually learned after you've mastered the knit and purl stitches.
If you need a review, please click on the link below:
To make an increase in knitting, you need to add an extra stitch (or loop) to your needle. This increases the length of your row by 1 stitch, thereby increasing the width.
There are multiple ways to do this and each method produces a unique "look".
I want to share with you the method I find the most simple. And because it is so simple, I personally think it is the best one for knitting beginners to learn first.
This method generally goes by two different names.
The "knit in front & back". This is often called the KFB Increase and can be seen as kfb or kf&b in knitting patterns.
The "bar increase". Named this way because you'll notice a slight bar after the increase is made. It is denoted as "inc 1" in patterns.
I personally prefer the bar increase, so that is the name I will use in this tutorial.
_________________________________________________________________________________________________________
Other Posts You Will Love!
[list style="style6″]
[li]Everything You Need to Know About Knitting Needles[/li]
[li]3 Easy Ways to Master Joining a New Skein of Yarn in Knitting[/li]
[li]What is Craftsy? And Why I Love It![/li]
[/list]
[list style="style6″]
[li]Be sure to check out my other Knitting Resources![/li][/list]
_________________________________________________________________________________________________________
Please Note that there are two styles of knitting.
Some people can knit in both styles. I, unfortunately, am not one of them. I only knit in the Continental style and thus, this tutorial is demonstrated in that style only.
However, ALL the steps are the same, just the movements to produce those steps are slightly different per style. Thus, you should be able to complete the knitting increase from this tutorial even if you knit in the English style.
How to Knit the Bar Increase
[list style="style6″]
[li]Love Pinterest? I do! Save this tutorial to Pinterest for later HERE. You can also follow all my boards![/li]
[/list]
To start this tutorial, please note that I have 20 stitches in the top (or last) row of my knitted fabric. See the picture below.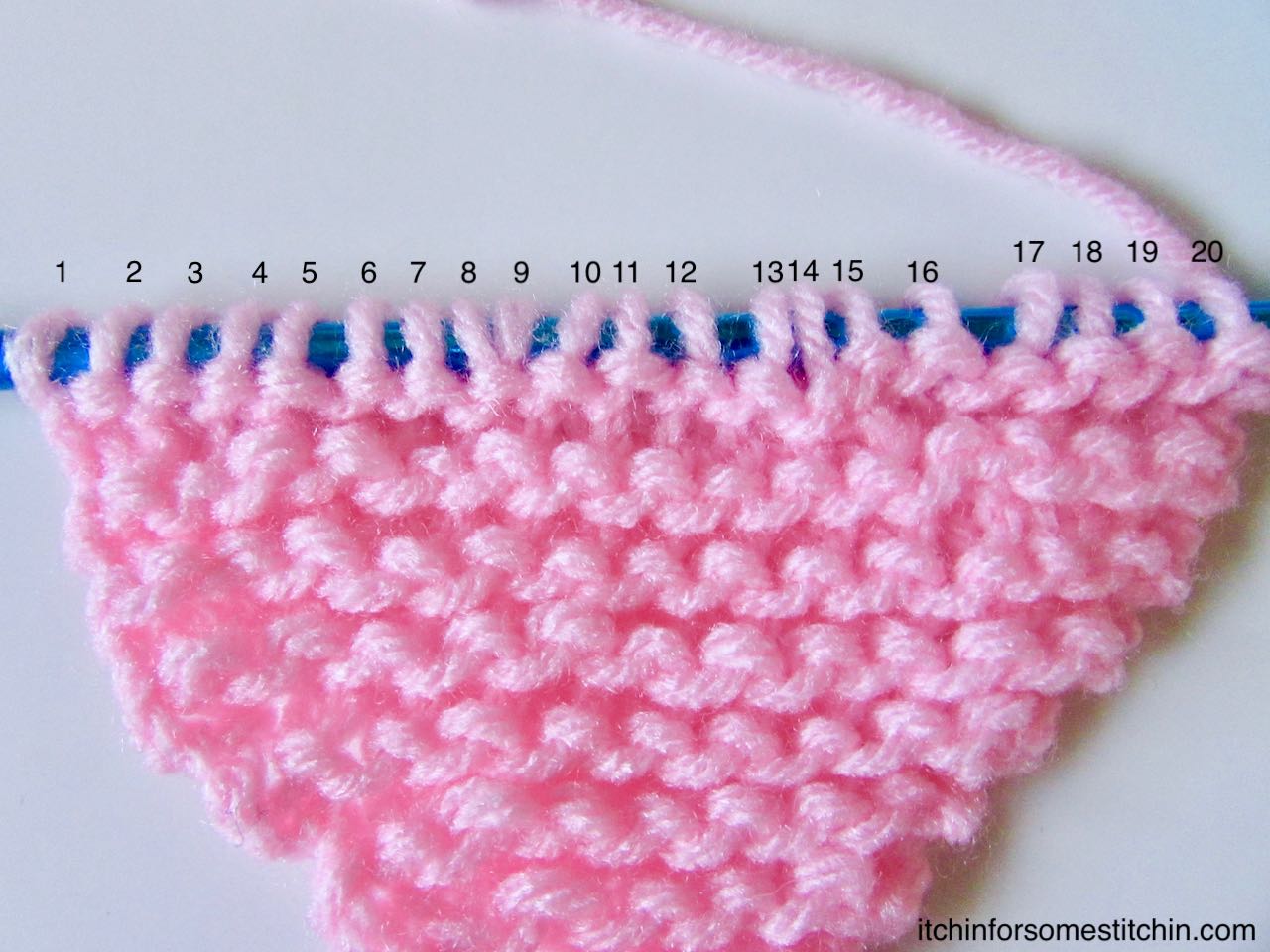 Now, I will show you how to increase the number of stitches by one.
Step One: Knit a stitch like normal.
Insert your working needle through the back of the first stitch on the needle holding all of the stitches.
Your working needle is the needle that is empty of stitches and the needle you will be transferring all your stitches to as you knit.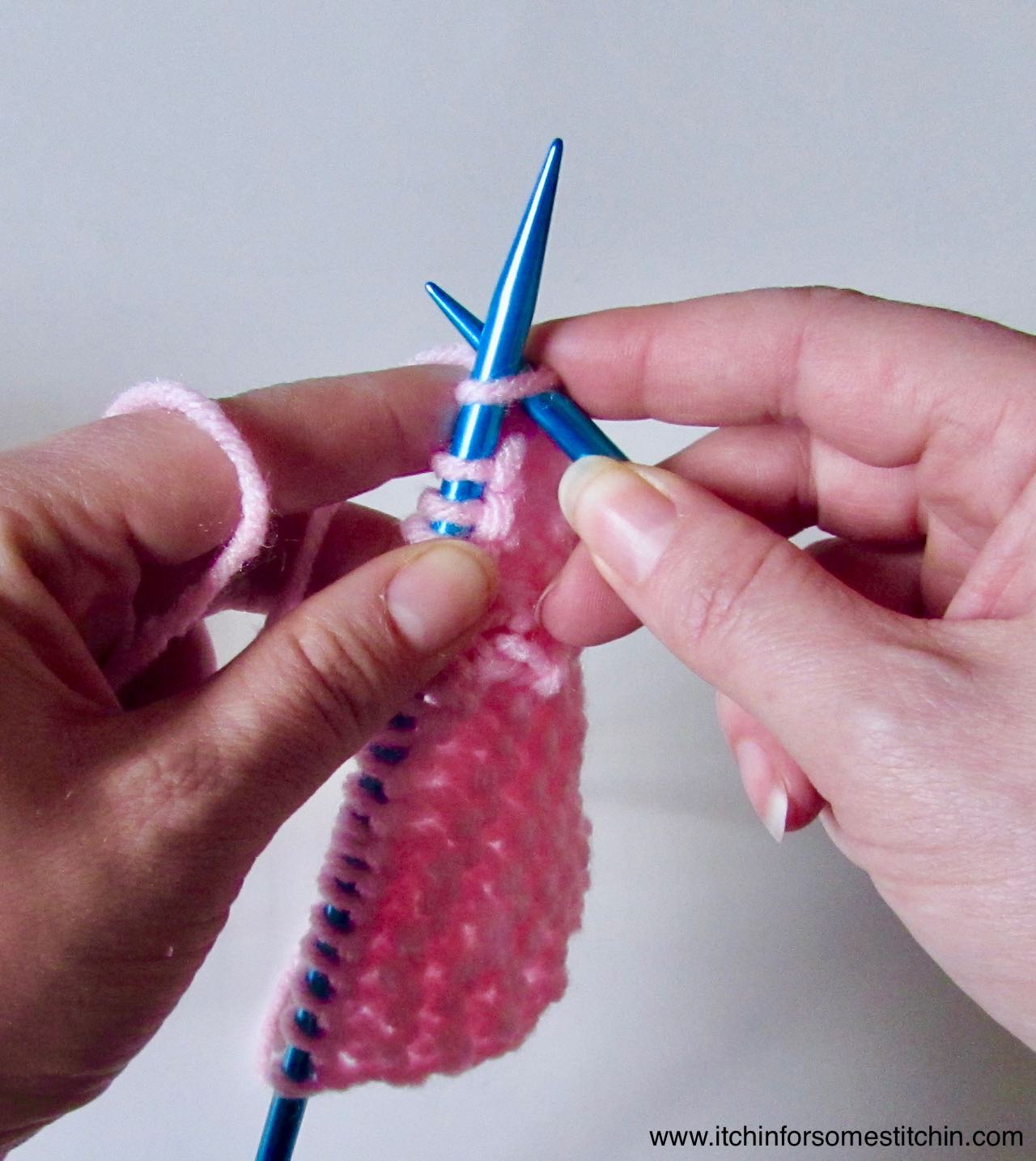 Yarn over and pull through.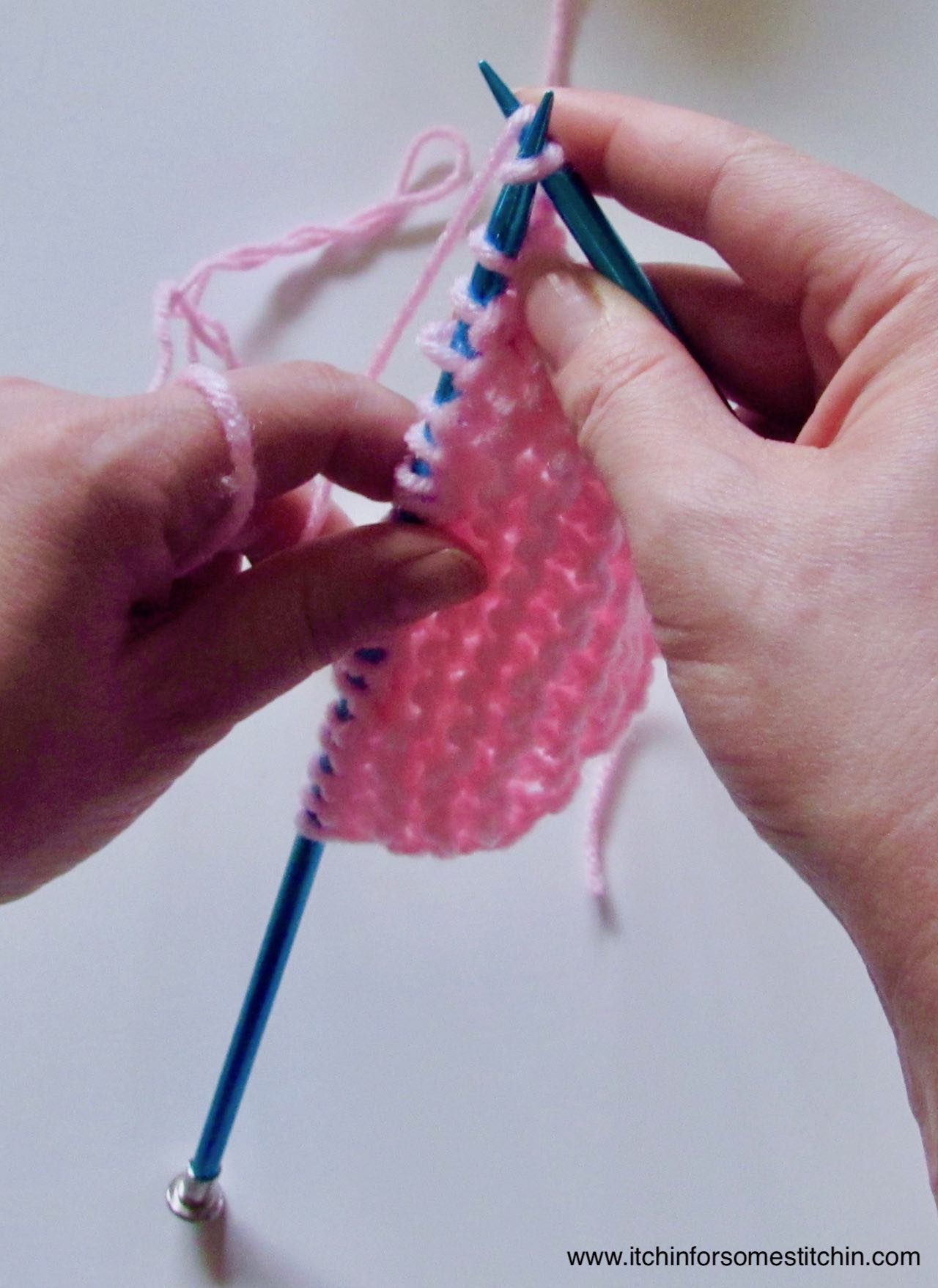 You should now have 1 stitch on your working needle.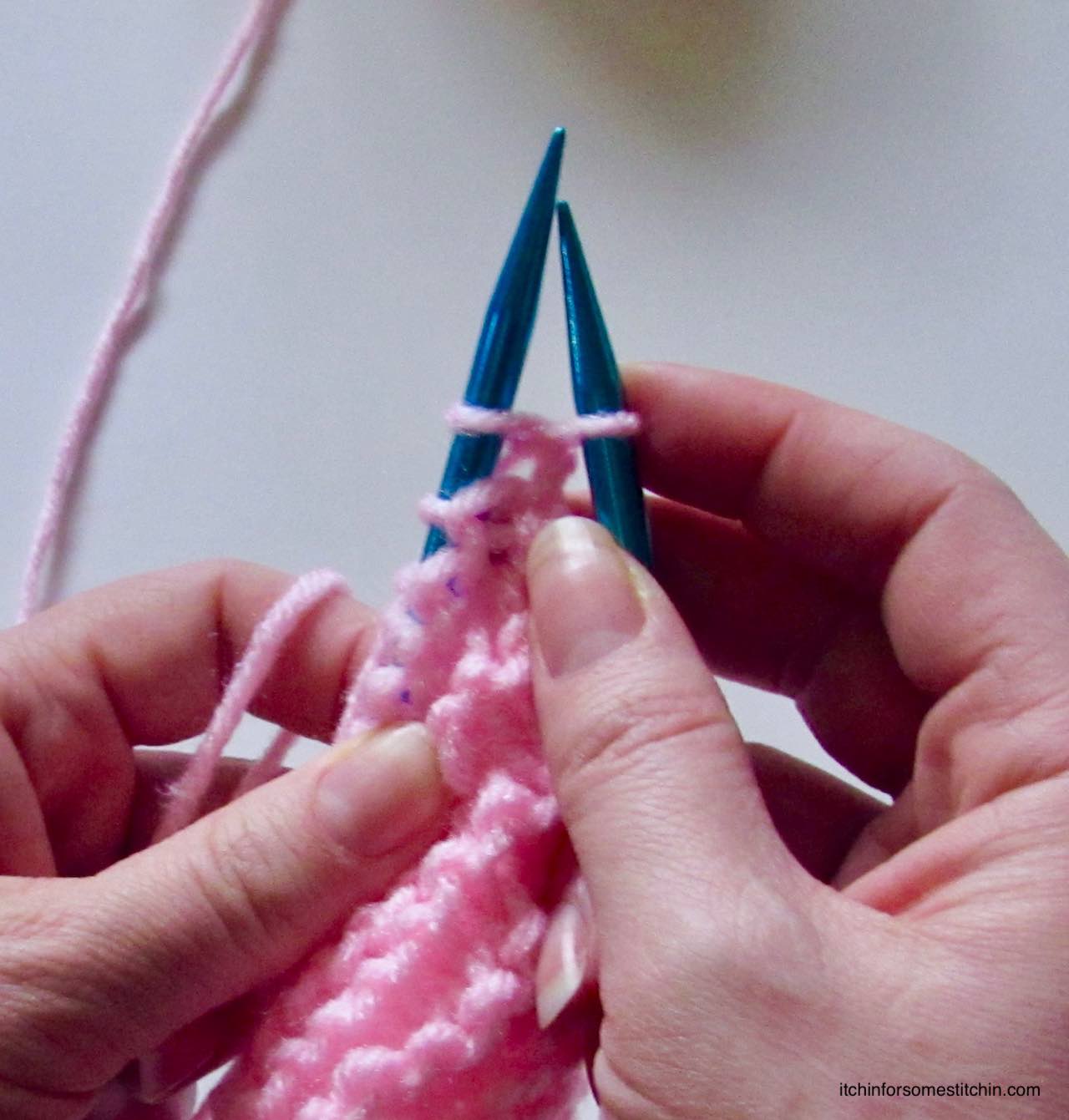 But, do NOT remove the stitch from the needle holding all the stitches like you usually would when knitting.
Step Two: Knit another stitch like normal.
Insert your working needle through the back of the first stitch on the needle holding the original stitches—it's the same stitch you inserted your needle in during step one.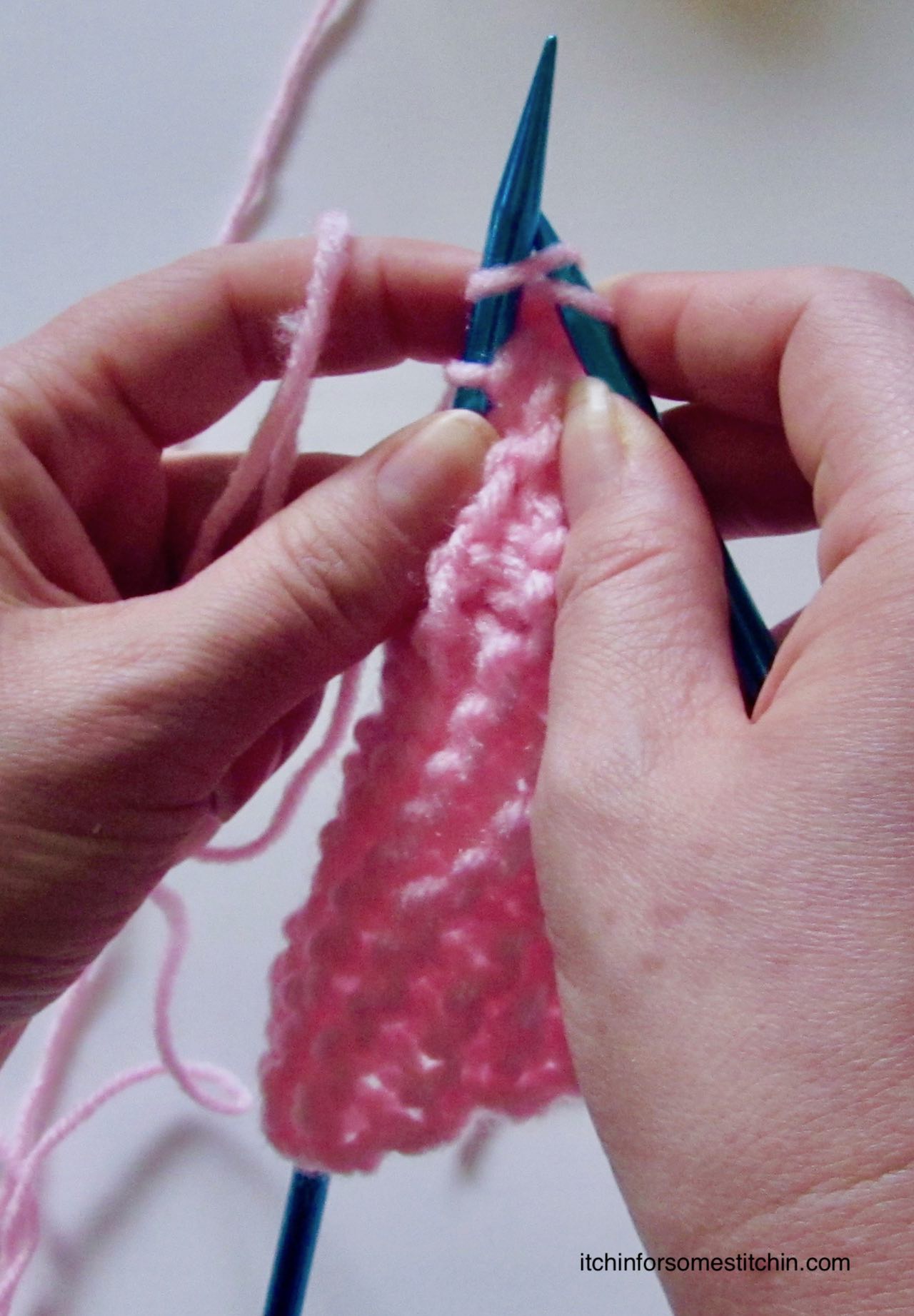 Yarn over and pull the new stitch through.
NOTE: In the photo below, the first stitch on the working needle got pushed up and is hidden under the loop through which I inserted the needle to make the second stitch.
However, it is there, I promise!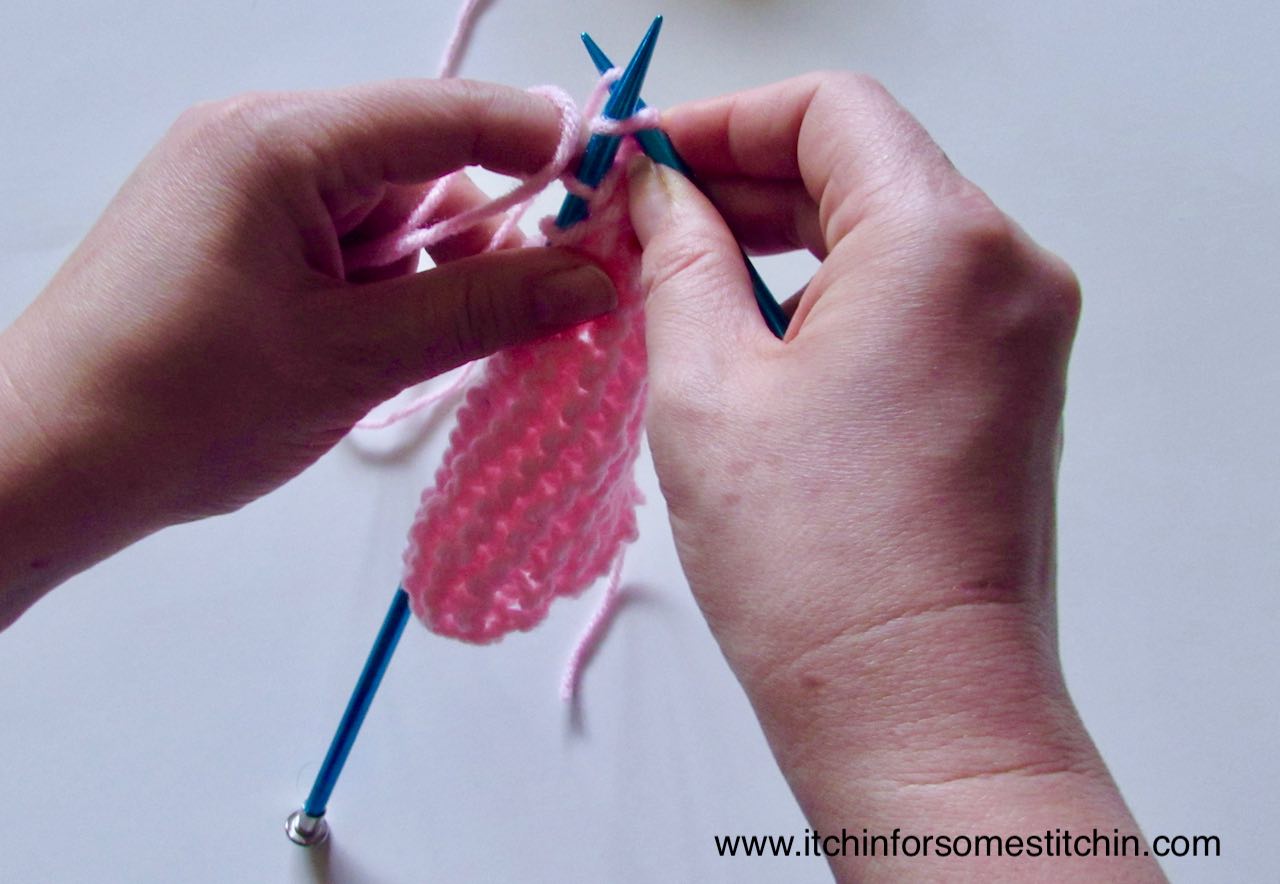 This time DO take the stitch off of the needle holding the original stitches like you usually would.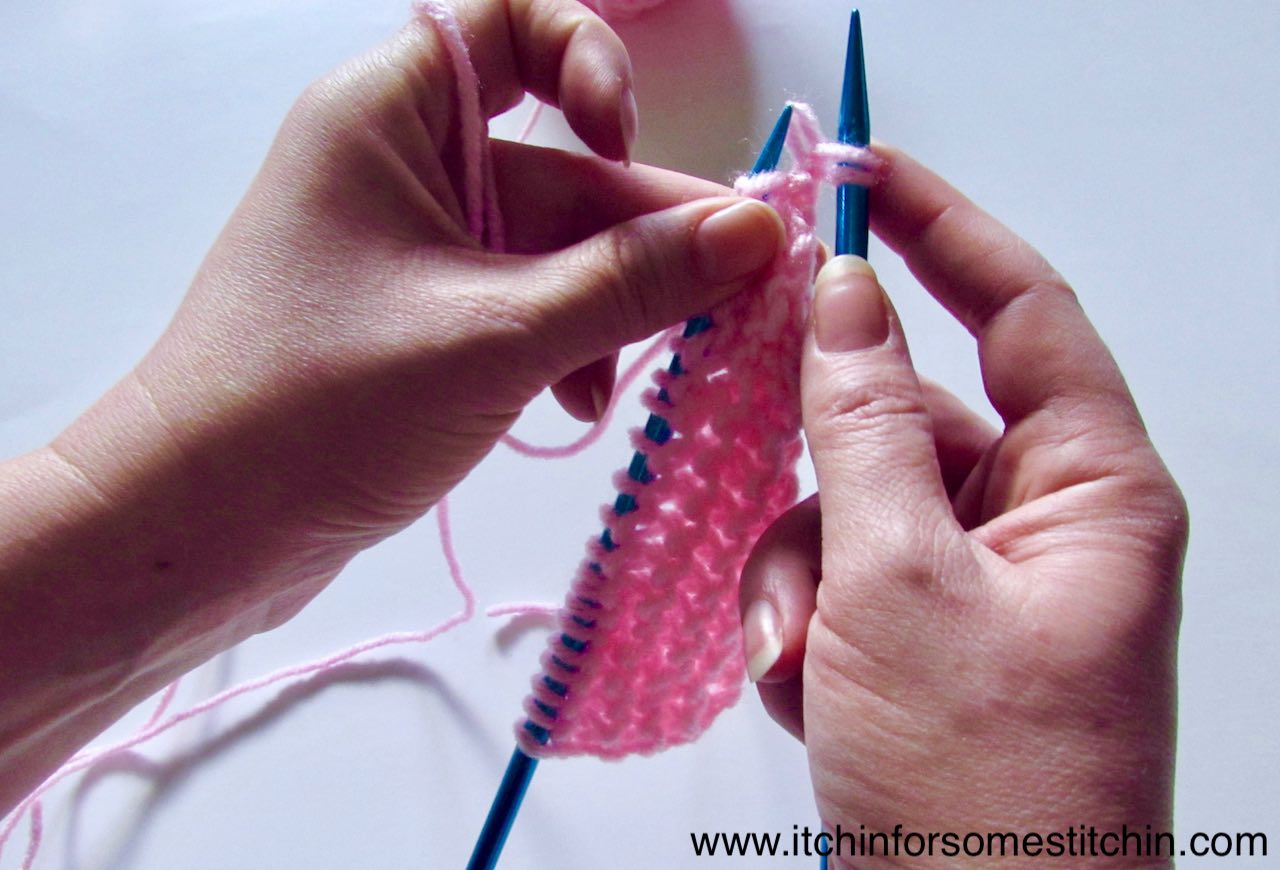 You should now have two stitches on your working needle.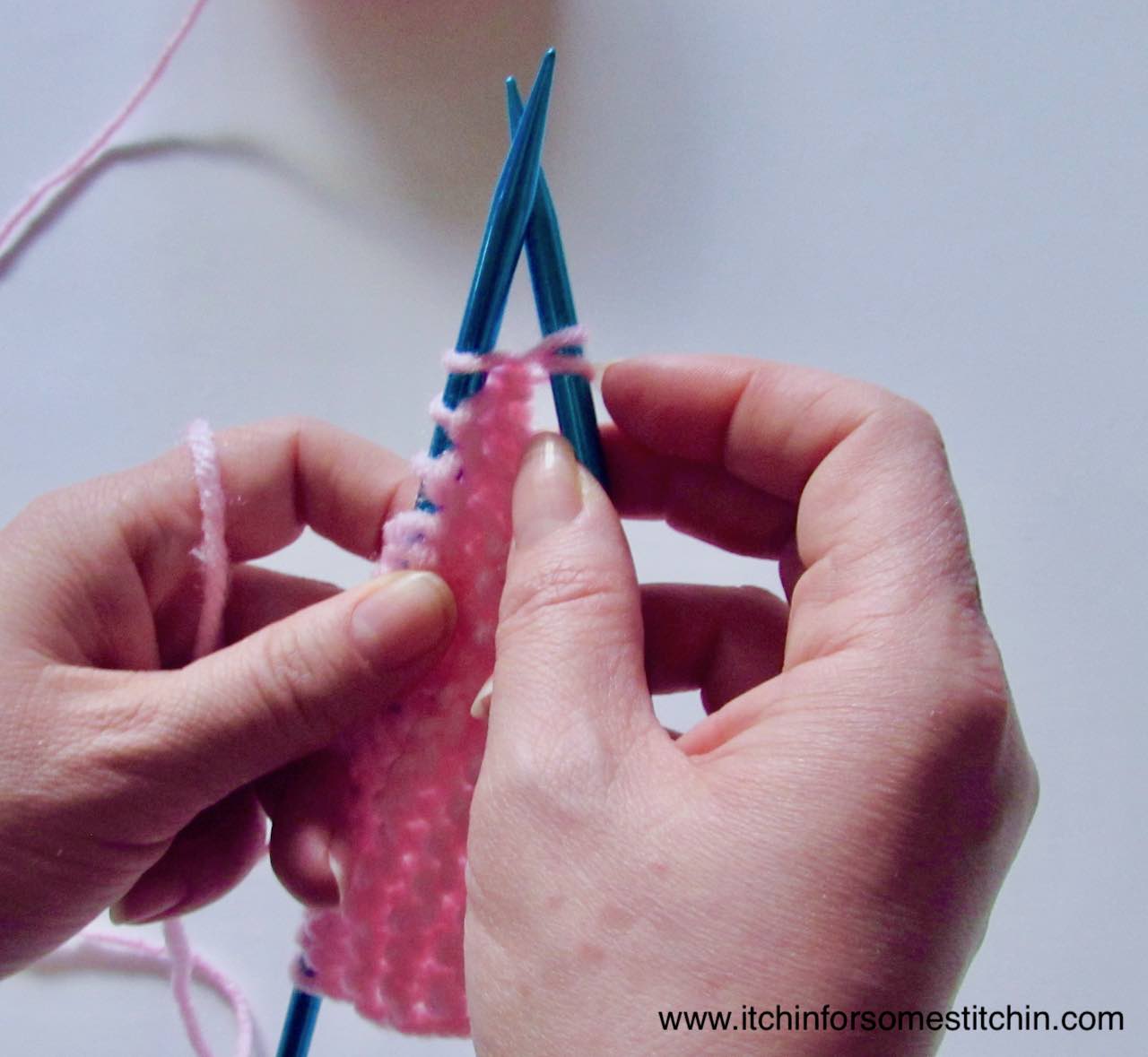 Now, if you complete knitting the entire row as normal, you will find that your stitch count has increased by one.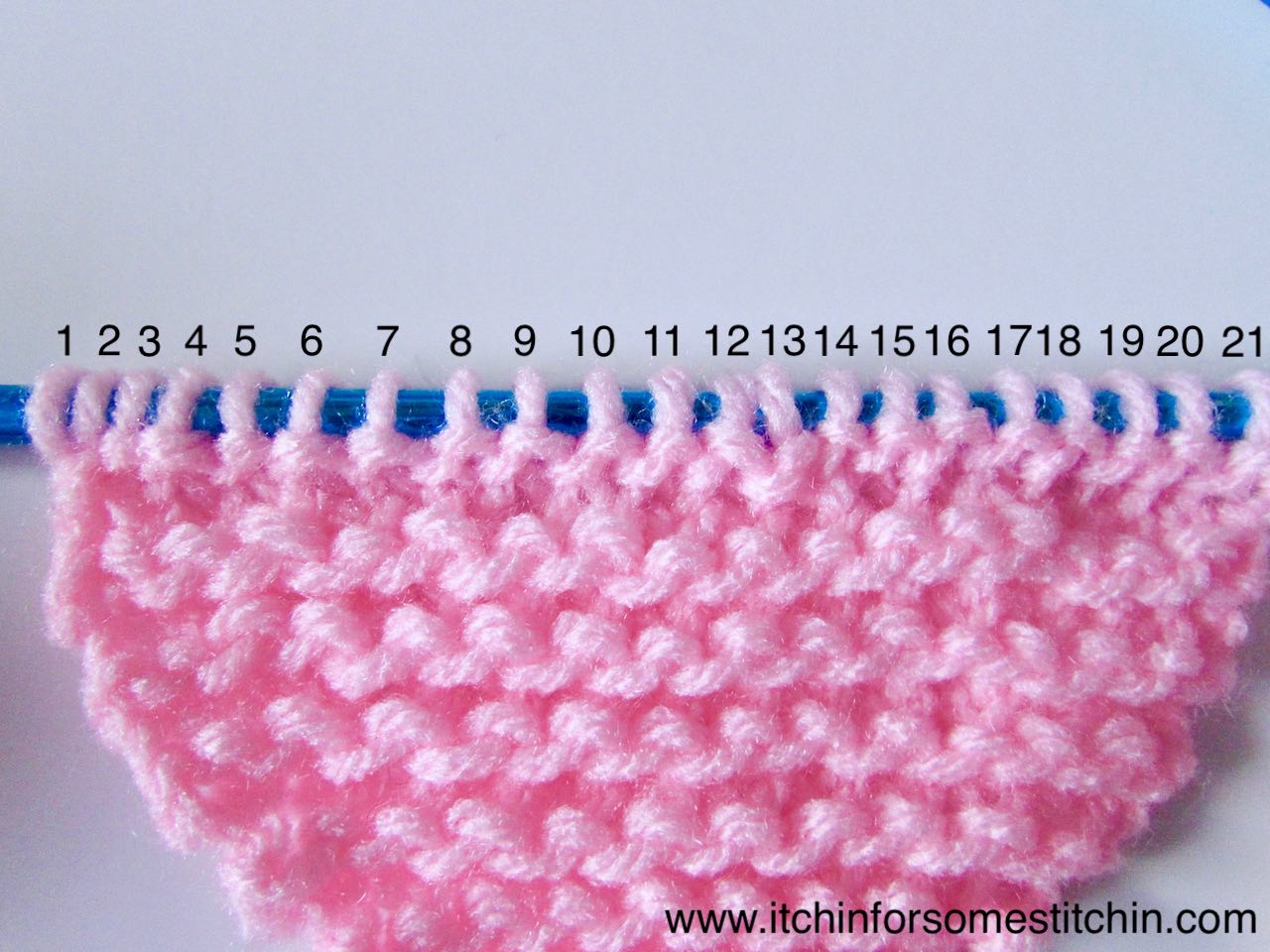 Remember, I started with 20 stitches, but after doing the bar increase I now have 21.
Tips & Important Notes
Okay, so that was super easy, right? Yes!
But… this post hasn't been entirely honest with you. Don't get me wrong, this IS how you do the Bar Increase in knitting.
However, the ends of all knitting projects are usually a little "wonky". The stitches can get smashed and are usually not as pretty as the middle stitches.
*For this reason, you should actually add stitches in knitting to one of the middle stitches versus the edge stitches.
In this tutorial, I used the stitch on the very end to show you how to add another stitch. This was for ease of demonstration only.
________________________________________________________________________________________________________________________
I have to admit that I absolutely LOVE this knitting increase method, especially for beginners, because it's so easy.
Think about it, the only thing you need to know in order to do the bar increase is the most basic of knitting skills, the knit stitch. That's because it is basically making two knit stitches, but forgetting to pop off the working stitch the first time.
Simply amazing! Just a minor tweak of such a simple skill that opens up a whole new world of project possibilities!
Do you know of another easy way to add a stitch in knitting?
Until next time… Happy Knitting!
References:
Instructables – Increasing and Decreasing Stitches
Interweave – How to Increase and Decrease Stitches in Knitting
Please Share!
SaveSave
SaveSave