Hi Folks! I am so pleased to bring you my quick and easy small dog crochet pattern today. 🙂
I designed it for my two little Yorkshire Terriers, Jack, and Jake. Now, these are not tea-cup Yorkies, which weigh about 2-4 lbs.
They are regular Yorkies weighing about 10 lbs and are about 15-17 inches in length. So, this pattern should work for other fur babies of similar size.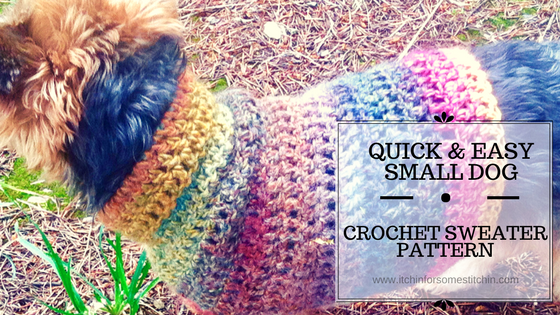 So, first off, here's a little background on how this pattern came to be.
About six years ago my parents decided to move out to the wilds of Idaho. And I do mean "wilds" folks. They traded in the hustle and bustle of the city to live a quiet simple country life.
They chose to settle down in a remote region of northeastern Idaho in 400 sq foot cabin with no running water and no electricity. They raise goats, chickens, and ducks on their 15-acres of country bliss.
Not to mention mom's fabulous garden in which she grows the biggest and best crops I have ever seen or tasted! I like to call it "the farm". But it is really more of a homestead and I love it out there.
I made my first visit about three years ago near the end of the summer. It was warm, beautiful, quiet, and much too brief. I returned the following year to stay for the summer and brought my two precious little Yorkshire Terriers with me.
Jack and Jake, my Yorkie babies, had as much fun as I did. Maybe more! They spent their days chasing squirrels, chickens, and deer. I spent lazy mornings walking the property with the boys, enjoying mom's cooking on the outside grill, and evenings listening to the wolves howl. True story.
But as the summer nears to a close, Idaho weather can get chilly, as Jack, Jake, and I discovered. I, fortunately, came armed with coats. My boys, however, did not.
Now there is a lot of controversy over "dressing up" animals and I must admit that before I got Yorkies I was dead set against it. For heaven's sake, clothes are for people!
You may think that now, but wait until you watch your little ones shake & shiver in the nippy breeze and you'll change your mind pretty quick.
Just FYI folks, Yorkies have hair, not fur. It does not keep them warm. As a responsible pet parent, I felt it was my duty to crochet them some warm winter sweaters. 🙂
Other Patterns I Love & You Will too!
Thick N' Soft Baby Blanket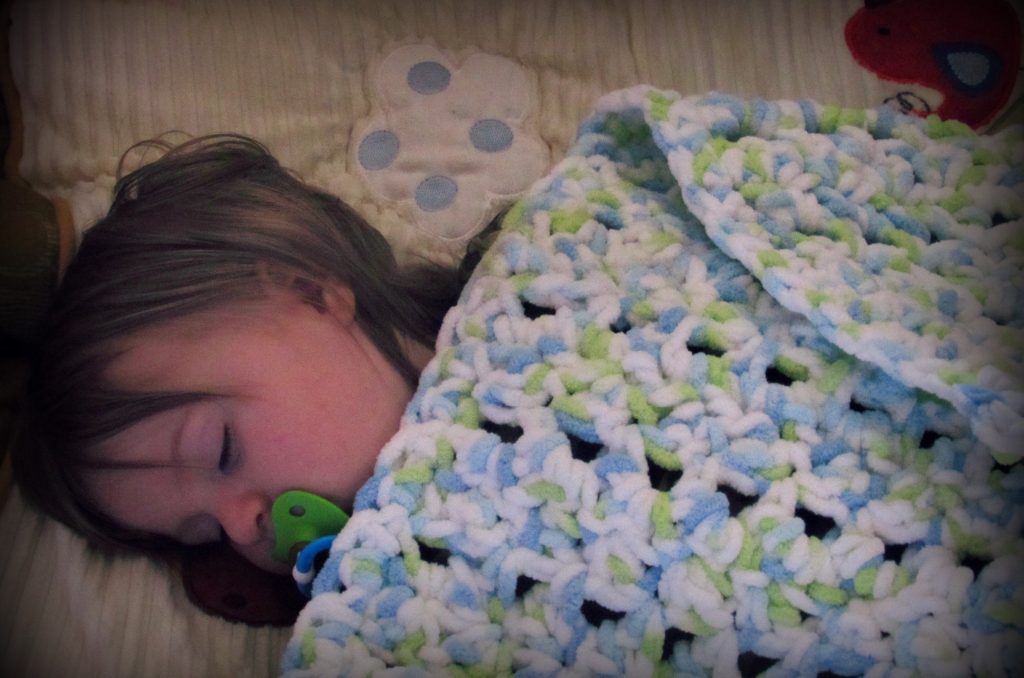 Stars & Stripes Purse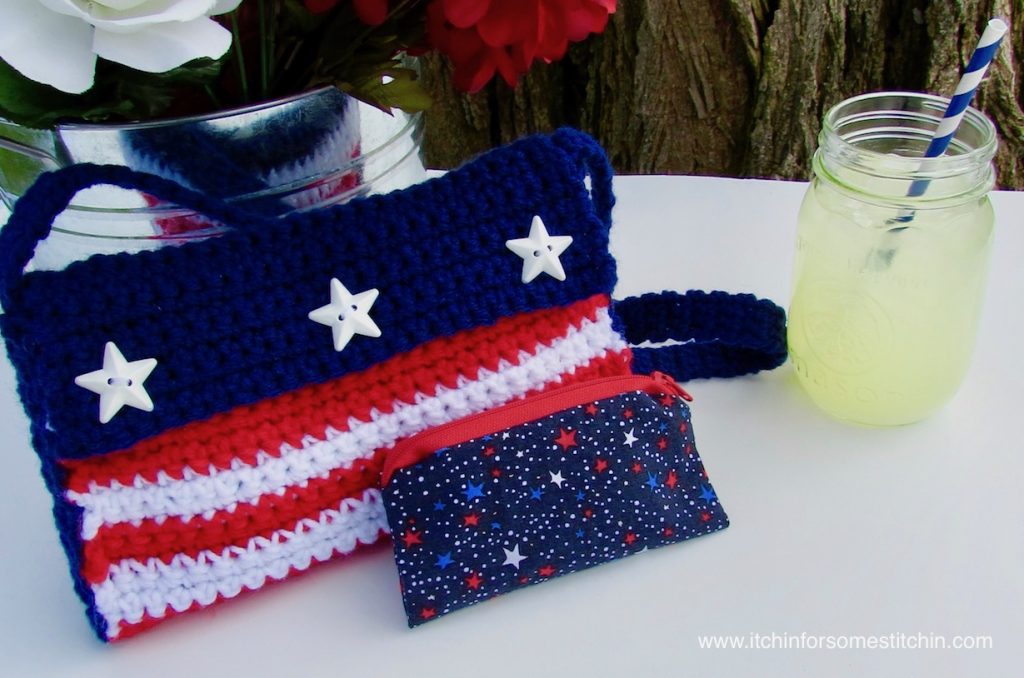 Ribbed Baby Beanie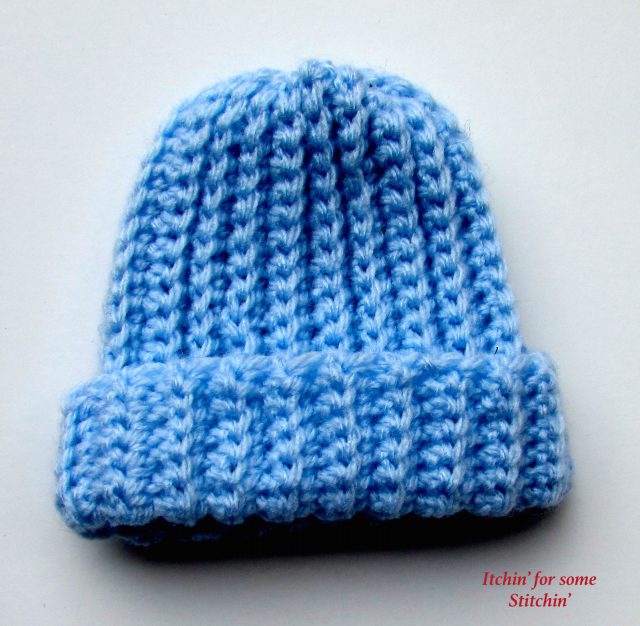 My Other Videos
Dog Sweater Crochet Pattern
**THIS IS AN ORIGINAL PATTERN. Please see my Copyright Statement for details.
Prefer a PDF?
This pattern is available as a large print, ad-free, printable PDF pattern, which includes a stitch chart as well as written instructions.
Get it in these places:
Summary:
This quick and easy small dog crochet sweater is warm and stylish. Crocheted with a beautifully patterned wool blend yarn it will keep your little fur babies fashionable and cozy during the chilly autumn and winter months. Plus, it's super easy to put together! Even the newest of crochet beginners can do it, I promise. 🙂
Difficulty level: Level 1 – Beginner
Finished Dimensions:
Back measures about 9 1/2-inches from neck to end.
Chest measures about 6-inches from neck to belly.
Gauge:
13 stitches and 4 rows = 4 – inches in double crochet
Materials:
Note: yarn is 4 Medium Worsted-weight, Afghan, Aran Yarn; 1-3/4-Ounce (50 g), 147 yd (135 m)
Abbreviations:
Stitch (St)
Single crochet 2 together (Sc2tog) – This is called making a decrease and it is actually very easy to do! So, please don't be put off by this. You can do it! Click the link for the tutorial.
NOTE: Pictures for tutorial below shown in Red Heart Super Saver – print Bon Bon.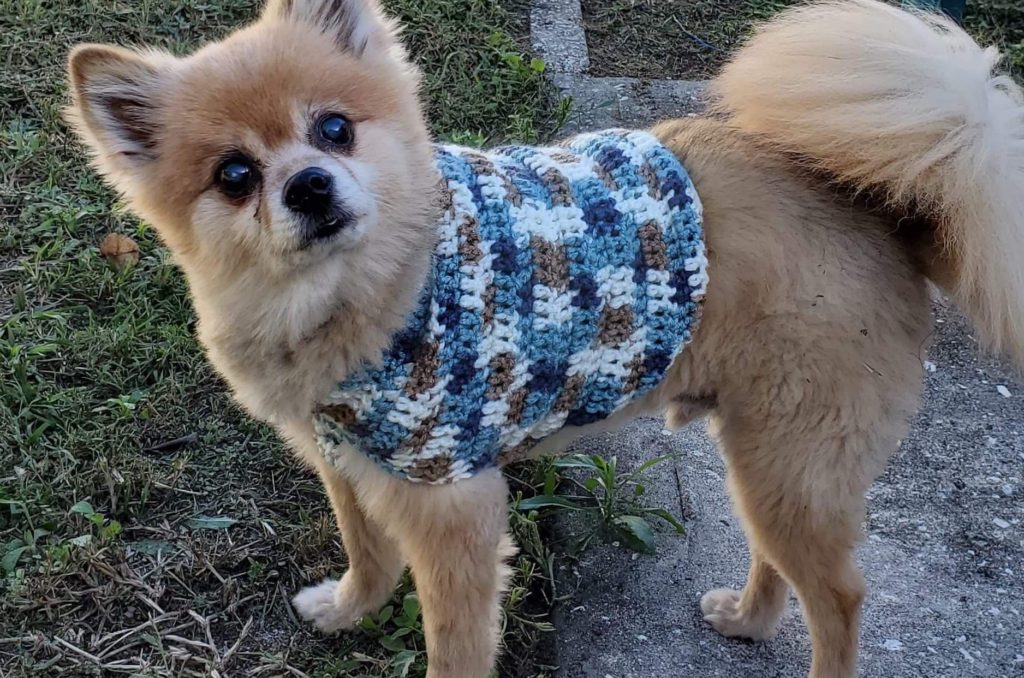 Join the Newsletter!
Subscribe to get our latest content by email & receive a Ravelry coupon code for a FREE crochet PDF pattern of your choice!
Back:
~ Start at the neckline and work towards the tail.
Chain 31
Row 1: DC in 2nd ch from hook working in the BPO and then across (30 sts).
Rows 2: Ch 2, turn work, DC in 1st DC from hook and then across (30 sts)
Row 3: Repeat row 2.
~ Do not bind off. Fold collar in half lengthwise, SC through both halves across the bottom to seal the collar. when you reach the end, do not bind off, simply go ahead to row 4.
Row 4: Ch 2, turn work, DC across.
Rows 5 –18: Repeat row 4.
Row 19: Ch2, turn work, Sc2tog the first two stitches, Dc across, Sc2tog the last two stitches. (28 sts)
~ Each time you Sc2tog it reduces your stitch count by one. Since you did it twice in row 19, your stitch count should now be 28 sts.
Row 20: Repeat row 19. (26 sts)
Row 21: Ch 2, turn work, Dc in the next 12 stitches, Sc2tog the next two stitches, Dc in the last 12 stitches. (24 sts)

Chest:
~ Start at belly end and crochet towards the neck.
Chain 18
Row 1: DC in the 2nd ch from hook and in each ch across. (17 sts)
Rows 2 – 5: Ch 2, turn work, DC across.
Rows 6 – 13: Ch2, turn work, Sc2tog the first two stitches, Dc across, Sc2tog the last two stitches.
~ Remember this reduces your stitch count by two for each row because you have Sc2tog twice.
Row 14: There should be only 2 stitches left. Sc2tog these last 2 stitches.
~ The chest piece should essentially be a triangle shape.

Assembly:
****For a detailed photo tutorial on the assembly, please see Nessa's Ruffle Butt Small Dog Sweater.
Place chest piece in the center of back pieces with right sides together. The tip of the chest piece should be at the base of the neck. So that when the chest piece is seamed in, there will a slight opening in the neck.
Use slip-stitch (slp st) to seam together the slight opening in the neck.
Use slip-stitch (slp st) to seam in the chest piece.
Leave about a 2-inch hole on each side for legs.
~ I used my dogs as models to figure out where to make the holes, but in general, they were about 5-6 inches from the neckline.
NOTE: Sweaters are machine washable, but do not exceed 400C water temperature.
Let's Get Crafty!
Looking for lots of crafty inspiration, tips, tutorials, and a great crochet community? Join my Facebook group!
______________________________________________________________________________
I think my boys just look so dashing in their warm and cozy sweaters!
We go back to Idaho every year, sometimes more than once a year. Usually in the spring and summer when the grass is green and the flowers are in bloom, but every once in a while we make a cool autumn or snowy winter trip.
And I never forget to bring the boys coats to keep them nice and toasty!
I hope you enjoy this easy pattern as much as I did and your little ones love their coats too!
Love Pinterest?
I do!
PIN this pattern to your Pinterest boards for later.
You can also follow all my boards!