I am so excited to share with you my super easy zipper pouch tutorial!
You can make these great little DIY purses to hold coins or other small items like lipstick, keys, and even business cards.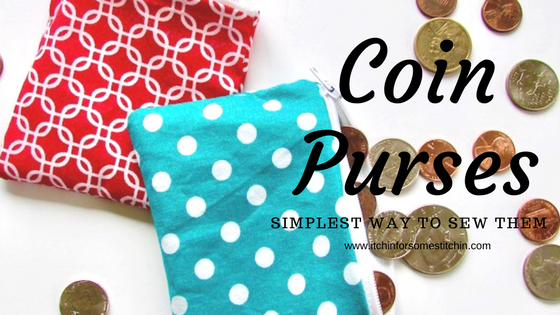 *This post may have affiliate links. See my full Disclosure Policy for details.
Let me tell you how this came about. A few weeks ago I published my Stars & Stripes 4th of July crochet purse pattern and added a cute little patriotic coin purse to go with it.
Since then, I have had a lot of questions from my sewing beginners about how to make a zipper pouch just like it. So, I decided to whip together this quick little photo tutorial just for them.

If you're new to sewing, this is a great project to cut your teeth on and gain some new experience!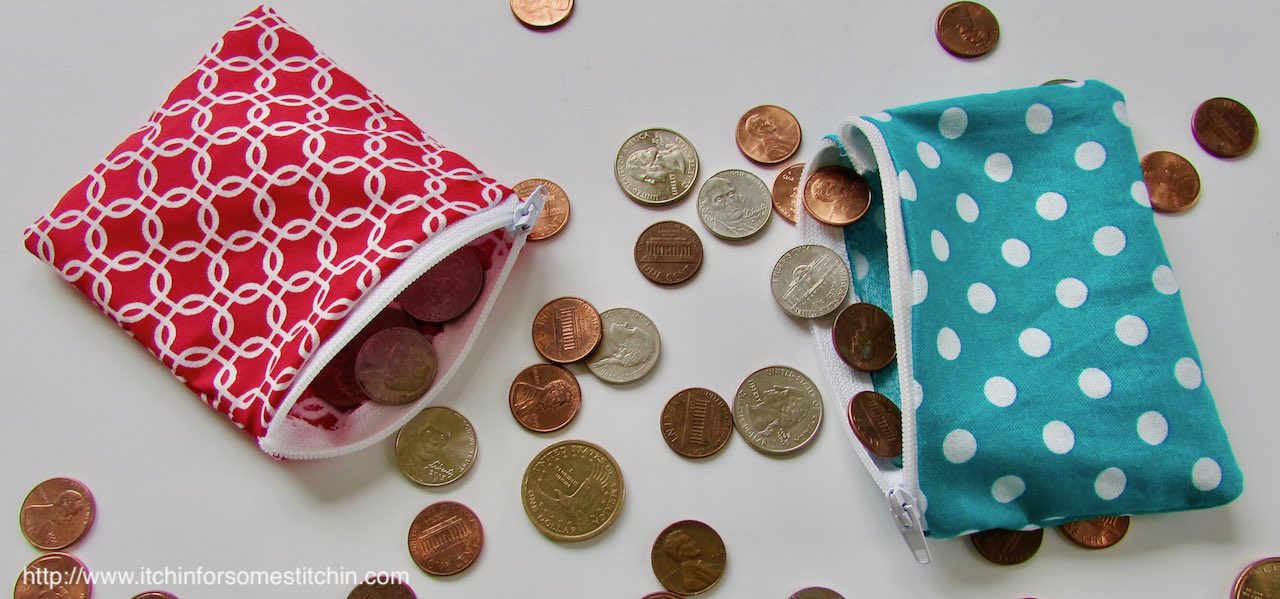 This is also a great scrap buster project because it requires very little material. I'm sure you have a whole bucket load that will do. I know I do!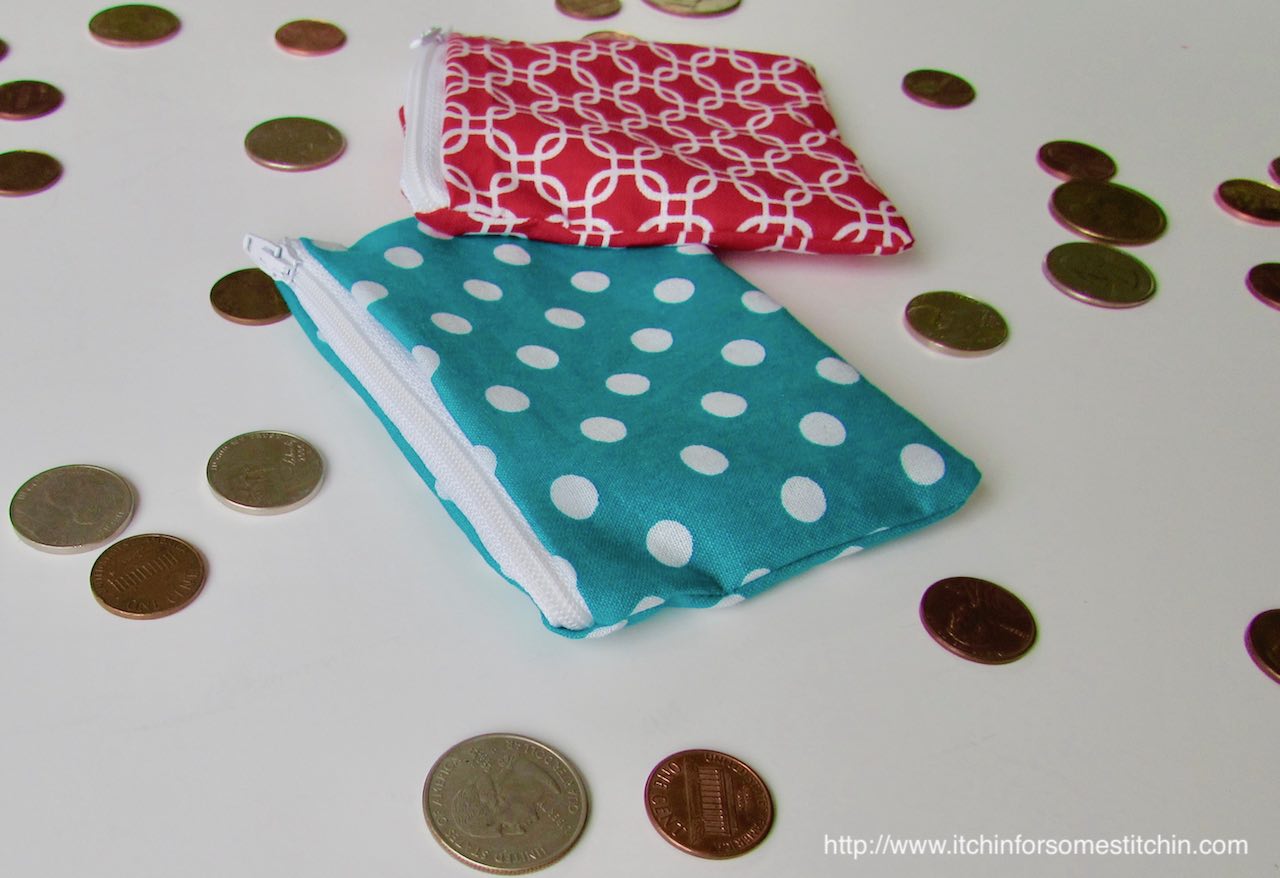 Check Out These Other Tutorials I LOVE!

1. How to Make a Simple DIY Taggie Toy / 2. How to Sew Scented Sachets / 3. How to Sew a Floor Pillow
My Other Sewing Resources
Zipper Pouch Tutorial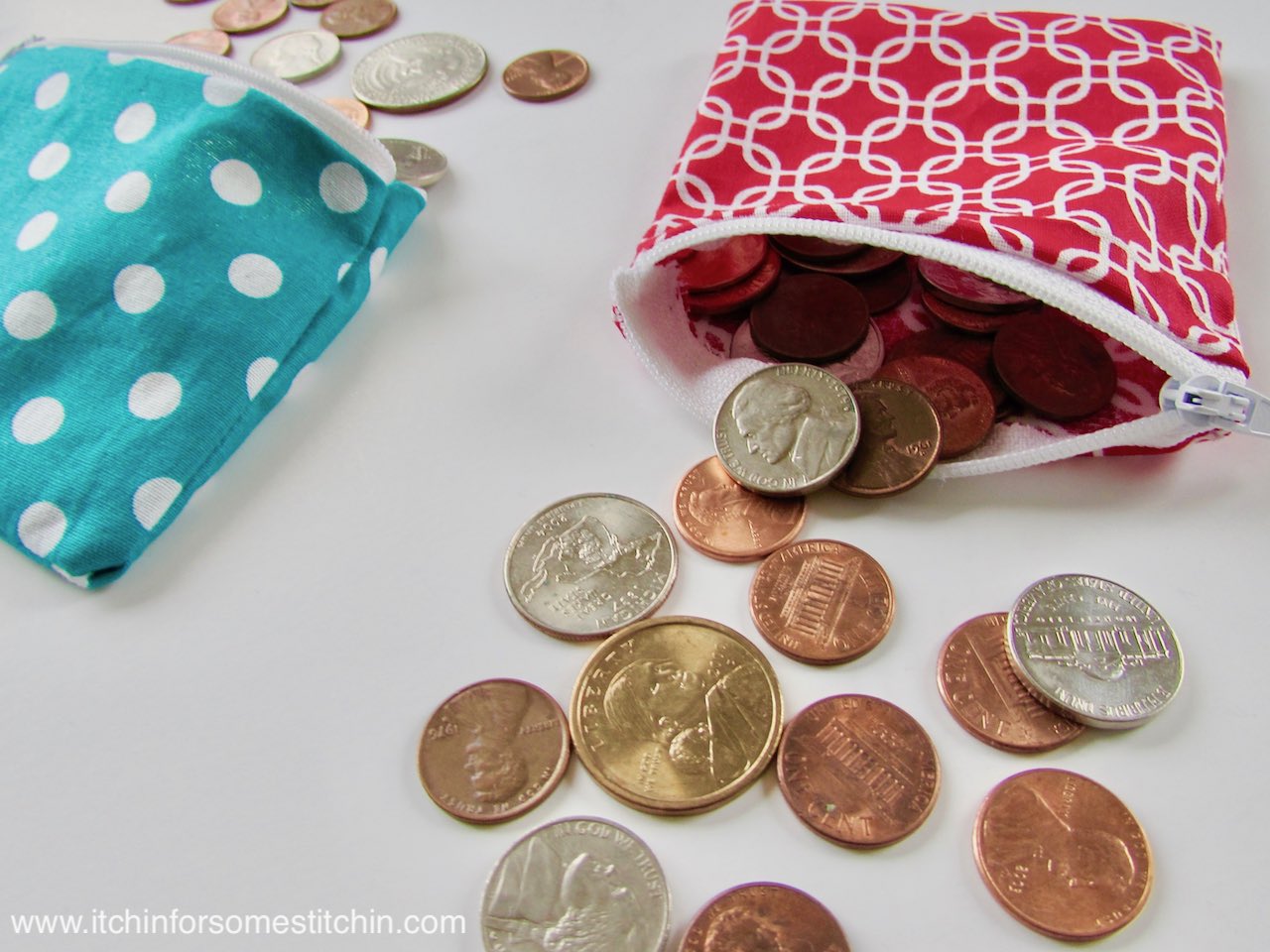 Prefer a PDF?
[list style="style6″]
[li]There is an ad-free, large print, printable PDF tutorial available. Get it HERE.[/li]
Love Pinterest? I do!
[li]PIN this tutorial to your Pinterest boards for later HERE.[/li]
[/list]
Summary:
These cute little-zippered coin purses make great a compliment to your larger handbags, totes, and purses. You can make them in two different shapes for variety, but both are super easy to do! This is a great project for beginners because it is very forgiving and requires only minimal materials and stitching, but adds the extra skill of learning how to add a zipper to your project. It's easier than you think!
Difficulty Level: Level 1, Beginner
Finished Dimensions:
This tutorial demonstrates how to sew a zipper pouch in two shapes/sizes. Rectangular and Square-ish.
Rectangular ~ about 3-1/2 inches (width) X 4-1/2 inches (length)
Square-ish ~ about 4-1/2 inches (width) X 3-1/2 inches (length)
Materials:
Step One
Cut two rectangular pieces of fabric using scissors or a rotary blade & mat about 4-1/2 inches (width) X 5-1/2 inches (length).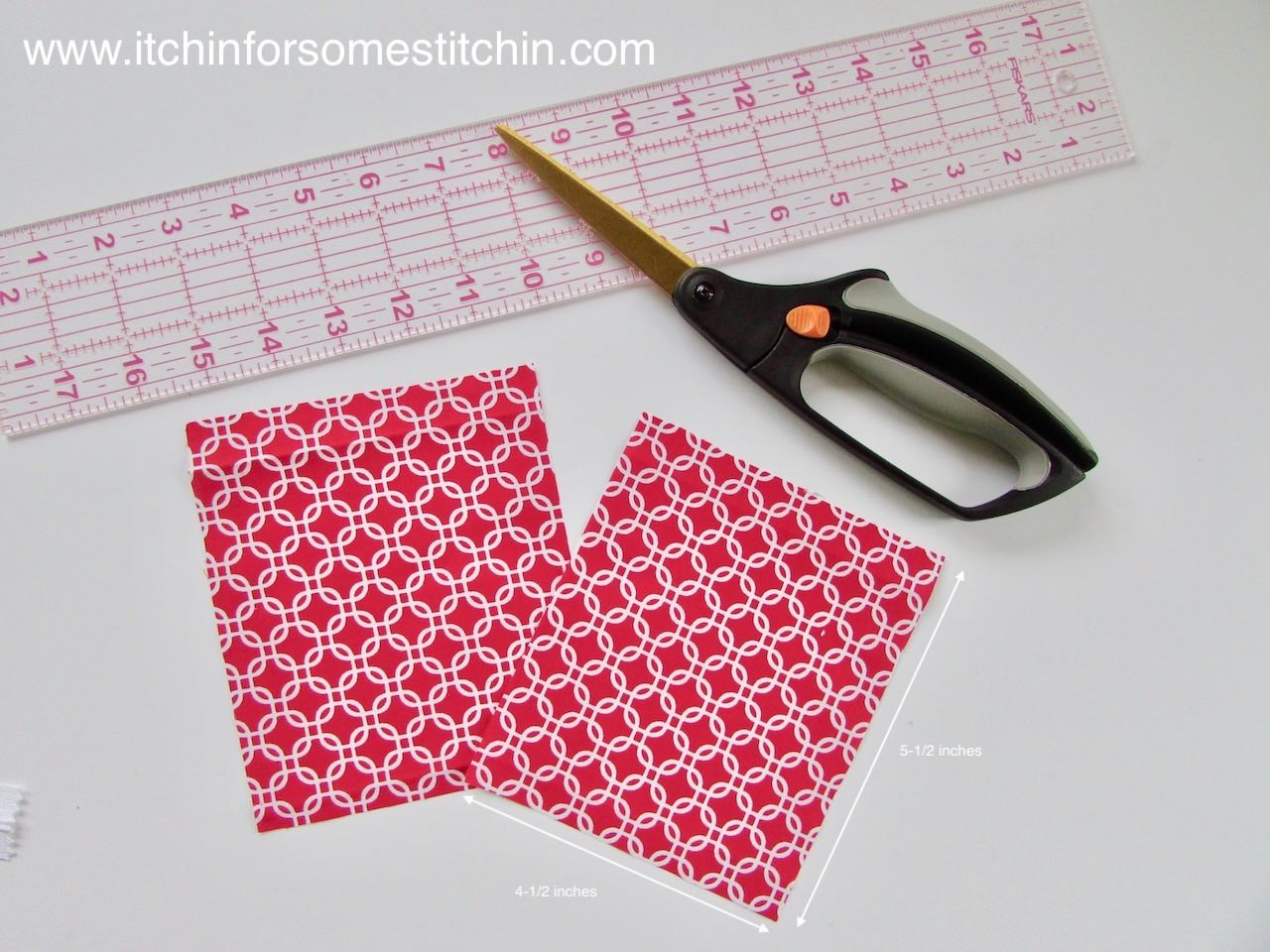 Step Two
Open the zipper and place it on the table with the zipper tab side up. You want the zipper tab to be roughly in the middle of your fabric as seen in the pictures in step three.

Step Three
~ This is where you will decide whether you want your project to be rectangular or square-ish.
Take one piece of fabric and place it RIGHT side DOWN, aligning the edge with the UPPER edge of the zipper as demonstrated in the photos below.
For a rectangular coin purse, align the longer edge of the fabric to the zipper.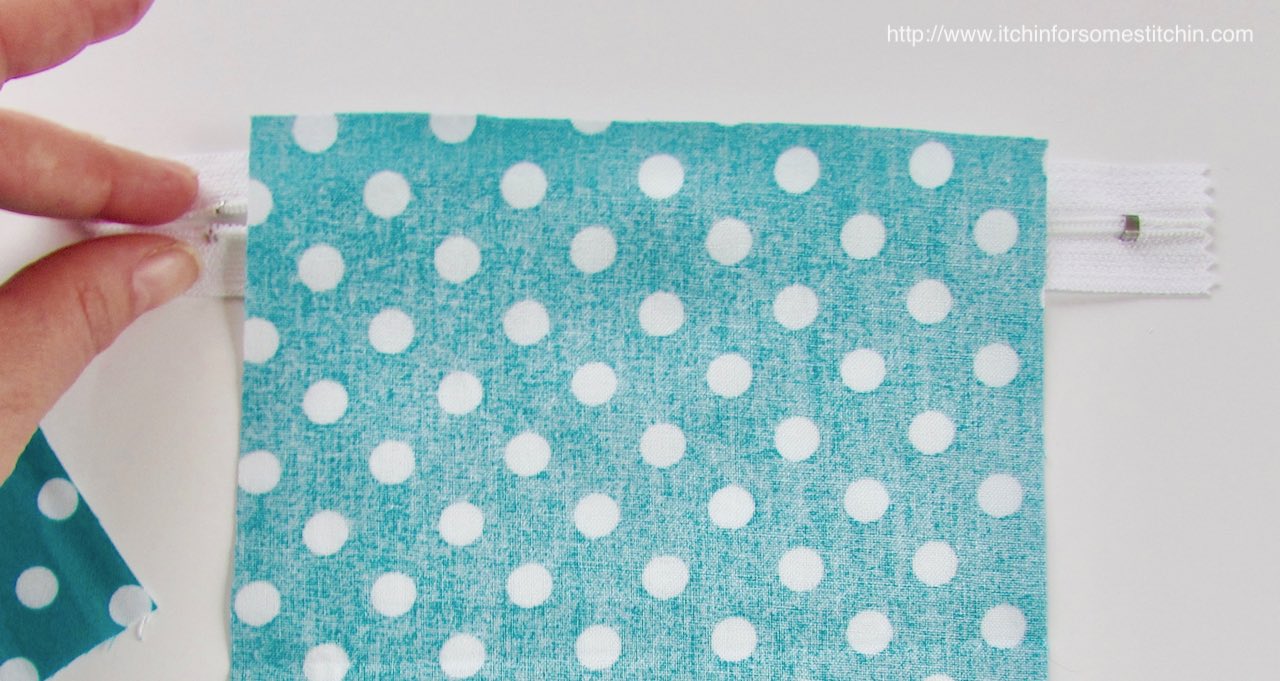 For a square-ish change purse, align the shorter edge of the fabric to the zipper.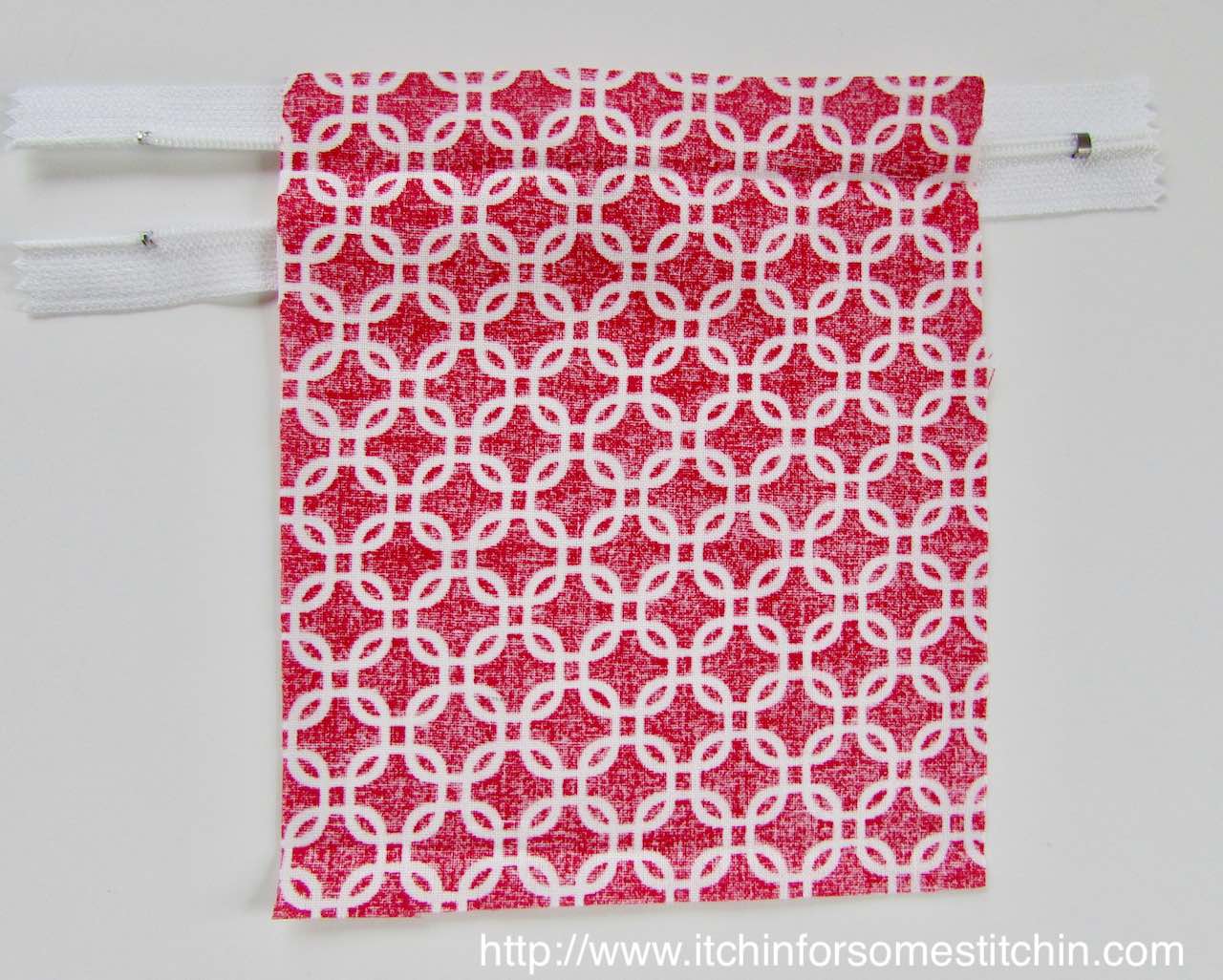 NOTE: All remaining steps for both zipper pouch shapes are the same from here on out, however, photos for tutorial may come from either pouch.
Step Four
Pin it into place.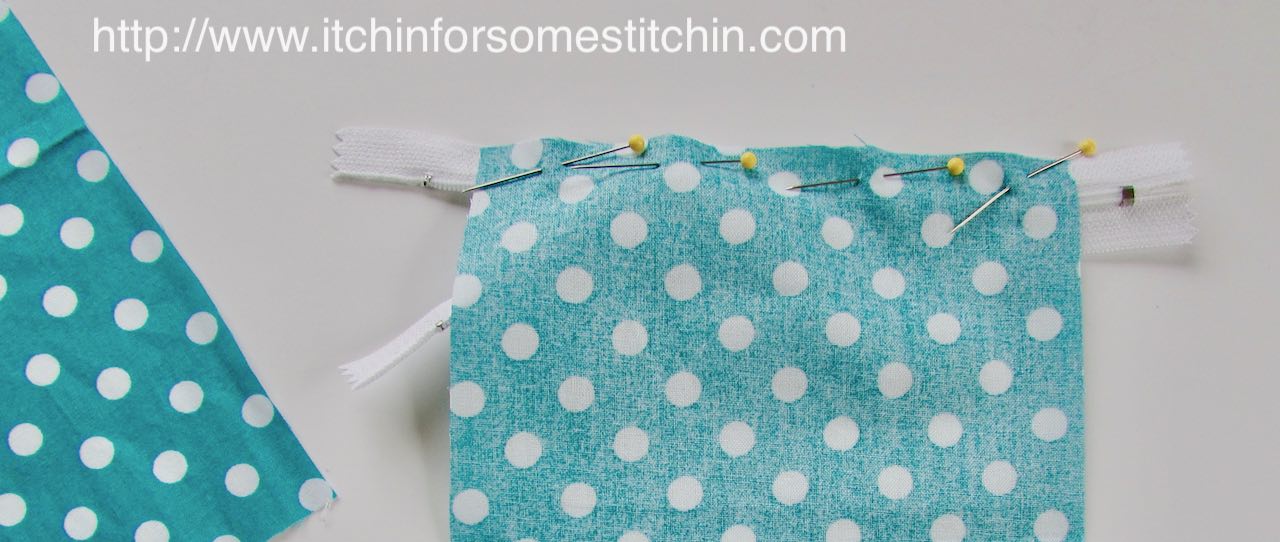 The photo below shows what it looks like from the other side.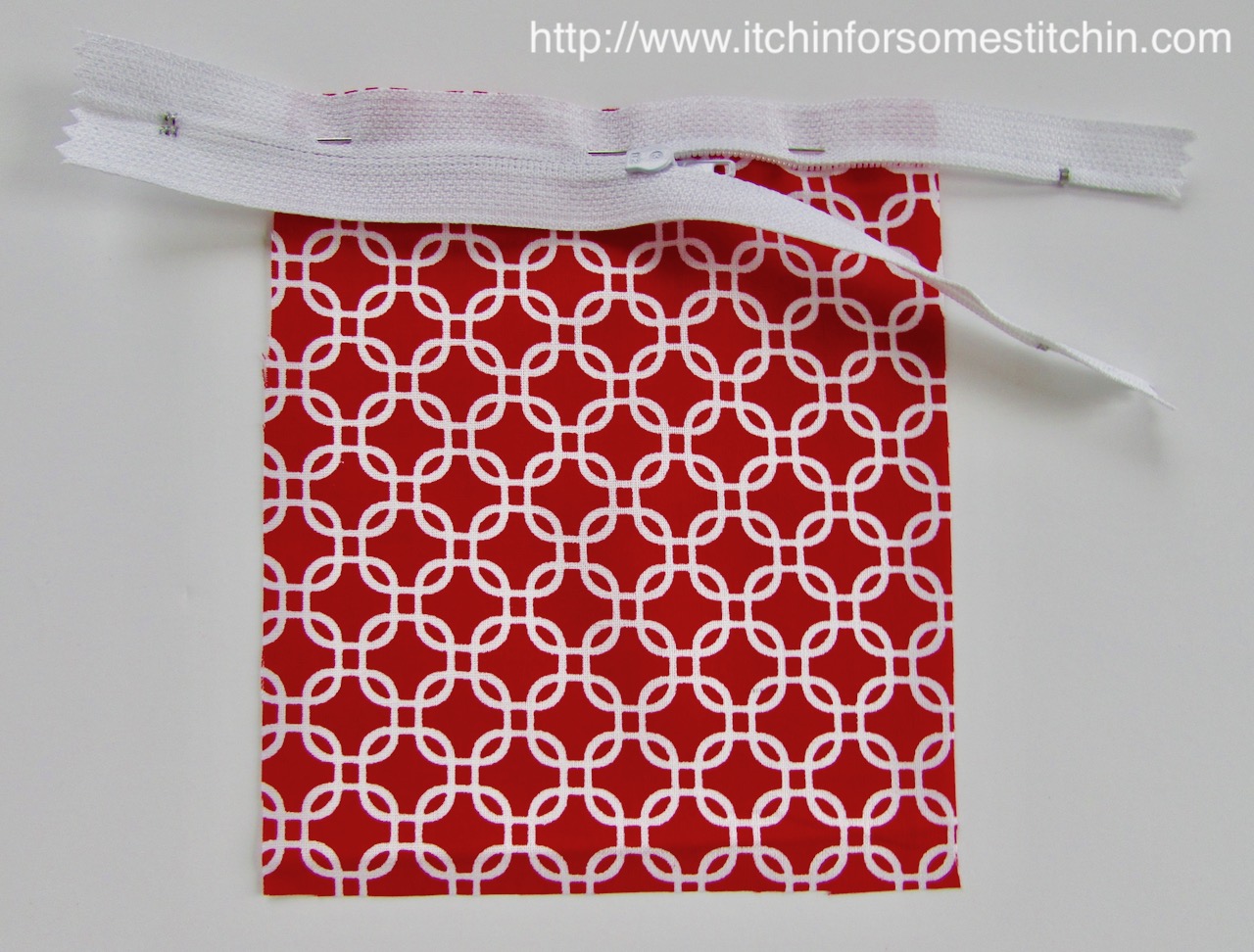 Step Five
Use a sewing machine to sew the fabric and zipper together, removing the pins as you sew. Leave a 1/4″ margin.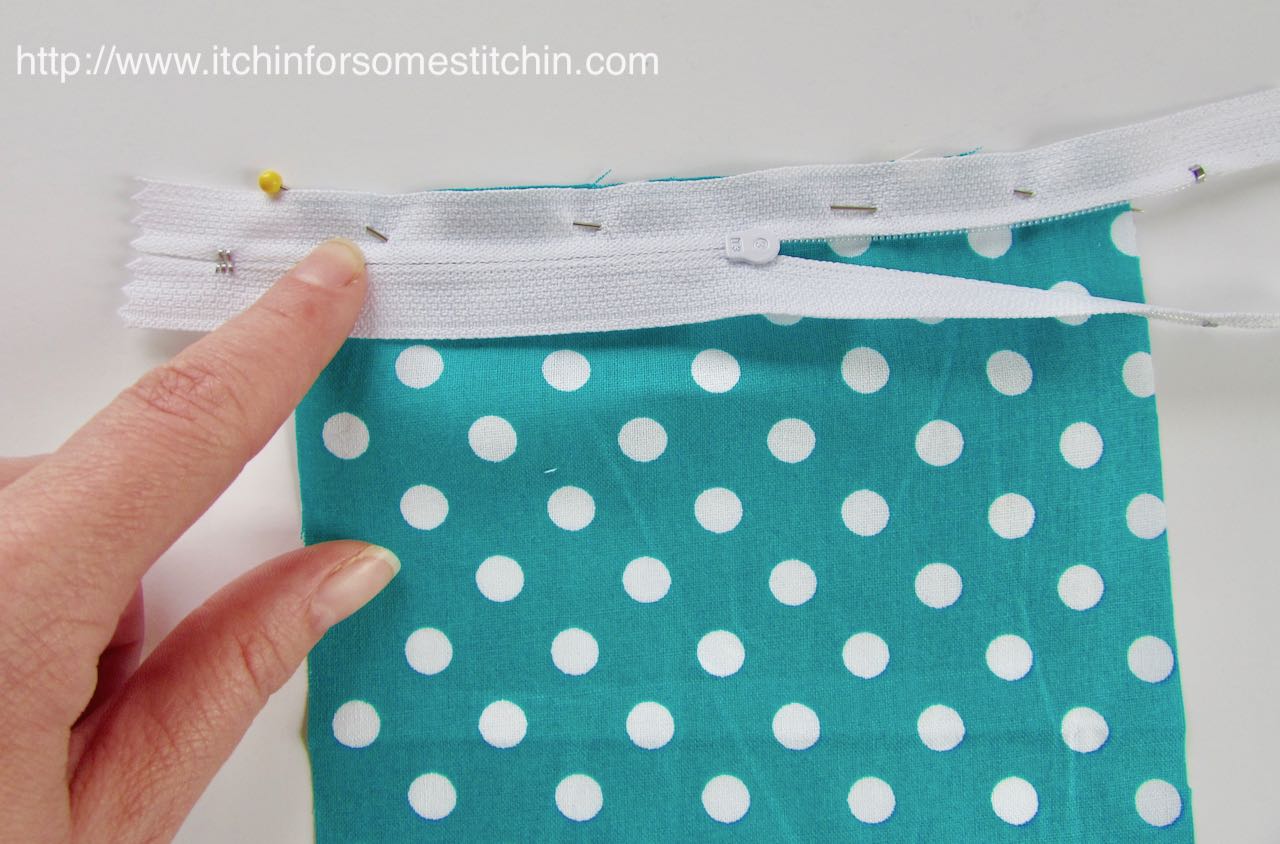 I like to sew right along the edge of the zipper (where my fingertip is in the picture), but if you do this, be careful not to sew into the zipper teeth themselves. This could cause your needle to become stuck and/or break.
NOTE: It can be a little tricky to sew around the zipper tab. To help with this issue, follow these steps:
Stop sewing a few inches BEFORE you come to the zipper tab.
Raise the presser foot, but not the needle.
Move the zipper tab passed the needle into an area of the fabric that you have already sewed.
Put the presser foot down and continue sewing.
I also like these zipper tips: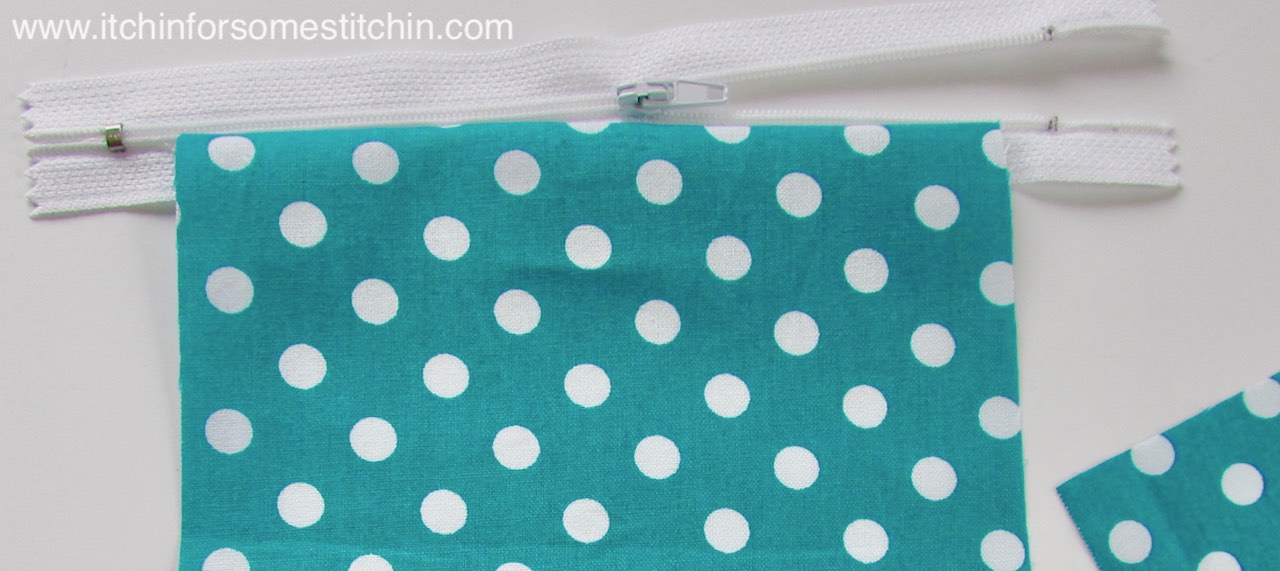 Step Six
Place the seamed fabric and zipper RIGHT side up on a table. Place the second piece of fabric, RIGHT side DOWN on top of the seamed zipper and fabric.
The two RIGHT sides of the fabric pieces should be touching. The edge of your fabric should be along the top edge of the zipper.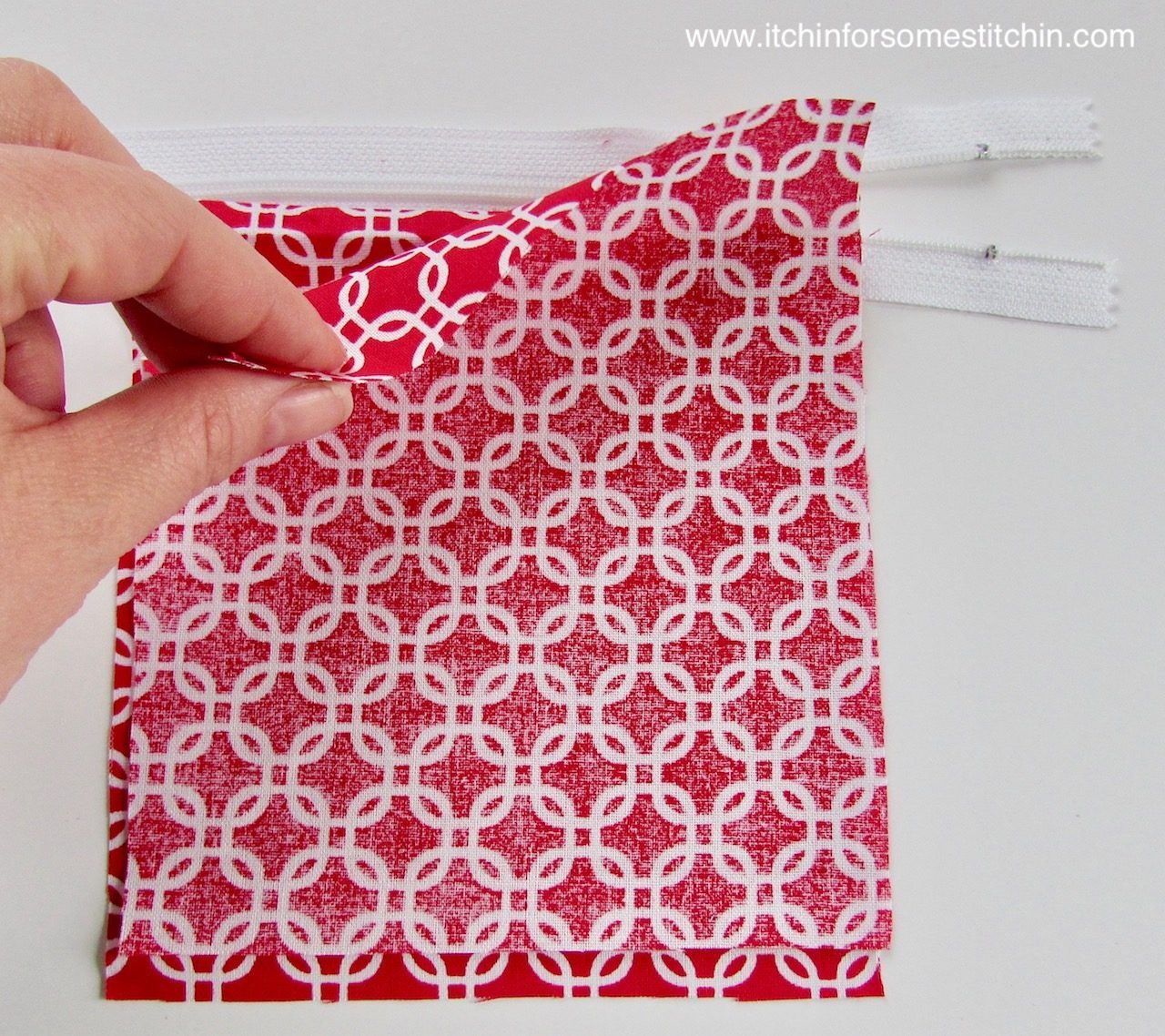 The bottom of your fabric pieces will NOT align. This is normal and will get cut off later in the tutorial so don't worry about it.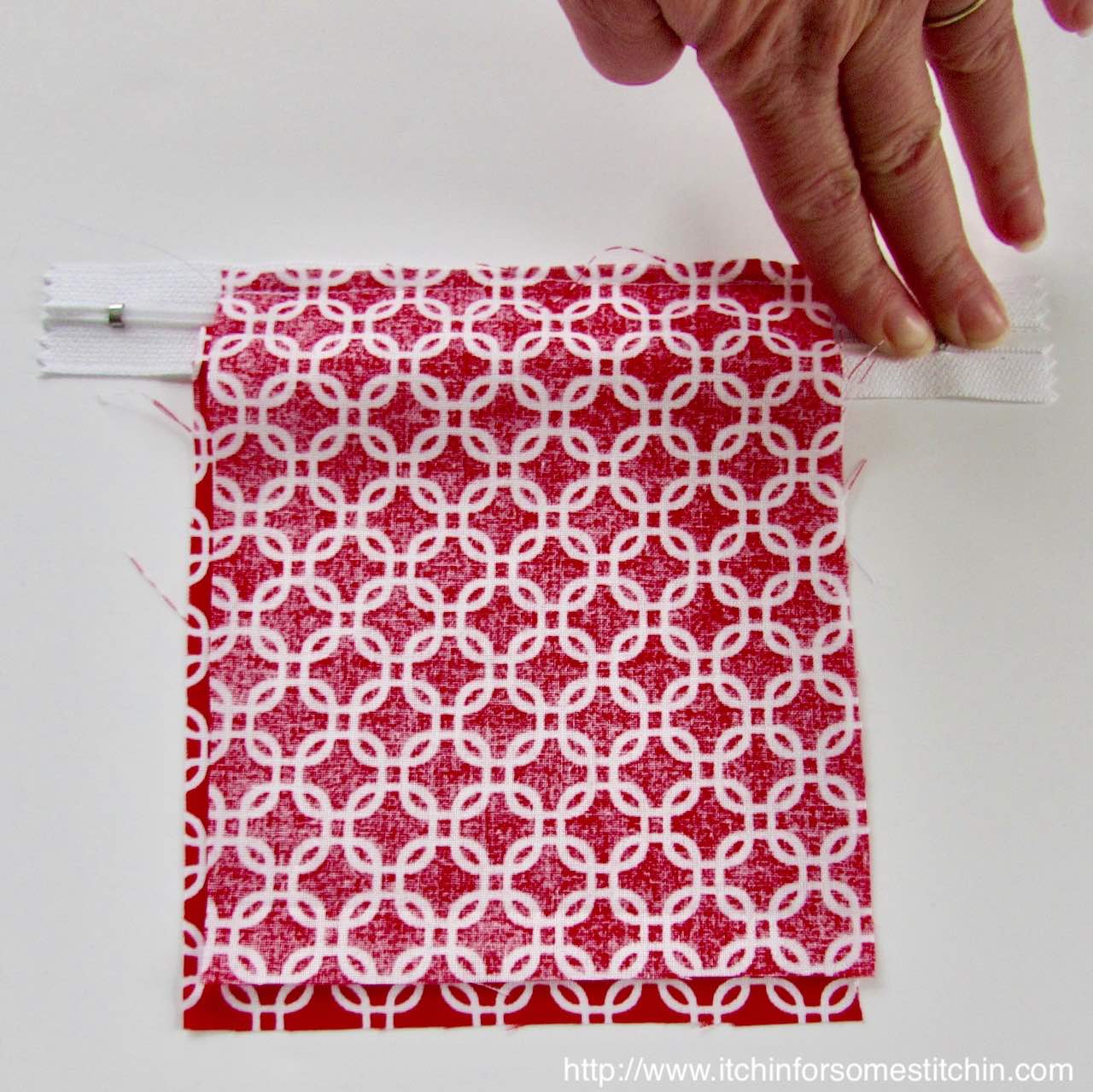 Remember that I said in the summary that this is a very forgiving project? It is.
As you can see in the picture above, my sides don't align perfectly. That's okay.
There will be some trimming at the end and this will not affect the project.
Step Seven
Pin your fabric along the edge where you will seam the zipper and the top of the fabric.
You can, at this point, also pin the sides and bottom of the two fabric pieces, leaving a 1/2-inch seam allowance on all edges.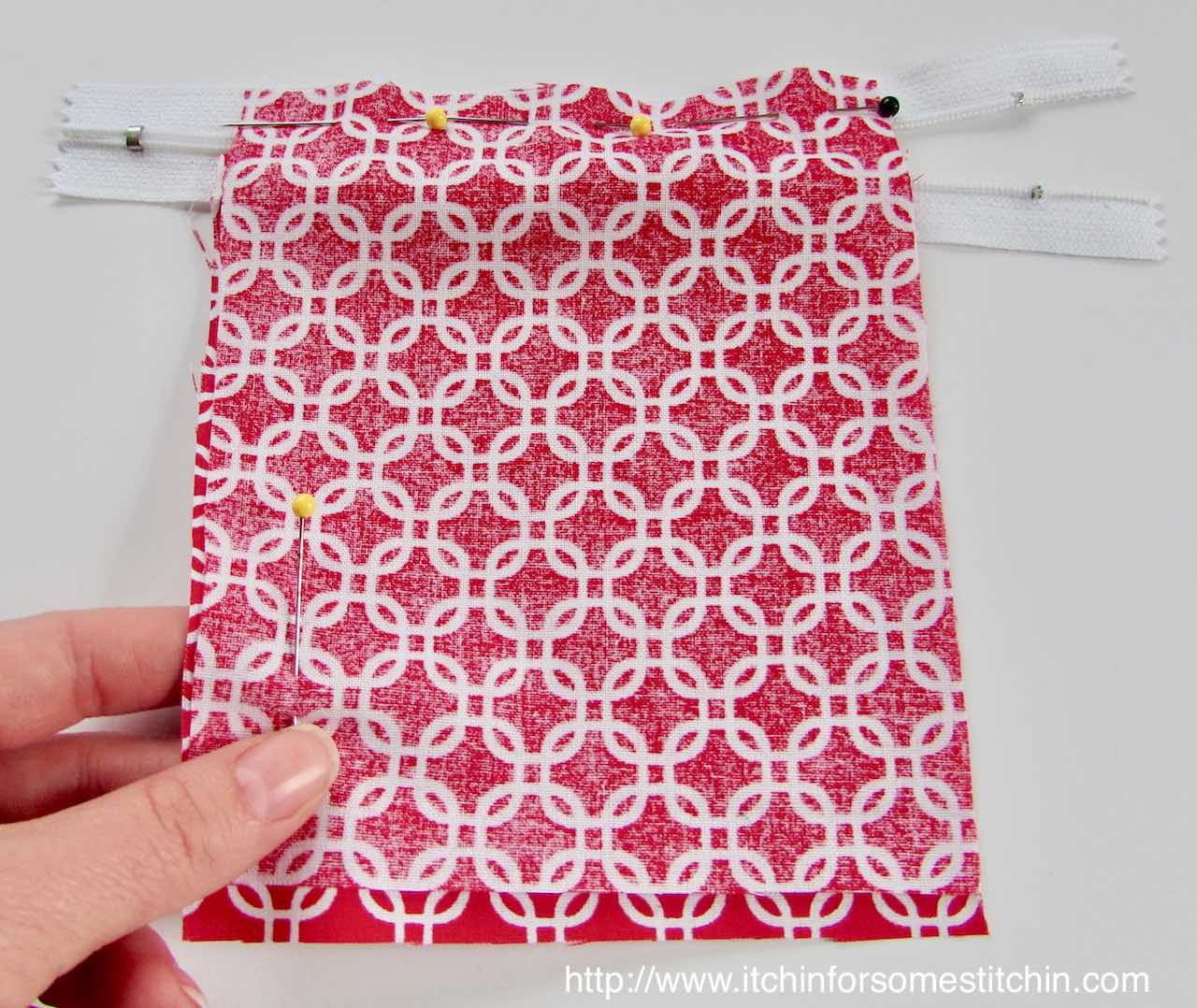 ~ I did not pin along my edges, but went ahead and seamed the top piece of the fabric and zipper together.
This was so I could show you what it looks like after you do this step. See photo below.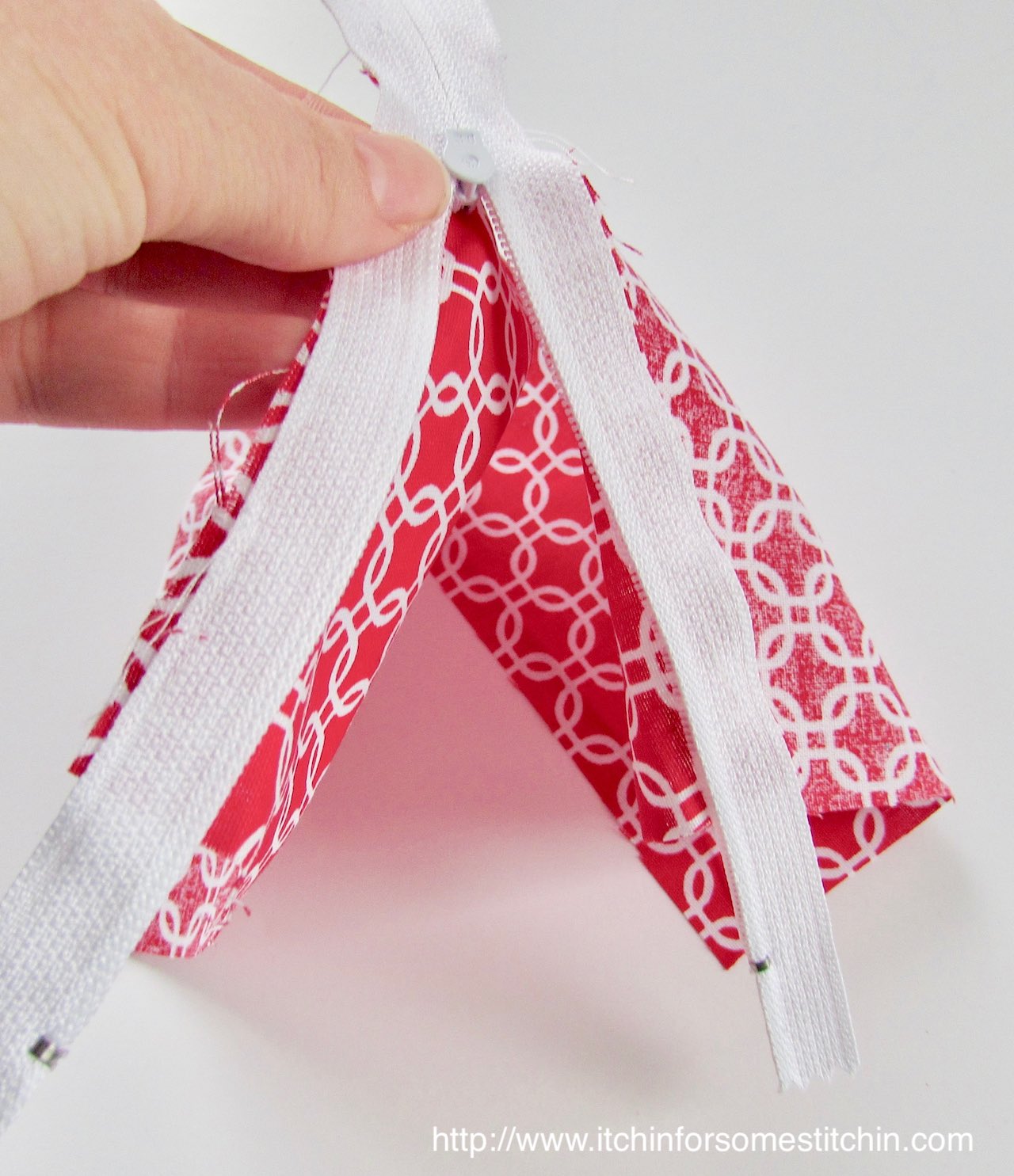 For the next part, move the zipper tab closer to the edge of the fabric, leaving at least a one-inch gap. Do NOT move the zipper tab passed the fabric edges.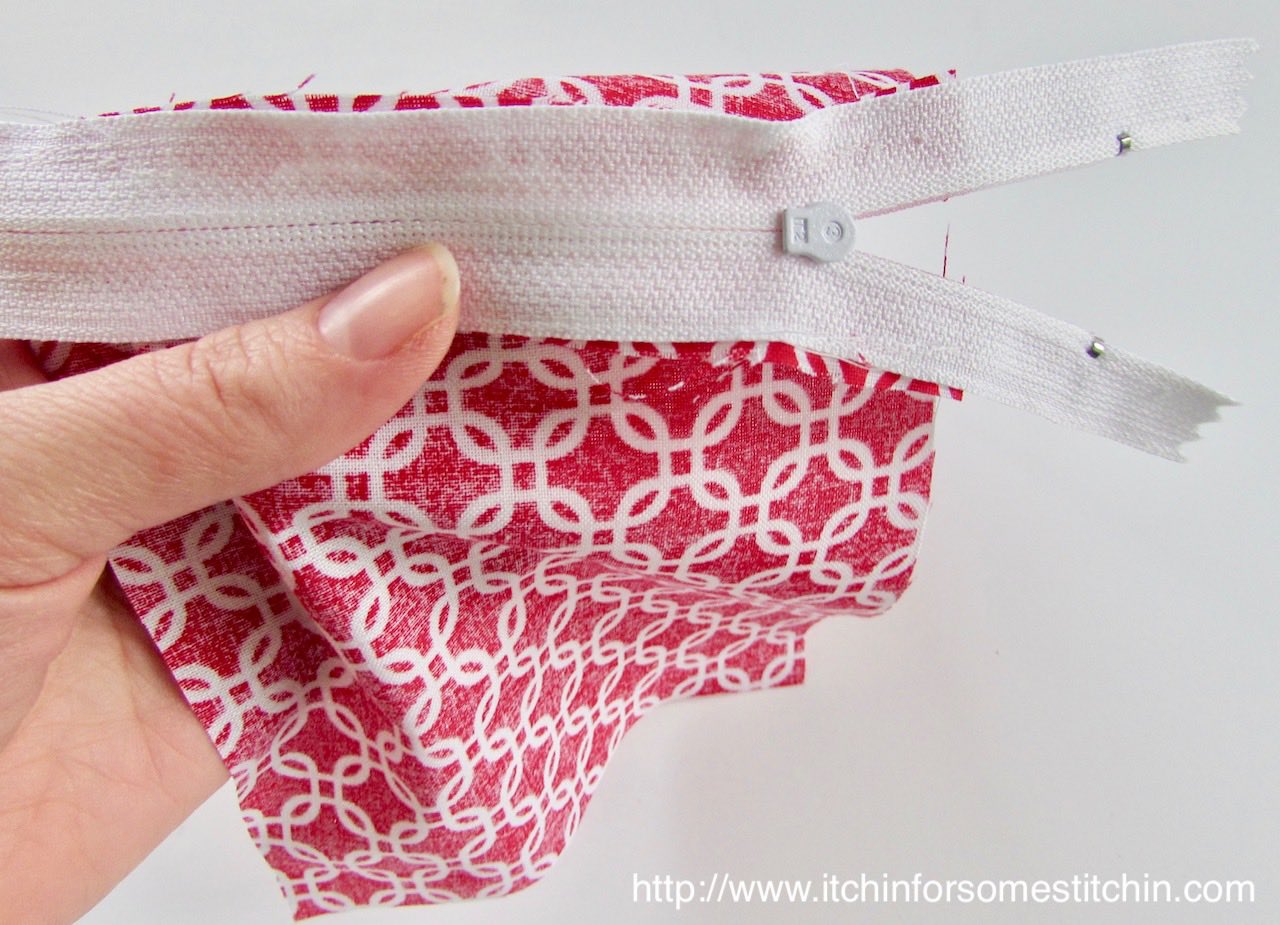 Step Eight
Pin and sew your edges so that from the left seam to the right seam there are 3-1/2 inches in between and from the top seam to the bottom seam there are 4-1/2 inches in between.
Be sure to leave at least a 1-inch margin. If you've cut your fabric wider and/or longer than 4-1/2 inches (width) X 5-1/2 inches (length) then your margins will be greater than 1-inch.
As in step five, sewing around the zipper tab can be tricky. Follow the same tips as outlined before to resolve this issue.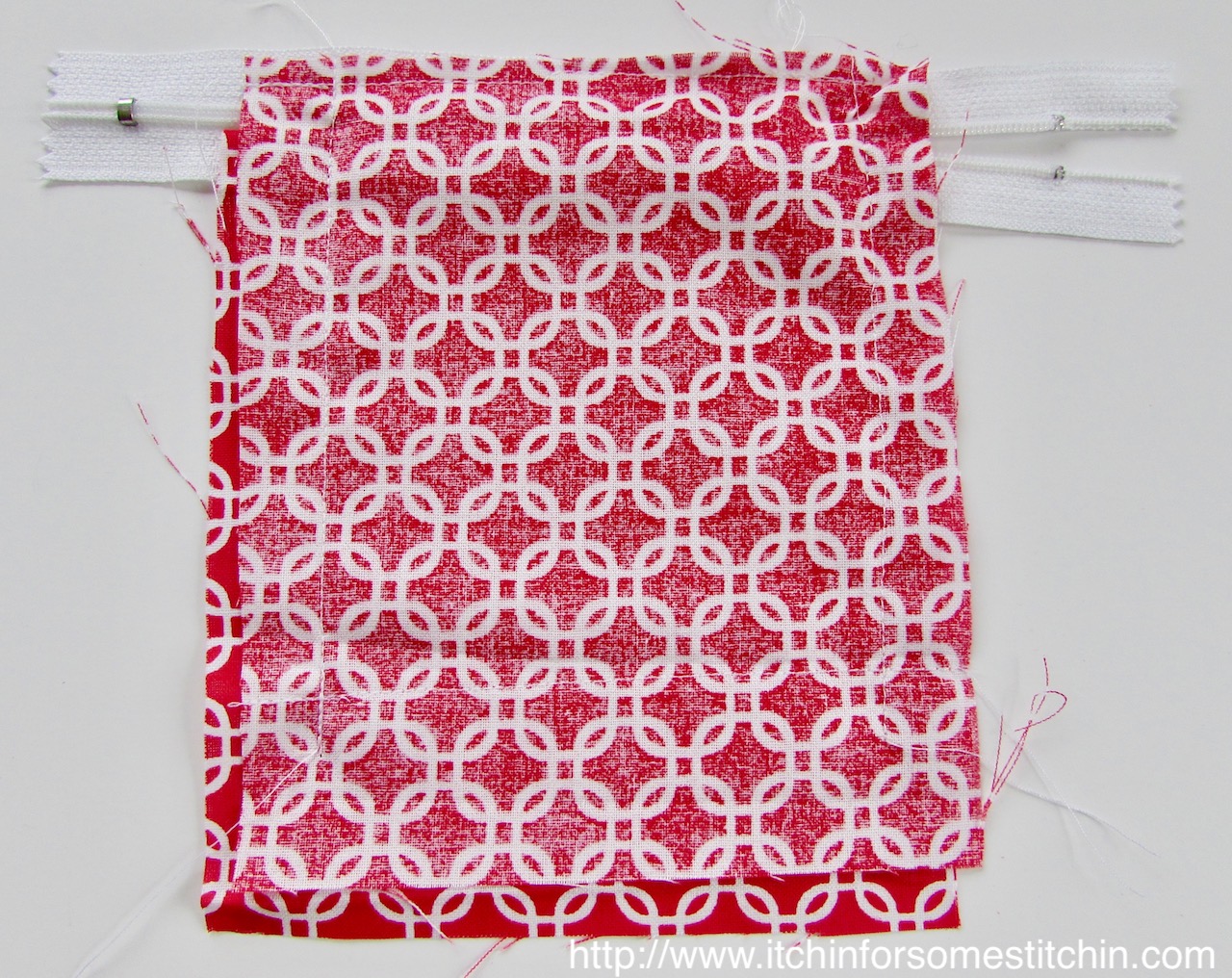 When sewing the left and right seams, you will sew over the zipper. Just be careful doing this so that your needle does not get stuck in the zipper teeth.
Step Nine
Use pinking shears to trim 1/2 to 3/4-inch (or more if your margins are wider) around the margin, including the left and right zipper edges. You should be leaving a 1/2 to 1/4-inch margin.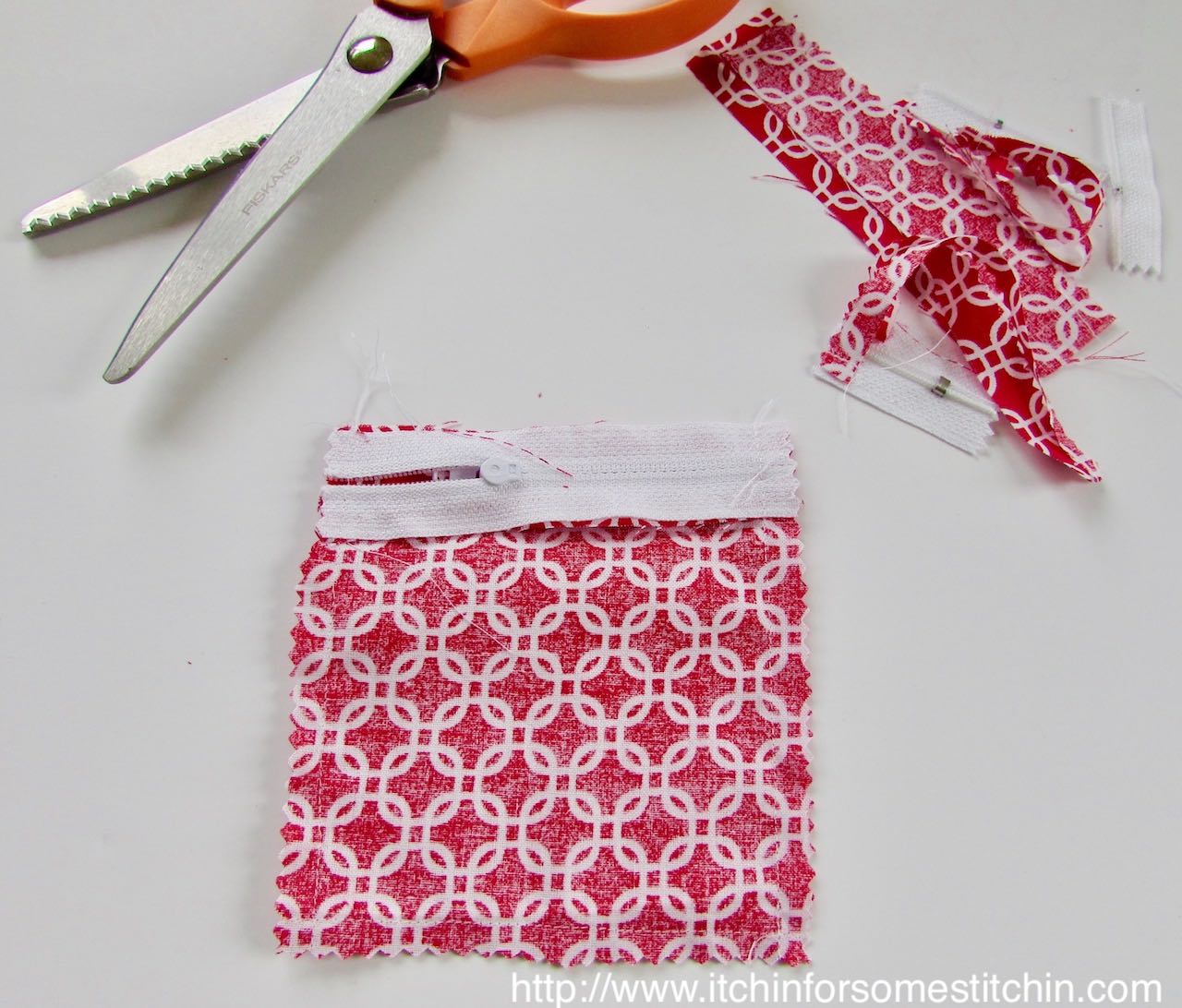 Trim any excess threads and clip the corners at a diagonal angle. Clipping the corners will make them look better once your project is turned right side out.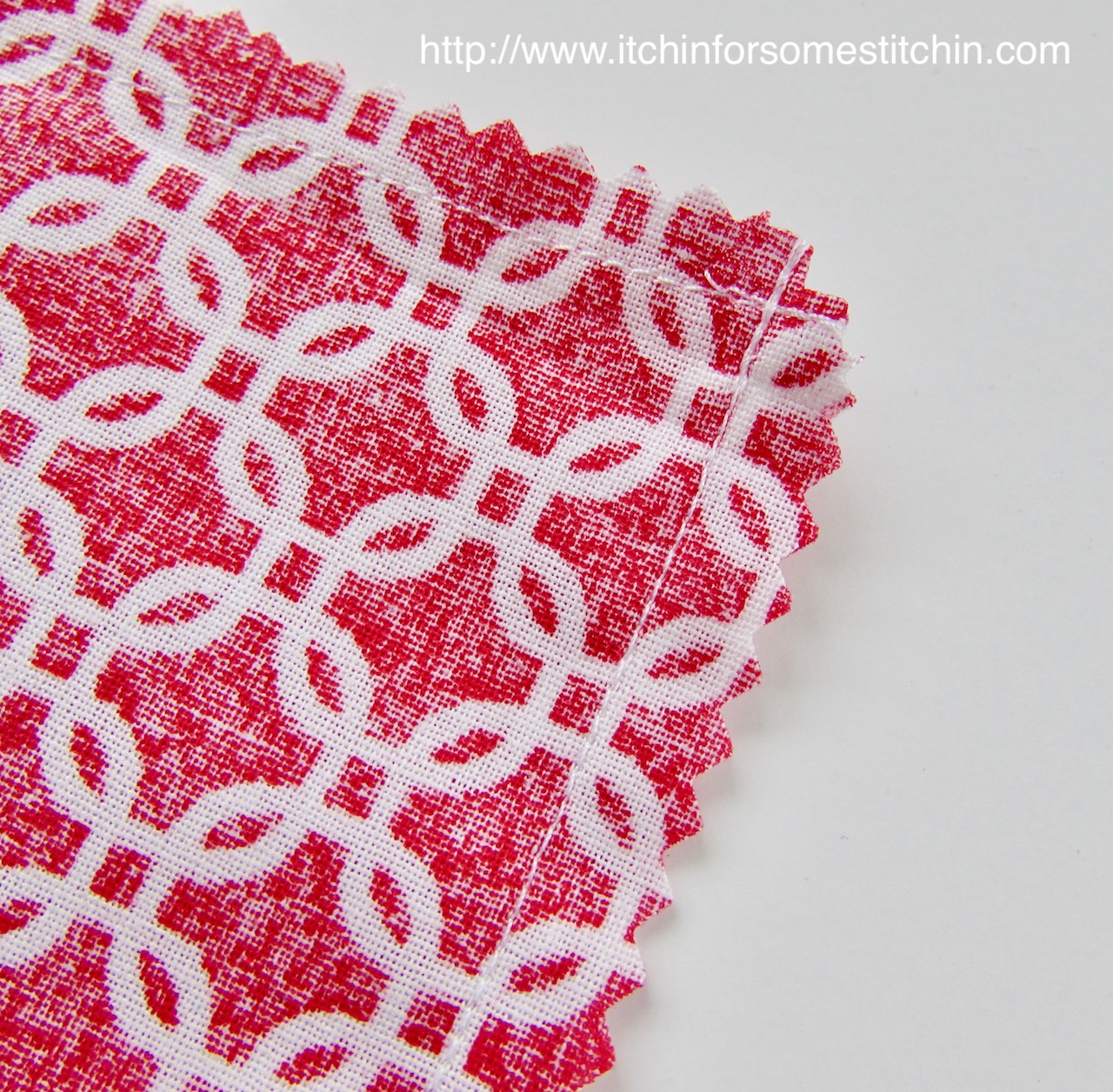 NOTE: The zig-zag cuts made by the pinking shears will keep your fabric from fraying in the future. The top edges along the zipper should be fine, but if you are concerned, you could use pinking shears along the top edge of your fabric before you do step three.
Step Ten
Turn your project right-side out. This may be a little tricky because you will have to get your fingers inside the bag and open the zipper tab some more to be able to pull the fabric through.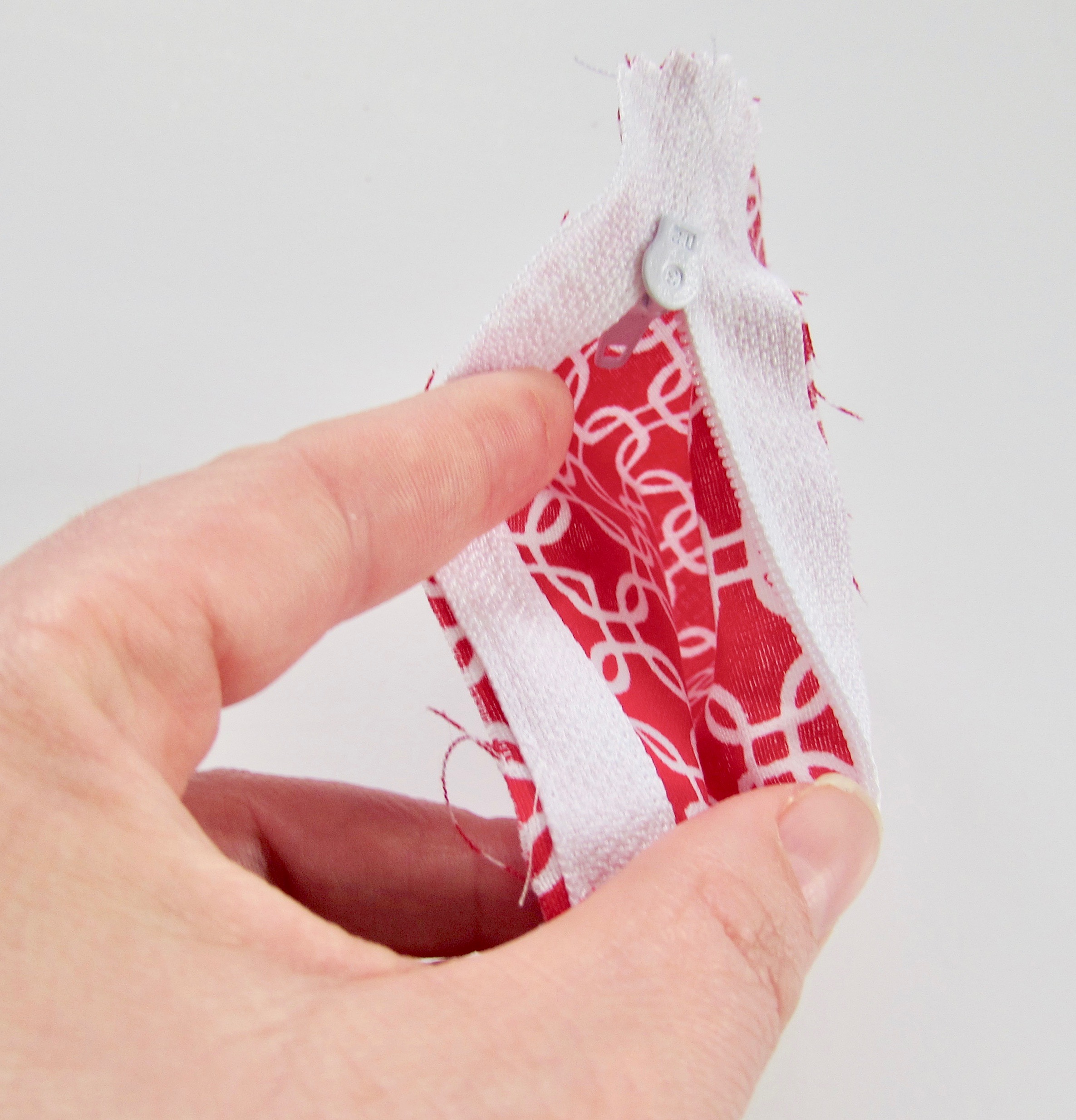 All done!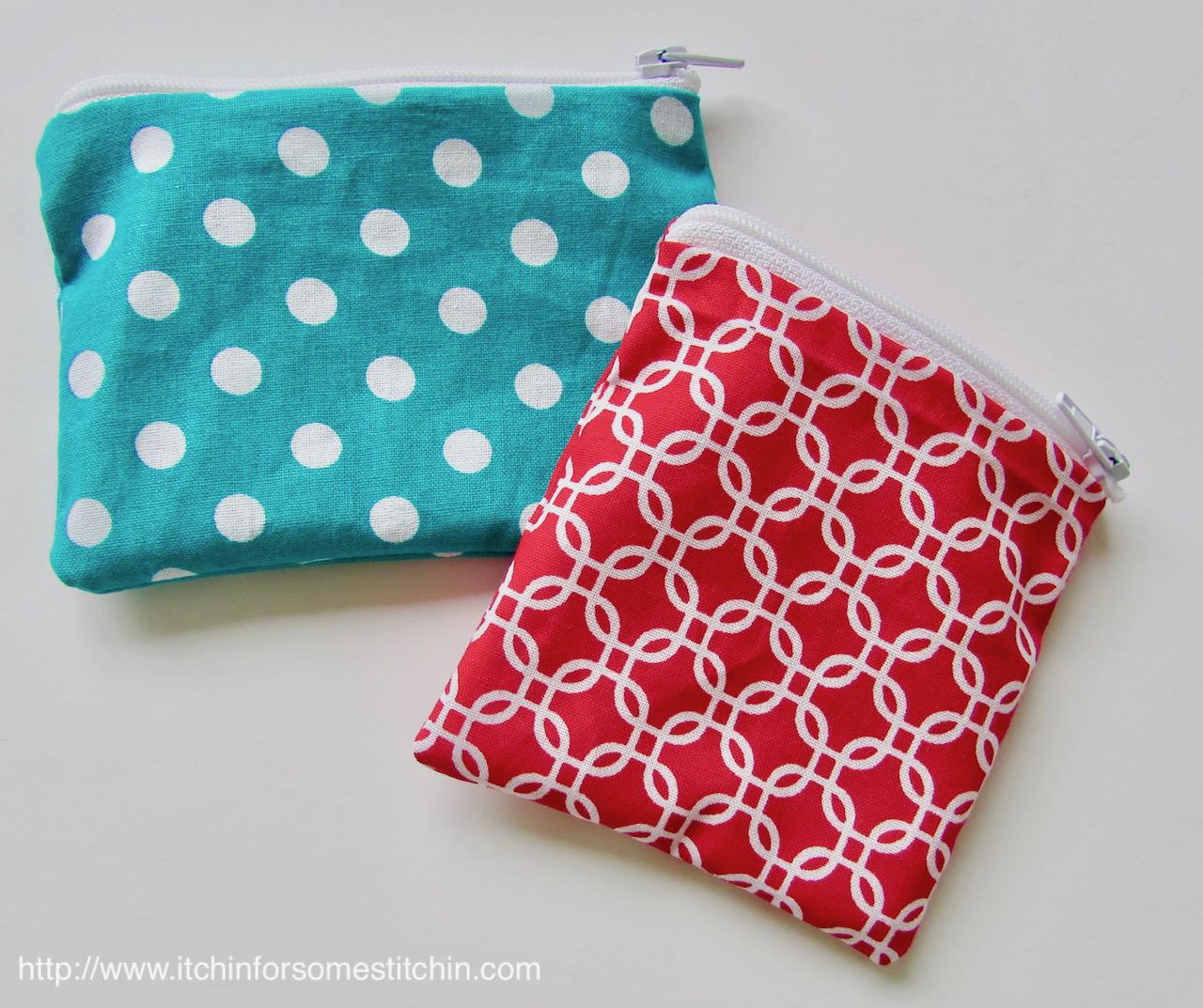 ---
What did I tell you? This zipper pouch tutorial is super easy, right? In fact, it's so easy to whip up these little bags, you can give them away as gifts!
I think I will turn a few into stocking stuffers for Christmas. I know it is still a bit away, but it's always good to be ready ahead of time. 🙂
Until next time… Happy Sewing!
Please Share This Post!