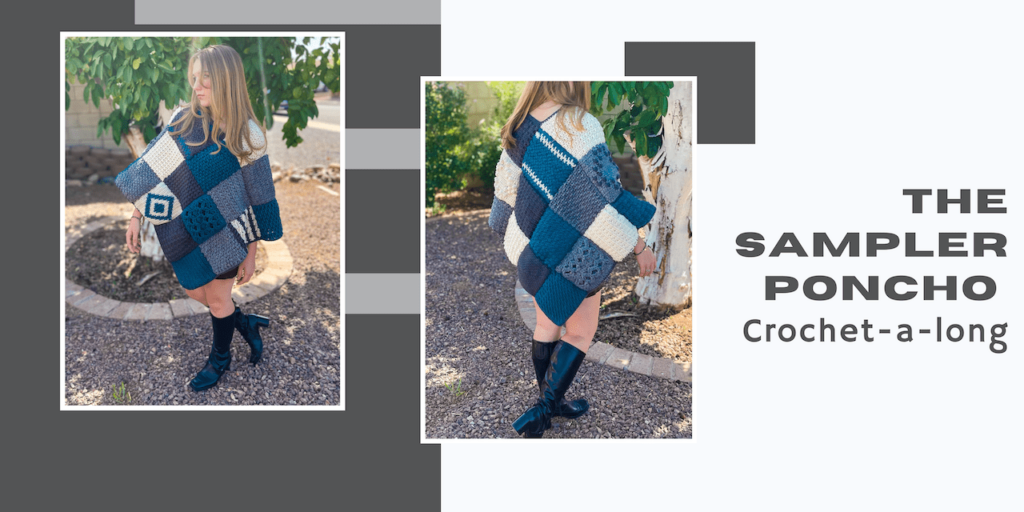 Welcome to the Sampler Poncho CAL!
Event dates: July 4, 2022 – August 29, 2022
This is my first time hosting a crochet-a-long (CAL) and I am so excited!
It is something I have been wanting to try for years, but have been totally scared to do. 😂
So, I decided to ease myself into by asking 23 of my fellow crochet friends and designers to join me in creating some beautiful squares that can be assembled into a simple, but stylish poncho.
Each square is unique and uses a particular crochet stitch or stitch pattern, so this is a really fun way to learn a new stitch/stitch pattern or to practice the ones you may already know!
Here's how it works:
Every Monday, Wednesday, and Friday between the dates of July 4, 2022 – August 29, 2022 one square pattern by will be released. That's 3 squares each week.
You will come here (the roundup/informational page) to get the coupon code (if there is one) and click on the black "Get pattern" button to go to the designer's website.
Once you are on the designer's website, look for and click on the button below. It takes you to where the pattern can be downloaded. If it is Ravelry, you will need to apply the coupon code before checkout. If it is hosted on the designer's website, there will be instructions to guide you.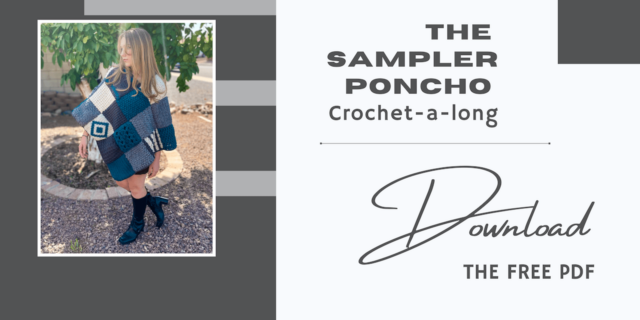 On the final day of the event (August 29th), come here to get the poncho assembly instructions.
That's it! Super easy and super fun!
---
Poncho Sizing
Each PDF provides instructions for a 7″x7″ square and an 8″X8″ square. The poncho can be made in two sizes – small and large – that works for all sizes XS – 5X. Thus, it is a "two-sizes fit all" project.
***You will need to duplicate 6 squares of your choice to assemble the poncho. So, make one each of 18 squares in the CAL and make 2 each of 6 squares in the CAL for a total of 30 squares.
Extra small (XS), Small (S), Medium (M), and Large (L) = Small Poncho; make 30 – 7″ x 7″ squares.
Small Poncho finished dimensions are 32″ from shoulder to tip not including trim. Arm length is 20″ not including trim.
Extra large (XL), 1X, 2X, 3X, 4X, 5X = Large Poncho; make 30 – 8″ x 8″ squares.
Large Poncho finished dimensions are 36″ from should to tip not including trim. Arm length is 23″ not including trim.
NOTE: Trim adds approximately 0.5″ around bottom of the poncho and around the neckline of the poncho.
***Construction and Sizing Schematics will be provided on the final day (August 29, 2022) and are provided in the pattern bundle (see below).
---
Don't want to wait until August 29th to complete your Sampler Poncho?
No problem! We've bundled all the square patterns together, along with the poncho assembly instructions, and have made it available to you in the Sampler Poncho pattern bundle.
Click on the button below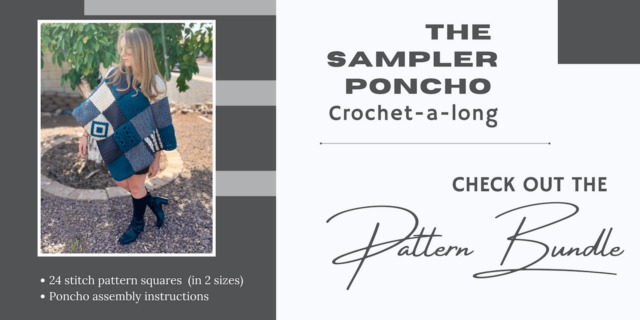 ---
Materials needed for the Sampler Poncho CAL.
Recommended yarn
You may use any medium 4 worsted weight yarn for this project. I used the following:
Yarnspirations Red Heart Super Saver, medium 4 worsted weight, 100% acrylic, 364 yds / 333 m, 7 oz / 198 g.
Colors: Real Teal, Charcoal, & Aran – 2 skeins for Small & Large Poncho Sizes
Total yardage per color: 728 yds / 666 m
Yarnspirations Red Heart Super Saver, medium 4 worsted weight, 100% acrylic, 236 yds / 215 m, 5 oz / 141 g.
Total poncho yardage: 2656 yds / 2428 m to 2892 yds / 2643 m.
Colors: Grey Heather – 2 skeins for Small Poncho & 3 skeins for Large Poncho.
Total yardage: 472 yds / 430 m to 708 yds / 645 m.
Total poncho yardage: 2656 yds / 2428 m to 2892 yds / 2643 m.
Other materials
Crochet Hook sizes US 7/4.50 to US H/5.50 mm or whatever hook is necessary to obtain the correct gauge for each square.
Measuring tape
Stitch markers (optional)
Scissors
Tapestry needle for weaving in ends
SEED STITCH
DAY 1 – JULY 4TH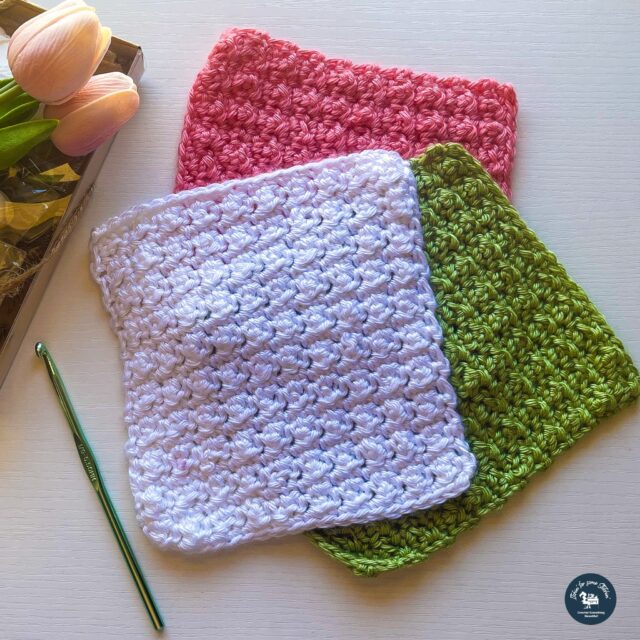 The seed stitch is a series of alternating double crochet (dc) and single crochet (sc) stitches. It is a simple stitch that is easy to learn so it's great for beginners. When you alternate the two stitches across each row, a lovely tight and strong weaved fabric that resembles the knitted seed stitch is created.

by Itchin' for some Stitchin'
Coupon Code: EXPIRED
HERRINGBONE HALF DOUBLE CROCHET
DAY 2 – JULY 6TH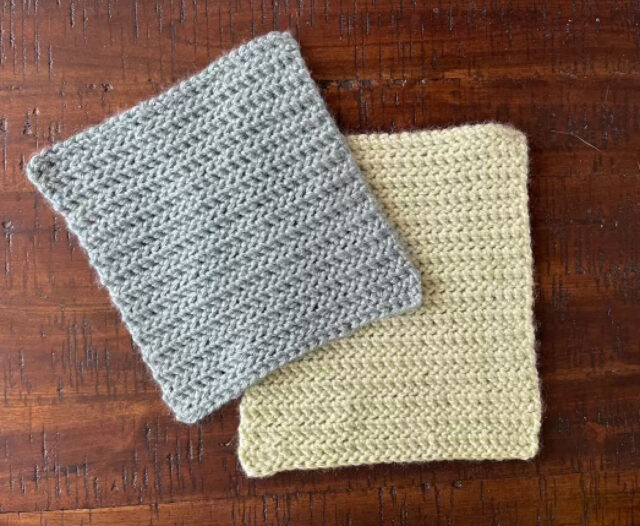 The Herringbone Half double Crochet is a such a versatile stitch. It is beautifully simplistic.

by Kay Fey Crochet
Coupon Code: EXPIRED
DOUBLE TREBLE CROCHET
DAY 3 – JULY 8TH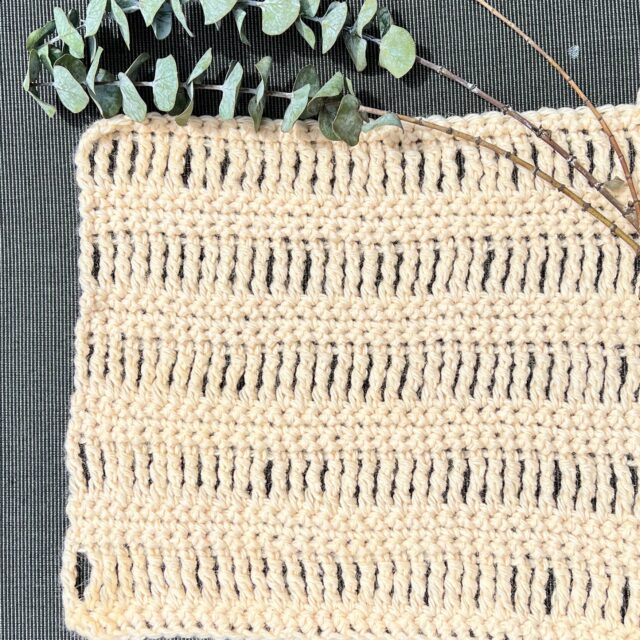 Double Treble Crochets work up quickly and provide beautiful drape to any project.

by Knot Bad Britt
Coupon Code: EXPIRED
BOBBLE CHEVRON PATTERN
DAY 4 – JULY 11TH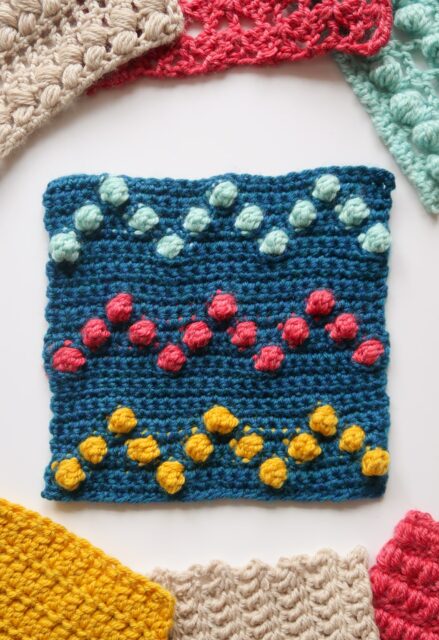 If you're looking for a super fun textured stitch, the Bobble Chevron crochet stitch is perfect. Easy colorwork is used to create the playful bobbles, and my step-by-step instructions will walk you through it, even if you've never done colorwork before. Choose lively contrasting colors to make the chevron design pop, or stick with monochromatic tones for a more neutral look.

by Knitting with Chopsticks
Pattern instructions come with three sizes, I used the 6″ x 6″ instructions and a 5.0mm hook for the square used in the Sampler Poncho.
Coupon Code: EXPIRED
BLANKET STITCH
DAY 5 – JULY 13TH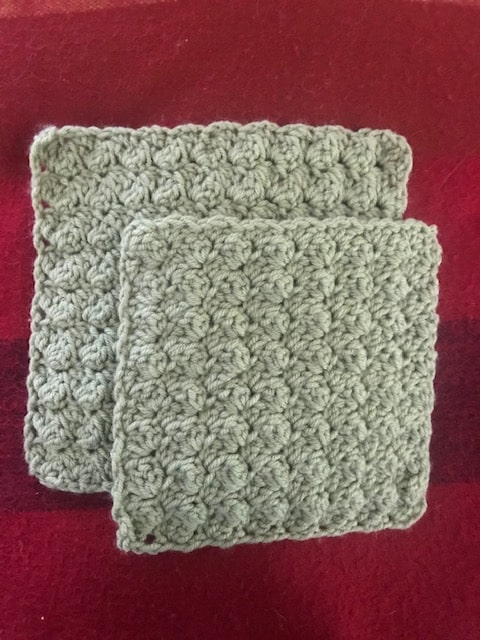 The texture of the blanket stitch works with more than just blankets! It adds an extra flourish to garments too.

By Carroway Crochet
Coupon Code: EXPIRED
CABLE & CROSSED SQUARE
DAY 6 – JULY 15TH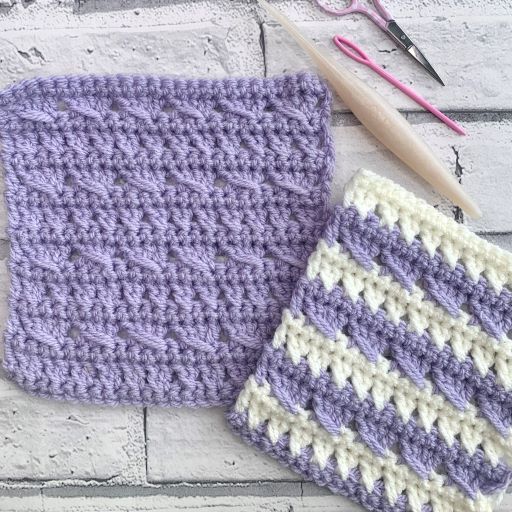 This simple crochet square packs a punch with lots of
texture and open spaces to create a square that will
work in many different crochet patterns from afghans
through to wearable garments!

By Cosy Rosie UK
Coupon Code: EXPIRED
Let's Get Crafty!
Looking for lots of crafty inspiration, tips, tutorials, and a great crochet community? Join my Facebook group!
Cluster STITCH
DAY 7 – JULY 18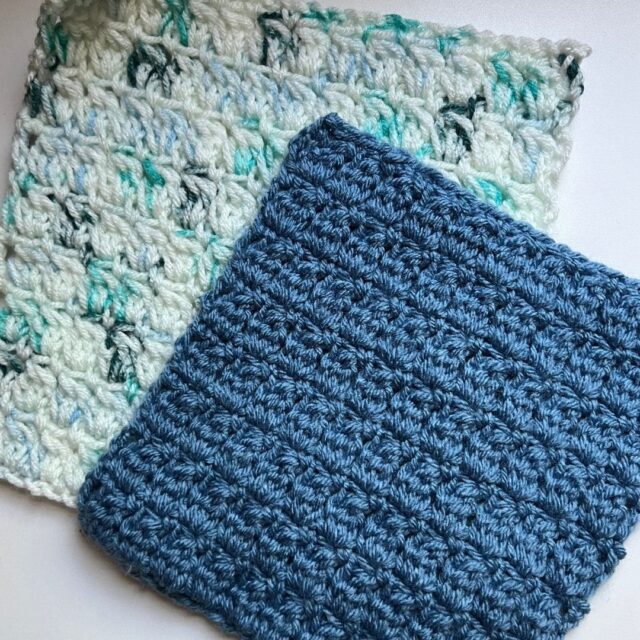 This easy stitch creates a reversible and durable texture, perfect for long lasting garments.

By Juniper & Oakes
Coupon code: EXPIRED
N STITCH
DAY 8 – JULY 20TH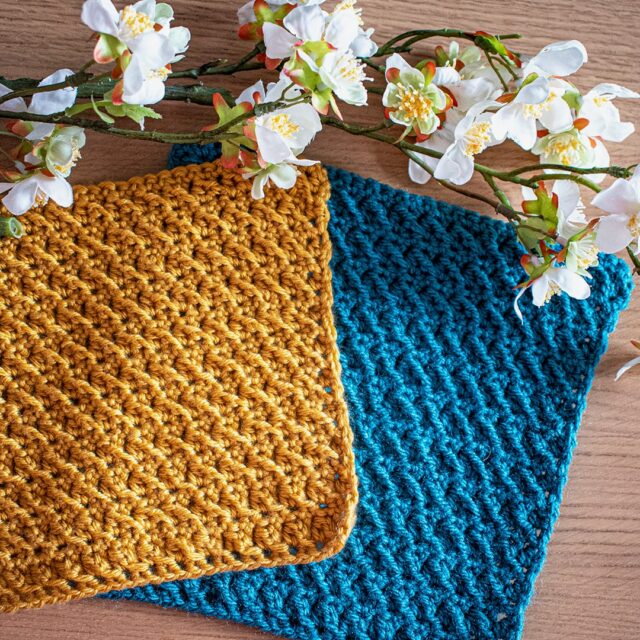 The diagonal ribbing created by the N stitch is a welcome addition to any pattern. Using simple stitches it makes any item look regal.

By Sunflower Cottage Crochet
Coupon Code: Expired
Suzette Stitch
DAY 9 – JULY 22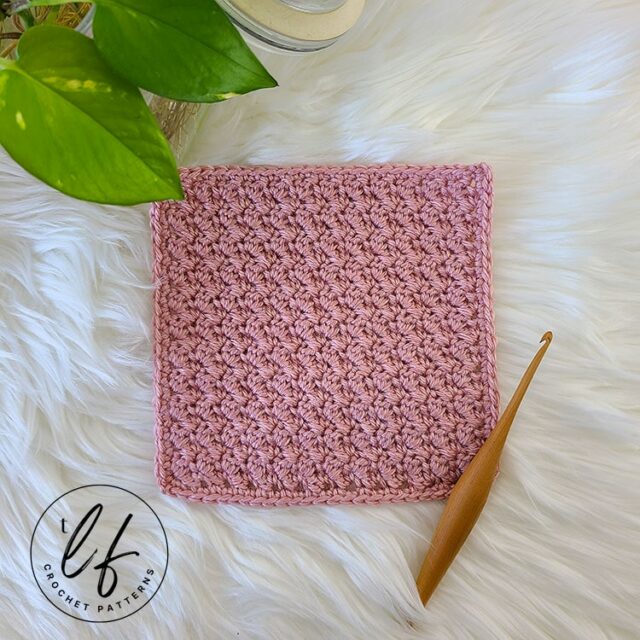 The Suzette Stitch is a beautiful, textured stitch that is quick to work up for beginners and advanced crocheters alike.

Shannon of The Loophole Fox
Coupon Code: EXPIRED
Alpine crochet stitch
DAY 10 – JULY 25TH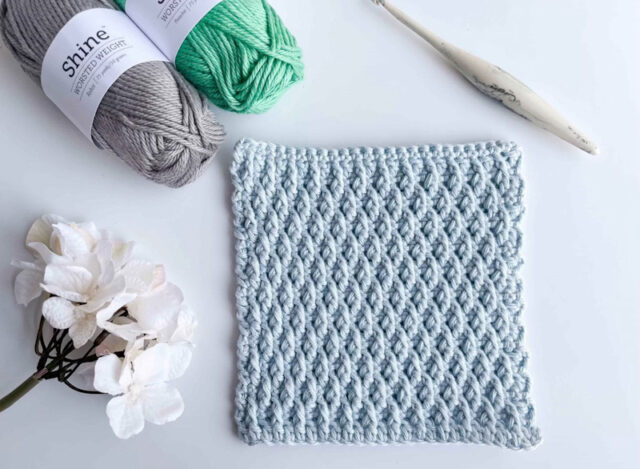 The Alpine Stitch is so beautifully textured using front post double crochets worked around stitches from a previous row creating a very unique and textured look.

By Nana's Crafty Home
Coupon Code: EXPIRED
Moss Stitch
DAY 11 – JULY 27TH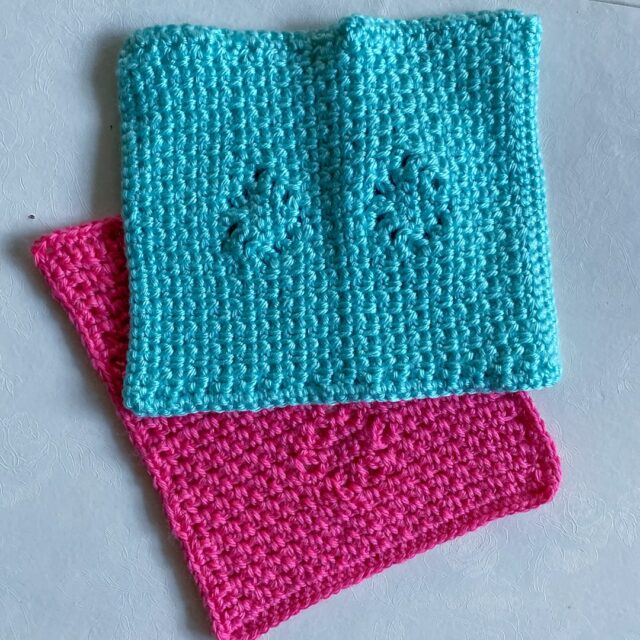 A Moss Stitch is an easy beginner friendly stitch that is perfect for any pattern like home decor, garments, accessories etc.

By Pam's Cozy Corner
Coupon Code: EXPIRED
Extended Moss Stitch
DAY 12 – JULY 29TH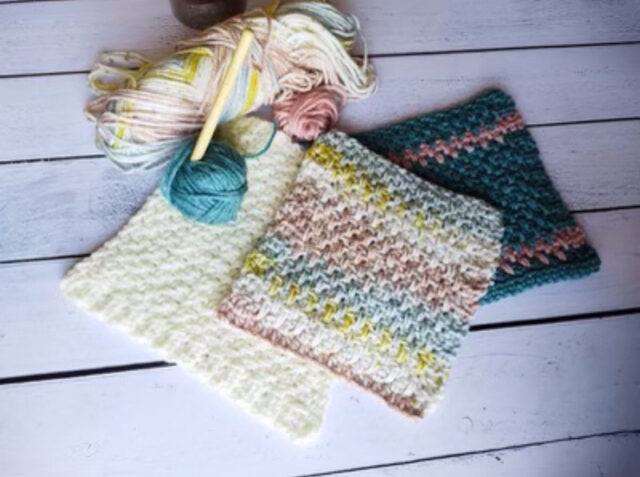 The Extended Moss Stitch is reversible and very versatile. It can be used for various items such as scarves, blankets, cardigans, etc. It can make a beautiful dish cloth with cotton yarn. Use different colors and yarns for different effects.

By Frankie Kate
Coupon Code: EXPIRED
Remember you can grab all the patterns in the Crochet-a-Long without jumping from post to post each feature day.
Check it out!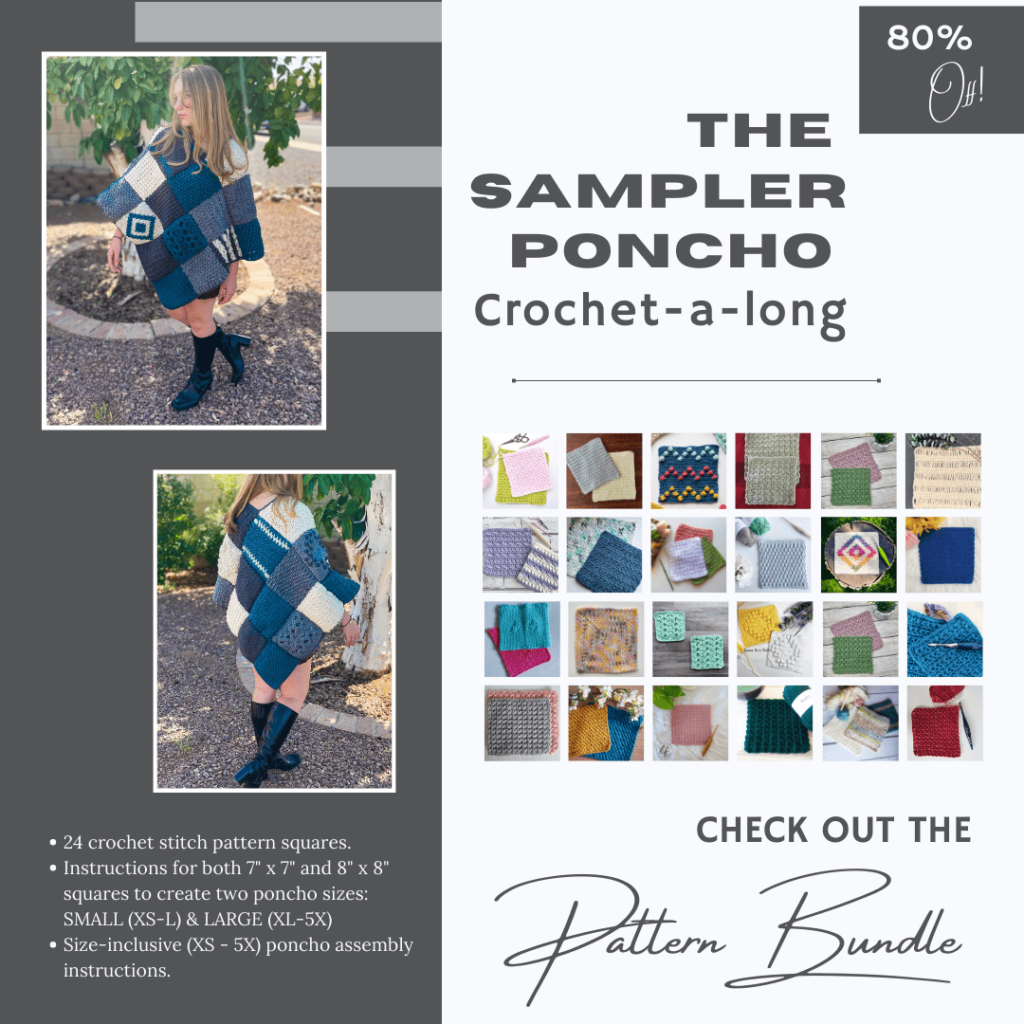 Double diamond Tapestry Crochet square
DAY 13 – AUGUST 1ST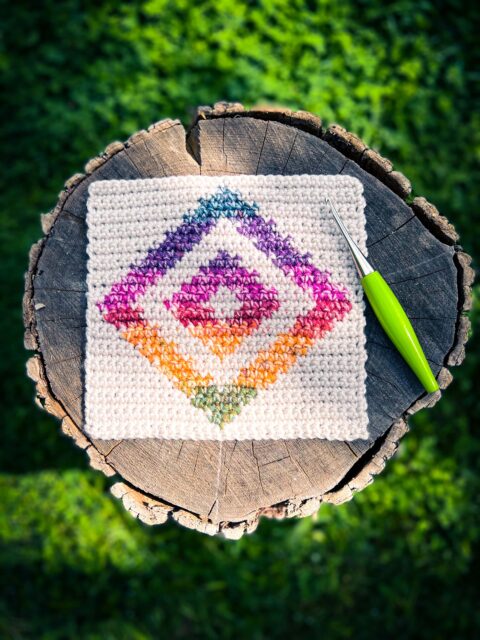 The Diamond Square uses tapestry crochet to create a fun diamond design.

By Spotted Horse Design Co.
Coupon Code: EXPIRED
Sedge Stitch
DAY 14 – AUGUST 3RD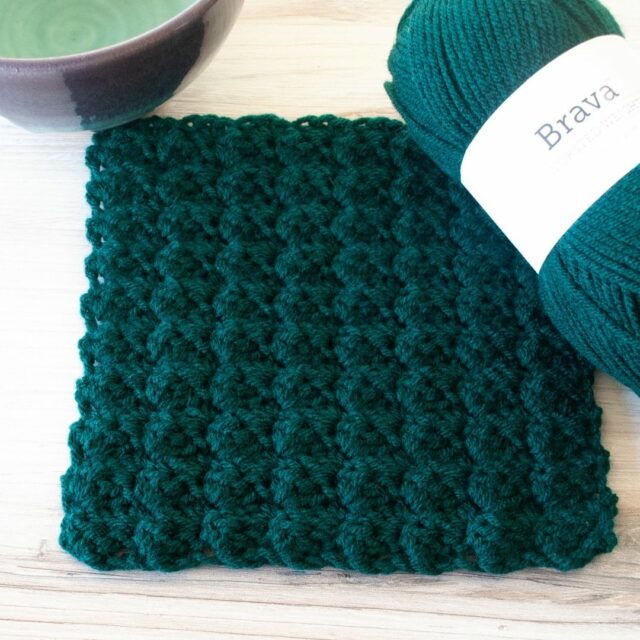 The Sedge Stitch is an easy combination of basic stitches that creates a beautiful texture. he Sedge Stitch combines beginner stitches to create this beautiful texture. It works well with garments, blankets, afghans and more.

By Crafting Each Day
Coupon Code: EXPIRED
Mini Bean Stitch
DAY 15 – AUGUST 5TH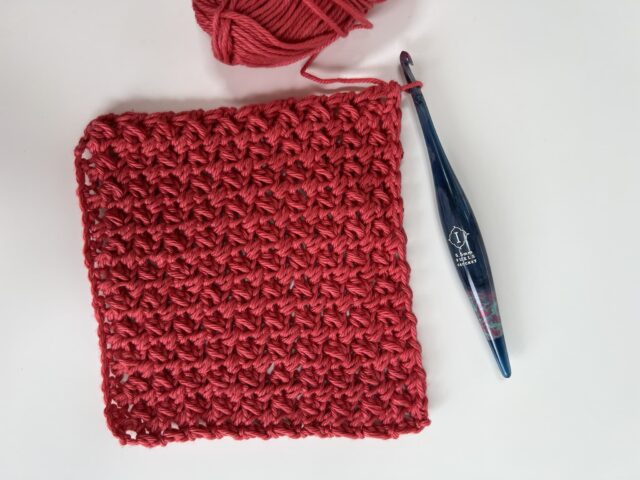 Mini Bean Stitch – a stunning stitch that gives a great repetative pattern, which is surprisingly easy to crochet.

By Off the Hook for You
Coupon Code: EXPIRED
Treble Cross Stitch
DAY 16 – AUGUST 8TH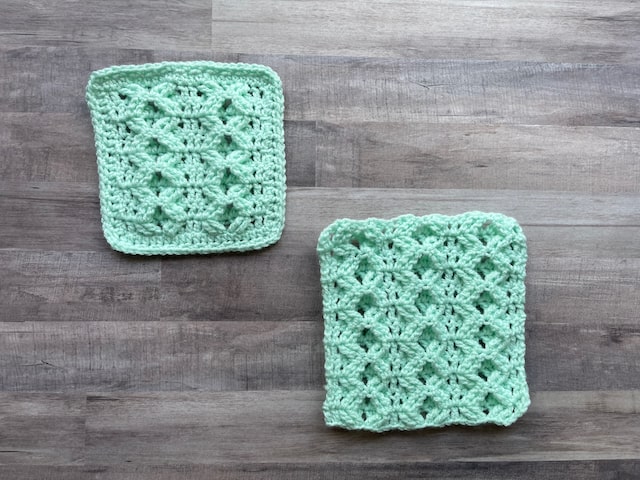 The Treble Cross Stitch creates a reversible, textured fabric of faux cables (with no post stitches) that looks great in garments to accessories.

By Creations by Courtney
Coupon Code: EXPIRED
Bobble Stitch
DAY 17 – AUGUST 10TH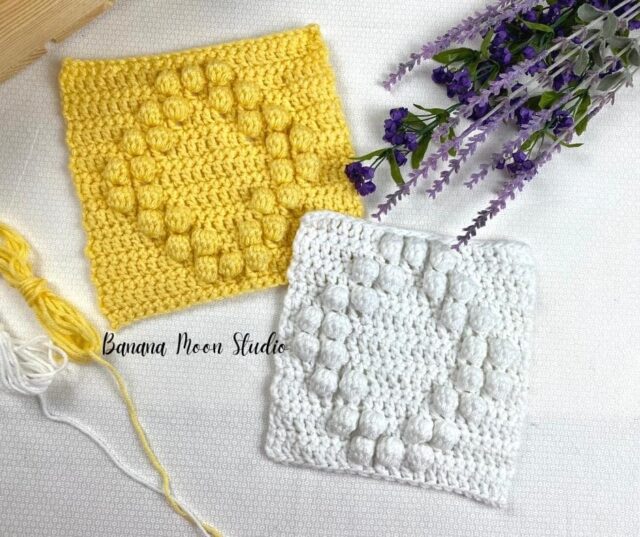 Bobble stitch has such stand out texture that it's a great way to make letters, words, shapes, and lines in your projects!

By Banana Moon Studio
Coupon Code: EXPIRED
Primrose Stitch
DAY 18 – AUGUST 12TH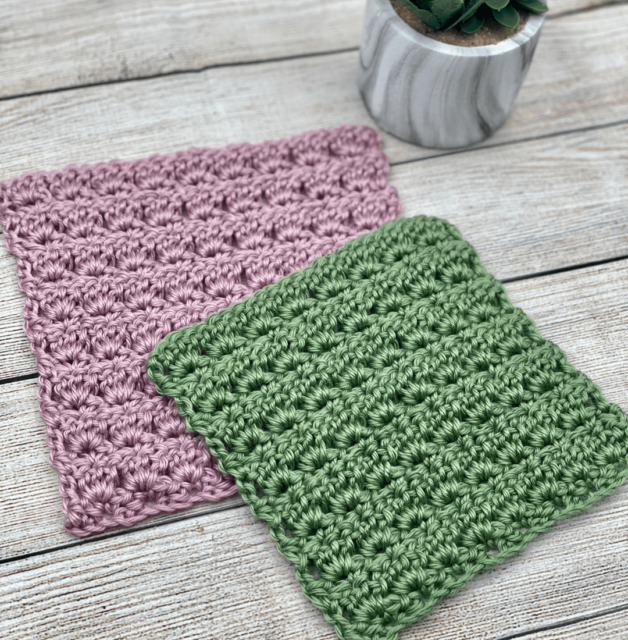 The Primrose Stitch is full of pretty texture. It's quick and easy to work and good for all skill levels.

Through the Loop Yarn Craft
Coupon Code: EXPIRED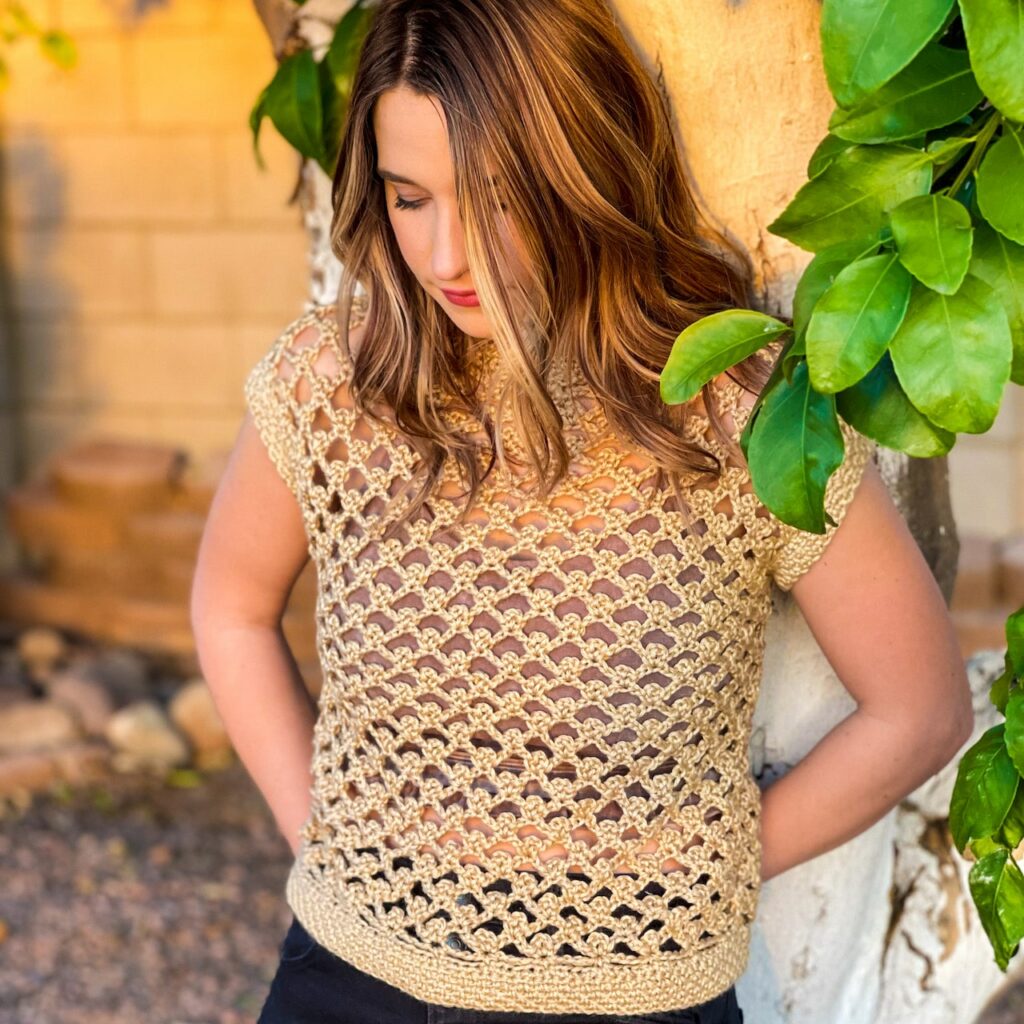 Join the Newsletter!
Subscribe to get our latest content by email & receive a Ravelry coupon code for a FREE crochet PDF pattern of your choice!
Mini Puff Stitch
DAY 19 – AUGUST 15TH
The Mini Puff Stitch is wonderful for adding depth and texture while keeping a dense and cozy fabric. It looks great when used as the primary stitch or as an accent!

By Clair de Lune Fiber Art
Coupon Code: EXPIRED
Star Stitch
DAY 20 – AUGUST 17TH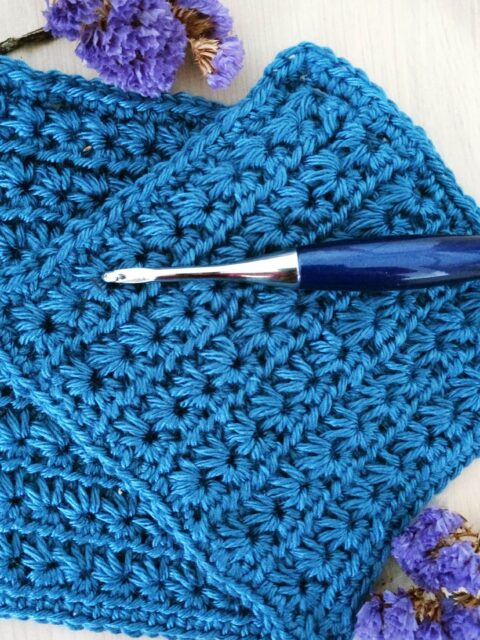 The Star Stitch is bursting with texture. The stars in a row have open spaces that create a delicate look.

By Crochet Cloudberry
Coupon Code: EXPIRED
Moss Stitch in a square
DAY 21 – AUGUST 19TH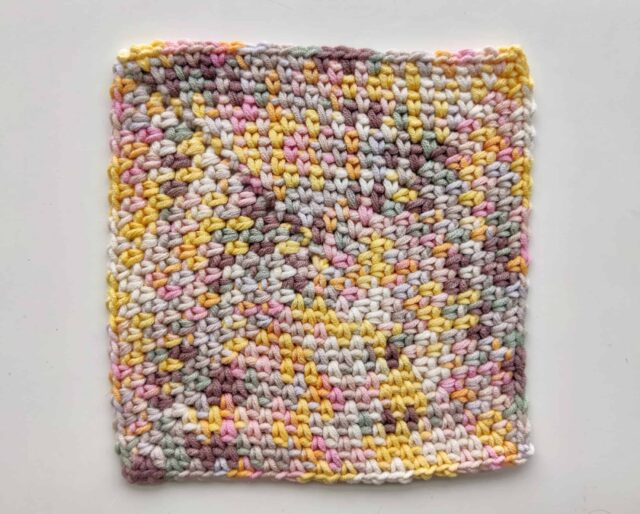 Moss stich in a square takes moss stitch and works from the center outward giving it a unique look and feel that will add depth to any piece.

By Made by Gootie
Coupon Code: EXPIRED
Trinity Stitch
DAY 22 – AUGUST 22ND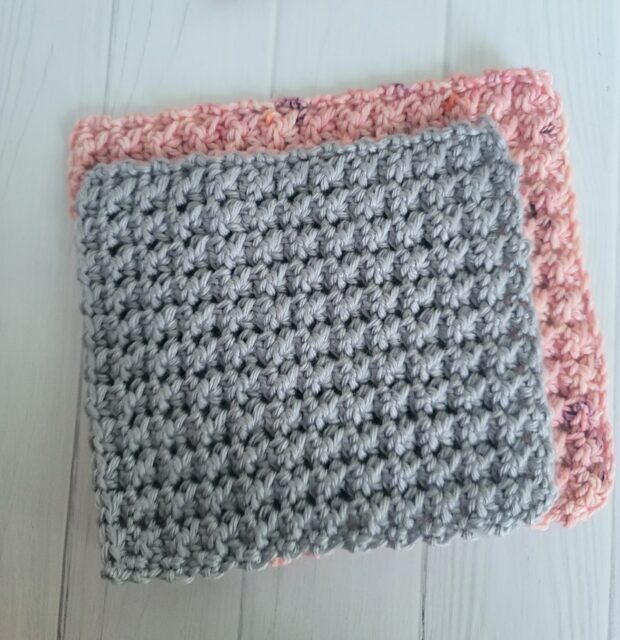 The trinity stitch is an easy stitch that creates a lot of texture and works up quickly.

By Three Fates Creations
Coupon Code: EXPIRED
mINI bASKETWEAVE sTITCH
DAY 23 – AUGUST 24TH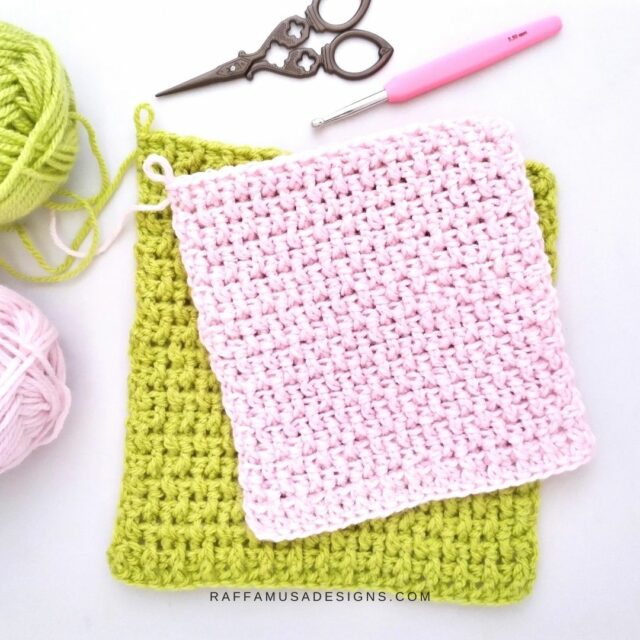 The Mini Basketweave stitch creates a woven fabric look chalked full of texture and works well with garments and accessories. You'll fall in love with the soft and squishy texture of the mini basketweave stitch! This basketweave or "rice stitch" square pattern is your quick and fun entryway to front and back post double crochet stitches. Comes with a video tutorial too!

By Raffamusa Designs
Coupon Code: EXPIRED
Alternate Single Crochet
DAY 24 – AUGUST 26TH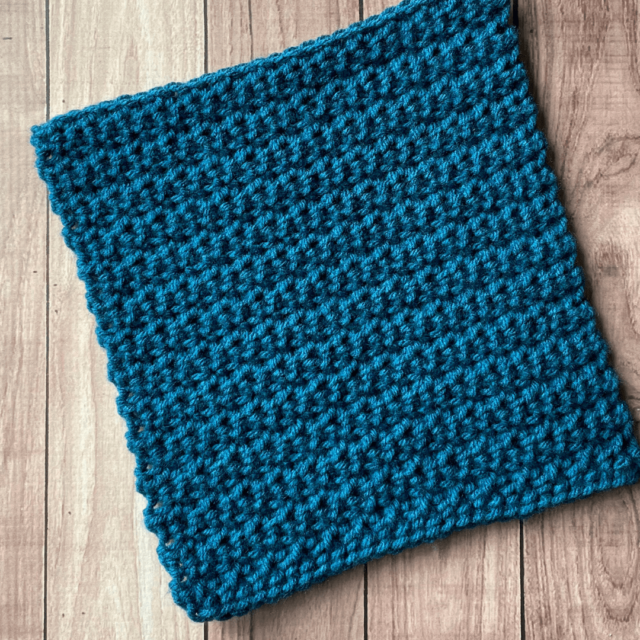 Can you believe this is single crochet? It's hard to believe that by simply alternating front and back loops in one of the beginner basic stitches, this gorgeous texture appears. You'll fall in love with single crochet all over again with the Alternate Single Crochet stitch!

By Remington Lane Crochet
Coupon Code: EXPIRED
Love Pinterest?
I do!
PIN this pattern to your Pinterest boards for later.
You can also follow all my boards!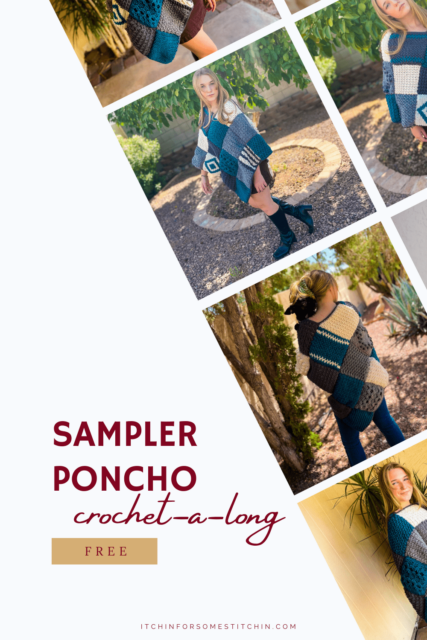 Sampler Poncho Assembly
DAY 25 – AUGUST 29TH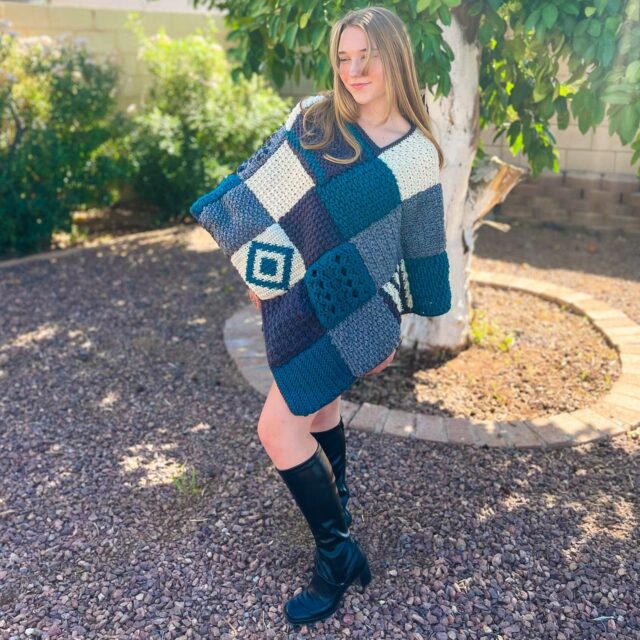 Time to turn all those gorgeous squares into a fun and fashionable poncho! This poncho is super easy to assemble and makes a fabulous addition to any wardrobe!

By Itchin' for some Stitchin'
No coupon code needed. This is a direct download on my website.
---
These squares are so fun!
You can make so many combinations in so many colors to create an awesome poncho that's as unique as you!
Plus, think about all the other amazing projects you can make?
Bags, cardigans, sweaters, skirts and more!
There are so many fabulous possibilities!
What else will you make with your sampler squares?
---
DID YOU MISS THE CROCHET-A-LONG?
Don't worry !
You can still get all 24 square stitch patterns from the CAL, plus the poncho assembly instructions in the Sampler Poncho Pattern Bundle.
But... only until September 5, 2022!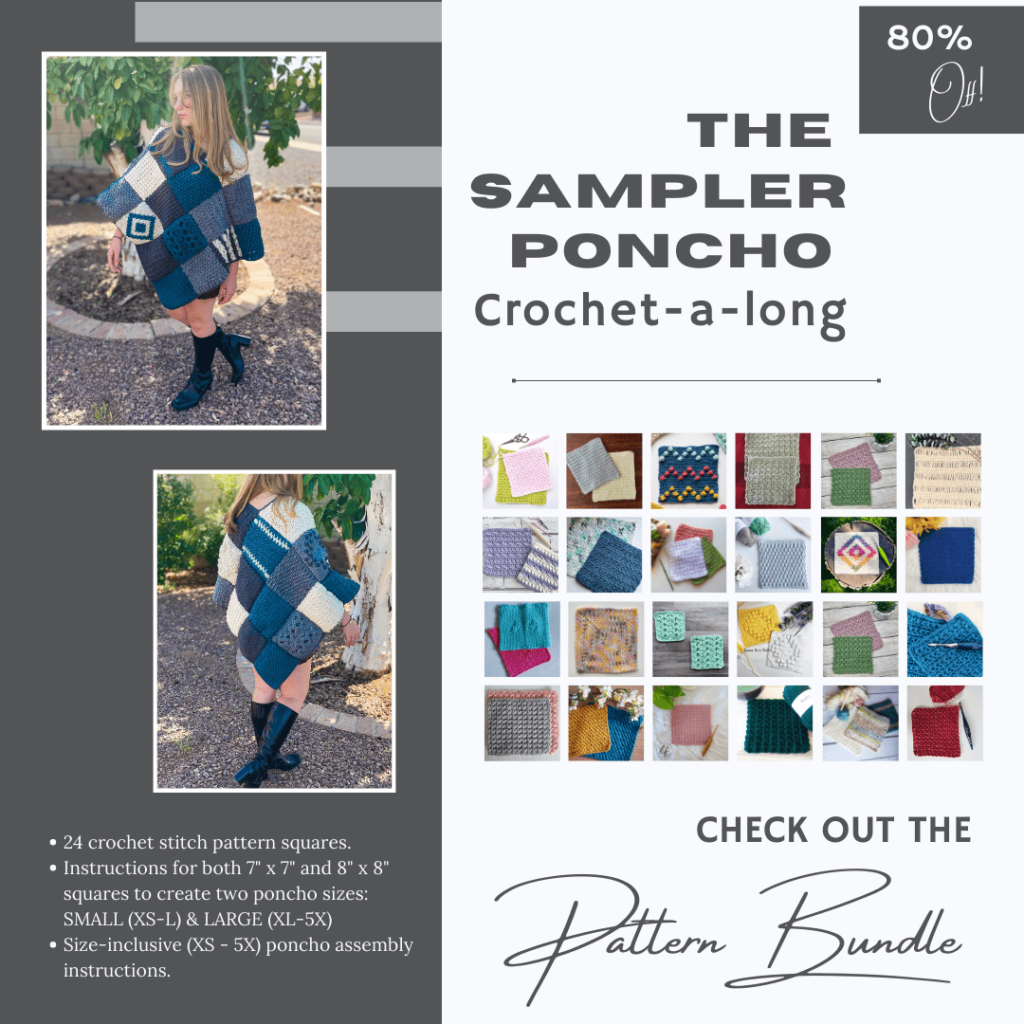 ---
---
Other Patterns I Love & You Will too!
Kalina Duster Cardi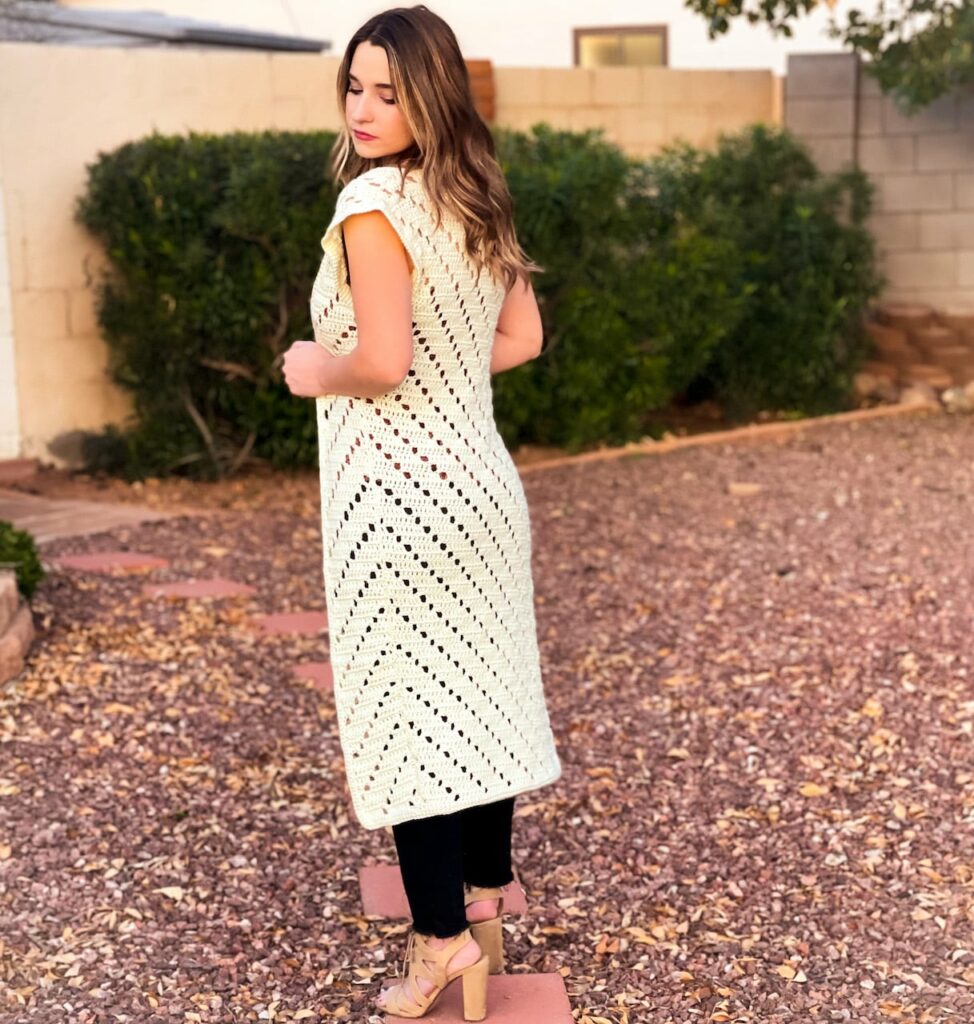 Palomino Poncho
Rainbow Gala Shawl
My Latest posts
---
---
Thank you for coming to my blog! By sharing my content and/or making a purchase you are making it possible for me to continue producing and sharing free content for everyone to enjoy. I sincerely appreciate your support!
Until next time… Happy Crocheting!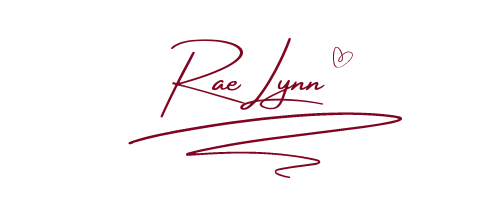 Please share!