Follow These 10 Tips Before You Start Your First Crochet Project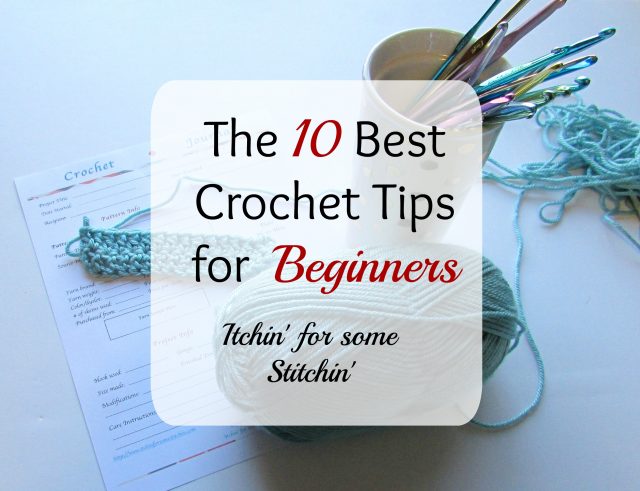 When I first started crocheting, I had absolutely no idea what I was doing. I didn't have a clue about how to begin. I didn't know what hook to start with, what yarn to use, or even what a stitch was. And, I had no one to help me.
I taught myself, just like many of you are, by consulting the great and powerful Google. I read tutorials, watched videos, and learned to read crochet patterns, but at the time there were few, if any, tips to make learning crochet easier for beginners.
So, now that I have years of crochet experience under my belt, I thought I would share with you all the things I wish I had known when I first picked up a crochet hook. Here are my top 10 tips for absolute beginners. These are the things to consider before you start your first crochet project.
Top 10 Tips for
Absolute Crochet
Beginners
1. Buy the cheaper yarn.
One thing is for certain as a crochet beginner. You will make mistakes. It's okay. I promise. But, mistakes often mean pulling out and reworking your project, sometimes repeatedly. This can cause your yarn to become over-stretched and even fray.
Save yourself some 'dough' and use the cheaper yarn until you are more experienced. Red Heart Super-Saver and Caron One-Pound yarns are good first choices.
2. Use light-colored non-variegated yarn with no dye-lot, of medium thickness, and with no waves, sparkles, beads, etc…
Dark yarns or variegated yarns can make it very difficult to see your stitches, which can lead to missed stitches and crocheting in the wrong stitch. On the other hand, light solid colored yarn makes clear visible stitches.
You also want to pick a yarn that has no dye-lot. Color variations occur between dye lots. As a crochet beginner, you may not yet know how to determine the number of skeins needed for a particular project. Sometimes even experienced crocheters have this problem.
Since you may need to return to the store multiple times to buy more yarn for your project, it is best to pick a yarn in which you don't have to worry about color variations. If you follow a pattern that states the number of skeins used, this is less of a problem, but I feel that as an absolute crochet beginner you should not yet be using patterns.
You also may want to start with yarn that is medium thickness, typically noted as medium or worsted weight 4. All crocheters have their own opinion on this, but I feel that medium thickness is the easiest to work with. Both thicker and thinner yarns can be more difficult to manipulate and their stitches can sometimes be hard to see.
Using fancier yarns with sparkles and beads can be a little tricky for new crocheters. Avoid them. Also avoid the yarns that are crimped to look like waves until you are more experienced as these can make your stitches less visible.
3. Determine which way is the most comfortable for you to hold the crochet hook and yarn.
Some people can pick up a hook and yarn and figure out how to position them based on "feel". Kudos to you if you are one of them! But, not everyone can do that and I have known more than one person who has given up on crochet because they can't seem to manipulate one or both of these in a way that suits them.
I was one of the lucky ones, but for those who may need a little more instruction I created tutorials to guide you in determining the best way for you hold the crochet hook and yarn. For more details check out How to Hold a Crochet Hook and How to Hold the Yarn When Crocheting.
4. Practice your basic stitches before looking for a crochet pattern.
The basic stitches in crochet are typically the foundation chain, single crochet, and double crochet. Typically, you will need to know how to make a foundation chain in order to do any stitches. Once you have that down, I would suggest doing one project made entirely of single crochet and one project made entirely of double crochet. I have found that the best way to do this is to make a scarf or afghan made entirely of each stitch.
This may sound boring and indeed, it may get a bit tedious after a while, but it will make you very skilled in these two stitch types and that, my friends, will benefit you later. Single crochet and double crochet are found in nearly every crochet project. Honing your skills in these two stitch types will set you up for success with more complicated stitches and projects. Remember, practice makes perfect!
5. When making your foundation chain, use a hook size that is one size larger than the rest of the project.
Working the foundation chain and the first row can be the trickiest part of your project. Beginners often make the foundation chain too tight because they haven't yet learned how to control tension. It helps to use a hook that is one size larger than the hook you will use for the rest of your project.
For example, if your project is to be made using a size J/10 (6.00mm) hook then use a size K/10 (6.50mm) or larger hook to make the foundation chain. Then switch to the size J/10 (6.00mm) hook to complete the project.
If you struggle greatly with the foundation chain and you are fortunate enough to know an experienced crocheter, it may help to have him/her work the foundation chain for you until you have practiced enough to successfully master it.
6. Pick a project labeled as BEGINNER.
Once you feel you have mastered the basic stitches and are looking for your first crochet pattern, make sure it is labeled as a beginner pattern. Let me repeat that. Make sure it is labeled as a beginner pattern. NOT an EASY pattern, but a BEGINNER pattern. Yes, there is a difference folks.
I, however, did not know there was a difference, because I didn't have someone with experience to tell me. My first crochet project was a prayer shawl labeled as easy. I thought, "Great! It's easy! I should have no problems!" Boy, did I have problems.
Now, maybe there are those out there who can cut in the lunch line and not get into any trouble. I am not one of those people. Skipping the beginner patterns and going straight to the easy patterns was a nightmare for me. It was beyond my skill level.
So, I would suggest starting with a beginner pattern that involves only one or two stitch types and does not involve changing yarn colors. Your hands will literally be full with making new stitches and learning how to read a crochet pattern, don't add the extra element of learning to change colors to the mix just yet.
7. GET ORGANIZED!
I cannot stress this enough folks. It may seem silly and unnecessary, but I assure you, it is not. If you are not organized, it is extremely easy to forget what hook you were using, what yarn you need for the project, etc.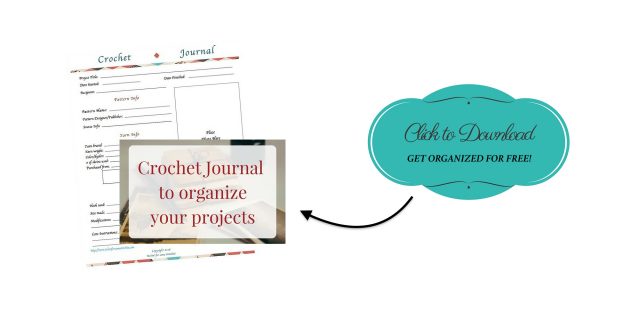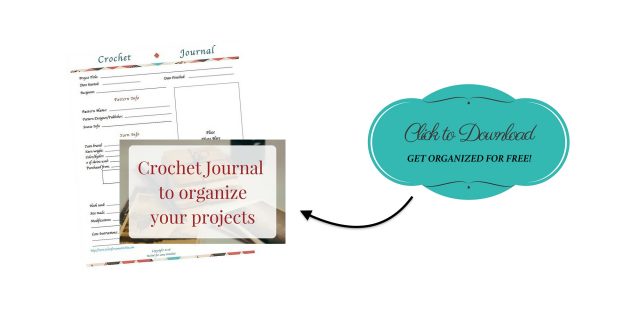 First, download my free crochet journal to help you keep track of all your project details.

Second, put your project, yarn, hook, pattern, crochet journal, and any other tools needed in a bag. This keeps everything you need for your project together and provides portability should you need to grab your project and go.
8. Label your work. Especially if you are designing your own pattern.
Very rarely do I get to finish a project in one sitting. If you are like me, then you will need to find a system that helps you remember where you left off.
If you are using a pattern you can mark the last row or stitch you worked directly on the pattern. However, I usually take a small square of paper, write the number of the last row or stitch worked, and use a straight pin to fix it directly to my crochet project.
If I am designing a pattern I will write the stitch pattern, as well as where I left off. Sometimes this can be as simple as only noting how many chains I used for the foundation chain, how many rows required for the project, and the last row I finished.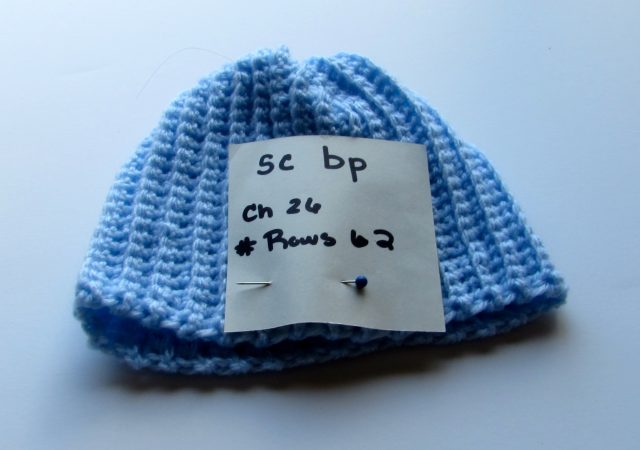 9. Don't forget your turning chain.
When you get to the end of a row you will usually have to make one or more extra chain(s). Together these chains make up the turning chain. You make these extra chains according to your pattern instructions and then turn your project to start the next row.
It is very important that you do not forget to work your turning chain and that you crochet the correct number of extra chains for the stitch you are using. If this isn't done properly you could actually lose or add extra stitches, changing the stitch count and your entire project as a whole.
Read How to Crochet a Turning Chain for more information.
10. Know where to insert the hook as you work and especially when you start a new row.
This may seem like a strange tip, but believe me, it can be more complicated than you think. Where you insert your hook as you work and for each row depends on the type of stitch in use and the number of chains in your turning chain.
You will never work in the first chain from the crochet hook unless your crochet pattern specifically directs you to do so. Place the hook between the V and the back post, under both posts of the V, under the front or back post only of the V, or under the back post only, per your pattern instructions.
Inserting the hook in the wrong stitch or wrong portion of a stitch can drastically change the pattern you are working with. It is important to be aware of your hook placement at all times, but particularly when starting a new row.
There you have it folks, my top 10 crochet tips for absolute beginners. I based these tips not only on what I have learned about crochet over the years, but on what I wish someone had told me when I was first learning to crochet.
---
---
Thank you for coming to my blog! By sharing my content and/or making a purchase you are making it possible for me to continue producing and sharing free content for everyone to enjoy. I sincerely appreciate your support!
Until next time… Happy Crocheting!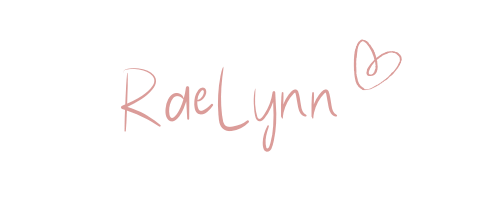 Please share!