Hi folks. Welcome to the first lesson in my crochet beginner series!
Today I want to show you how to make a slip-knot.
This is a super easy technique, but also a vital one because you simply cannot start any crochet project without doing it!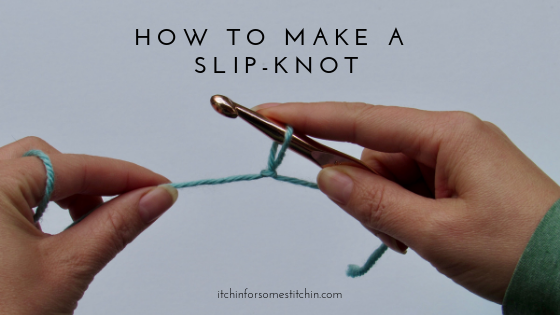 And since I don't want to start this beginner crochet series assuming that you know anything at all about crochet, I am actually going to assume that you are an absolute beginner – someone who may have never even picked up a crochet hook before.
Thus, I want to start with the very first step in crochet, no matter how easy it may be.
And making a slip-knot is quite literally the absolute first thing you do when you start a crochet project.
What is a Slip-knot?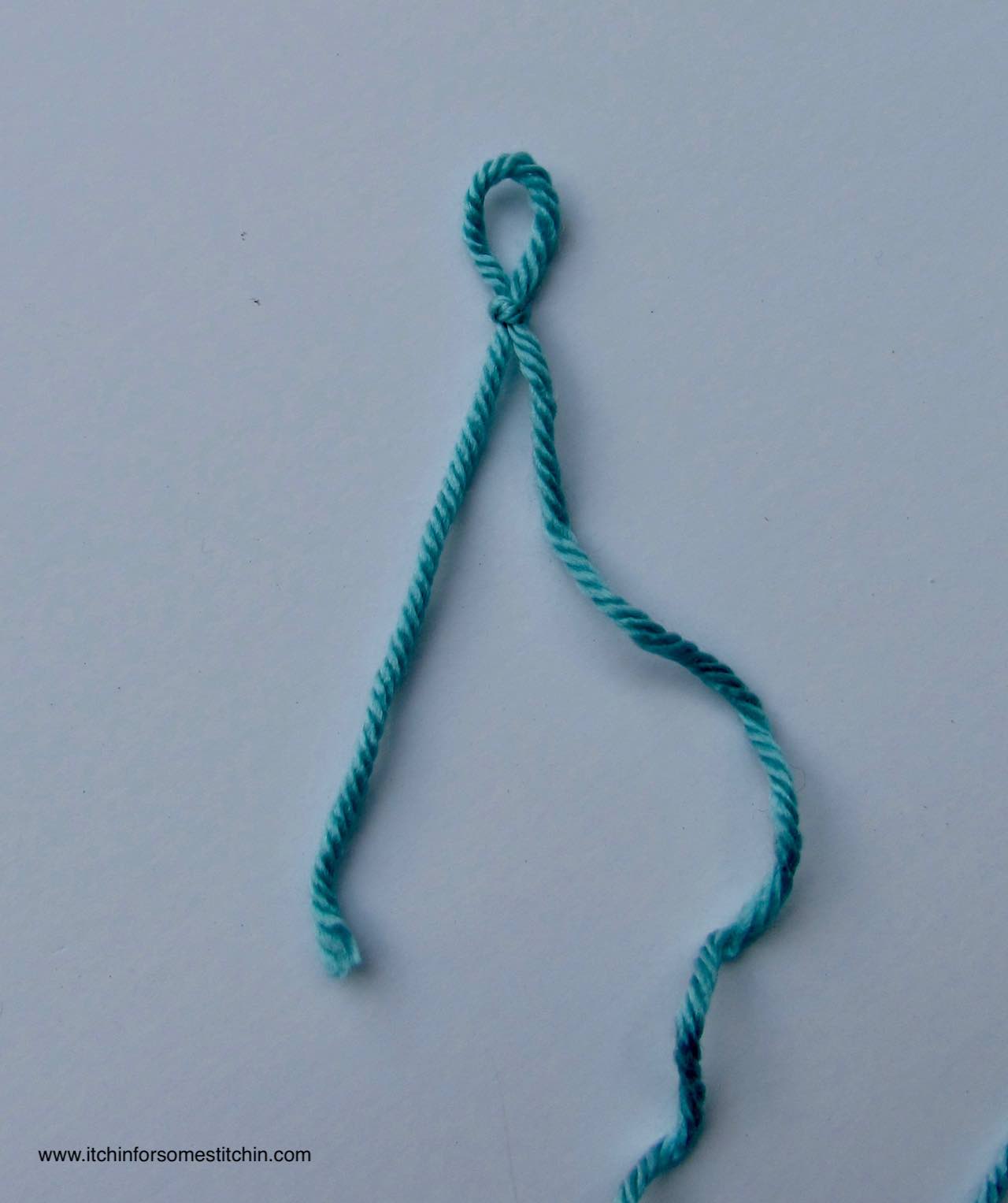 First, let's go over exactly what a slip-knot is.
A slip-knot is often called a running knot and it is quite simply a knot that can be undone or "slipped" by pulling on the free end.
Slip-knots are made by tying an overhand knot around the standing part of a piece of rope or yarn in the case of crochet (and knitting as well).
The knot can then slip along the yarn around which it is made. So when you tug on it, it comes completely undone.
Of course, there are several ways to do this. Let me show you mine.
---
Things to know before you start your first crochet project:
2 Popular Ways to Hold the Crochet Hook
10 Best Crochet Tips for Absolute Beginners
How to Crochet: Basic Steps for Beginners
---
Looking for lots of crafty inspiration, tips, tutorials, and a great crochet community? Join my Facebook group!
---
---
---
Love Pinterest? I do!
[li]PIN this pattern to your Pinterest boards for later HERE. You can also follow all my boards![/li]
---
How to Make a Slip-knot
Step One:
Hold the yarn in your "yarn hand". This is the hand that does not hold the crochet hook, but instead, controls the flow of your yarn. For me, this is my left hand as I crochet with my right hand.
Start by laying the yarn on your pointer and middle fingers so that it can be held against these two fingers by your thumb.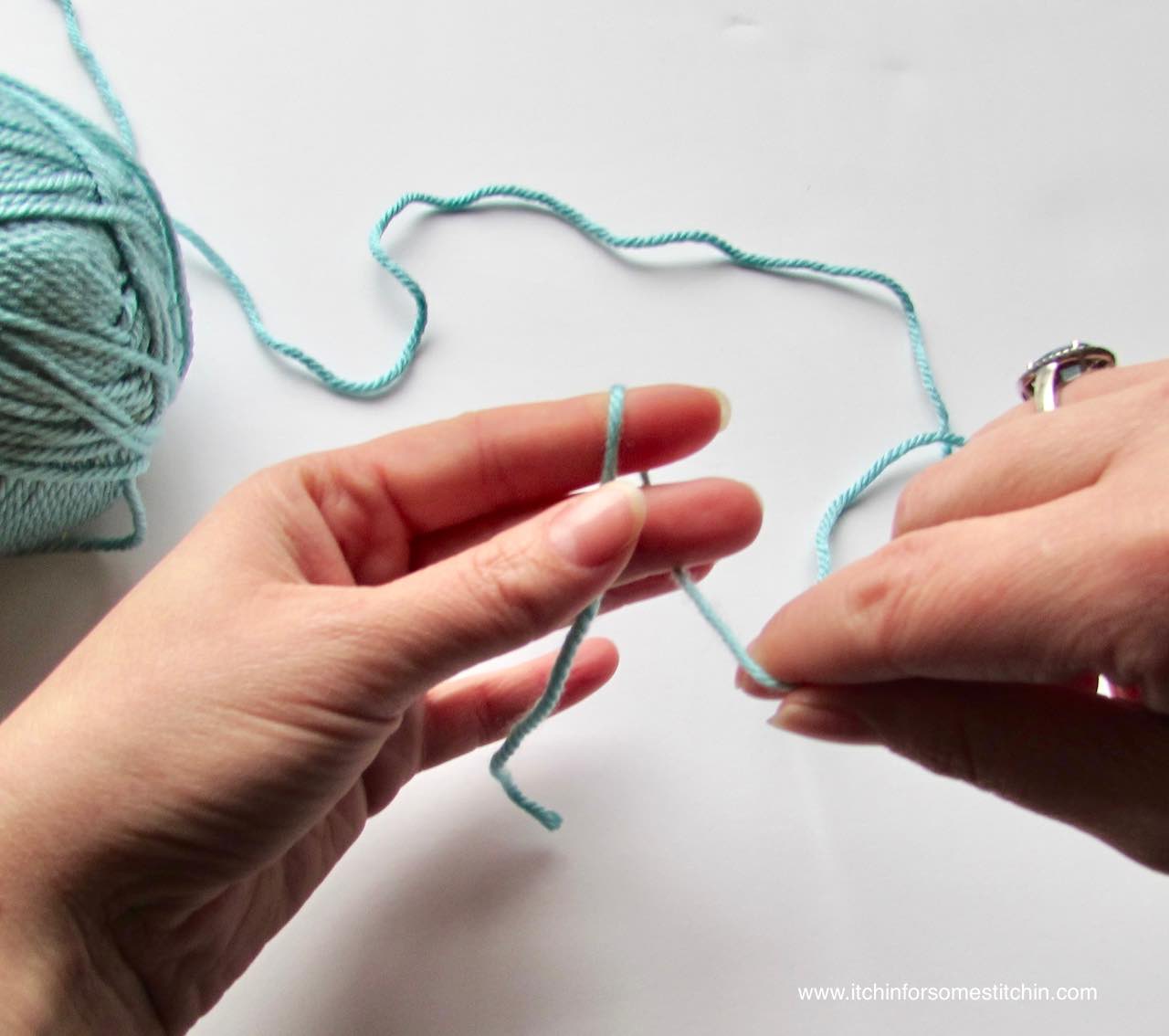 Step Two:
Using your crochet hand (the hand that will hold your crochet hook), wrap the yarn around the back of your pointer and middle fingers and bring it up making a cross over the yarn already laying on the inside of your two fingers from step one.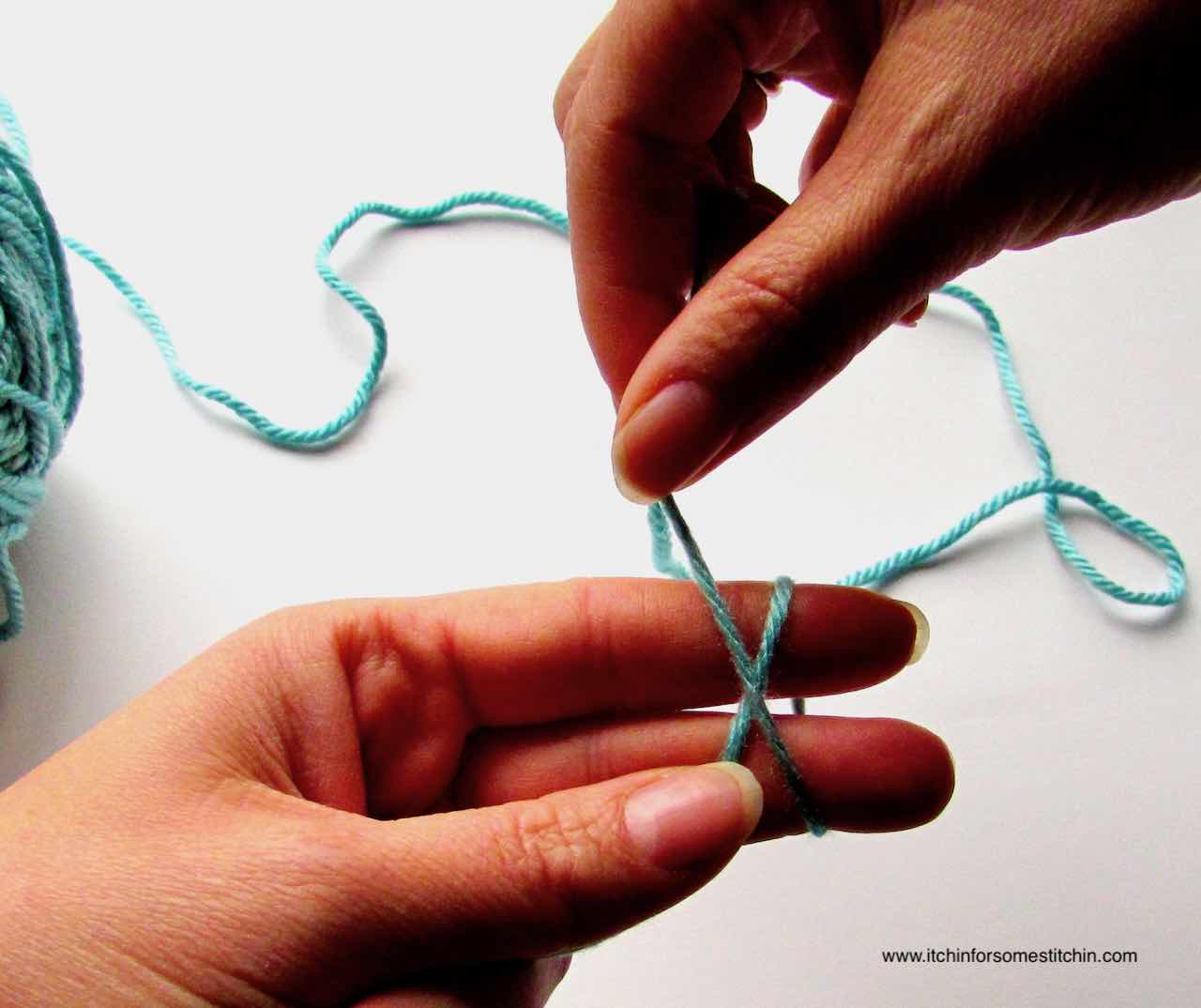 Step Three:
Do NOT let go of the yarn being held by your crochet hand. Place your thumb (on your yarn hand) on the center of the X you have made with the yarn. Then gently slip your pointer and middle fingers out of the loop.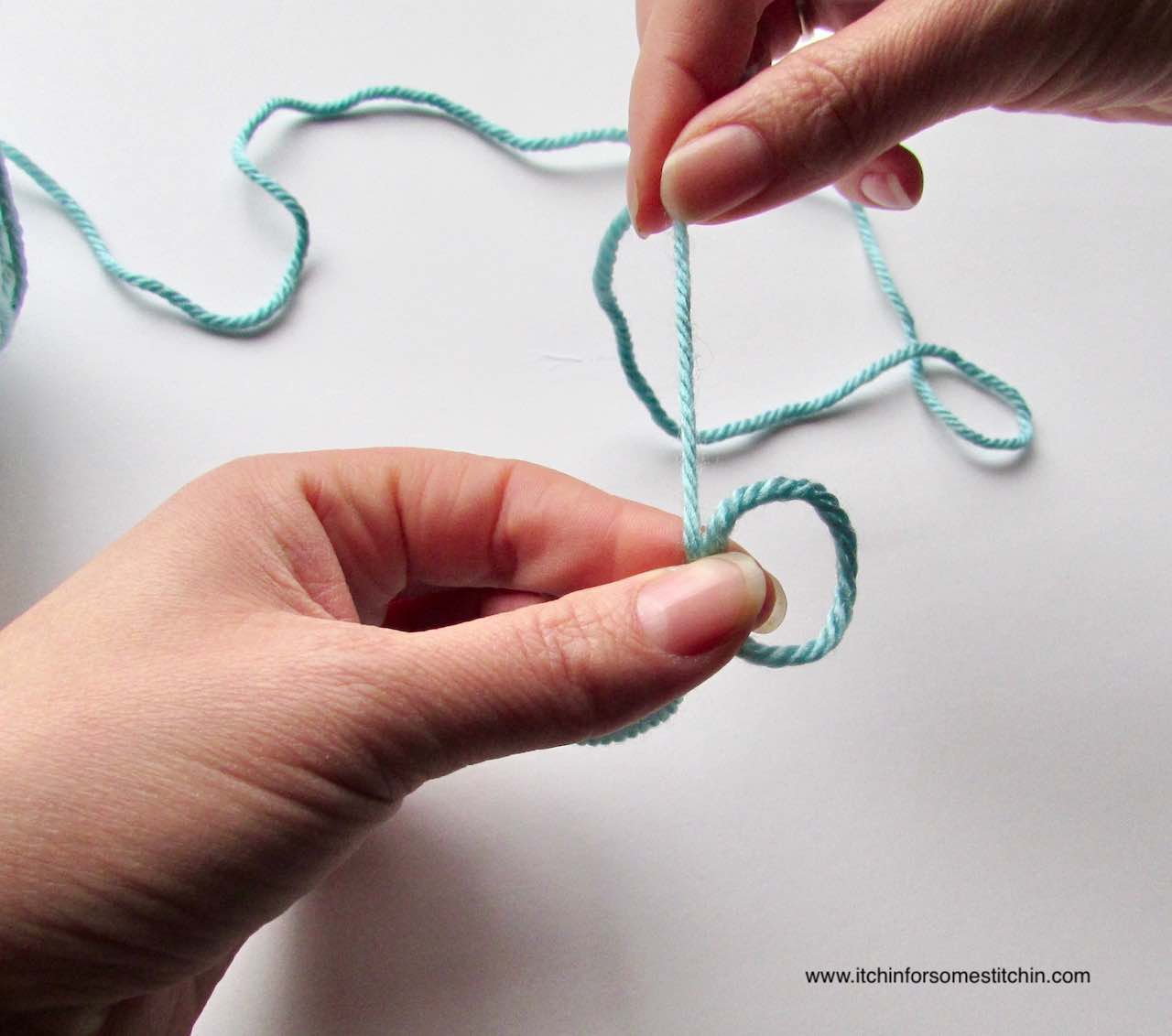 Step Four:
You should still be holding the tail of the yarn in your crochet hand. Take that tail and pull it down so that it now crosses along the backside of the loop.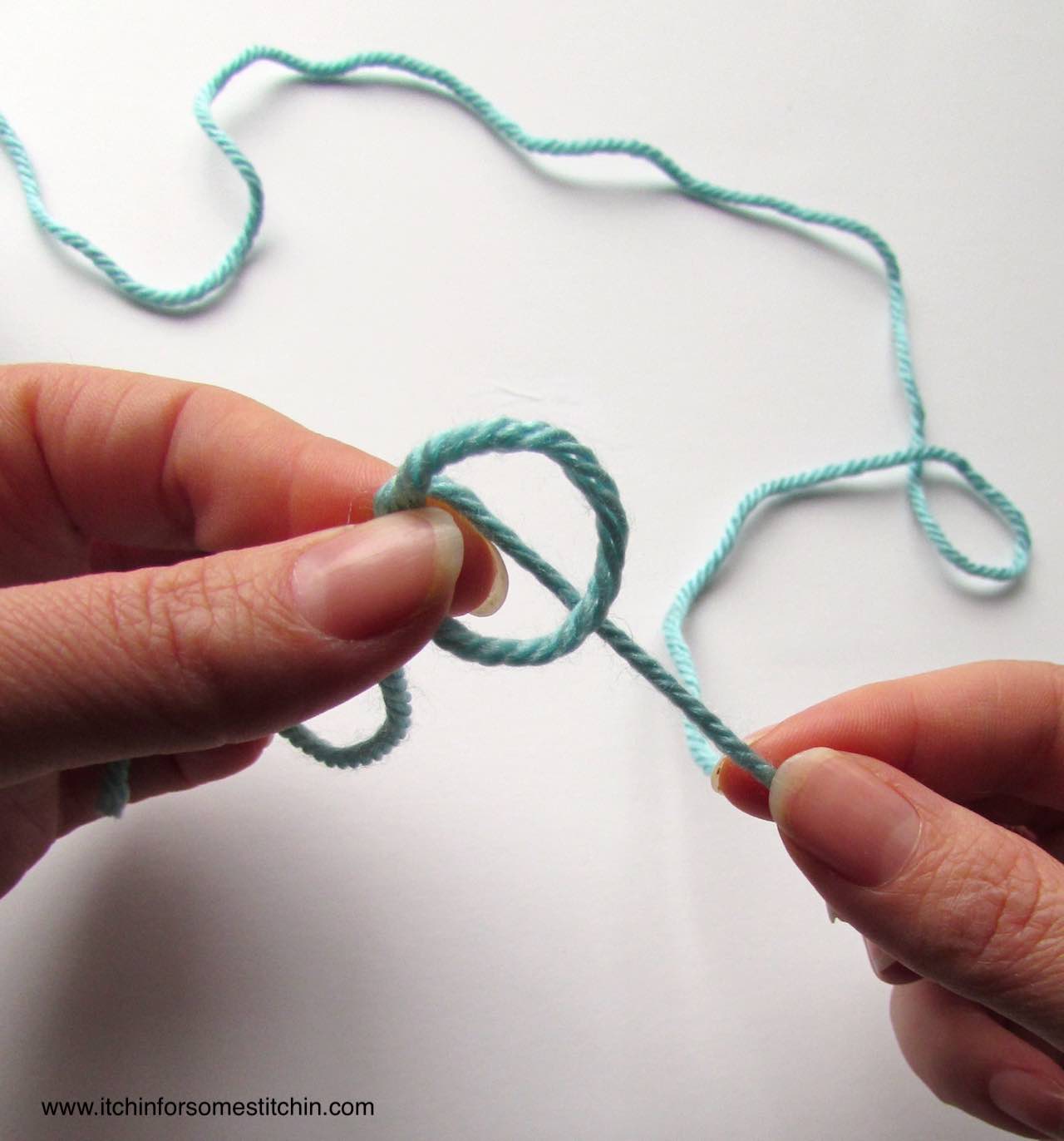 ---

---
Step Five:
Drop the yarn from your crochet hand and now pull it through the center of the loop.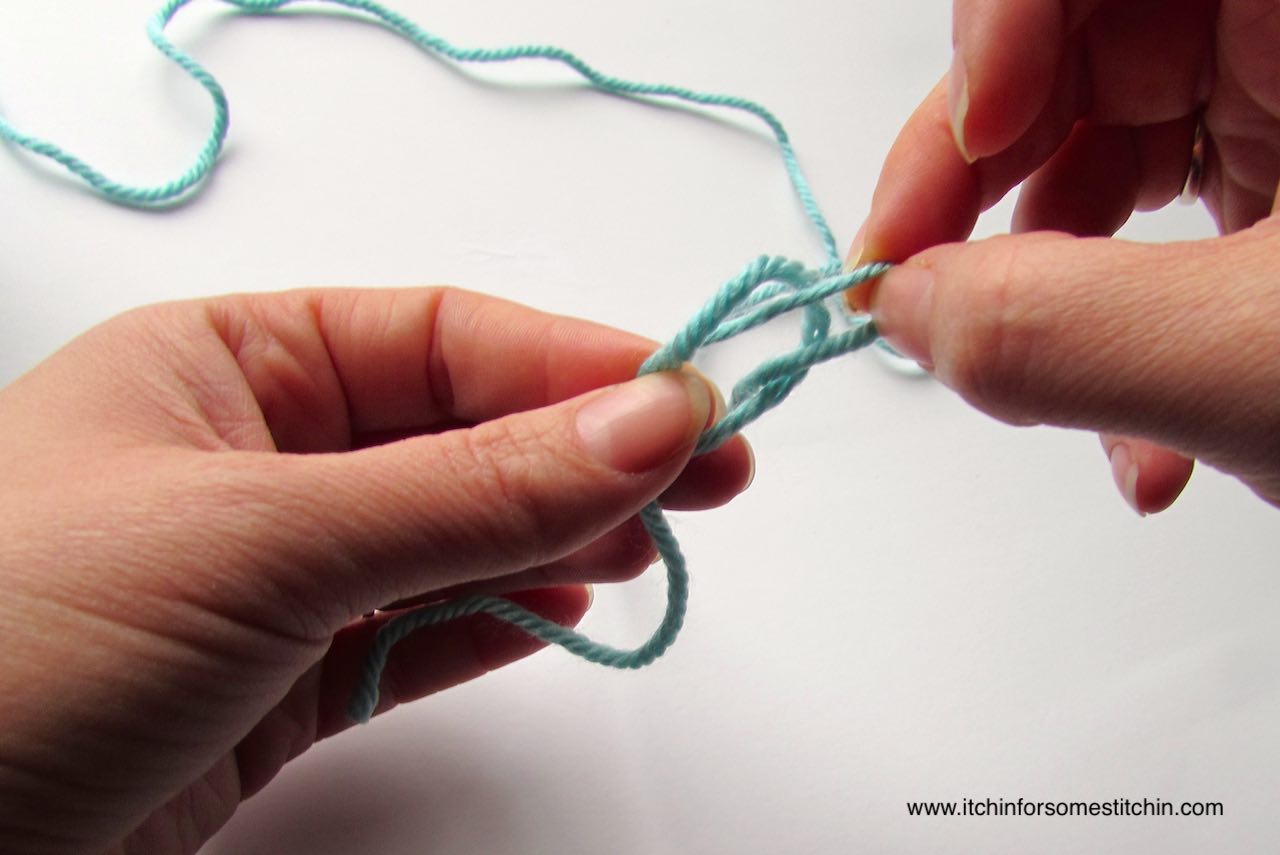 Step Six:
While you are pulling the yarn through the loop with your crochet hand, slide your yarn hand down to the loose tail of yarn and pull it. You should be pulling the tail down and pulling the yarn through the loop at the same time.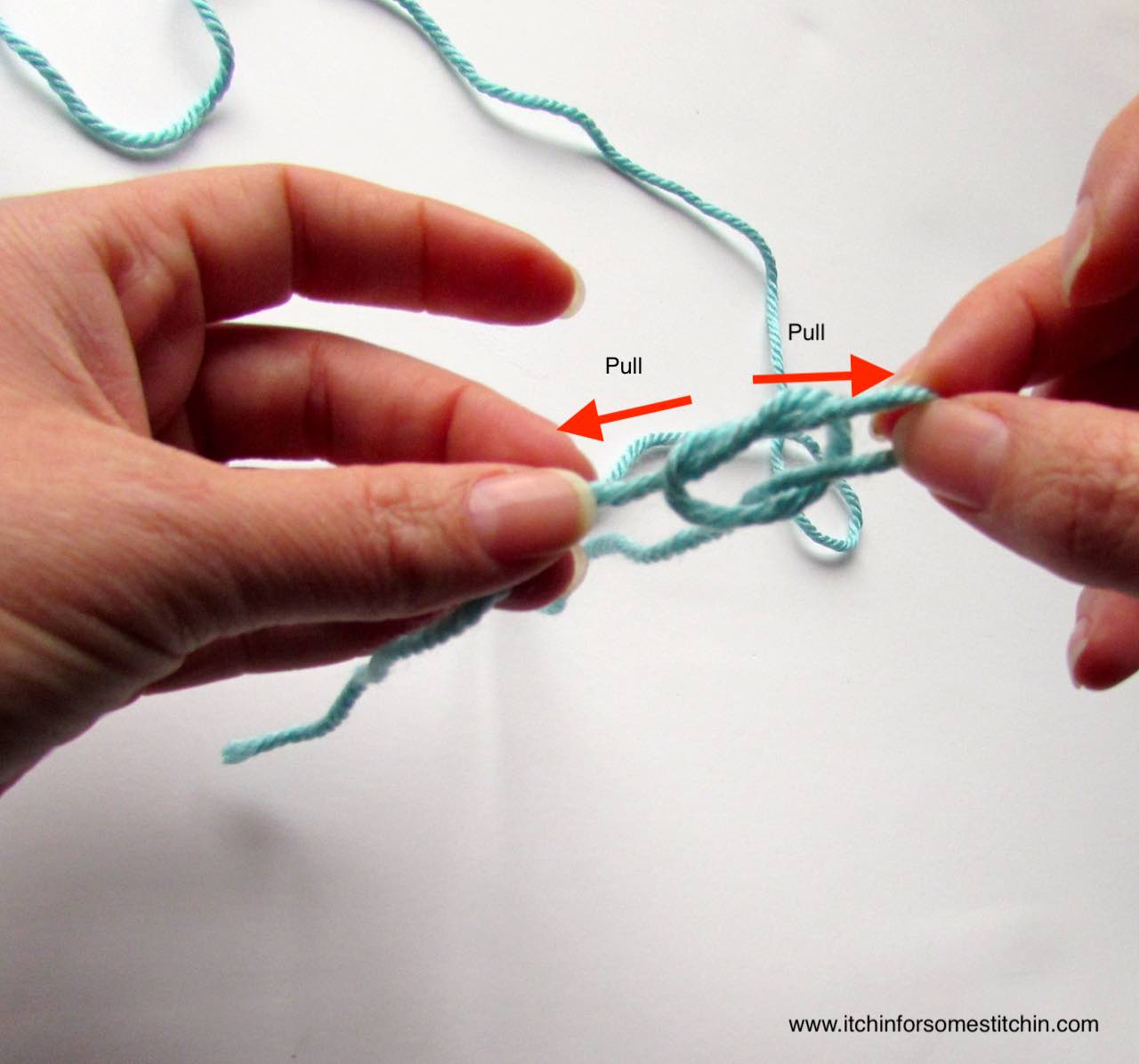 As you pull, a knot will form with a loop on the end.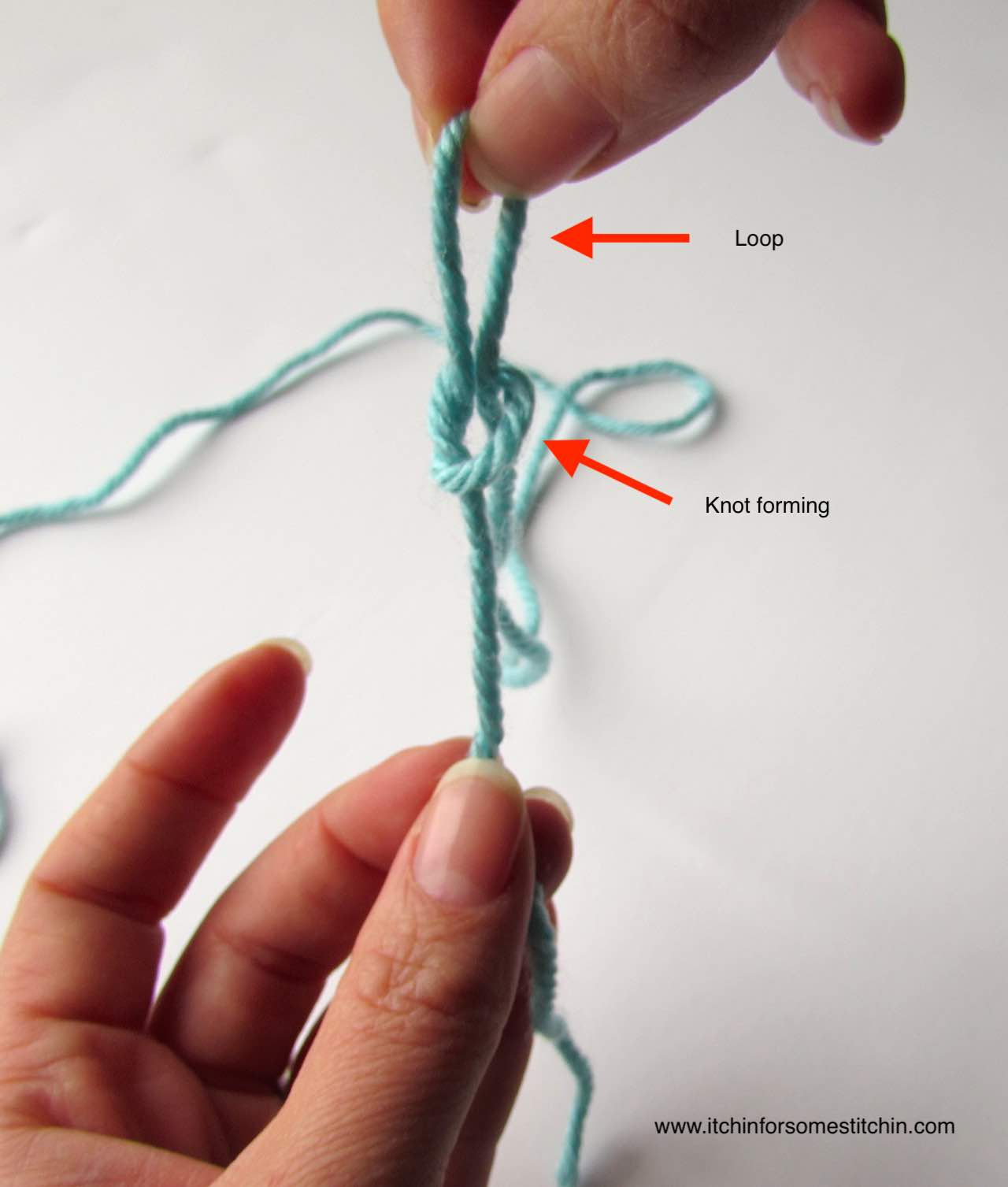 Step Seven:
Once you have your knot, slip your crochet hook into the loop and slide the knot up to tighten.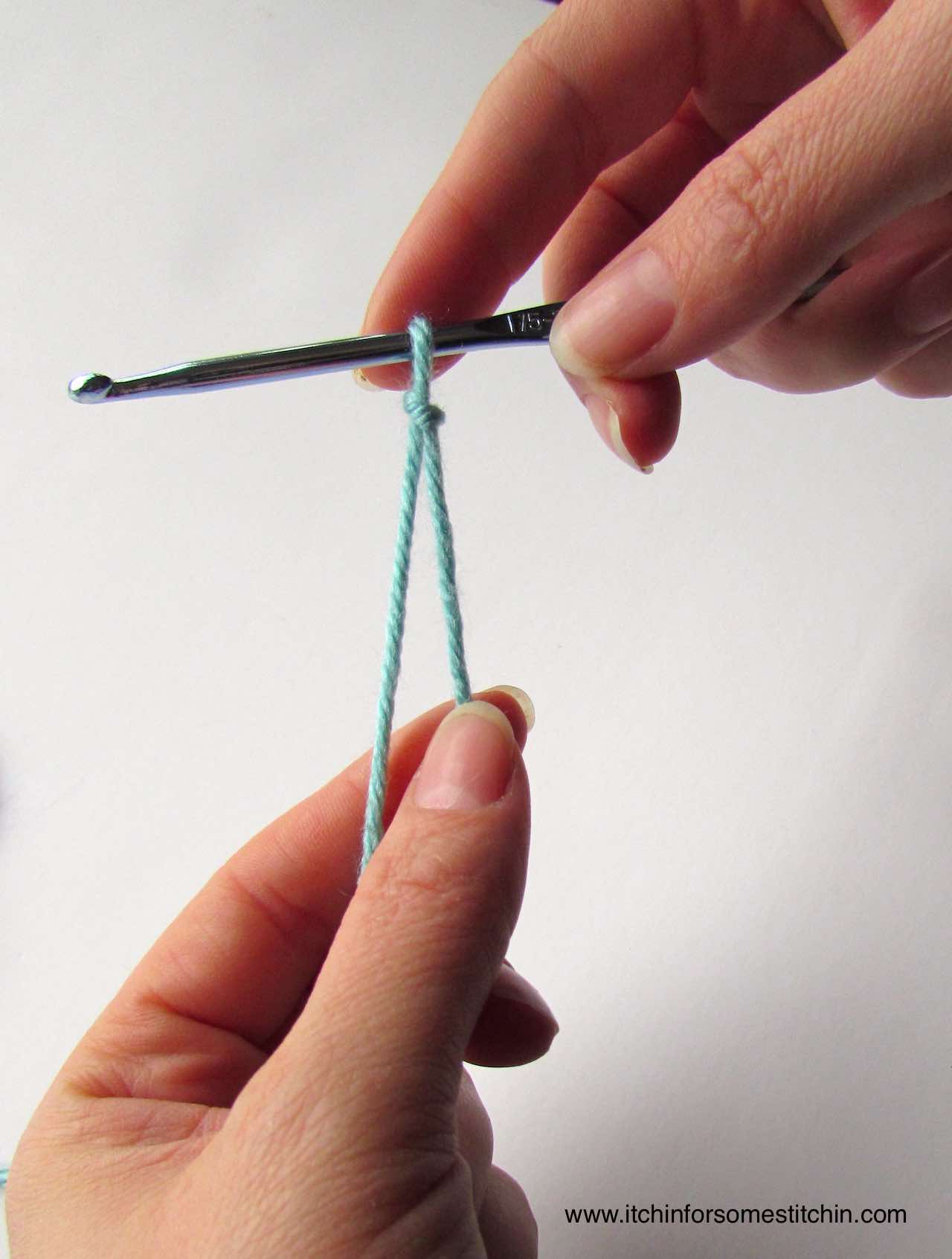 ---
Slip-stitch Video Tutorial
Need to see it in action? Check out this video!
---
I learned this technique quickly and I am sure you have too!
Ready to learn some more crochet? Then check these out!
How to Make a Foundation Chain (Chain stitch)
How to Crochet a Turning Chain
How to Crochet the Single Crochet (sc)
---
Thank you for coming to my blog! By sharing my content and/or making a purchase you are making it possible for me to continue producing and sharing free content for everyone to enjoy. I sincerely appreciate your support!
Until next time… Happy Crocheting!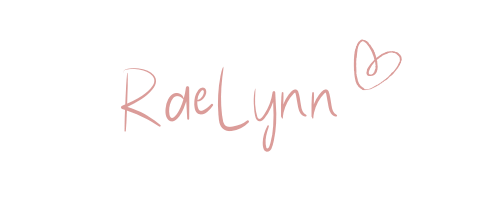 Please Share!