"Autumn is a second spring where every leaf is a flower."
~ Albert Camus
Autumn. It's the end of the year and the darkness of winter is slowing closing in, but it's also a time of freshness, vivid color, and new beginnings. Like the start of a new school year, brilliant orange, red, and yellow leaves, and luscious ripe fruits. There's so much to love about fall time!
It's the season for apple picking, cider making, a trip to the pumpkin patch, and pumpkin pie. And, of course, there's lots of family fun! From enjoying a family hike to gathering for a Thanksgiving feast, there are so many reasons that come together throughout this joyous season.
Capturing the essence of this bountiful time of harvest and season of socializing can be a challenging task, but it's one we crochet designers relish!
We've put a lot of effort into creating designs both inspired by the season, but that will also inspire you throughout the season and we are so very happy to share them all with you this lovely autumn collection.
---
The Designs & Designers
---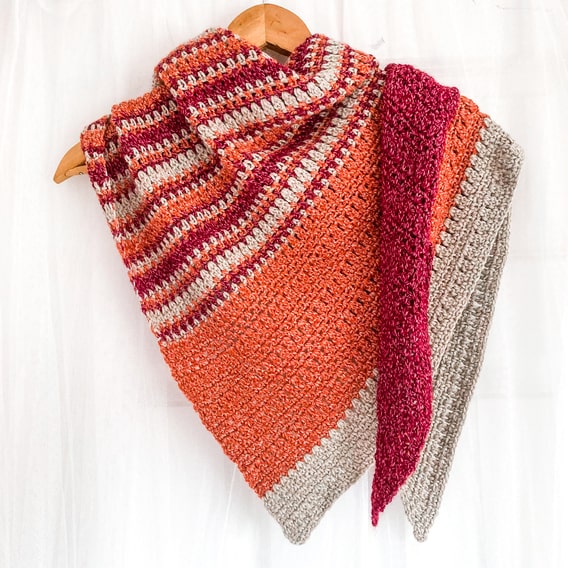 AUTUMN MEADOW SHAWL
A lightweight, naturally flowing summer The Autumn Meadow shawl is a simple, yet striking, asymmetrical crochet shawl. This free pattern uses basic crochet stitches – chain, single crochet and double crochet, so it is an absolutely perfect pattern for beginners! The shawl is created using a simple 4-row repeat, so once you have this down you will be flying along.

Designed by: Ned & Mimi
Price: $4.00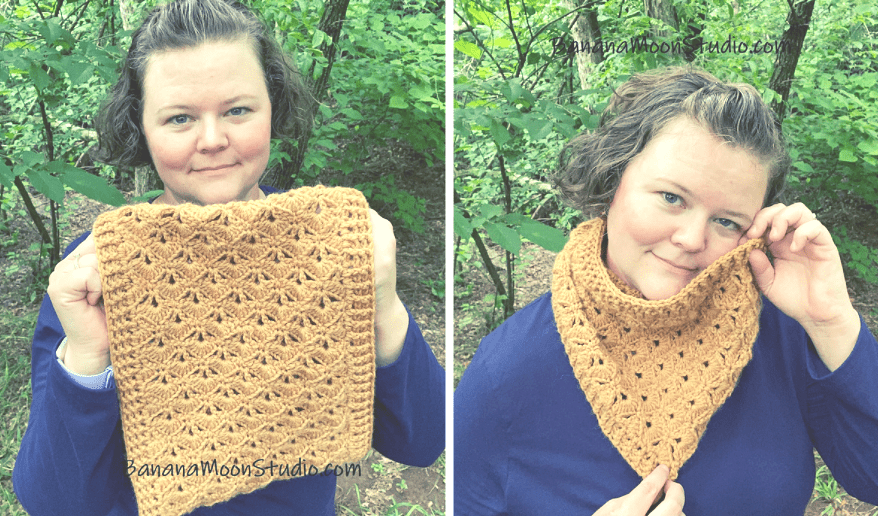 THE KENTON COWL
Combine super soft yarn, a gorgeous stitch pattern, and you get the Kenton Cowl! It's so cozy and makes a wonderful fall accent piece.

Designed by: Banana Moon Studio
Price: $2.00
The Fall Into Autumn 2021 Pattern Bundle presents over 30 beautiful fall-inspired crochet patterns by over 30 of the best designers on Etsy and Ravelry for only $12.99
That's over 90% off compared to purchasing each individually!
Take a look at what we have to offer!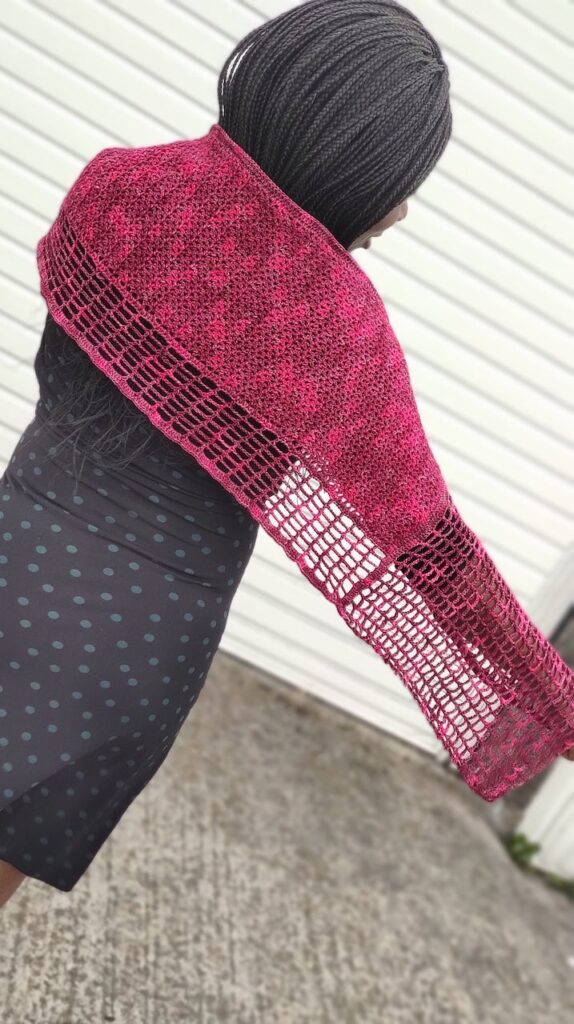 JASMINE WRAP
An easy scarf pattern with simple stitches with a touch of elegance and sophistication to usher you into fall! Pair this with your favorite brooch to layer up for cold evenings and yo


Designed by: Fosbas Designs
Price: $4.00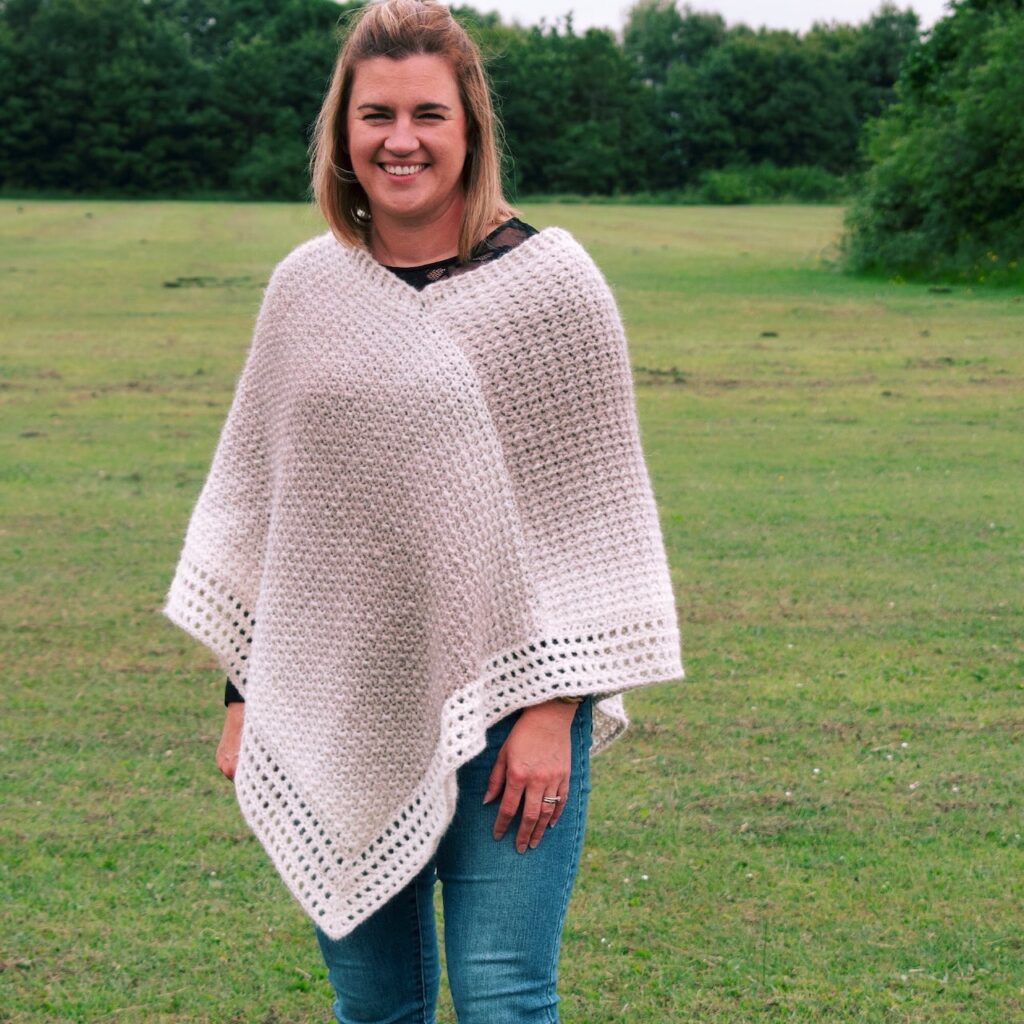 MISTY DAYS PONCHO
The Misty Days Poncho is perfect for your autumn wardrobe and wearing while taking those walks in the woods as the leave fall around you. It is made with an easy stitch repeat to get that fabulous texture and gorgeous drape. We have a video tutorial on how to create the main body and attach it together. The edging uses DC and finishes it off perfectly!
Designed by: Sunflower Cottage Crochet
Price: $5.55​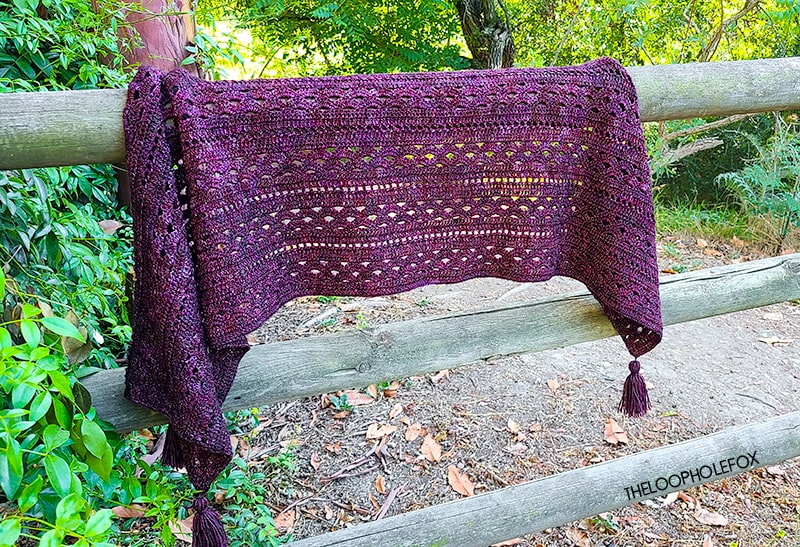 THE HEATHER SHAWL
The Heather Shawl is a crochet rectangle shawl perfect for autumn. Simple to crochet yet elegant in design, this wrap uses basic stitches to create a beautiful, open texture. Pattern repeats draw the eye into the beautiful shells and long, detailed lines. A perfect accent piece for any outfit and a gorgeous way to stay warm on those cool autumn nights.
Designed by: The Loophole Fox
Price: $3.50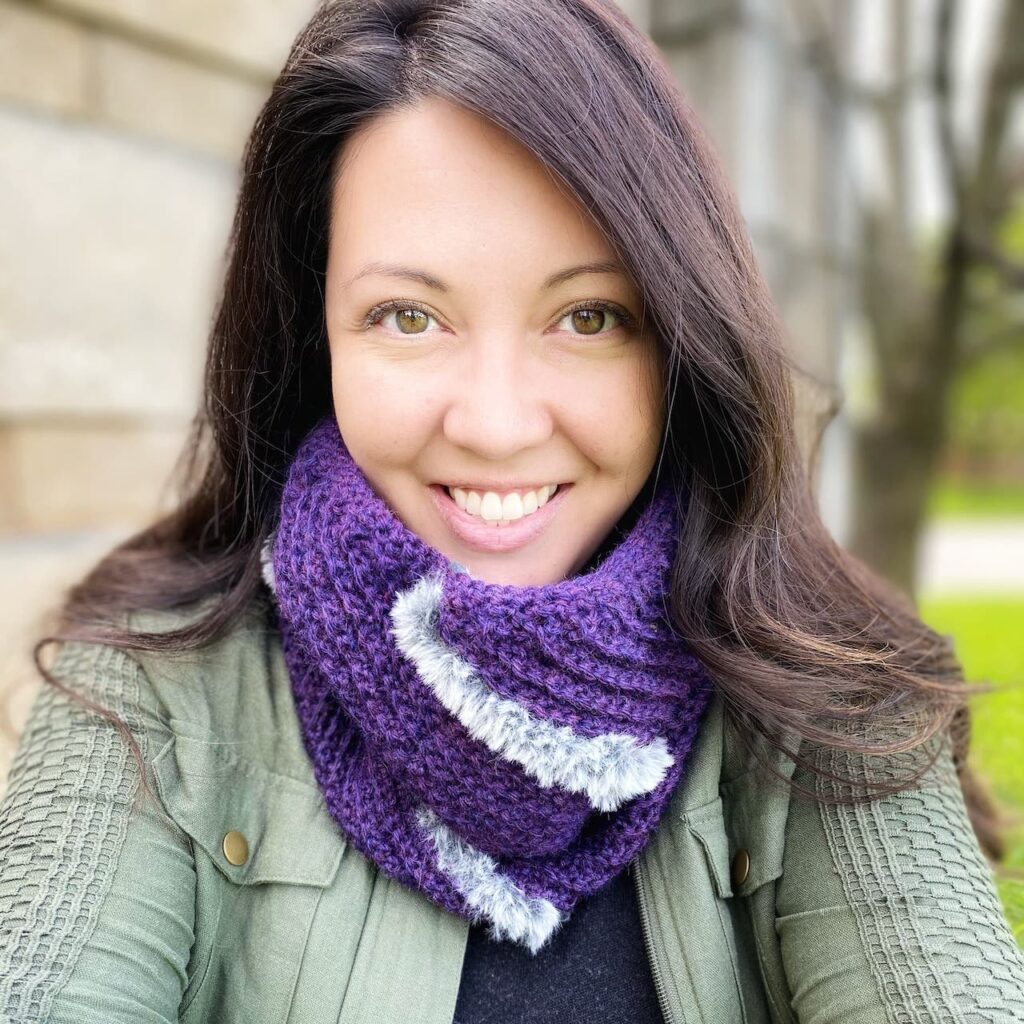 THE KELSI COWL
The Kelsi Cowl features a unique diagonally ribbed texture with soft fur yarn worked in throughout. It is both warm and visually interesting making it great for gifts or personal use. It also works up quickly making it a great item for markets and shops! This cowl is one design of many in the Kelsi Collection so be sure to check the rest of the collection out. The collection features designs such as The Kelsi Beanie, Scarf, Clutch, and more!

Designed by: A Plush Pineapple
Price: $3.00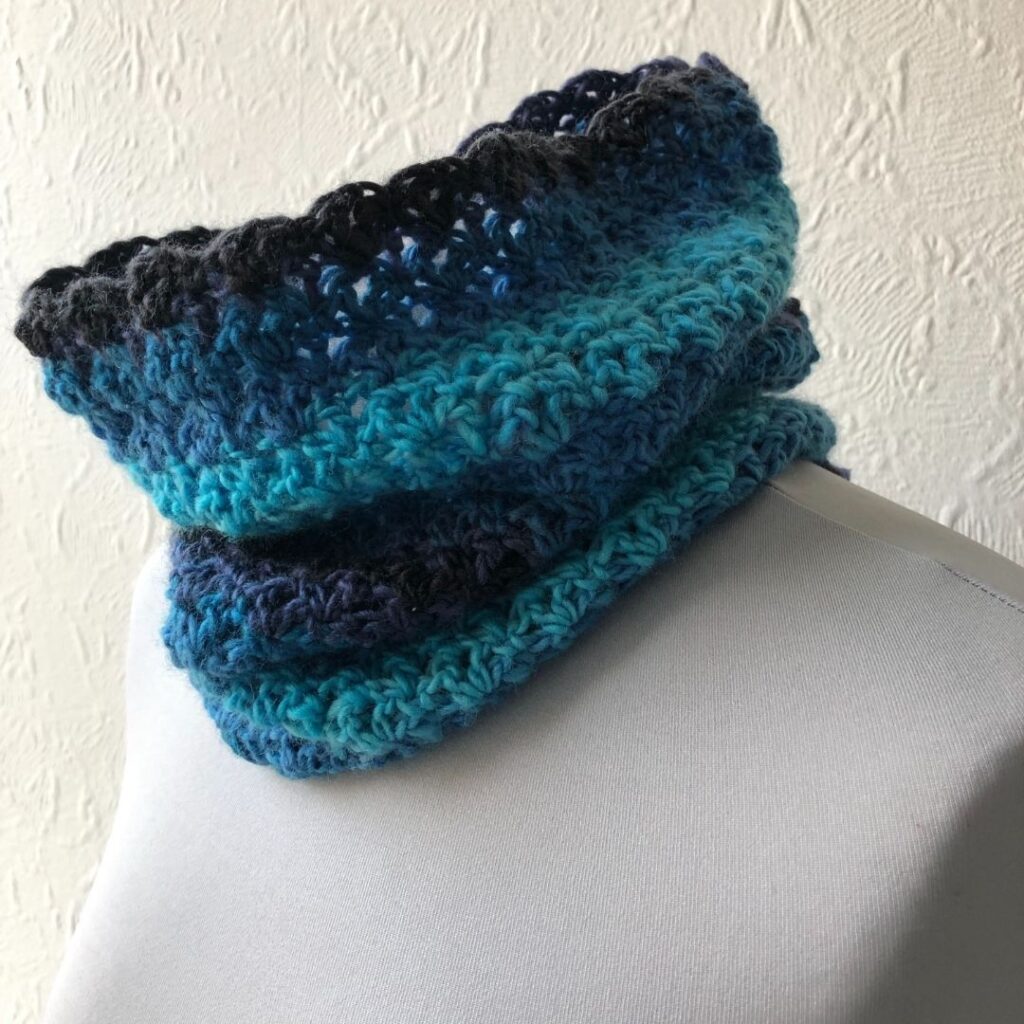 GLAS TIDE COWL
The Glas Tide Cowl is an easy beginner cowl with a squishy open texture. Made using a single skein and featuring an open squishy texture, this cowl is the perfect accessory to bridge the gap between summer days and early fall nights!
Designed by: Me N My Hook
Price: $5.55​
THE MOSAIC BRICKS TOTE
The Mosaic Bricks Tote has such a beautiful texture, making it super fun and practical crochet project! This is the perfect bag for anything you need it for, such as fall markets, shopping, day trips, or holding crochet projects, or anything you need on the go.

Designed by: Loops and Love Crochet
Price: $3.50
As you can see typical pattern prices can range from around $3.00 to $6.00 or even more. That means this bundle is worth over $140 – but we are offering it to you for over 90% off.

That's a savings of over $130!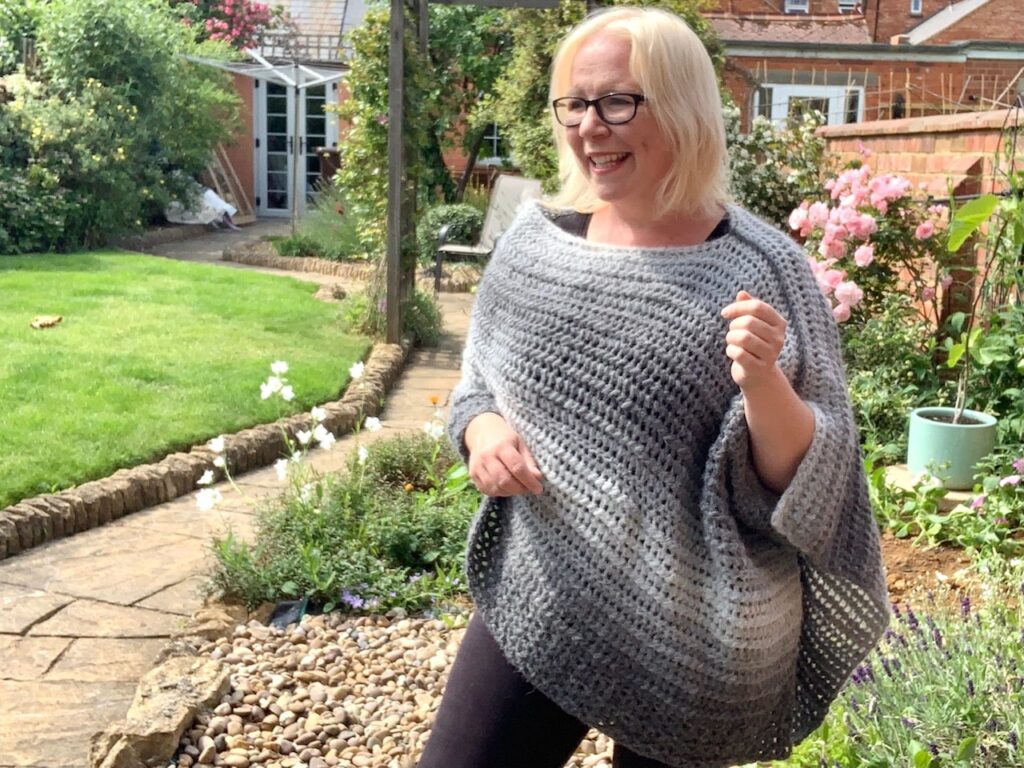 TAKE IT ON THE HIP PONCHO
With Fall and Autumn approaching, this chunky crochet poncho pattern is the perfect cover-up to keep you cozy! Pop it on over your t-shirt and jeans or over a sweater on those really cold days, and the warmth will be there, just when you need it!
Designed by: Cosie Rosy UK
Price: $6.94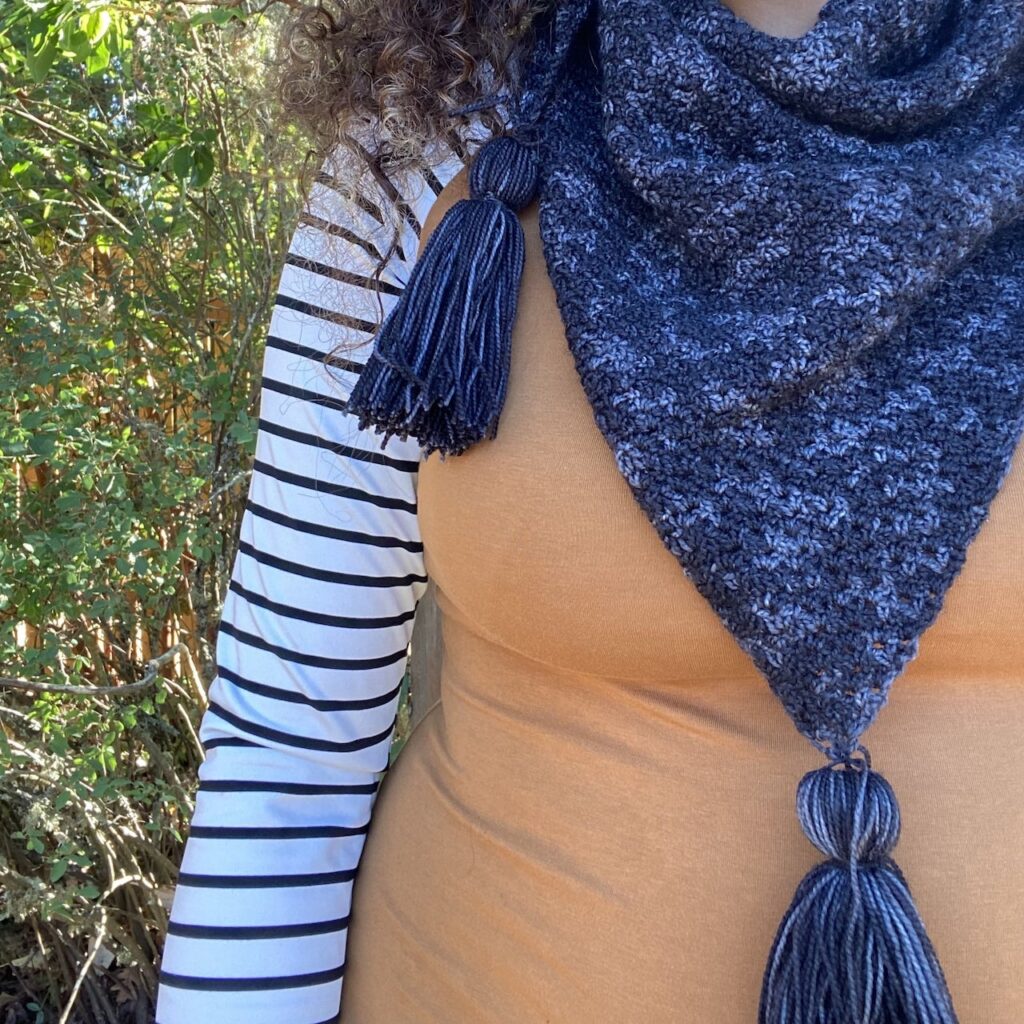 THE RAVEN SHAWL
The Raven Shawl is a fingering weight triangle shawl with beginners in mind. This pattern uses simple stitch patterns to create subtle texture throughout and is a perfect canvas for experimenting with hand-dyed yarn. Make the smaller version for a kerchief or shawlette style, or the larger version for a full-sized shawl.

Designed by: Crafting for Weeks
Price: $3.00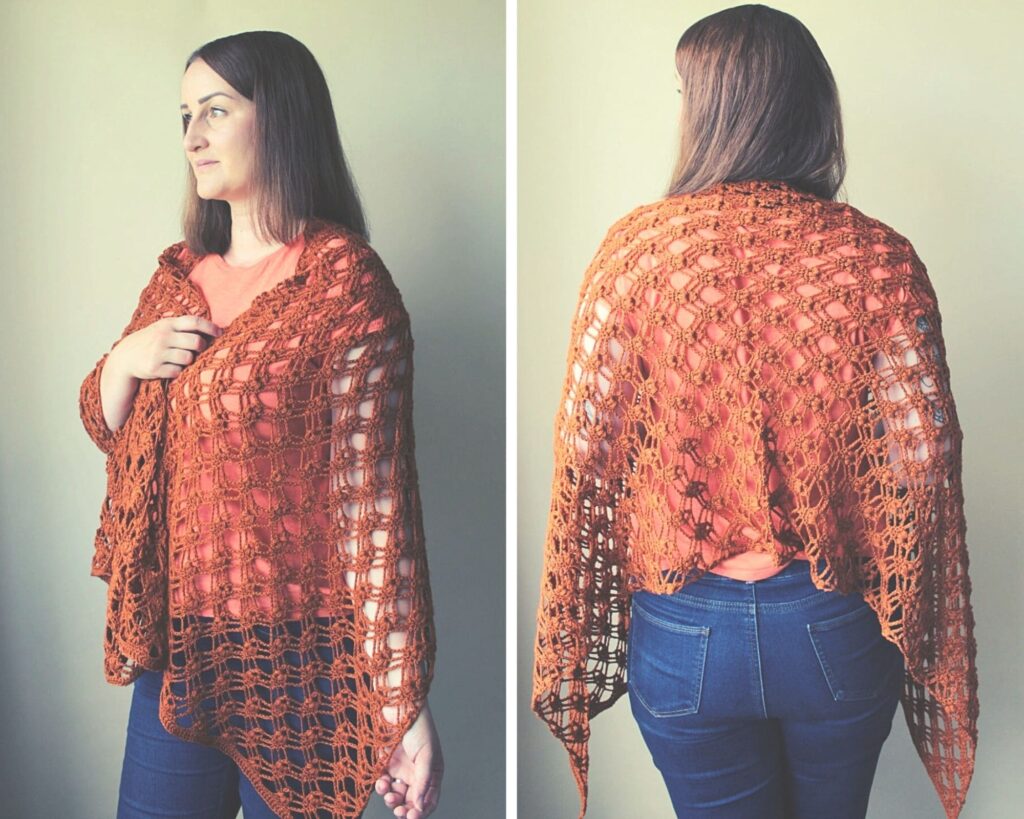 AUTUMN JEWELLS SHAWL
Beautiful rectangle crochet shawl using stunning crochet lace stitch combination. The finished shawl is large enough to wrap around your shoulders or wear around your neck as a large scarf.

Designed by: Blue Star Crochet
Price: $5.52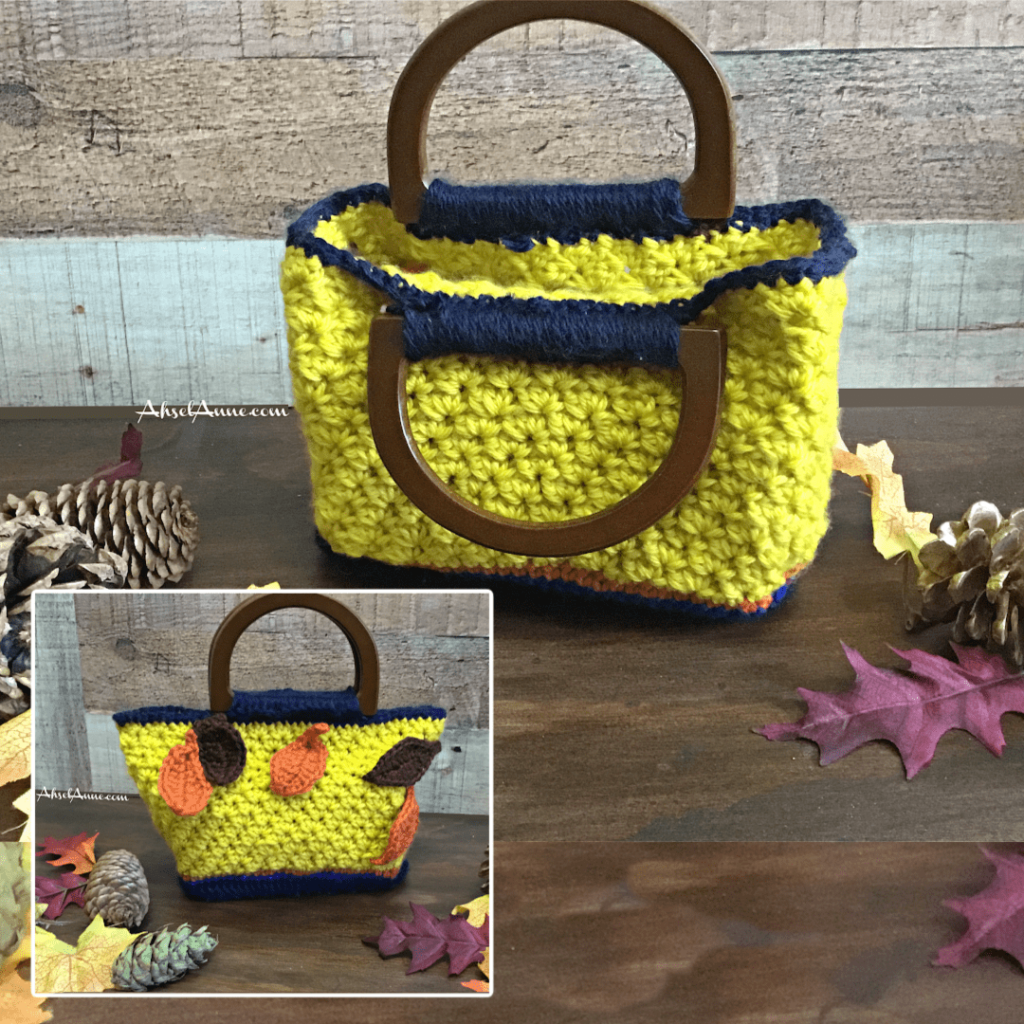 CATCH THE FALL PURSE
The Catch the Fall Purse is a perfect addition to your Fall wardrobe. This design features the Canary-colored yarn from We Crochet and other pops of color, which are introduced in the form of crochet leaves and stripes. The wooden handles and leather bottom elevates this purse from a hobby craft to a boutique-style accessory.

Designed by: Ahsel Anne
Price: $4.00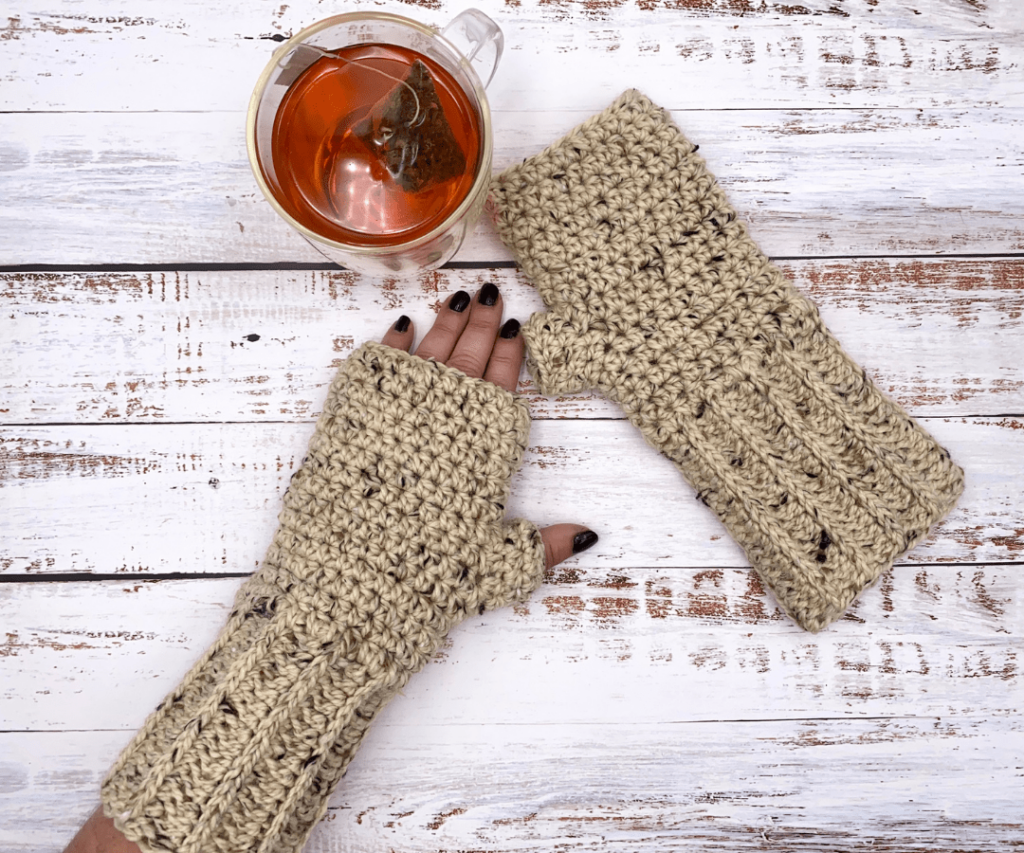 THE GALLOWAY FINGERLESS GLOVES
The Galloway Fingerless gloves are designed to cover most of your fingers while leaving some open for accessibility. These gloves work up quickly and easily and are a perfect Fall accessory for everyone!

Designed by: Through the Loop Yarn Craft
Price: $4.00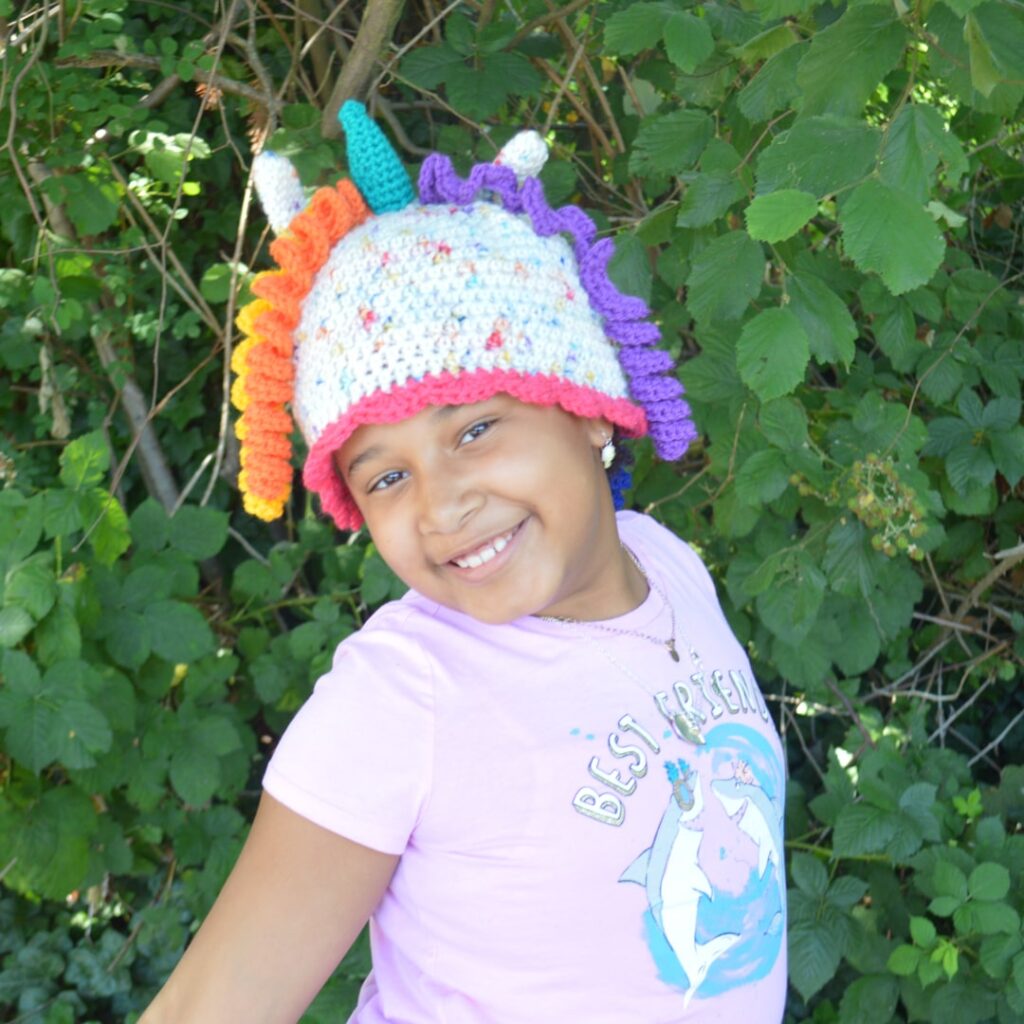 UNICORN HAT​
This unicorn hat is an easy and quick pattern to work up. It makes a great Christmas present or just anytime in the fall for people that you know love unicorns. It comes in several sizes from newborn to Adult small. It makes an excellent fall accessory for everyone who is a unicorn lover!

Designed by: Creative Snugglers
Price: $6.00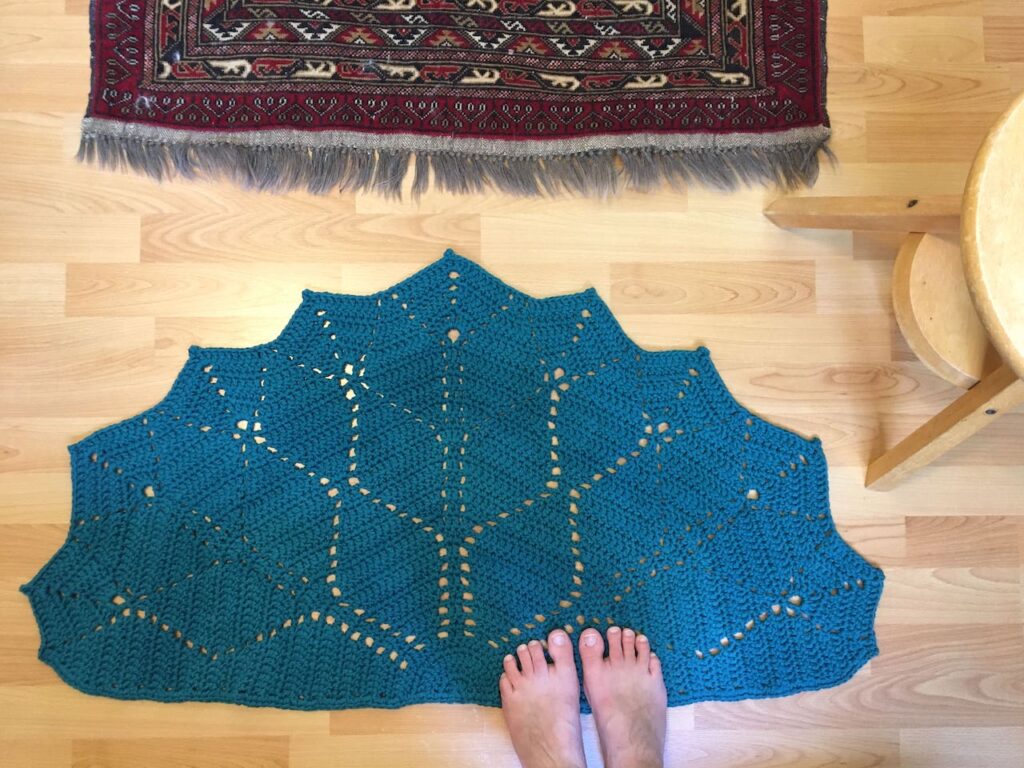 PAVED DIAMONDS RUG​
This rug is a half-circle version of my Diamonds Doily crochet pattern.
It's a quick and fun weekend project.
This rug is a great project for beginners, but also experienced crocheters will enjoy it.
It is worked with 2 strands held together, to create a thick fabric.
The rug will be lovely at the bottom of your bed, as an indoor entry mat, or in the shower as a bathroom mat.


Designed by: Made by Gootie
Price: $4.50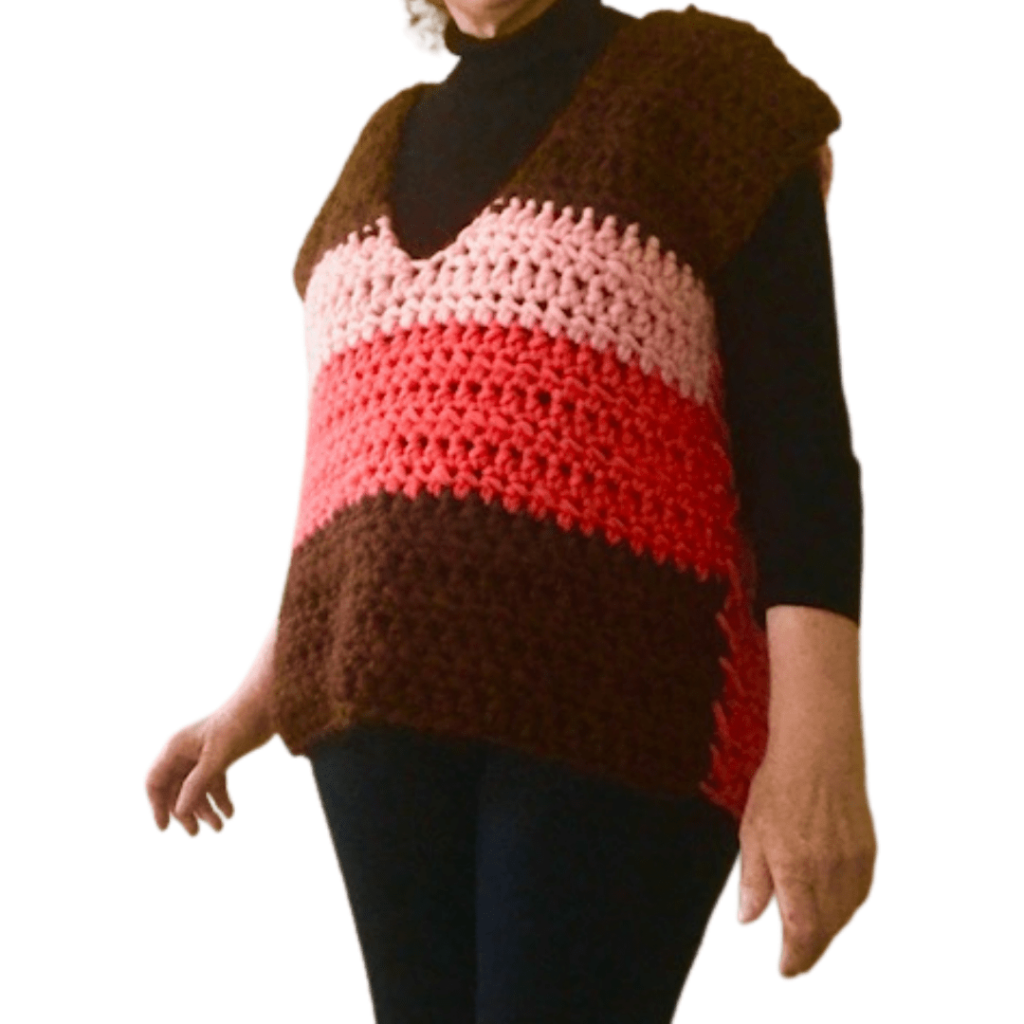 FABULOUS CHUNKY SWEATER VEST​
The Fabulous Chunky Sweater Vest is a gorgeous super bulky oversized sweater vest perfect for fall. It is a beginner-friendly modern crochet pattern and so stylish.

Designed by: Carroway Crochet
Price: $6.00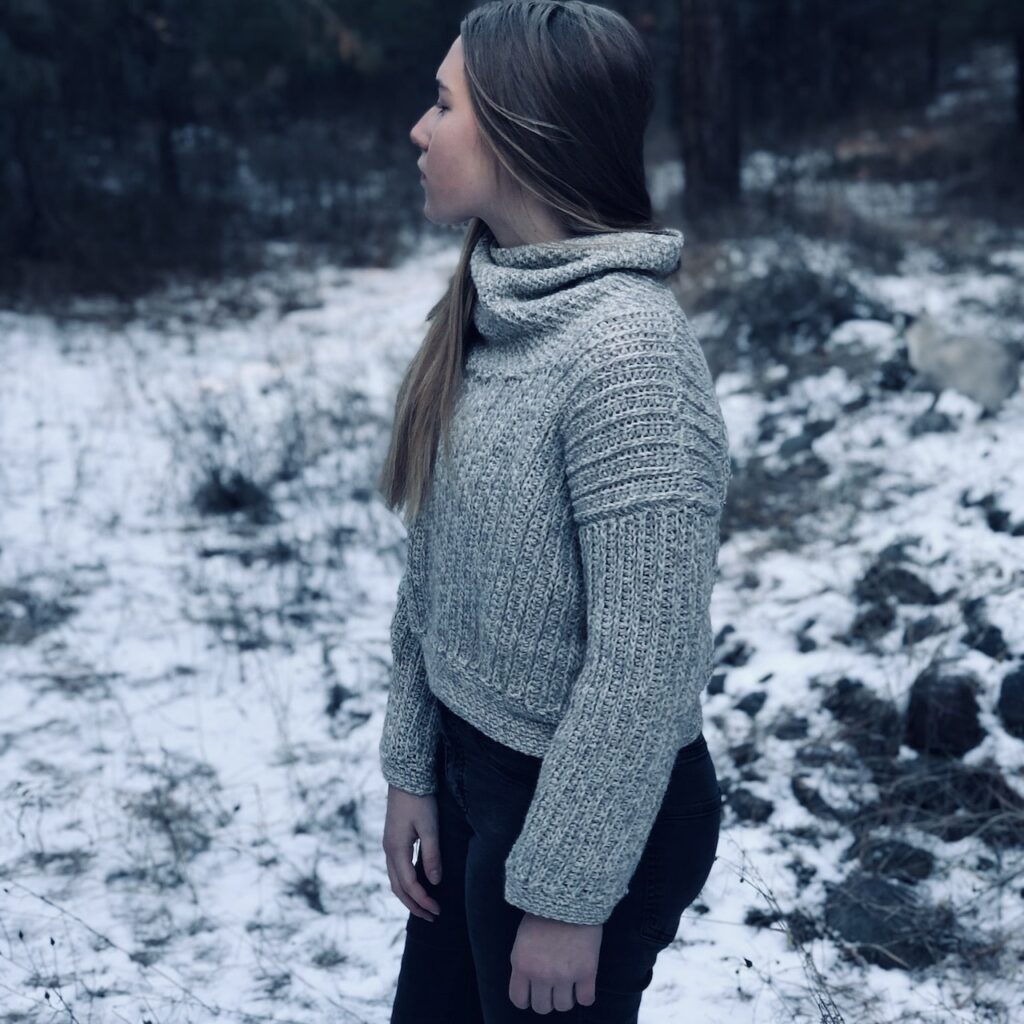 THE MORAVIA COWL NECK SWEATER​
Elegance, comfort, warmth. That's what the Moravia Cowl Neck Sweater is all about! Easy to put together and absolutely perfect for those colder days of the year. Designed using a super soft wool blend, you'll stay toasty and cozy while flaunting your fabulous sense of style!

Designed by: Itchin' for some Stitchin'
Price: $7.50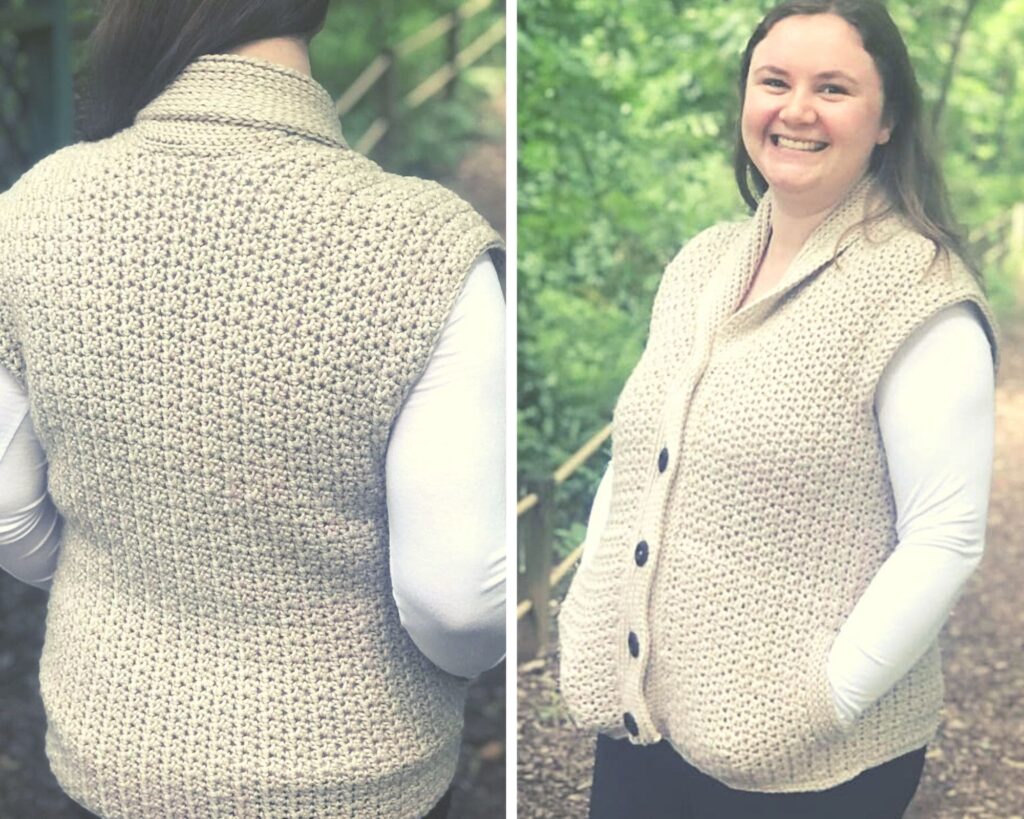 THE CINNAMON WHIP VEST​
The Cinnamon Whip Vest is all about details. A simple stitch pattern creates a squishy and eyecatching allover texture, while soft ribbed button bands add a cozy double layer that extends into a short row-shaped shawl collar. Gentle shoulder shaping lends a tailored fit, and vertical inset pockets amp up the cozy factor even more. This vest will be your go-to outer layer for fall!

Designed by: Clair de Lune Fiber
Price: $7.00
As awesome as this deal is – it won't last forever.
This special price of over 90% off ends soon.
After September 8, 2021, the bundle price will increase.
Don't miss out!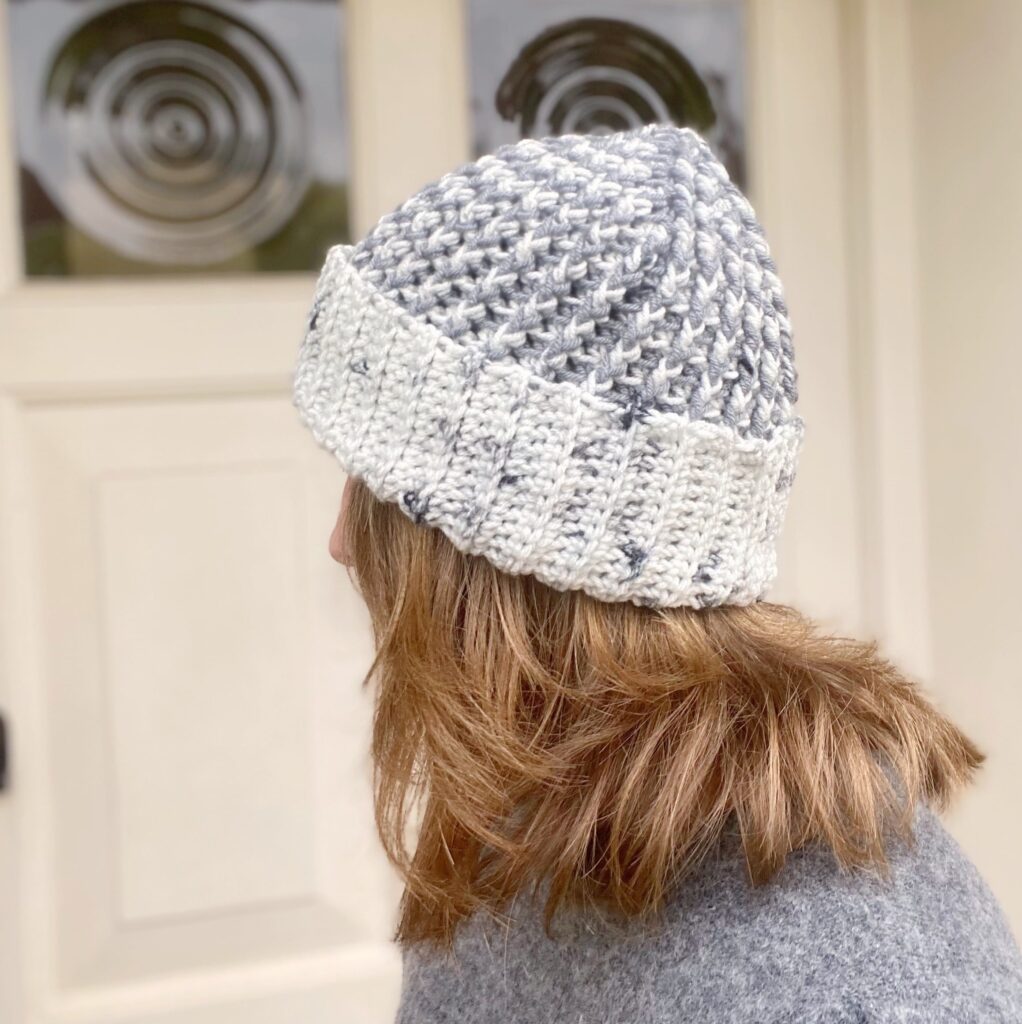 THE WALCOT BEANIE
The Walcot Beanie is a fabulously fun and textured chunky crochet hat to suit everyone this season. Ingeniously made from the top down using two colors without endless ends the design comes in sizes baby through to adult to make one for the whole family!

Designed by: Hanjan Crochet
Price: $4.20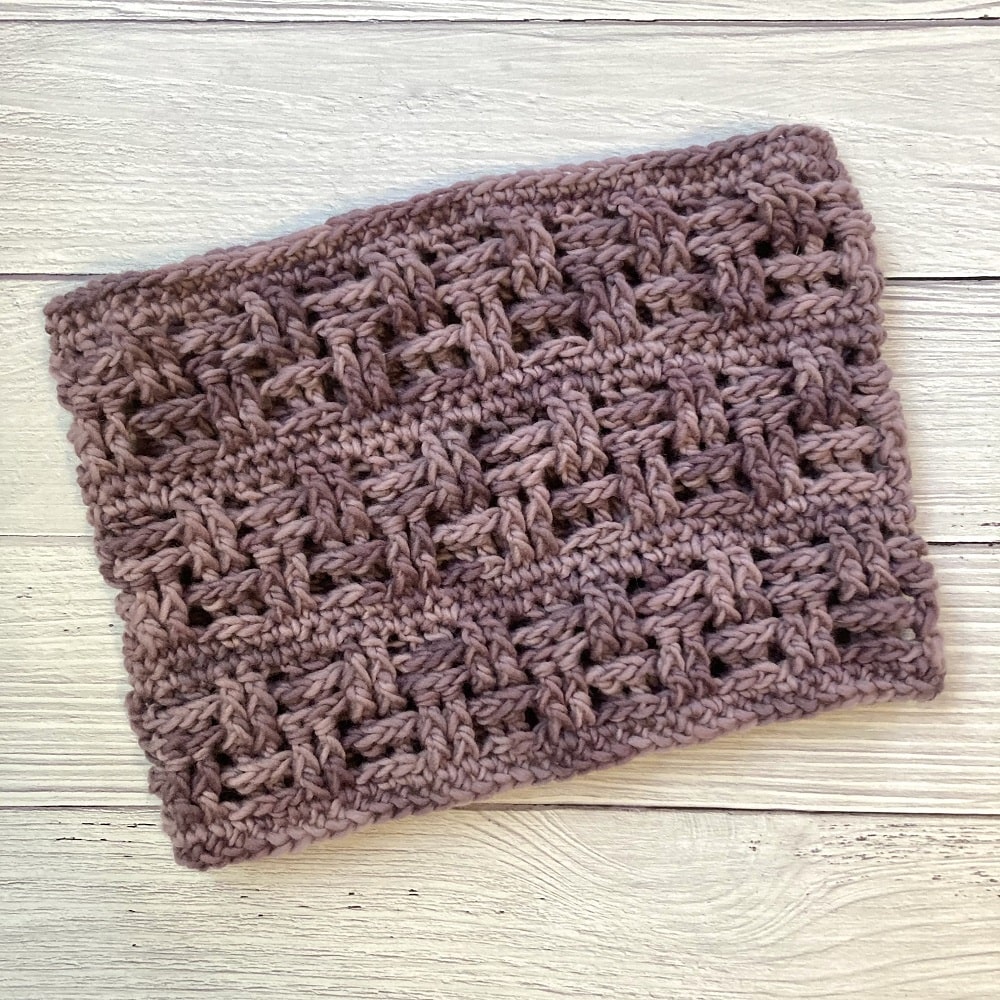 CLOUDY DAY COWL​
The Cloudy Day Cowl uses a 2×2 basketweave stitch pattern with a simple twist. It is paired perfectly with a single-ply wool yarn that enhances the texture of the cowl.

Designed by: Simply Hooked by Janet
Price: $2.99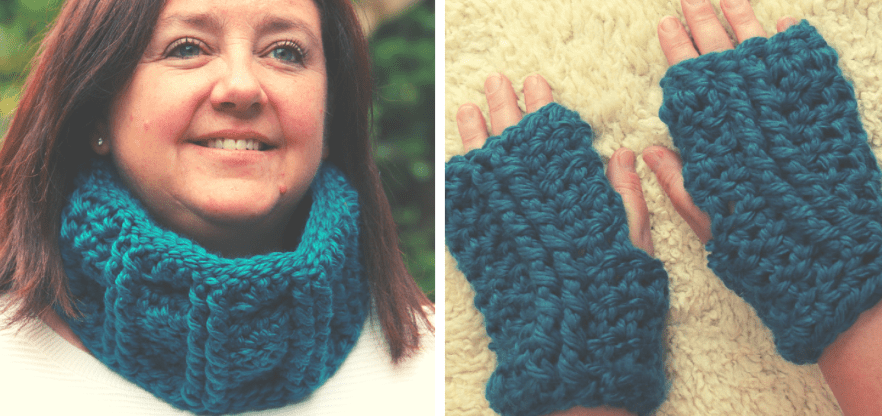 TRAMLINES FINGERLESS GLOVES & COWL​
A cowl and fingerless gloves matching set. A simple stitch repeat gives a great "tramline" effect.

Designed by: Off the Hook for You
Price: $3.00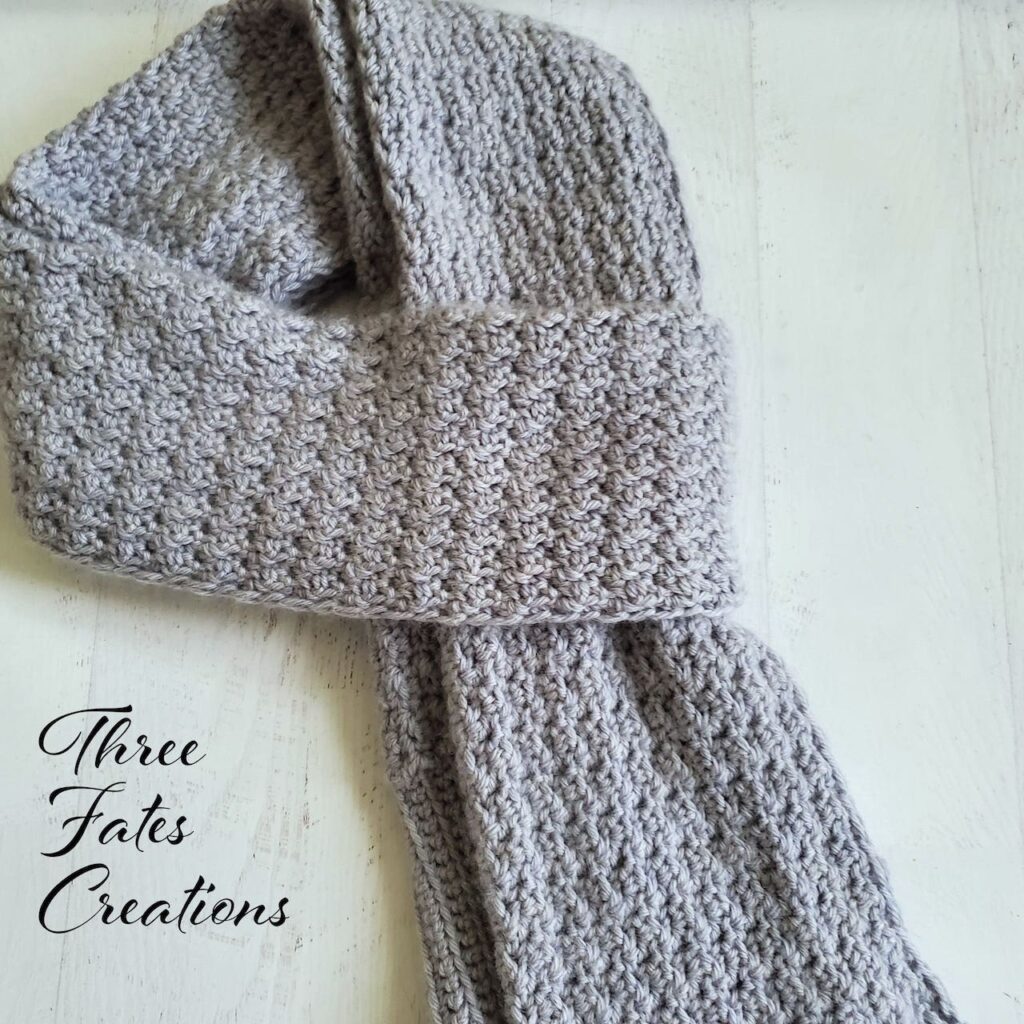 COZY FALL SCARF​
This cozy scarf will bring comfort and warmth on those chilly fall days. The textured stitch pattern works up quickly and its size can easily be adjusted to your own preference.

Designed by: Three Fates Creations
Price: $5.00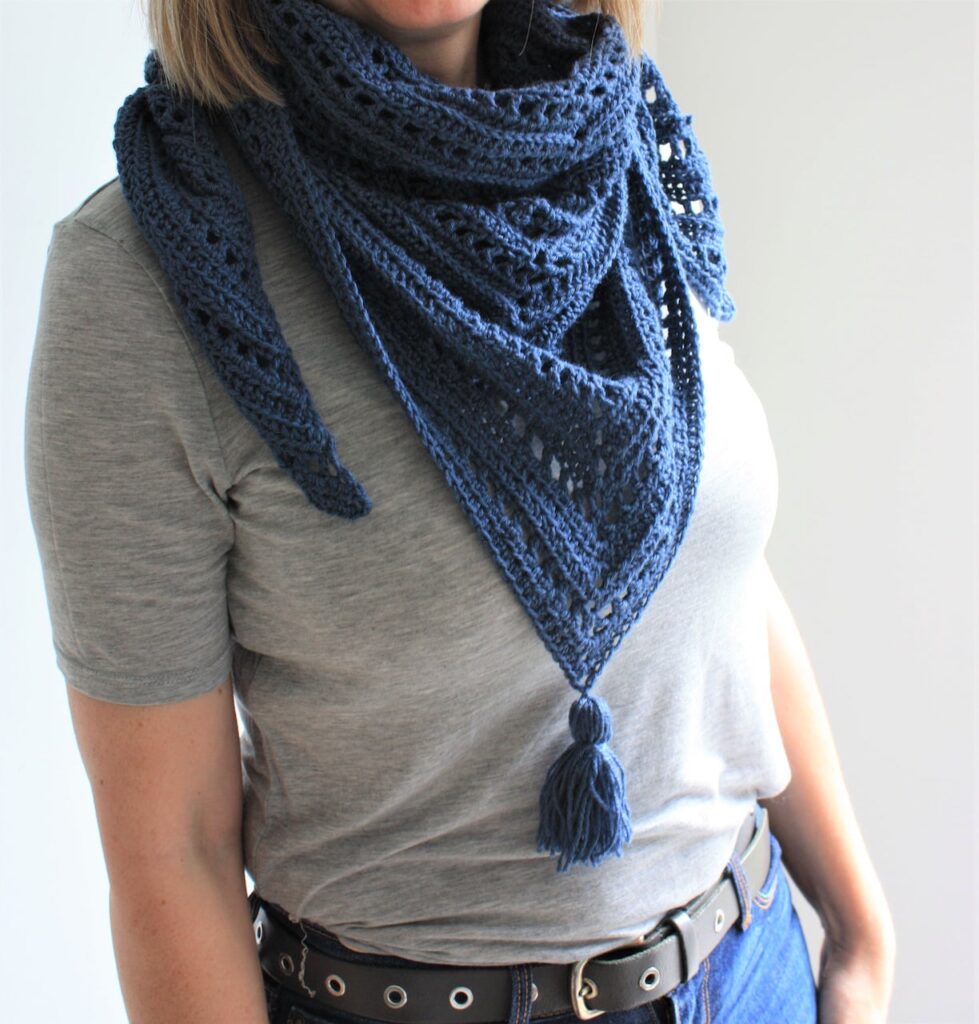 THE BRACKEN RIDGE TRIANGLE SCARF​
The Bracken Ridge crochet triangle shawl tutorial uses basic crochet stitches to create a wonderful lacy scarf that looks as good worn over a summer dress as it does with a t-shirt and pair of jeans.

Designed by: King and Eye
Price: $3.50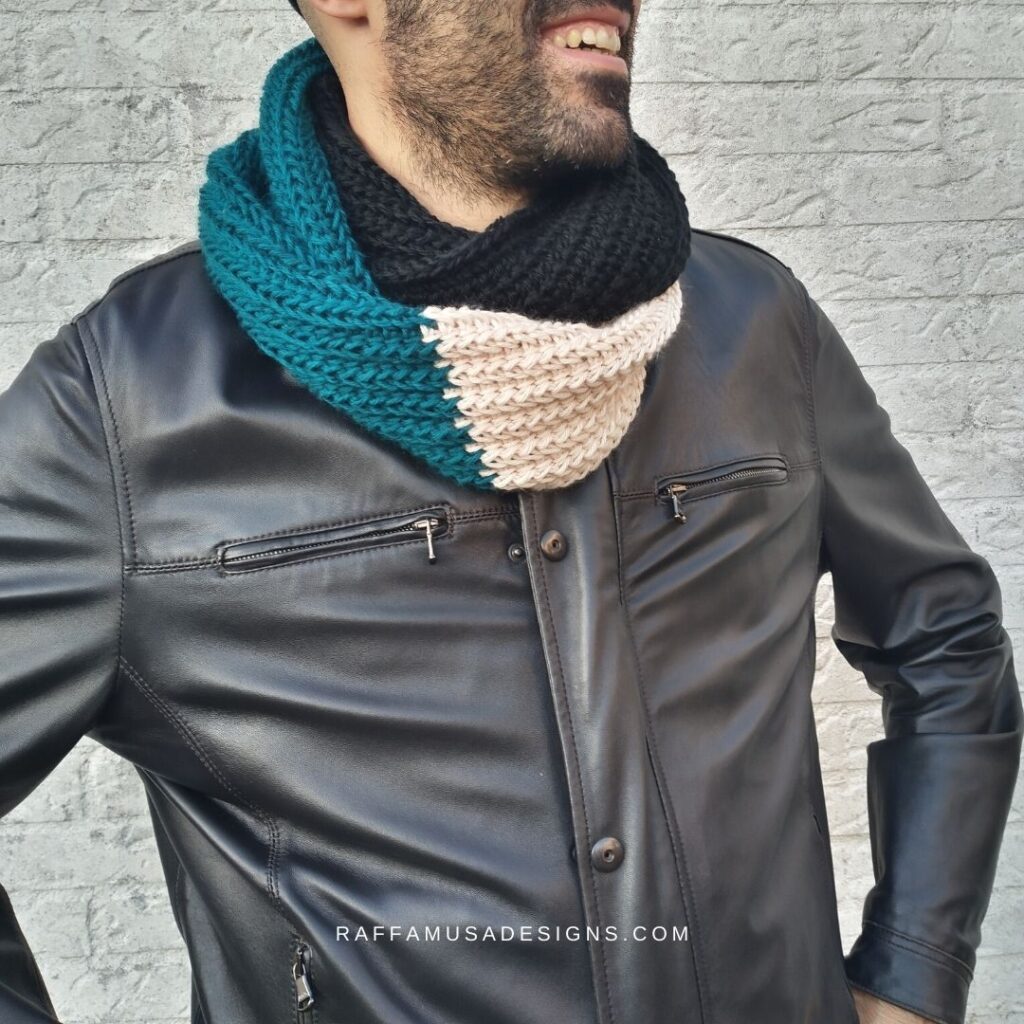 THE SALONIKI INFINITY SCARF​
From the combination of the beautiful Mighty Stitch yarn and Tunisian crochet, the Saloniki Infinity scarf comes as a pure hug of squishy joy. The easy rib-look stitch and the practicality of the cowl make this easy Tunisian crochet project the go-to cowl for both men and women. Pick your favorite color combination, and get ready for fall for a soft and warm double wrap scarf!

Designed by: Raffamusa Designs
Price: $4.00
As if over 30 patterns weren't already enough – we decided to add an additional 2 bonuses for a total of 34 patterns.
Both of which can be found only in this bundle!
At over 90% off, that's only $0.35 per pattern!
Check out the bonuses below.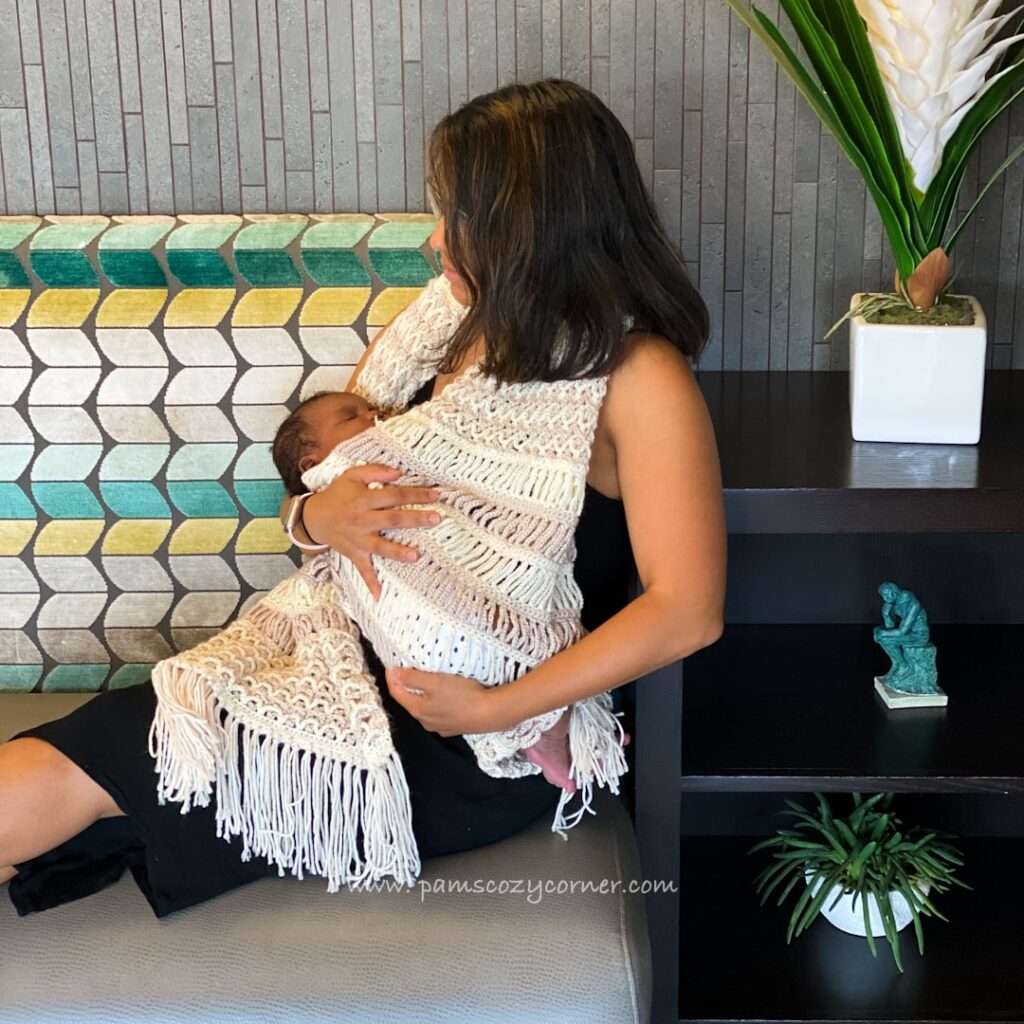 PRISCILLA LACE SCARF
A soft, wide, and lacy multipurpose scarf for everyday use that is wide enough to cover shoulders and arms and even cover the baby while breastfeeding in those chilly Autumn days.
Designed by: Pam's Cozy Corner
Price: $3.50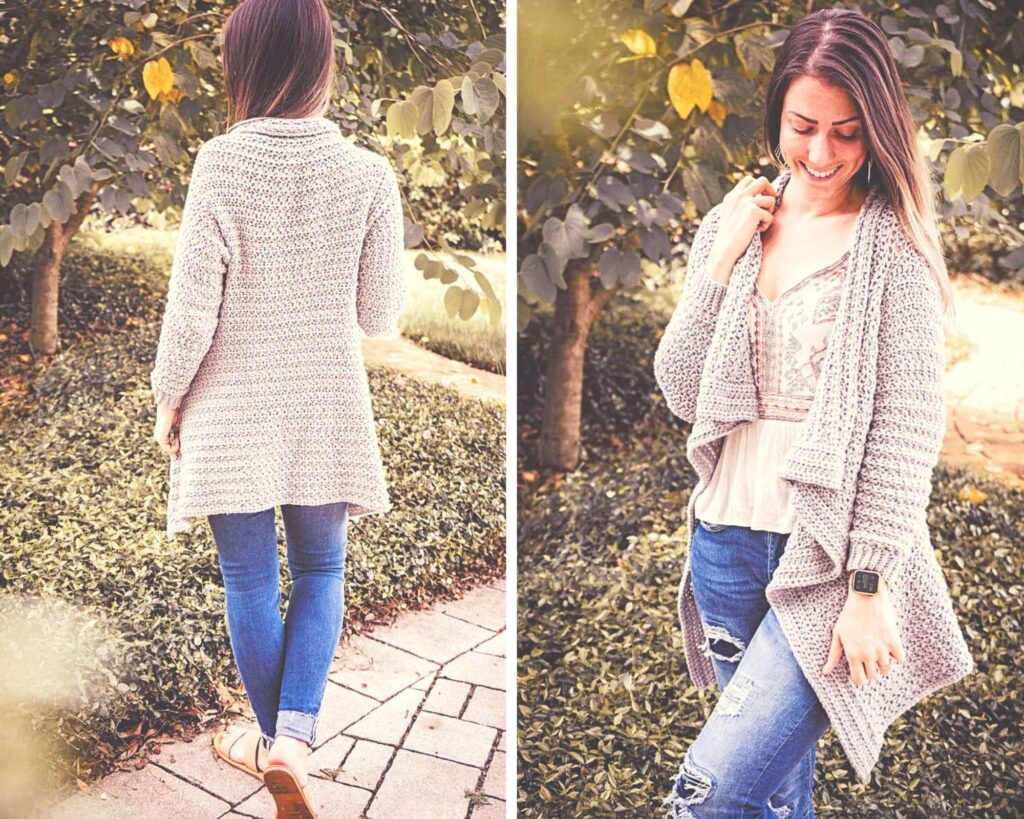 SNUGGLE PUFF CARDIGAN
It's like wearing a cloud! The Snuggle Puff Cardigan is soft, cozy, and breathable with cotton fibers. Enjoy the drape and style.

Designed by: Briana K. Designs
Price: $4.99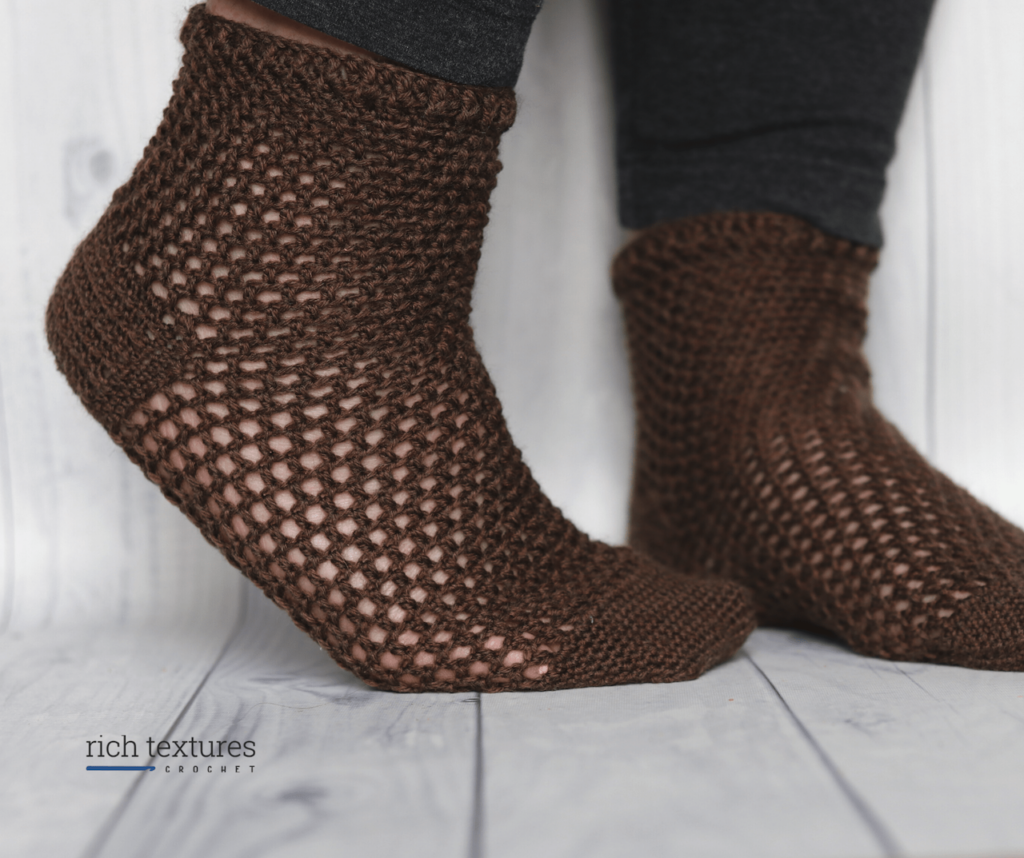 AUTUMN STROLL SOCKS​
Stroll through Autumn in this comfortable pair of crochet socks! These socks are worked from the cuff down and feature easy crochet stitches. This pattern includes three women's sizes.

Designed by: Rich Textures Crochet
Price: $3.50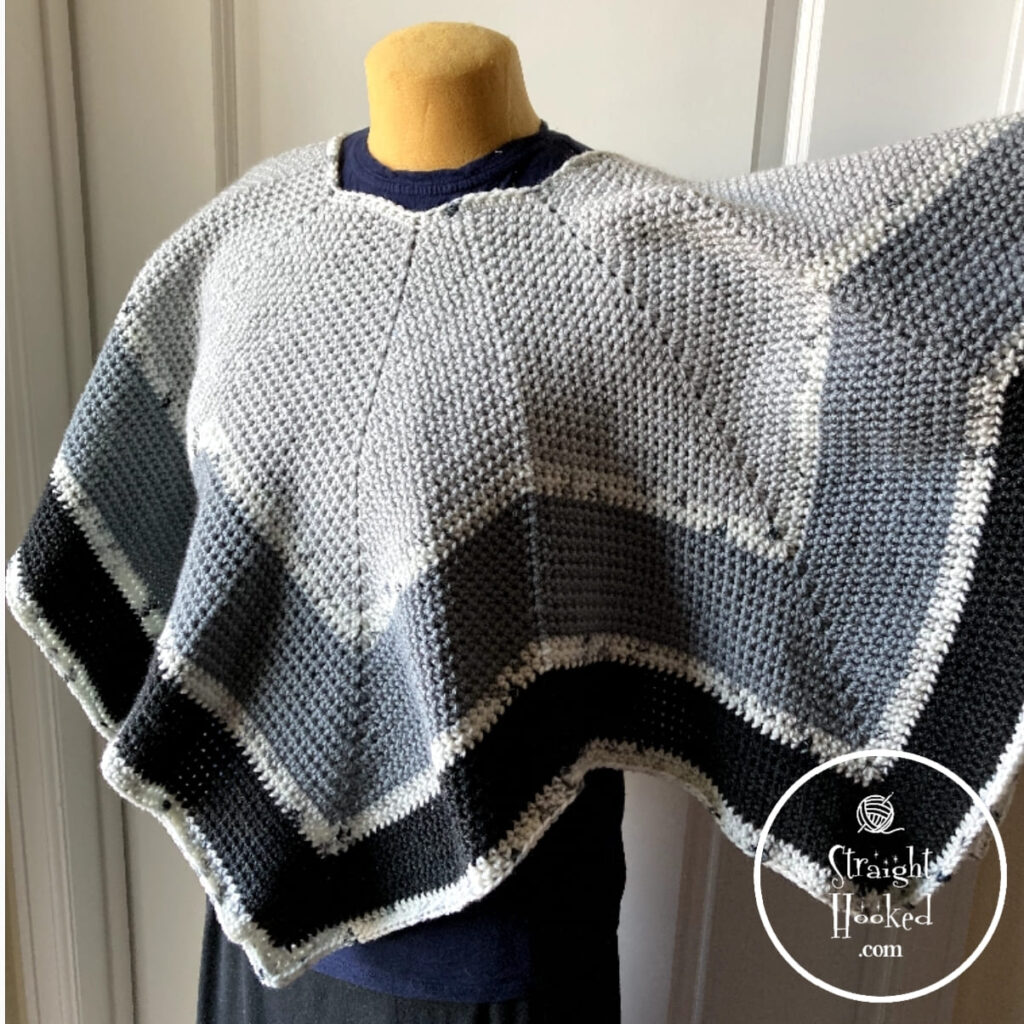 THE PLAYFUL
PONCHO
The Playful Poncho will keep you cozy and having a ball with reversible textures!

Designed by: Straight Hooked
Price: $5.00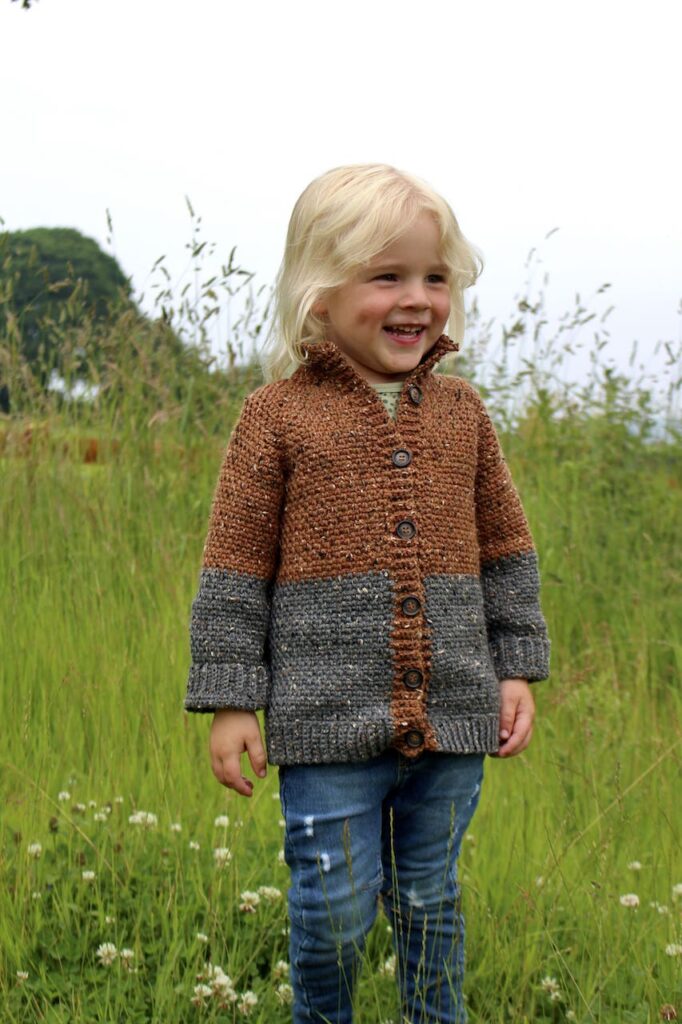 THE SAWYER CARDIGAN​
The Sawyer Cardigan is the ultimate gender-neutral, classic cardigan. The sophisticated-looking linen stitch uses only single crochet and chains. The cardigan is a raglan worked from the top-down and the sleeves are stitched directly onto the body of the cardigan. No seaming! The pattern comes in sizes 0-6 months to 10 years so you can make one fit your little person every autumn for years to come.

Designed by: The Moule Hole
Price: $5.30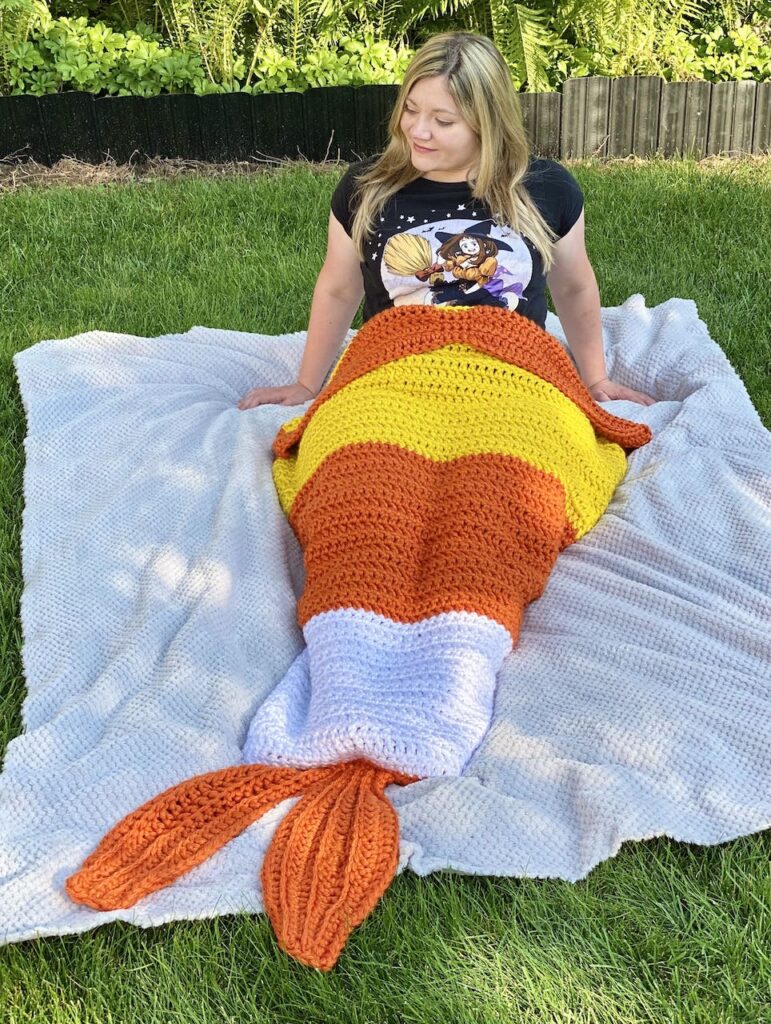 MERMAID CANDY CORN BLANKET​
This magical mermaid blanket has an autumn twist that is sure to please both mermaid lovers and candy corn fans! The Candy Corn Mermaid blanket is a fun, easy pattern that uses bulky yarn and simple stitches. It works up fairly fast for a blanket, and makes a wonderful gift!

Designed by: Crafty Kitty Crochet
Price: $4.00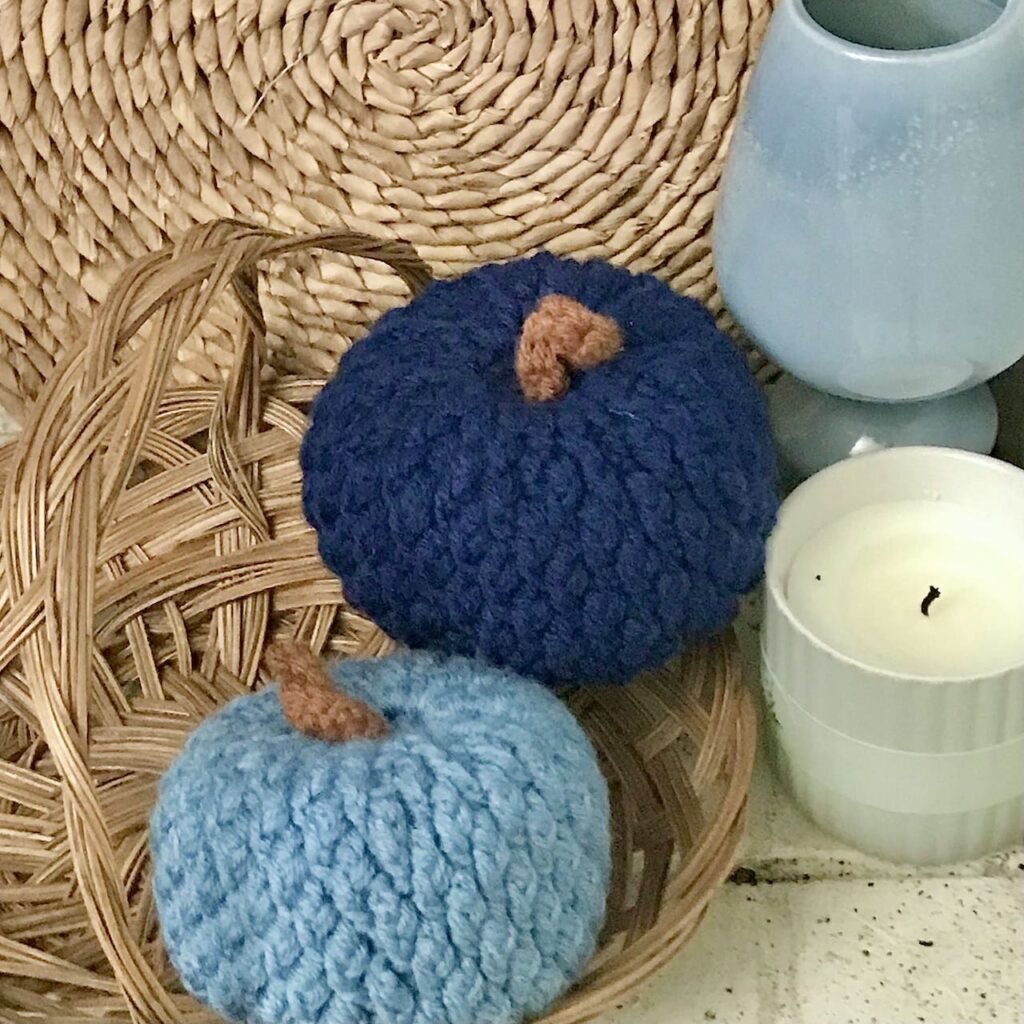 COZY ALPINE PUMPKINS​
The Cozy Alpine Pumpkins are beautiful, textured accent pieces to your mantle or autumn tablescape, and make perfect hostess gifts for those fall gatherings. Using the alpine stitch worked in the round, they are a quick and easy way to use up scrap yarn of any color.

Designed by: Juniper and Oakes
Price: $3.50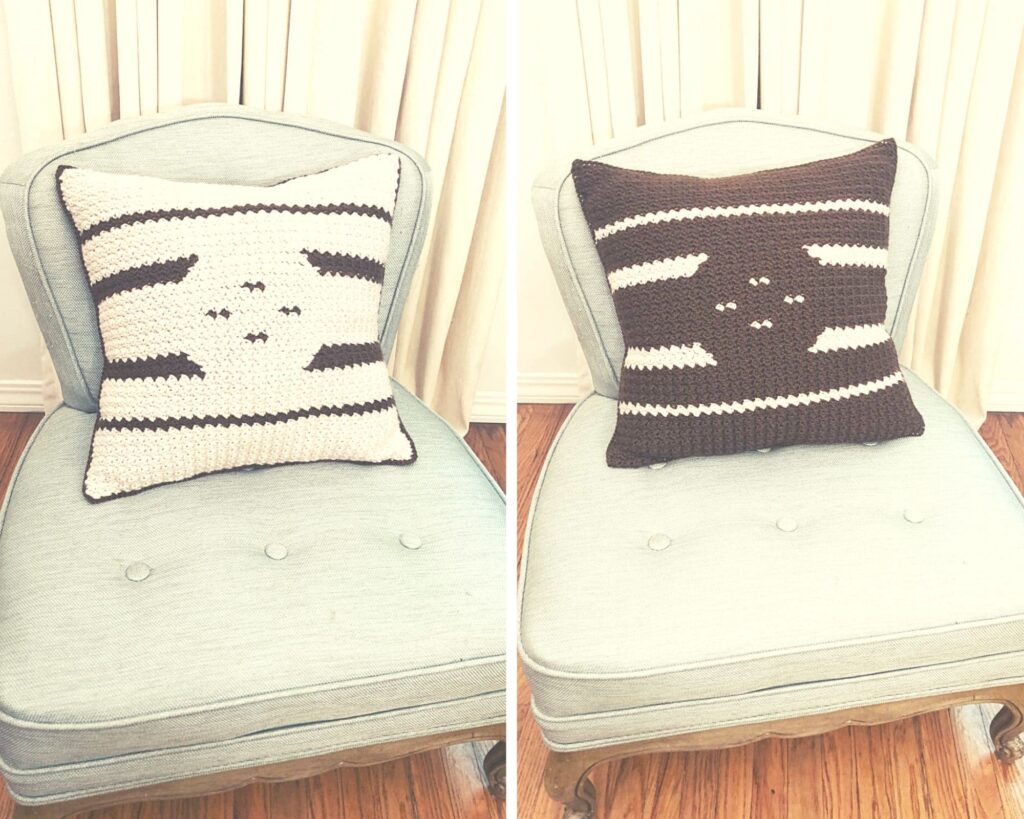 THE TRENTINO REVERSIBLE PILLOW​
The Trentino crochet pillow pattern is a modern geometric design accentuated by contrasting colors. This reversible pillow features a light side and a dark side to showcase your chosen colors. With a light background and contrasting stripes on one side, you can flip this pillow over to reveal a dark background with light stripes. I love that this makes choosing the colors a little bit easier because you'll have an opportunity to feature them both.

Designed by: Christa. Designs
Price: $3.50
Bonus Patterns

More of the Moravia Collection!
---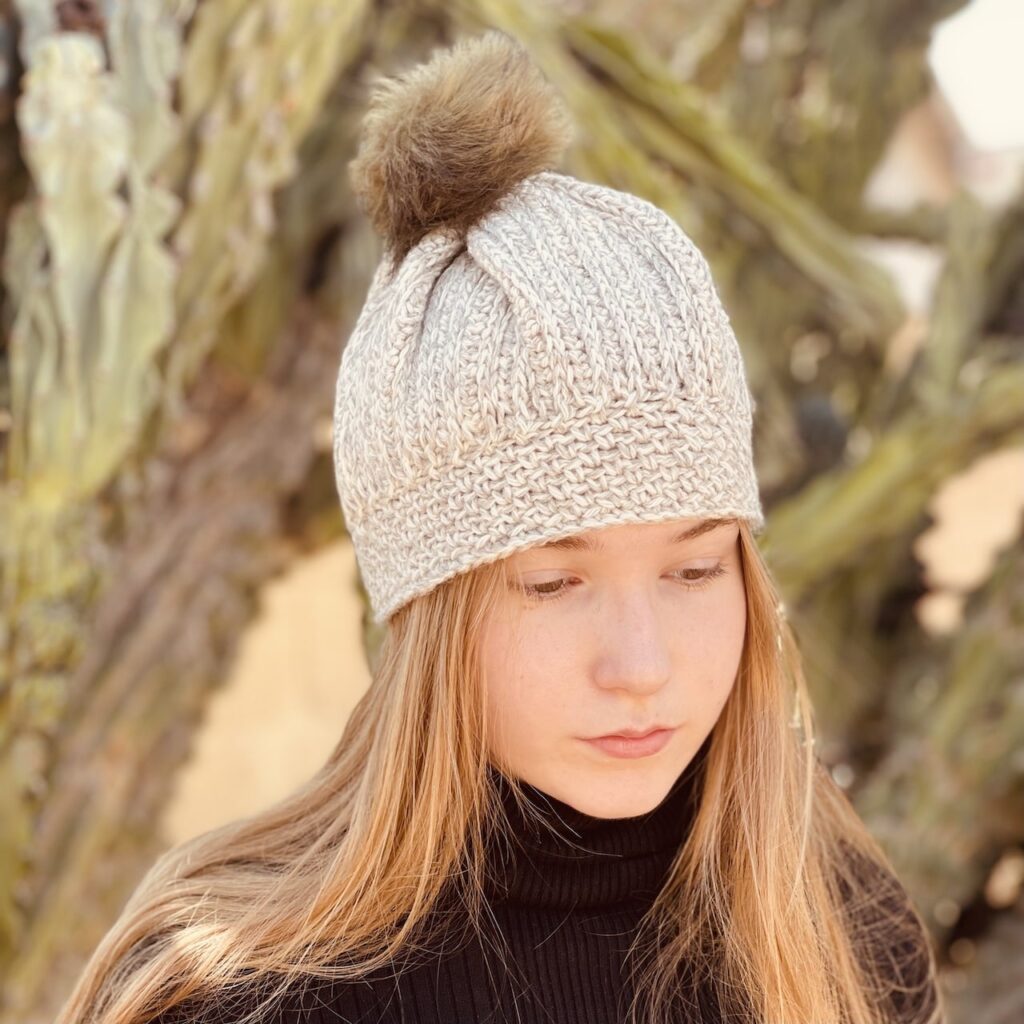 THE MORAVIA BEANIE​
Stylish and classy! The Moravia beanie is a quick and easy way to add a touch of elegance to your cold-weather wear. Perfect for those cool autumn days and into the deep chill of the winter season. Enjoy the warmth of this simple beanie designed with a soft wool blend. It'll be your favorite new fall to winter hat!

A bundle exclusive!

Designed by: Itchin' for some Stitchin'
Price: $3.99
THE MORAVIA POCKET SCARF​
Dress up your autumn day wear with this beautifully elegant scarf! The Moravia Pocket scarf is simply constructed, easy to crochet, and the perfect accessory to keep your neck and hands warm & toasty throughout harvest time and into the deep cold of winter.

A bundle exclusive!

Designed by: Itchin' for some Stitchin'
Price: $3.99
Grab your copy of The Fall Into Autumn 2021 Pattern Bundle and get over 30 beautiful fall-inspired crochet patterns for only $12.99
It's a steal!
---
FAQs
---
HOW WILL I GET MY PATTERNS?
First of all, congratulations!
Once you complete your purchase, you will be immediately redirected to the patterns. Additionally, you will also receive a confirmation email and receipt from Thrivecart (please see sample invoice below). In the confirmation email, there will be a link to a folder – you will find all of the pattern PDFs in this folder.
Simply choose the patterns you would like to get started with and either save them to your device or print them on your home printer. If you don't have access to a printer you can arrange for printing at your local store (they will be able to help you out with this).
*** If you cannot find your confirmation email/invoice, please contact RaeLynn at raelynn@itchinforsomestitchin.com and she will resend it out to you.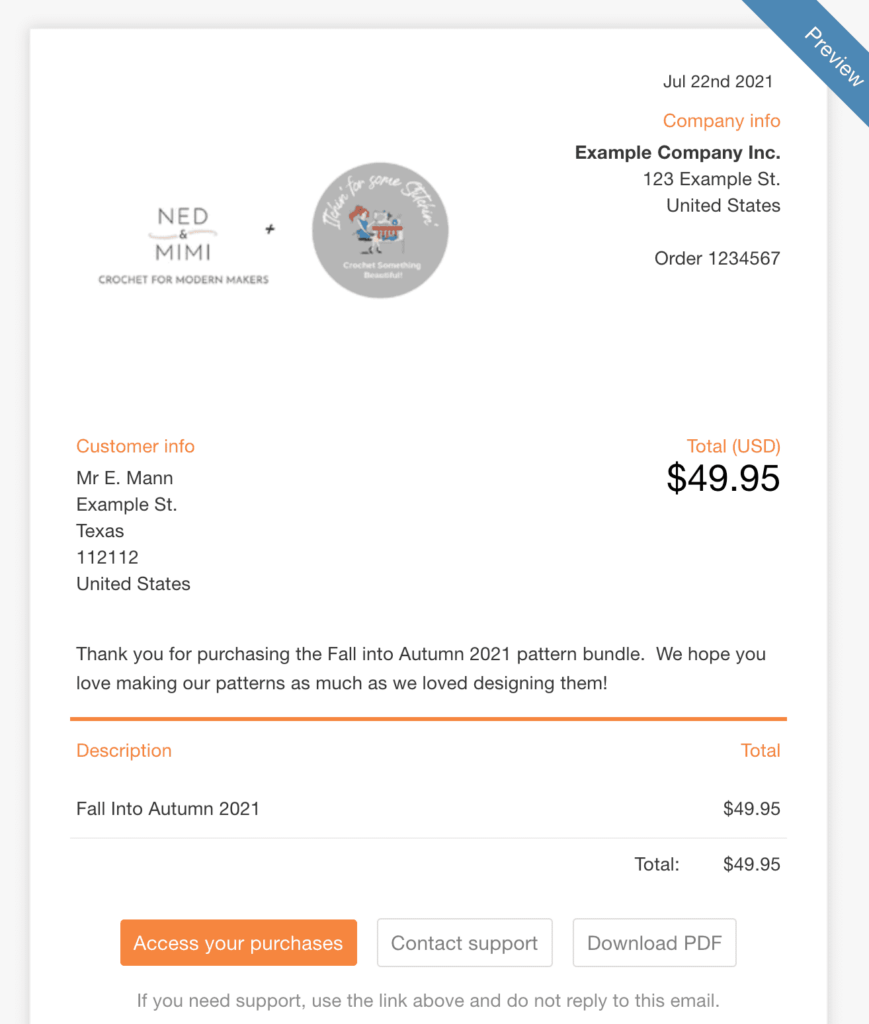 WHAT IS THE REFUND POLICY?
We want you to be happy with your purchase. And with 33 patterns valued at over $130, we are certain that this bundle is an excellent value for money.
However, if you don't feel that you have received more than $12.99 of value from this 34 premium, bonus patterns, and coupon codes, send an email to raelynn@itchinforsomestitchin.com within 7 days of your bundle purchase and you'll be issued a full refund.
WILL I RECEIVE ANYTHING IN THE MAIL?
You will not receive any physical items in the mail.
The pattern bundle contains digital crochet patterns only – all of which you can download and print at home at your convenience. You will not receive any printed material, yarn, or other crochet supplies in the mail.
DO YOU HAVE ANOTHER QUESTION ABOUT THE BUNDLE?
No problem! Just send an email to raelynn@itchinforsomestitchin.com and I'll be happy to help.