Extra! Extra! Read All About It!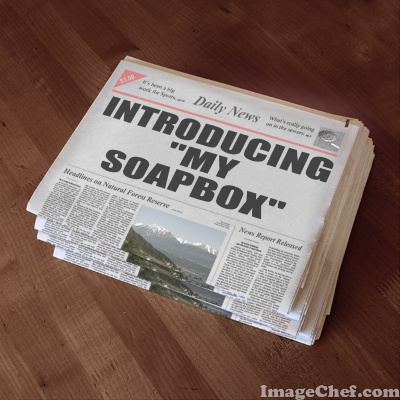 Hi everyone! Today's post is going to be quite different from all my other ones so far. I'm not going to talk about knitting, crocheting, sewing, or quilting. In fact, I'm not going to talk about anything crafty at all. Those of you who've been following my blog may be a little thrown off guard right about now. This blog is about adventuring into the fabric arts, right? Why, yes it is! But… what I've discovered as a new blogger is that blogging isn't simply about just writing good content and throwing it out into the web abyss hoping that someone will eventually find and appreciate it. It's so much more than that! It's much more involved than I ever thought it would be!
This is a learning blog. As I learn something new, I share it with you, whether it be a success or a failure. Why should that be limited to the fabric arts? Honestly, my adventure into the fabric arts has now also become an adventure in blogging. As I learn how to be a better blogger, I decided I should share my new found wisdom with you.
That's why I created "My Soapbox". This is where I will share all my blogging information, announce my giveaways and/or contests (yes, folks there will be giveaways someday!), introduce new ideas and/or discussions, host or co-host link parties, etc… Basically, this where I will talk about everything related to this blog or blogging, but not necessarily about the fabric arts itself.
Ideally, I would start with a post about the very first thing I learned about blogging. However, I can't truthfully remember what that was. I have learned so much! So, I am going to just start with what I have most recently learned and we'll just see how "My Soapbox" shapes out from there.
So without further adieu, let's get started!