* This post contains affiliate links. See my full Disclosure Policy for details.
My Favorite Pattern to Crochet for Babies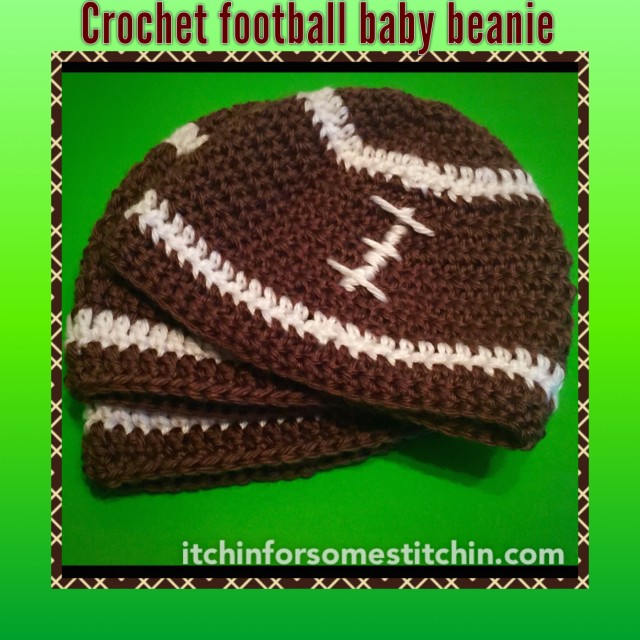 Hola Everyone! Long time no write. Of course I am referring to me and not to you! It has been six months since my last post. Holy Smokes! Half a year has gone by and I haven't written one single word. Shame shame I know your name RaeLynn! ?
Let me assure you folks, I did not give up on blogging nor did I intend to take a break. Life just happened. Literally. I had to take some time off to give birth to my beautiful son DJ. ❤️ ❤️❤️ He is absolutely the joy of my life! ???
My world became a bit hectic for a while. Well, truth be told, it became a tornado of chaos… if you've ever had a newborn to care for then I know you feel me. Now that things seem to have settled into a routine I'll be back to stitching and posting again regularly. So keep your eye out for some great patterns, tutorials, and DIYs coming your way! ?????
Heck, why wait? Let's start now! This is the perfect time to reveal the second "sneak peak" I taunted you with in my last post oh so long ago. Don't remember? Here's a refresher.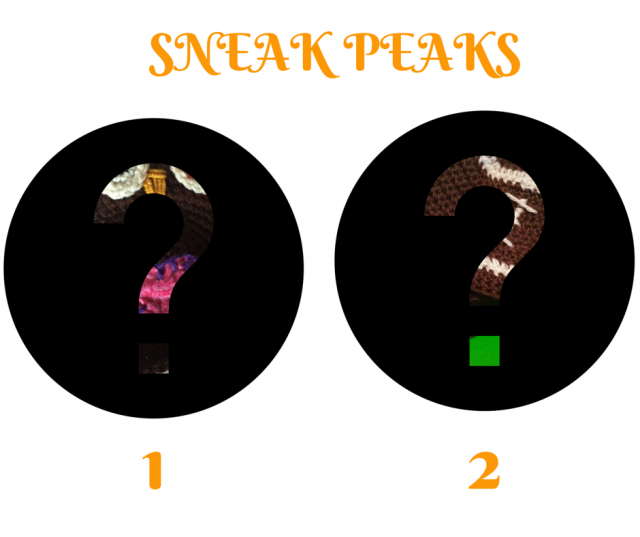 Wait, what? You already know what's underneath question mark #2! Oh… you read the post title. Cheater. ?
Well, since you already know, without further ado, let me share with you how to make a football beanie for babies. I found a free pattern for this very popular hat on the blog Earning My Cape, which has since become Oui Crochet. This pattern has become one of my favorites and definitely one I use a lot. Here's a link to the original pattern: Newborn Football Beanie.
As is my custom, I rarely follow a pattern exactly as it is written. I like to do things my own way. I'm stubborn like that. But honestly, I had trouble "tweaking" this pattern. It's pretty much perfect. In fact, the only thing I altered was how to form the ring. Instead of chaining and slip-stitching as directed in the pattern, I used the magic circle, also called the magic ring, to start my project . Why you may ask? It is simply a matter of preference. Both methods work beautifully. I tend to use the magic circle when possible because it allows me to close the center hole that develops when you create a ring. That little hole at the top of a crocheted beanie just annoys me. Don't know how to crochet the magic circle? Then my tutorial on How to Crochet the Magic Ring is a must read!
Now, the last instruction in the pattern says to use a tapestry needle and white yarn to embroider the laces. I have no shame in admitting that I had no idea how to do that. So, I turned to my BFF Google for answers. After looking at tons of football beanie images I realized that everyone embroiders the laces differently. Here was the only true point in the pattern in which I did it my own way. I worked hard to embroider my laces uniquely from others and so far, I haven't seen any crocheted football baby beanies that have laces exactly like mine and that makes me smile. ? The only catch is that my way takes more yarn and more time. Ugh… I console myself with the knowledge that part of the reason my way takes so long is because I am a perfectionist at heart. I simply must make every stitch exactly right!
Here is a picture of the first football baby beanie I made as a gift to the daughter of one of my fiancé's co-workers. Since both my fiancé and his friend are HUGE… and I do mean HUGE Seattle Seahawks football fans, I decided to customize the baby girl's hat with a lovely flower crocheted in Seahawks team colors. Isn't she absolutely adorable in her football beanie? Why, of course she is!
This hat was such a big hit with my friends and family that I have since made two more beanies, including this one I made for my son. Adorable isn't a cute enough word to describe him in this hat! Just look at how precious he is. ?
You'll note that the beanie is a smidge too big for my little guy, but no worries, he'll grow into it. The hat fits a newborn to three or four months, but honestly, it also depends on the size of the child's head. This is the issue I am currently facing as I am making a third hat for the son of another of my fiancé's friend's. The baby in question is about ten months old. Thus, I am in the middle of working out how to adjust this pattern for slightly older babies and praying that the kid doesn't have a boulder on his shoulders!
Believe it or not, I even have a fourth beanie in queue for a little girl to be born in the next couple of days. It seems as if every time I turn around there is another baby born and thus another football beanie to make. This is an incredibly sought after hat and it makes the perfect baby gift!
I considered putting a solid pink flower on this beanie, but on second thought, decided to make another one in Seahawks colors. We live in Washington State for heaven's sake, let's make um' Seahawks fans while they're young and grow um' up right! LOL
Next I may try my hand at football booties, diaper covers, or perhaps even those cute baby cocoons I keep seeing on Pinterest. I could always use some more patterns to add to my go-to baby gift arsenal. I think I may even try to design my own pattern for one of them. Don't worry, you'll be the first to hear about it when I do!
What are some of your favorite patterns? Do you have a particular hand stitched go-to gift or pattern you use often for babies? Please share them in the comments below.
Until next time, happy crocheting!
Did you enjoy this post? Then don't miss out!

Right now I am offering this FREE printable crochet journal to new subscribers!
I know how tough it can be to stay organized & it is so important when it comes to your crochet projects. You need to keep track of your pattern, the hook size, the yarn used, changes made, etc… This crochet journal will help!
Save yourself time and frustration. Get your projects organized today!
Subscribe to the blog to get this FREE printable crochet journal and the newsletter.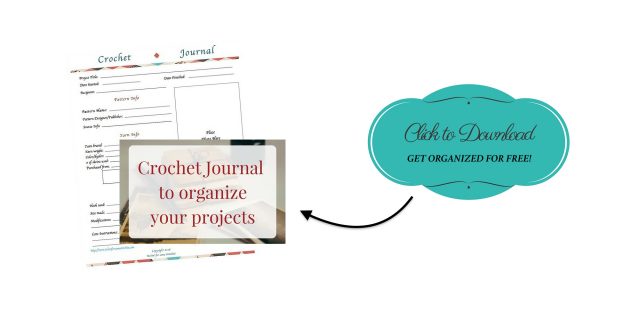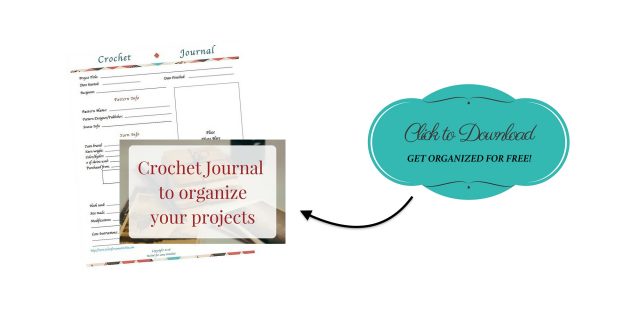 This post has attended the following link parties:
Fiber Tuesdays Show & Tell Ginger Snap Crafts
---