My Needles are Knitting Again!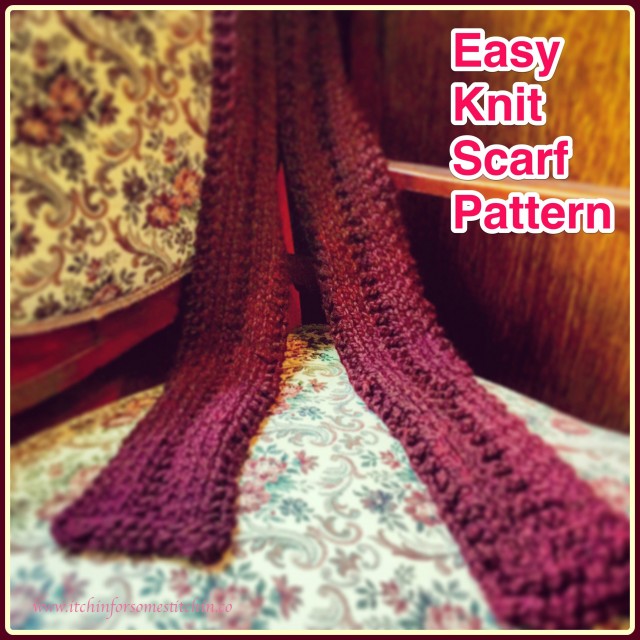 Hi everyone! For those of you who have been following my blog, you know that I put down my knitting needles nearly two years ago. I promised you and myself that I would pick them back up and relearn this wonderful fabric arts technique. I bet you thought I'd never actually do it. Ha! You were wrong! I've been practicing for weeks and I feel like I am back in the swing of things. ?
My first attempt was a dishcloth pattern. It was a major failure. I learned that when you are a beginning knitter or just relearning how to knit, it is best to use a pattern that calls for larger size needles. The smaller needles used to make dish cloths are just too difficult to work with when you are a knitting novice. I remembered from my first time around that the prayer shawl knitting club I belonged to suggested size 15 needles, but I found these to be much too large for my hands to work with. I went down to size 13 needles and found that these suit me perfectly.
I also discovered that it is best to use bulkier yarn like a Super Bulky 6 weight yarn. Thinner yarns are harder to maneuver, especially when you are still trying to master how to use the needles as well. Thus, I looked for a simple project that called for bulky yarn and large needles. After reviewing multiple patterns I decided to cut my teeth on an easy knit scarf pattern from redheart.com. I simplified the pattern slightly and used a smaller needle size, just because I have small hands and smaller needles are easier for me to work with. Here's my changes:
______________________________________________________________________________
Free Easy Knit Scarf
Materials:
1. Lion Brand Wool Ease Thick & Quick, Super Bulky 6 yarn, Claret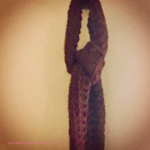 2. US 13 (9mm) needles
3. Yarn needle
Abbreviations:
K = Knit stitch
P = Purl stitch
sts = stitch (es)
Pattern Stitch: Garter Rib
Rows 1-2 (Right Side): Knit all sts.
Row 3: K2, p3, k2, p3, k2.
Repeat rows 2-3 until scarf measures 81⁄2" wide x 60" long [22 cm x 152 cm].
Final 2 rows: Knit all sts.
Finishing:
Weave in ends using yarn needle
_____________________________________________________________________________
Now, I've said repeatedly that this is an EASY pattern and that's the truth, but remember, I am also just relearning how to knit. So, just because the pattern was easy, doesn't mean it was without its trials!
There I was, knitting along, purring to myself about how simple this pattern was and patting myself on the back for mastering it so quickly, when I realized that I had messed up. Not once, but twice!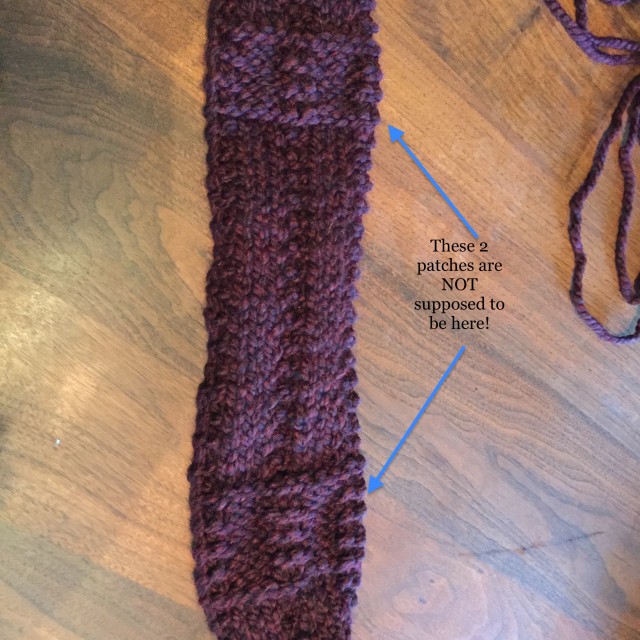 These two patches were made by inadvertently repeating a row, continuing correctly, and then repeating a row again. For example, I knitted two rows of Row 3 when I should have only knitted one, then I followed the pattern correctly for a while, then I knitted two rows of Row 2 when I should have only knitted one.
Now, I actually liked the effect and would have kept it, thereby creating my own unique pattern. However, the two patches of errors occurred at the end of my scarf. There were no errors in the remaining 80% of the scarf. Leaving the patches would make the scarf look uneven. So… I had to rip it all out.
Usually I pride myself on not making the same mistake twice. Yet, in this case, I repeated this same error five times! Yes folks, I said five times. Five errors, five rip-outs, and five re-dos. For shame! If you could see my face you would note it is beet red with embarrassment!
This taught me a valuable lesson. Sometimes even with the simplest of patterns it is best to find some way of marking each completed row. Either write it down or tag each row with a different color. For instance, I could have used a blue stitch marker to designate a completed knit row and used a pink stitch marker to mark a completed k2, p3, k2, p3, k2 row.
Despite the pitfalls, I am quite pleased with the finished product. It created a soft and cozy scarf that will be perfect for those breezy autumn or chilly winter days. Yes, I realize that it is currently summer and nobody wants to wear a scarf in the summer! But, as I said earlier, I needed a simple project to start with and this pattern met all the necessary criteria. Plus, I love the color and think it can suit both a woman or a man. Maybe my fiancé and I will share it? Nah…. I'm too greedy for that! ?

Did you enjoy this post? Then don't miss out!
Subscribe to the blog to get posts in your inbox.
This post has attended the following link parties:
Yarn Fantastic Keeping it Simple Show and Tell