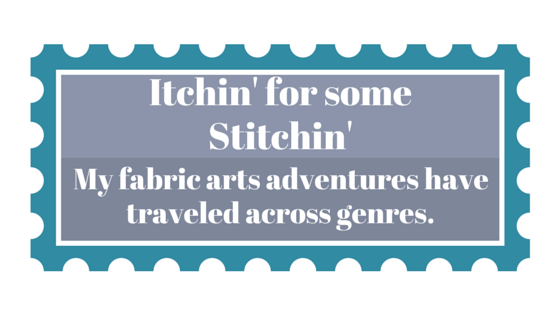 I'm sure you've had one of those days. You know, the ones in which everything goes wrong. But… what about those days when everything goes right? I think sometimes, the good days just don't get enough credit. You could argue that it's because, for some people, there are often more bad days than good. If that's the case, then those good days should be all the more special.
Well, I am not one of those people who have more bad days than good. I'd say that for me, they just about even out. Most days, are, in fact, just normal. Not overly bad. Not overly good. But, on occasion, I do have extra bad days. Days in which I want nothing more than to crawl back in bed, put the blankets over my head, and refuse to wake up for the next few years. And, on occasion, I have extra good days. Days that leave me floating on a cloud of happiness and dreaming of even greater things to come.
Yesterday, I had one of those extra good days. ?
The morning was truly nothing special. I did my usual daily chores, added an item to my Etsy shop, networked on Facebook, and made some delicious plum jam with my 10-year-old step-daughter, Kassidy. By the afternoon, everything had changed. I spent the rest of the day flying high.
What, you may ask, could have possibly occurred to lift my day from its regular beat to a rhythm so high that I couldn't help but sing & couldn't keep my lips from smiling? An email. Yes, folks, a simple ol' email. It came from TeddyR Products, a company known for producing fun & functional novelty products, like their featured mini tire earmuffs.
The email informed me that I would be featured on TeddyR Products website. WOO HOO!!!! I nearly jumped out of my chair and danced a jig! Now, you may be wondering why on earth a novelty product company would choose to feature a small fabric arts business that is just getting its feet wet. The answer, my friends, is World Domination. That's right! We who crochet, knit, sew, & quilt are going to invade other industries & take over the world! Muahahahahaha!
Okay, okay, I may be exaggerating just a bit. The truth, I believe, is that TeddyR Products understands the value of the small business, creative artisans, and hand-crafters who put great effort, time, and care into creating & promoting their craft. This is reflected in a comment TeddyR Products made on a Facebook post.
"Quality hand made products are hard to find… Wally World and the rest sell by volume. Artisans sell one loving hand made item at a time. Join me in supporting these one of a kind, custom handmade item producers. They put love into their work."

~TeddyR Products
I am honored and grateful that TeddyR Products has chosen to support me and my creative endeavors. Their endorsement of Itchin' for some Stitchin' has reminded me that our diverse categories of artistic expression should not prevent us from supporting and encouraging one another. TeddyR Products has set an example that I intend to live by.
If you are interested in learning more about TeddyR Products or their one of a kind products, you can contact them by clicking on this link to their website, their Facebook business page, or by clicking on the mini tire earmuff picture above. I believe they are currently running a discount for those who "like" them on Facebook.
With the support of my family, friends, followers, and now TeddyR Products I feel like I can take on the world! Watch out! I just might do it! LOL. In the meantime, I am going to continue to do what I love and that's create beautifully hand sewn, quilted, crochet, and knitted afghans, apparel, and specialty items & I will, of course, share it all with you! As a testimony to that I am going to give you a sneak peak at two projects that I will post in the upcoming weeks.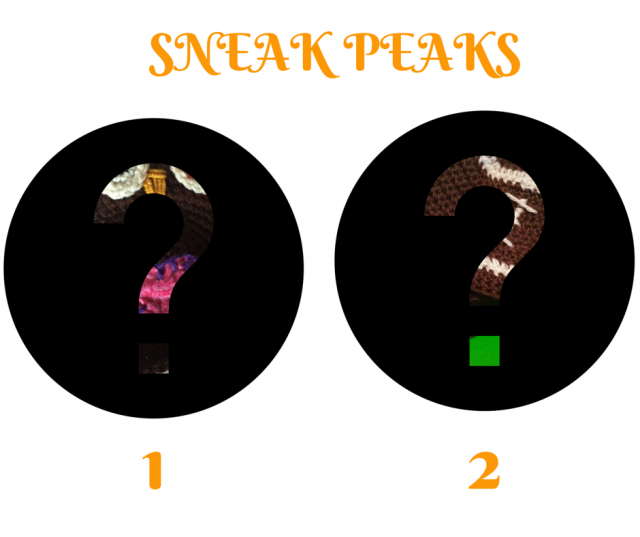 You didn't think I was actually going to just show you what they are did you? No way! You must check back to see the projects and to find out how each one was created. Don't want to forget? Then be sure to subscribe to my posts by email and they'll be delivered to your inbox the moment I post them. Just click on the "envelope" button under "Let's Get Social" or add your email address to the "Subscribe to blog via email" box in the sidebar on the upper right. You can also follow me on Facebook & other social media for more tips, projects, and fun!
Until next time! Happy Crafting!
Did you enjoy this post? Then don't miss out!
Subscribe to the blog to get posts in your inbox.