💥Itchin' for some Stitchin' is Open for Business!💥
After a lot of debate and encouragement I have finally decided to start selling some of my handmade items. When I started my fabric arts adventures I had never intended to offer my creations for sale. I had always given them away as gifts. But, times change. I am expecting my first little one this November and would like to bring in a little extra so I can continue to be home with him.
Turning my creative hobby into a business, I hope, will afford me what I need to be able to stay at home and raise my son. This is a nerve-wracking and exciting time for me! I never expected to become a business woman, but life is full of the unexpected. It takes us down paths that we never dreamed about! Sometimes those paths are rocky and I don't expect this one to be smooth, but I know that with the support and encouragement of my family, friends, and followers I will find success at the end of the road. 😀
You can find my handmade goodies through my Etsy shop, Facebook, and through listings on Ebay. I have created a new page right here on the blog called "Shops" which will direct you to each venue. You can also click on the links below.


Some items will also be listed on Ebay.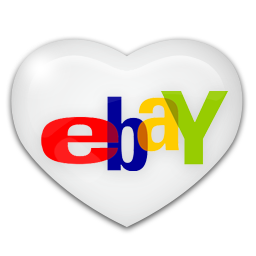 Of course, you can also click on the social media icons and/or Etsy shop link on the right side of each blog post.
For those of you who visit right away, remember that most businesses usually start small and the same is true for me. New items will be listed as soon as possible and believe me a lot more is on the way! So please bear with me as I launch these sites and keep in mind that they are still under construction. 😀
Now folks, I don't want you to worry. My life will not become just about selling and making the Al' Mighty Dollar. I will still be learning, crafting, and sharing my experiences with you right here on Itchin' for some Stitchin's blog. In fact, I have a whole list of projects I have worked on that I can't wait to share with you. So, keep your eye out for a new post each week!